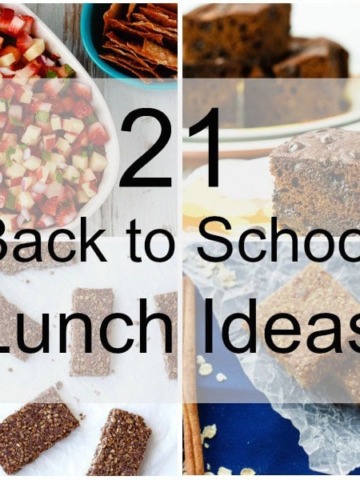 I've rounded up 21 great school lunch ideas to make back to school just a little bit easier for you!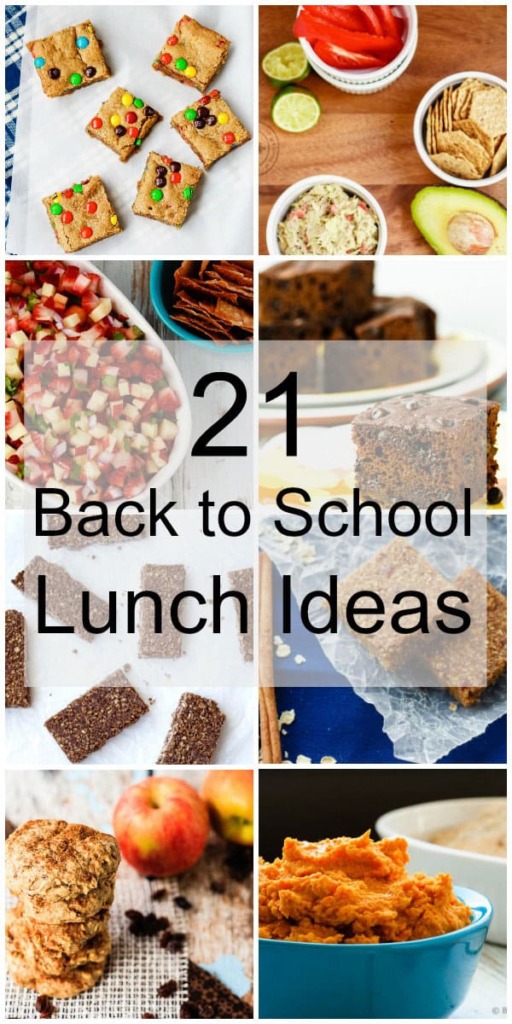 And….just like that, summer is over. Sigh.
Summer just goes way too fast, and I swear it's faster every year! This summer seemed to just fly by and all of a sudden, the kids are heading back to school tomorrow.
We just got back from a fantastic week on the lake (nothing like stretching your summer vacation out to the very last second!) and suddenly school starts tomorrow, we don't have all the supplies yet, and I have nothing to pack them for lunch tomorrow.
So clearly the first step is to type out a list of all the recipes I need to make again so that we have lots of back to school lunch ideas! There's lots of time – one whole day left to get everything done!
Back to school always means it's lunch making time again – and I don't know about everyone else, but I love to have lots of homemade options available so that the lunches don't turn into whatever packaged stuff I can grab quickly so they don't starve. My kids love every one of these school lunch ideas, so I hope you can find some inspiration for the school year ahead that your kids will love too!