I love making granola bars. Wait, no, scratch that. I love eating granola bars. And so does the rest of my family. Therefore, I now also love to make them.
I started to make my own granola bars after the first time I actually looked at the ingredient list on a box at the store. So many things in there that I didn't even recognize, and besides, it gets kind of expensive to buy those things constantly! So I started to make them.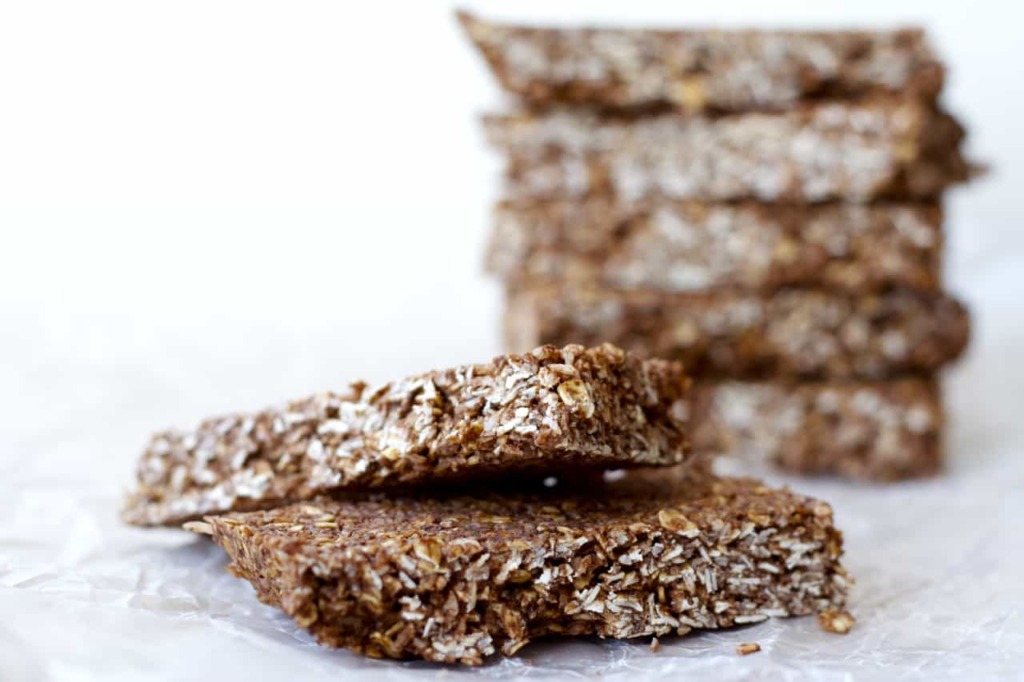 The great thing about making your own granola bars is that you can have pretty much any flavour combination that your little heart desires. You can change them every time you make them if you want, and never get bored with your snack. I love that.
Because I get bored easily when it comes to food! Especially snack food.
These chewy chocolate macaroon granola bars are far from boring. I'm pretty sure I'll be making them over and over again. They're just like a chewy chocolate macaroon cookie, but in the form of a healthy granola bar. They're also nut free, which is necessary for my kids school lunches. I love when I can make a healthy, nut free snack for them that they love to eat.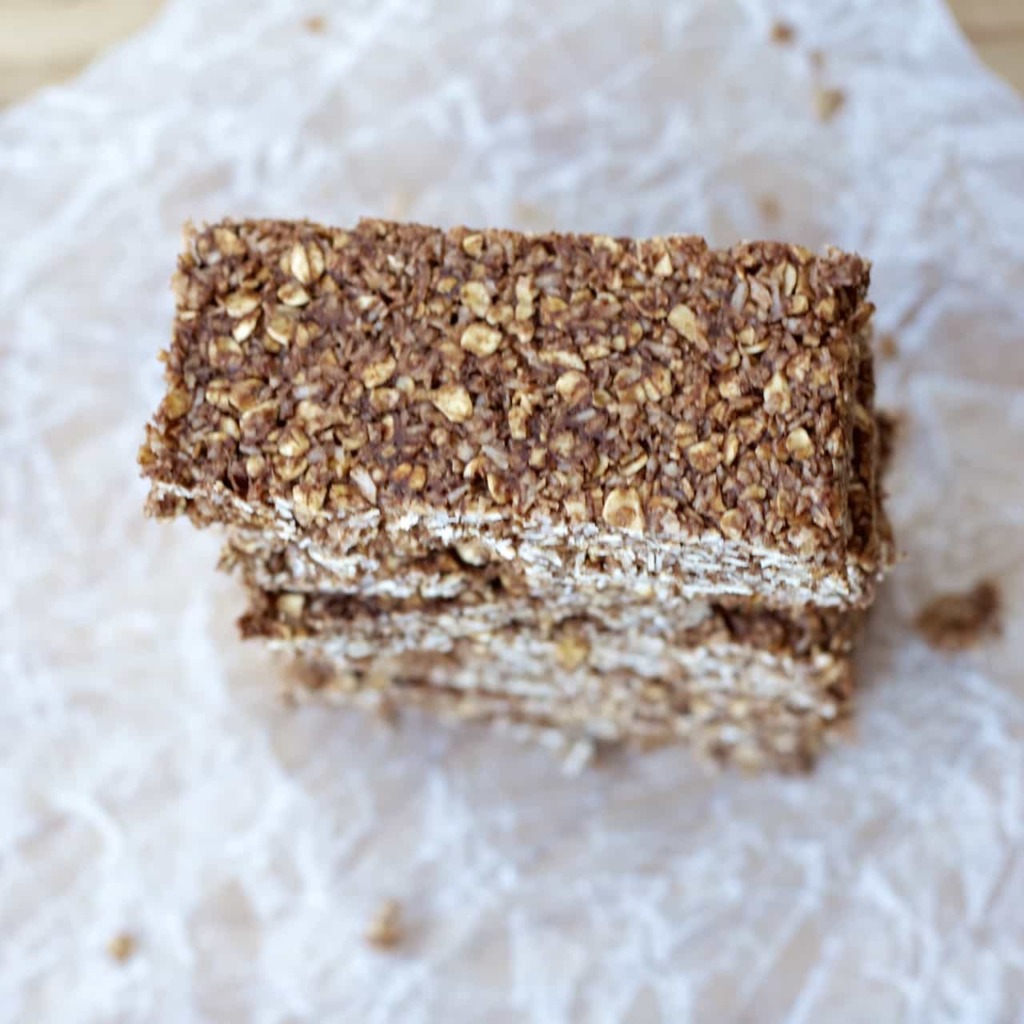 Also, these took about 5.2 seconds to whip up. Okay, maybe 5 or 10 minutes, but certainly no longer than that. So fast, so easy, and so tasty. And nothing weird and unpronounceable in the ingredient list – you probably have everything that you need for them in your pantry right now.
So go make some healthy chocolate macaroon granola bars! You'll love 'em.
I also shared this chewy chocolate macaroon granola bar recipe over at Food Fanatic so make sure to go check it out there too!