Super soft banana bread bear paws that are made with whole grains and are much healthier than the store-bought ones. Plus, the kids love 'em!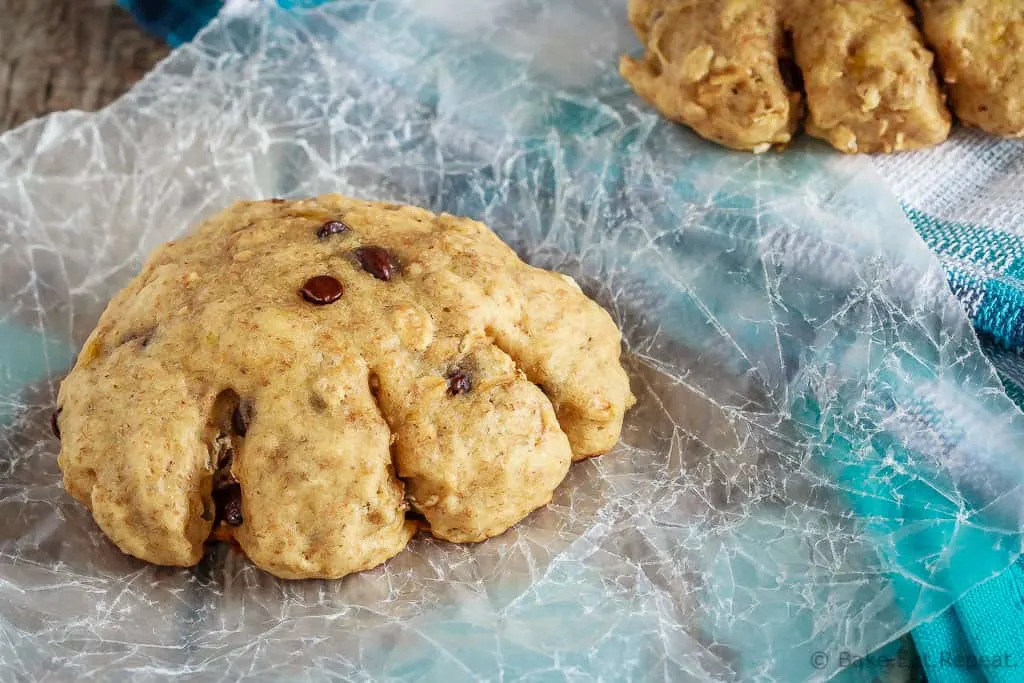 I have a healthy cookie for you today! Basically, it's banana bread in the form of a super soft, almost cake-like cookie. And shaped like bear paws.
Because my kids incessantly ask for those bear paw cookies every. single. time. we see them at the store. And I get sick of saying no. So I made them some bear paws.
It's not like I never buy snacks at the store. Let's be honest, it's awfully convenient and easy, and some of that stuff is just plain tasty. But cookies? I hate to buy cookies. I make so many of them anyways, and I like doing it, so why buy them? They're rarely better than homemade ones anyways. Except oreos. I will always make an exception for oreos. Some things just can't be duplicated exactly. It's true. I've tried. Homemade oreos are good, but they're not the same.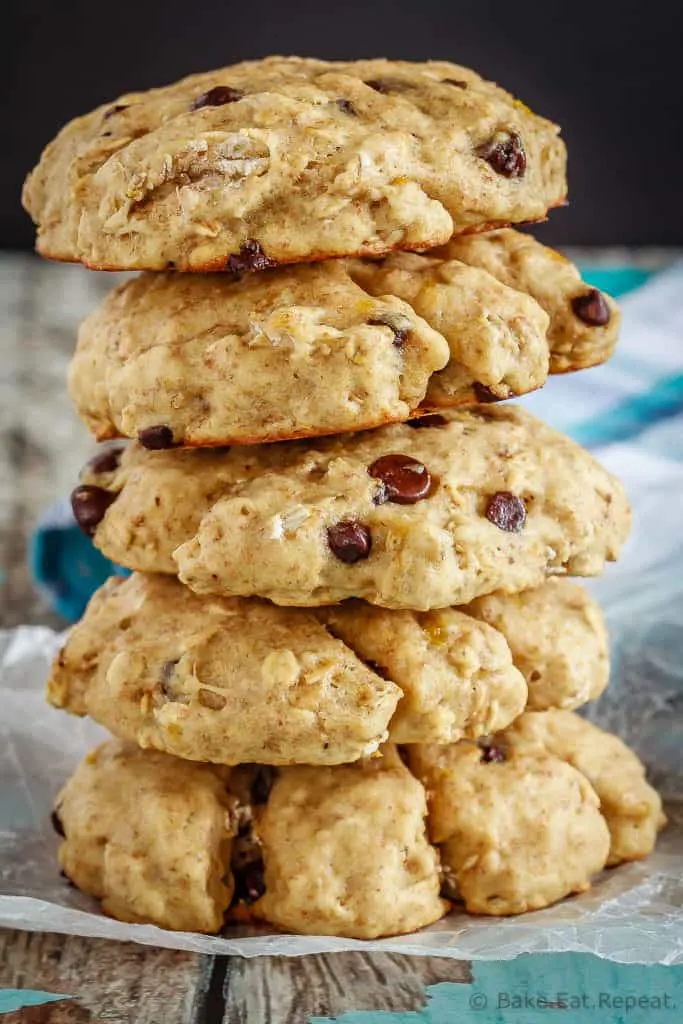 Anyways – bear paws. Now I'll be honest, I've never actually had a bear paw cookie. Cake-like cookies just aren't my thing. But the kiddos like them, and have had them, and they told me these were pretty close. In fact, when I made them a second time so I could get some pictures, my 7 year old ran over and hugged me he was so happy. Either that means they're amazing, or I don't make things more than once often enough. I'm going with the former!
At any rate, I think I can say that these are close to the banana bread bear paws you get at the store. They're soft, cakey, banana bread cookies that are definitely healthier than the store-bought ones. They're still cookies, so there is butter and sugar in them, but there's a whole lot less than a regular cookie has, so that's a win. Plus these are made with whole wheat flour and oatmeal.
They are quite large, I used a 3 tablespoon cookie scoop to make giant bear paws, and then scooped about half a tablespoon of dough to make mini bear paws. You could certainly play with the amounts of dough used to make them the size you would like, just watch the baking time then. We added a few chocolate chips, cause everything is better with chocolate, but you could certainly leave them out if you want them to be healthier.
These were a great snack for the kids, and the perfect addition to their lunch boxes. And, even though my "bear paw" shaping wasn't amazing, they were just happy that they got the banana bread bear paws they'd been wanting for so long! I'm going to have to work on the other flavours now!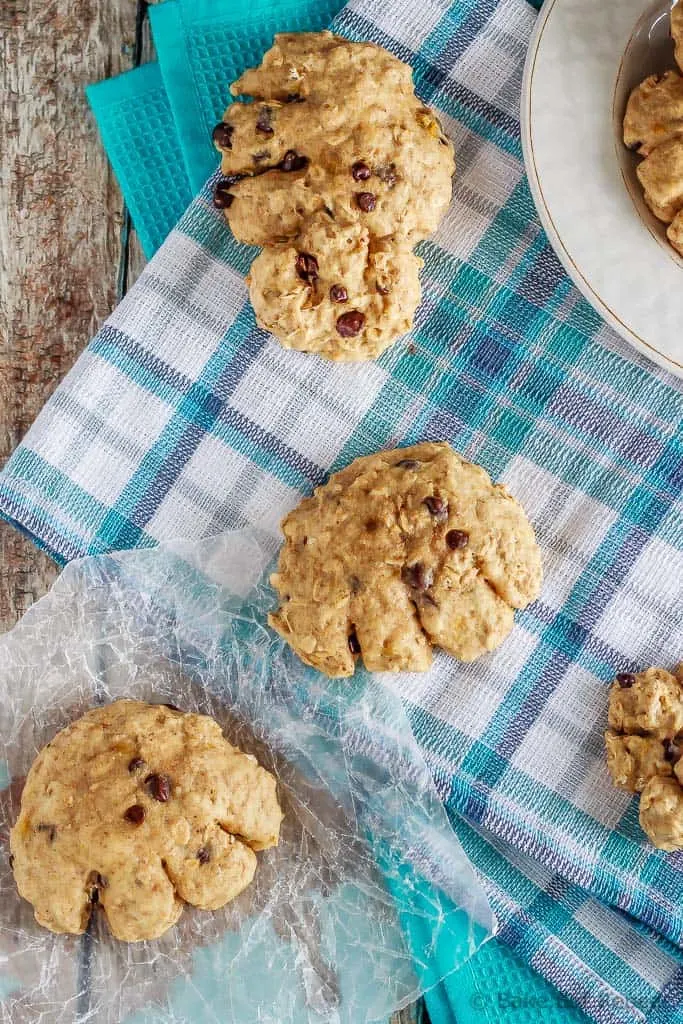 Tips for perfect Banana Bread Bear Paws:
I also shared this banana bread bear paws recipe over on Food Fanatic.
This post contains affiliate links, meaning that if you make a purchase through these links, I may receive a small commission.