Quick and easy homemade pepperoni pizza rolls – hot, cheesy, pizza rolls that the whole family will love. Plus, they freeze well for ready made lunches!
Mmmm, pizza. I've been a bit obsessed with it lately. My family is probably getting sick of pepperoni pizza rolls because I have literally made them at least 4 times in the last month.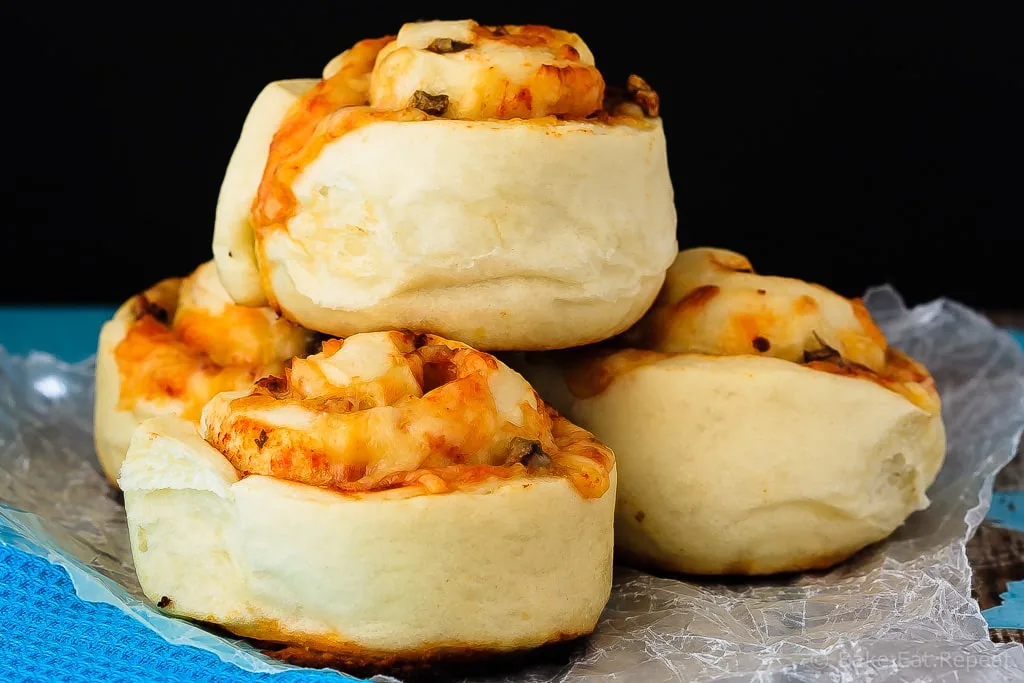 Nah, scratch that, you can't get sick of pizza. Everyone loves it and they're still pretty excited when they discover that some version of pizza is on the menu.
Although I must admit, I have maybe been making pizza things a little too often lately. I wasn't joking about being obsessed. Thin crust pizza, no-rise pizza, this buffalo chicken pizza has been happening incessantly, and now pizza rolls. I can't stop.
But at least we're making it homemade – that means it's healthier right? No? Oh well, it's awfully tasty. We'll just have a salad with it. Negate all the cheese and bread. Or…find a new obsession and make it a little less often. That's my new plan.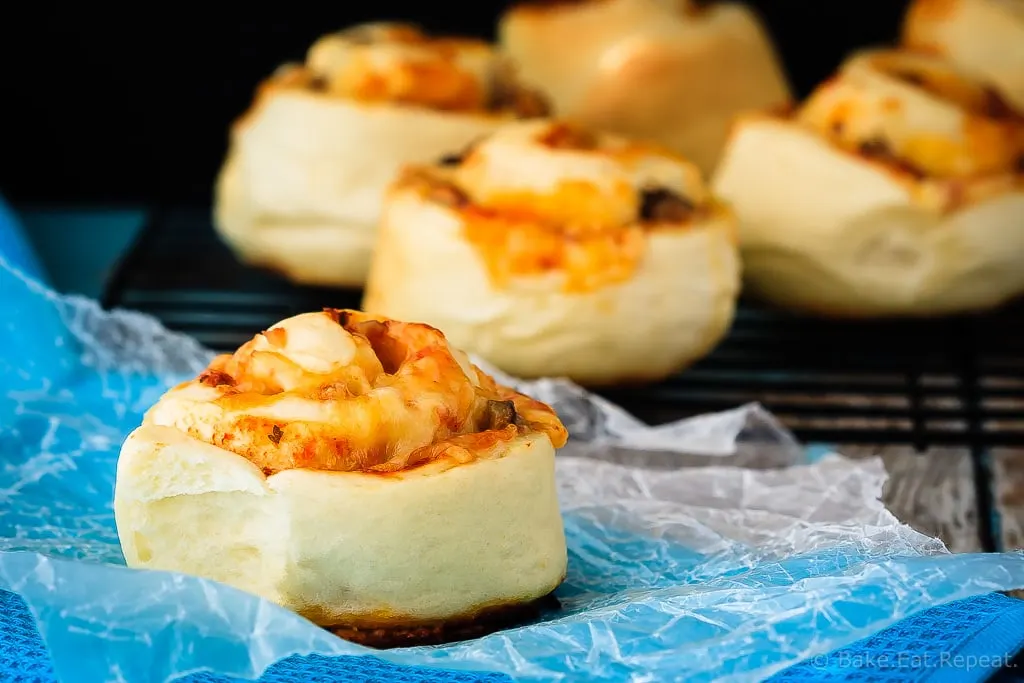 But for today? Pizza.
These pepperoni pizza rolls are amazing. Not only because they're incredibly quick and easy to whip up (and they are!) but also because they are the perfect meal. They involve pizza, which is always good, plus they work for supper, a meal on the go, packing in lunches, as a snack….the options are endless, I tell you. Basically, pizza is good and pizza rolls may be even better. Because they are easy to pack and go.
I have been keeping these in the freezer for quick and easy lunch making on those days that I forgot to make lunches the night before. Which is basically every day. Or for a fast dinner. Or to grab and go when you're all running in different directions right at supper-time and need to eat on the run.
Also, cheesy, delicious pepperoni pizza rolls. Do I really need to say anything more? I didn't think so.
I've also shared this Pepperoni Pizza Rolls Recipe over on Food Fanatic.