Soft apple oatmeal breakfast cookies that are a hit with the kids! The perfect healthy snack for the lunchbox, or as an on-the-go breakfast!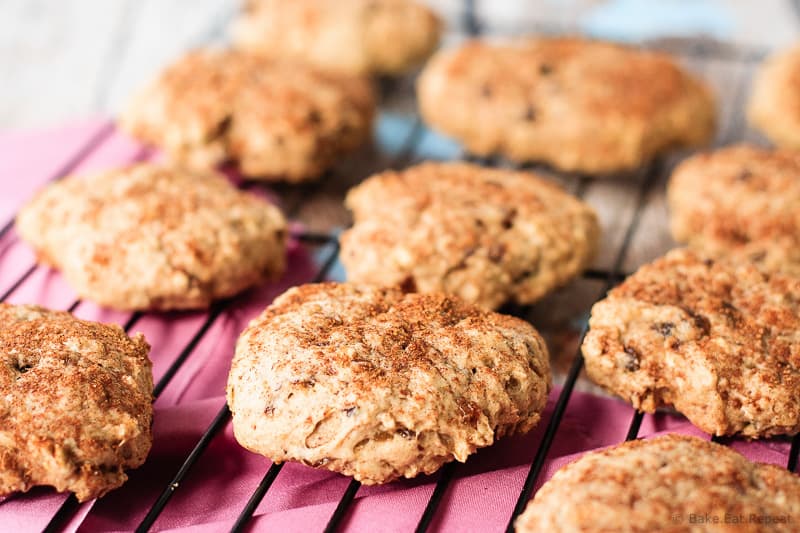 I've mentioned before that I am constantly on the look out for snacks for my kids.  Lunches, after school, on the run…they are constantly hungry.  Enter breakfast cookies.  The healthy snack/breakfast that masquerades as a treat-like cookie.
I mean, not to me.  This cookie isn't really my idea of a cookie, I will certainly admit.  When I crave a cookie, it's generally something a little more on the unhealthy end of the spectrum.  Usually involving chocolate.  Definitely involving more butter and sugar than is good for me.  Something more along the lines of these Triple Chocolate Macadamia Nut Cookies.  Or these Salted Caramel Chocolate Chip Cookies.  Because those are cookies.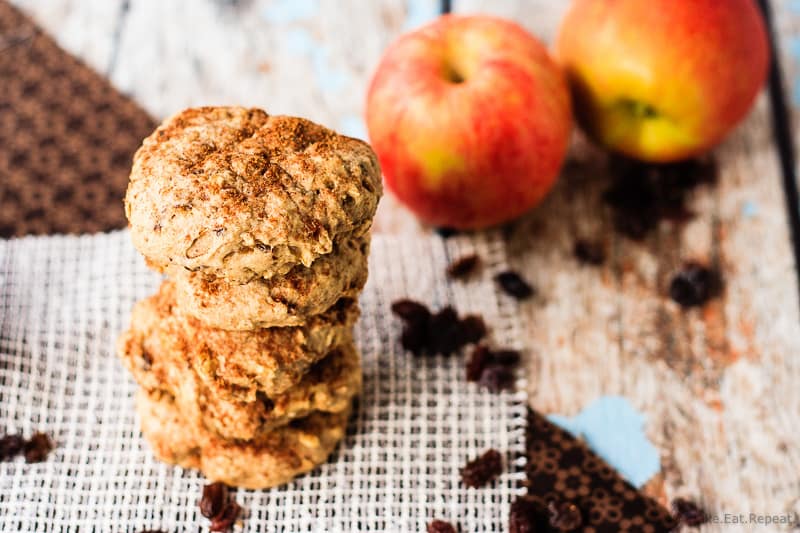 Lucky for me, I somehow managed to have kids that think these apple oatmeal breakfast cookies….are cookies.  Don't get me wrong, they're certainly tasty, but I think they're a bit too cake-y to be an actual cookie.  Or maybe they're just a little too healthy?  That could be it.  These are definitely healthy, and are worthy of the title of breakfast cookie.  You most certainly could have one for breakfast and not feel even the least bit guilty.  It would even fill you up reasonably well, what with all the oats and apples and whole wheat flour in there.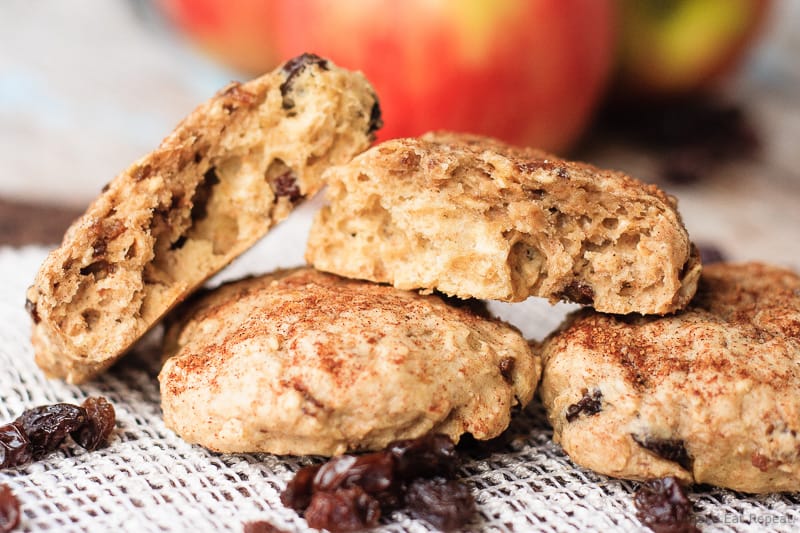 Tasty, hearty, healthy, full of apple cinnamon goodness – these breakfast cookies are the perfect snack to throw in the kid's lunch boxes, or to grab as we run out the door.  They absolutely loved them, and begged for more.
I don't really understand.  Cake-y cookies just aren't my thing I suppose.  But I'll take it – it's awfully nice when they happily eat the healthy snack and call it a treat!
Maybe I'll just have one for breakfast.  I could get on board with that.  Just don't call it a cookie.  Unless my kids are around.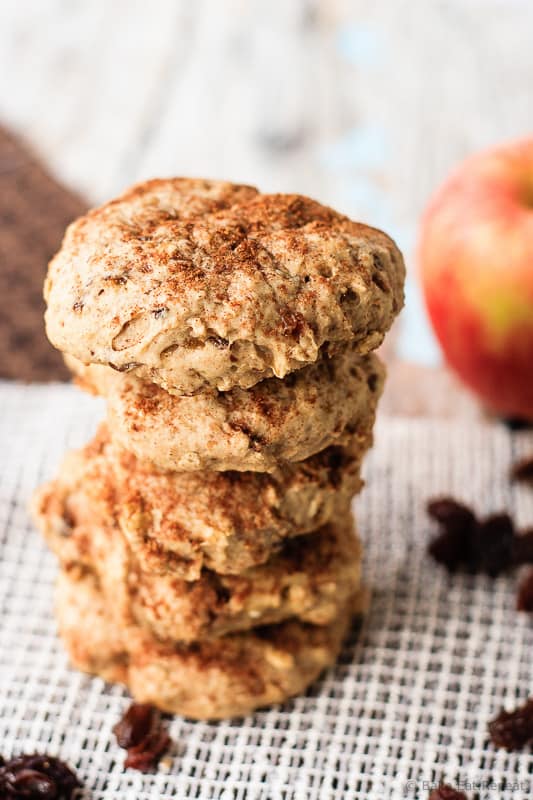 Tips for perfect Apple Oatmeal Breakfast Cookies:
I've also shared these Apple Oatmeal Breakfast Cookies over on Food Fanatic.
This post contains affiliate links, meaning that if you make a purchase through these links, I receive a small commission.