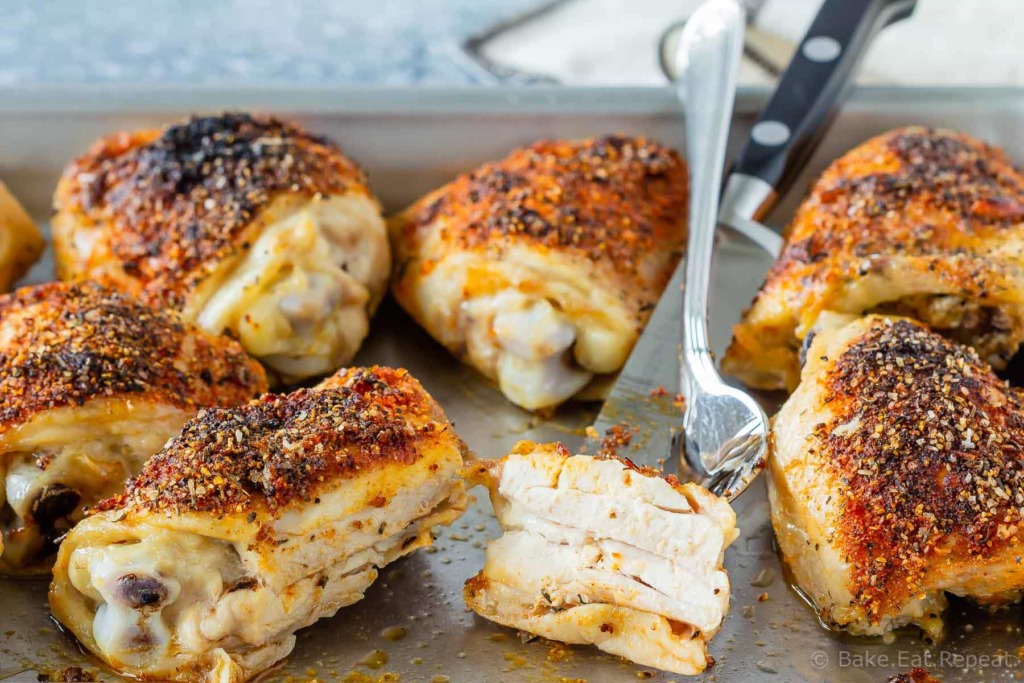 I made these crispy baked chicken thighs on a whim one night. Didn't have any plans for dinner, so this is what happened.
Super fast and easy, and they ended up being one of those pleasant surprises, where everyone loved them.
And then we had them another 5 or 6 times that month, and I decided the recipe was too good not to share!