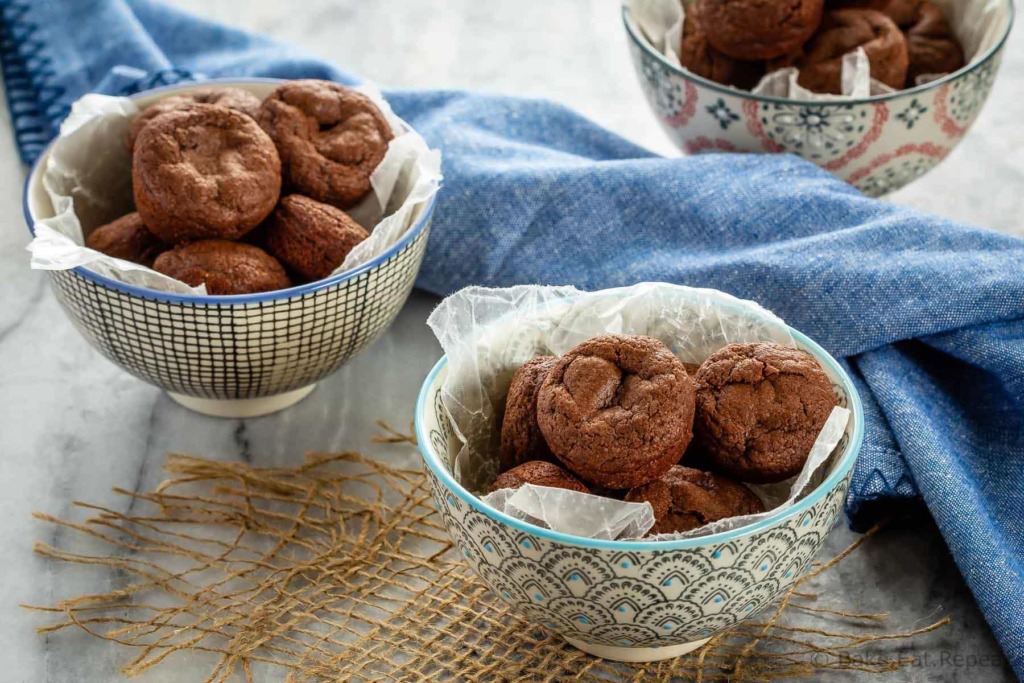 I think that two bite brownies make the perfect snack.
They're the perfect size to get that chocolate fix, but are still nice and small. Just two bites.
Of course, that only applies if you're one of those people that is capable of eating just one two bite brownie, even when you have an entire batch of them staring at you.