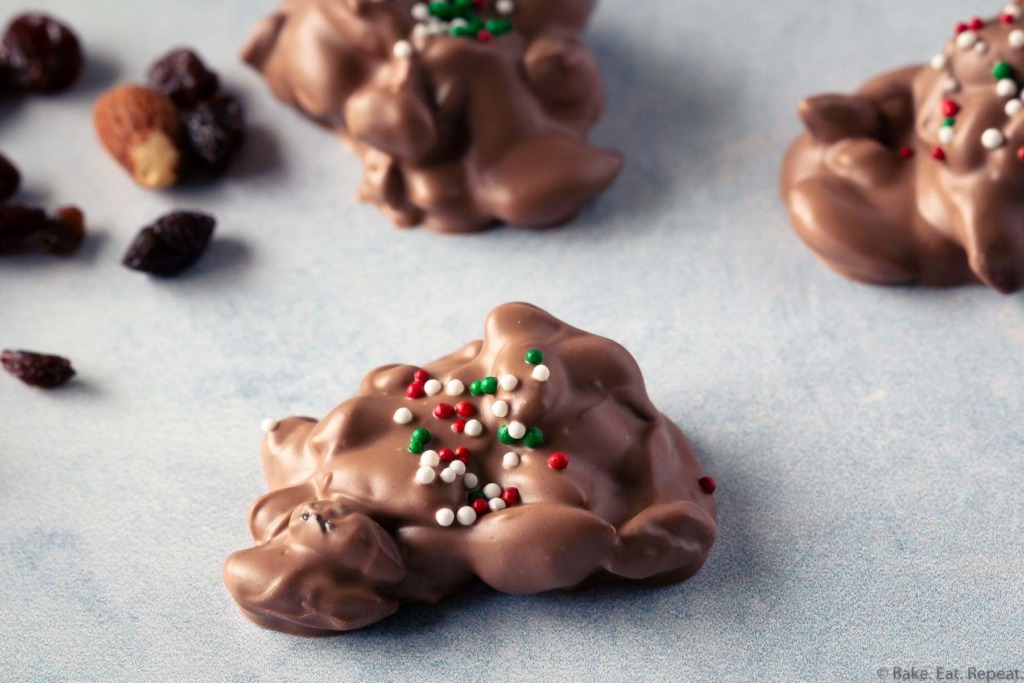 Have you ever made crockpot candy?
I never had, but I'm pretty sure it will be a staple here every Christmas from now on! It is so easy to make, and so tasty!
Plus you can make it ahead of time and freeze it so you have it on hand during the holidays.