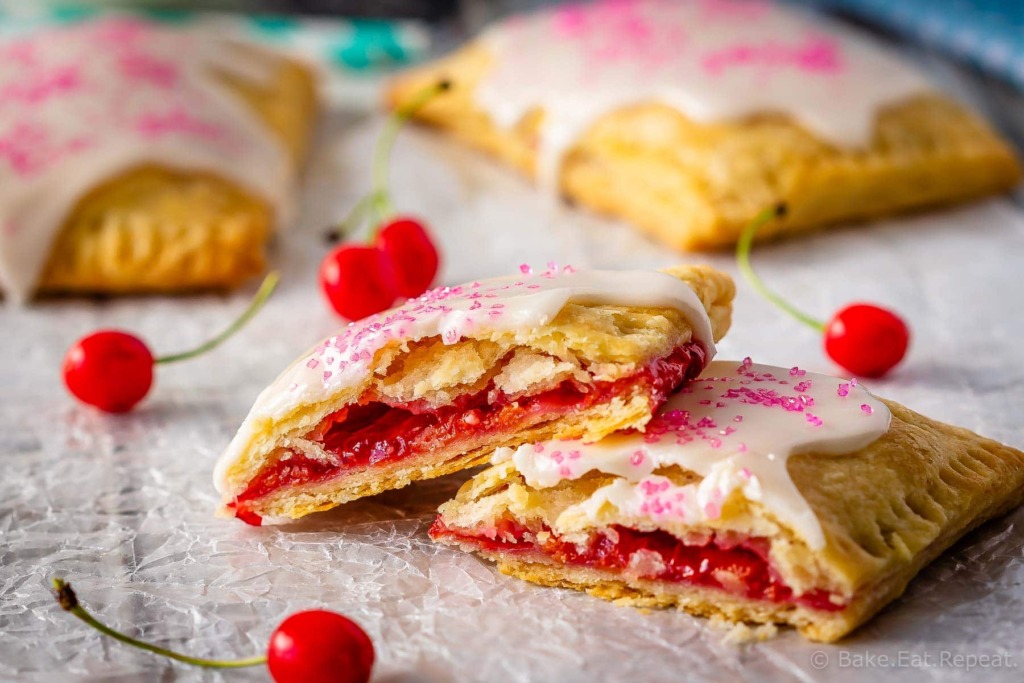 So these cherry pop tarts might just be one of the best things to come out of my kitchen in a while.
But then, it's flaky pastry wrapped around a sweet cherry pie filling and topped with vanilla icing.  Obviously they were good.  I didn't even really need to tell you that, I'm sure.
Anything in pie form is always gonna be good.  I think we can all agree on that (and if not….why?).