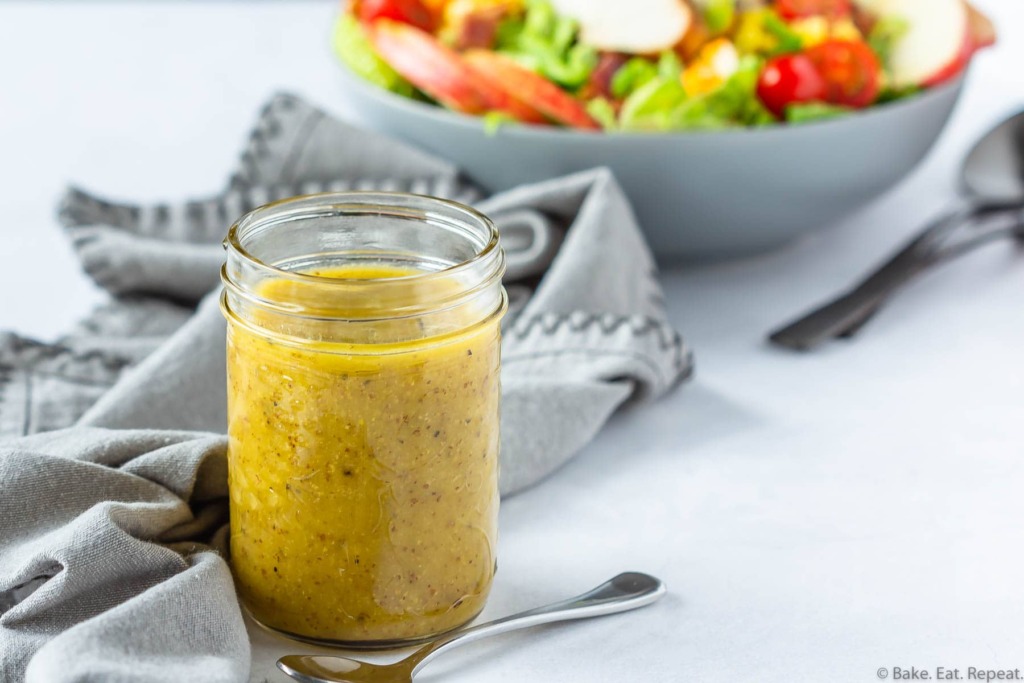 I love making my own salad dressing from scratch.
Mostly because I get bored with the same salad dressing all the time on my salad, so the bottles of store bought dressing tend to go to waste. Whenever I try a different flavour, even if we like it, we don't use it all before the best before date.
So making salad dressing from scratch is definitely the way to go.
Plus, homemade salad dressing is so quick and easy, it seems rather silly to buy it most of the time.