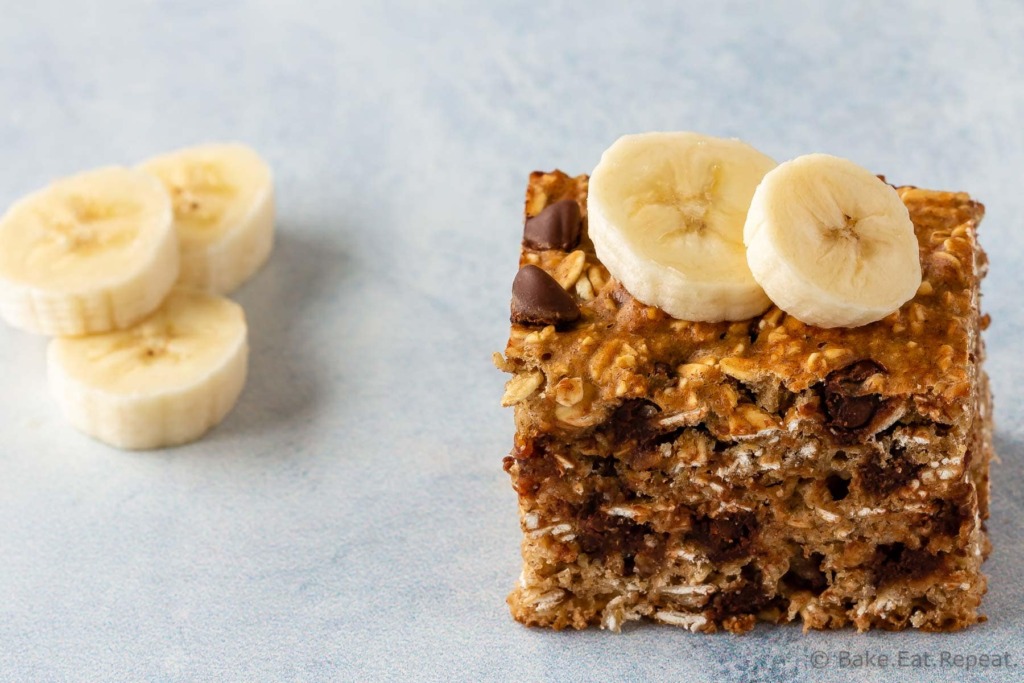 My kids are big fans of things that look like cake that they're allowed to eat for breakfast. I feel like that won't continue to be a thing forever, but for now I'll take it.
These chocolate chip banana oatmeal bars were quite tasty though. Plus there's chocolate involved, and they're still healthy enough for breakfast so that always makes everyone happy.
The kids liked these just eaten like a muffin – both for breakfast or as a snack in their lunch or after school.