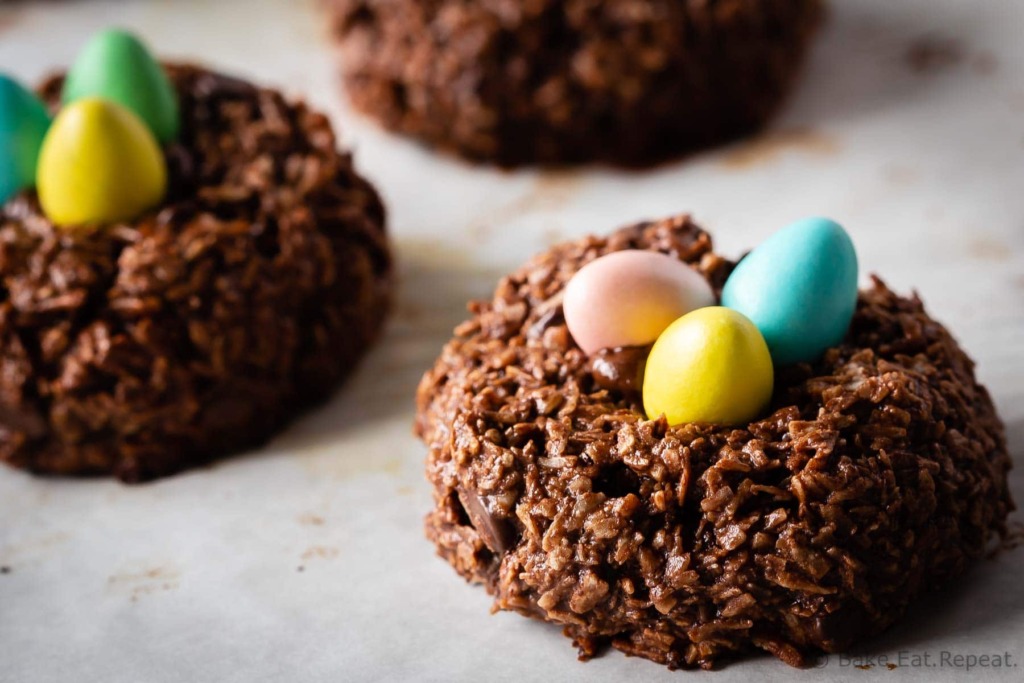 Bird's nest cookies have become a bit of an Easter tradition around here. My kids LOVE them, and are fairly disappointed if they don't make an appearance at least once in the weeks leading up to Easter.
I've never actually been one for making a lot of cutesy treats for the kids. Just not really my thing.
But a few years ago I made these no bake bird's nest cookies and the kids went wild for them. So it's a thing now at Easter. The one time of year I make them something cute.