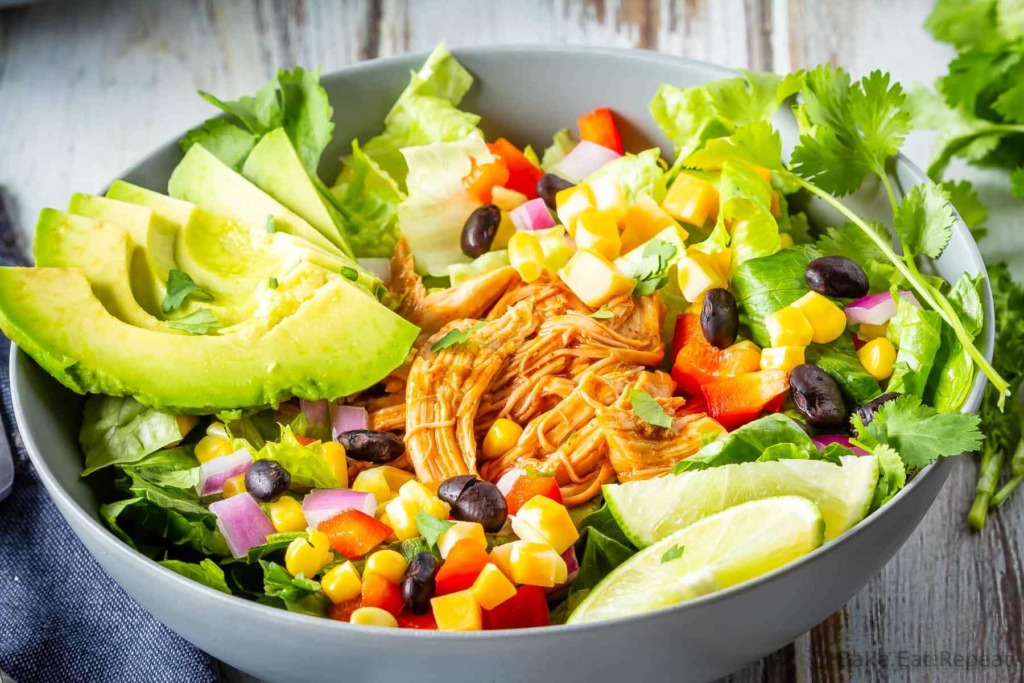 I love a good main course salad for dinner.
Not even just in the summer. Salad is an acceptable meal in my mind no matter what time of year it is.
My family doesn't necessarily agree, but they do all get on board with this kind of salad. It has BBQ chicken, creamy cilantro lime dressing, and lots of ingredients to pick and choose from when making up your salad.