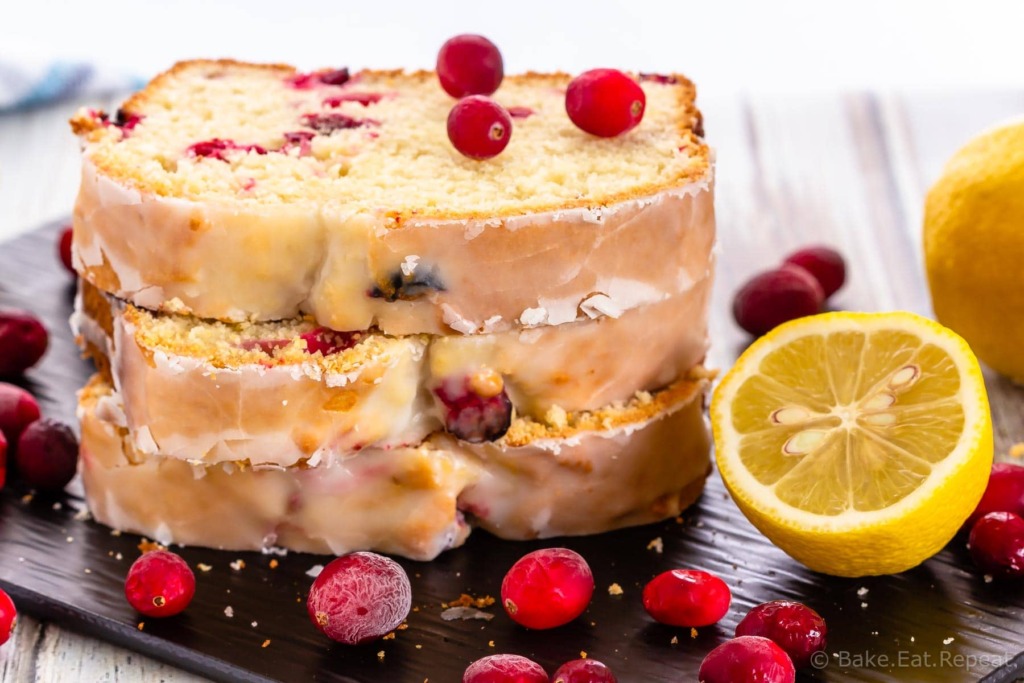 Lemons and cranberries just belong together. Which is a little weird, since they both have such tart flavours.
You wouldn't think that they would go so well together, but they do. Especially when you combine them in a sweet lemon cranberry bread with a lemon glaze.
This sweet bread is so tasty, we went through the loaf in no time at all. But then, we love lemon flavoured things, so they always disappear quickly!