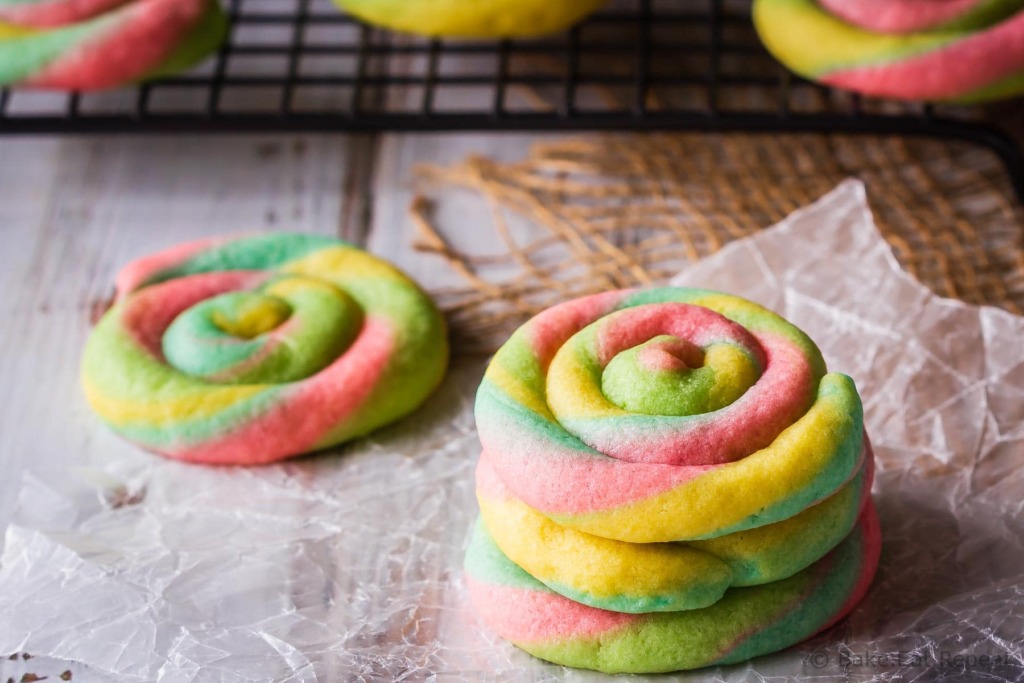 Fun, colourful cookies for you today!
My kids go crazy for these rainbow cream cheese cookies. Of course, they go crazy for pretty much any cookie, because, well, cookies.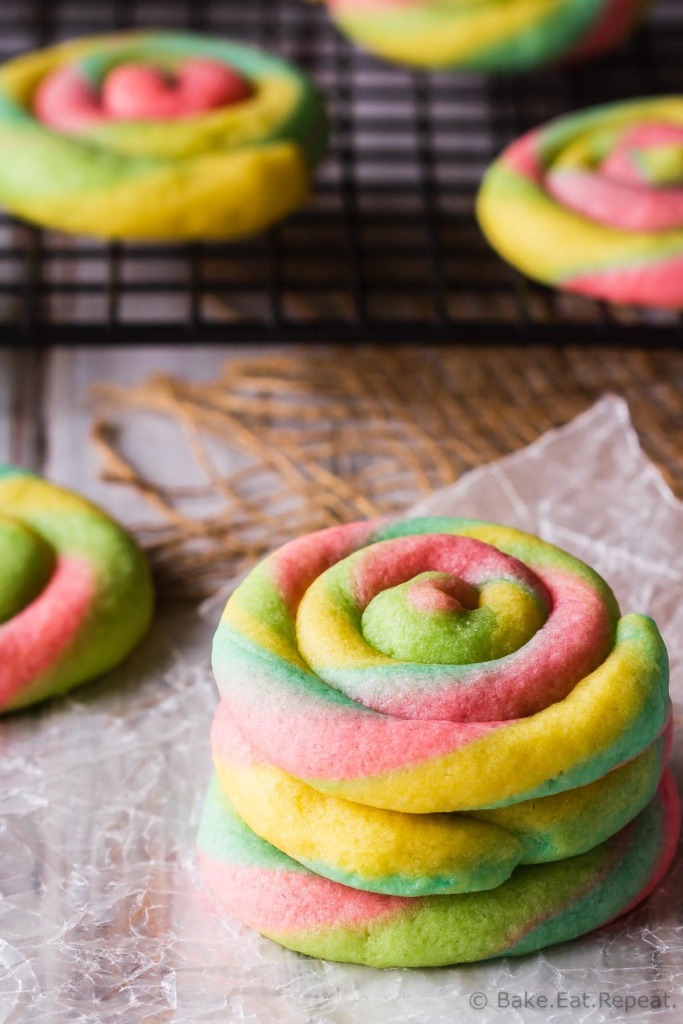 But these swirly, rainbow cookies are definitely a favourite. They're the cookies that get requested for birthday's. So you know they're good. When you tell your child that you will make them anything for their birthday and they settle on rainbow cream cheese cookies.