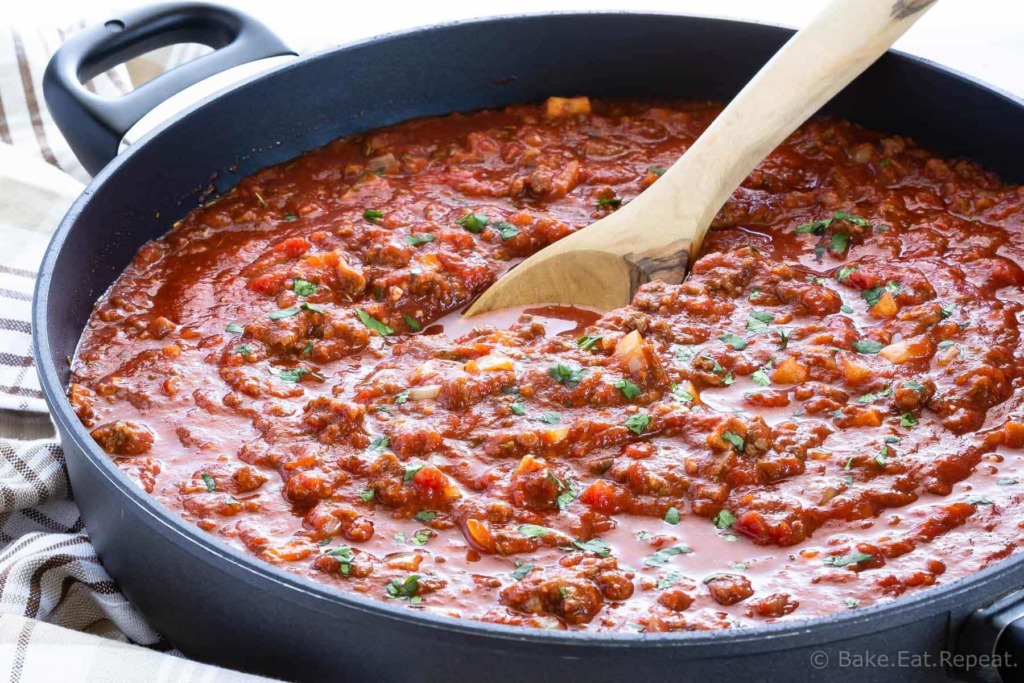 If there is one thing that I make for dinner a lot, it's spaghetti.
And I'll be honest, sometimes that means cooking some ground beef, pouring in a jar of store-bought pasta sauce, and boiling some noodles. Can't beat the easy simplicity of that meal.
But this homemade spaghetti meat sauce is a hundred times better then that. I've made it at least that many times, so my math must be right.