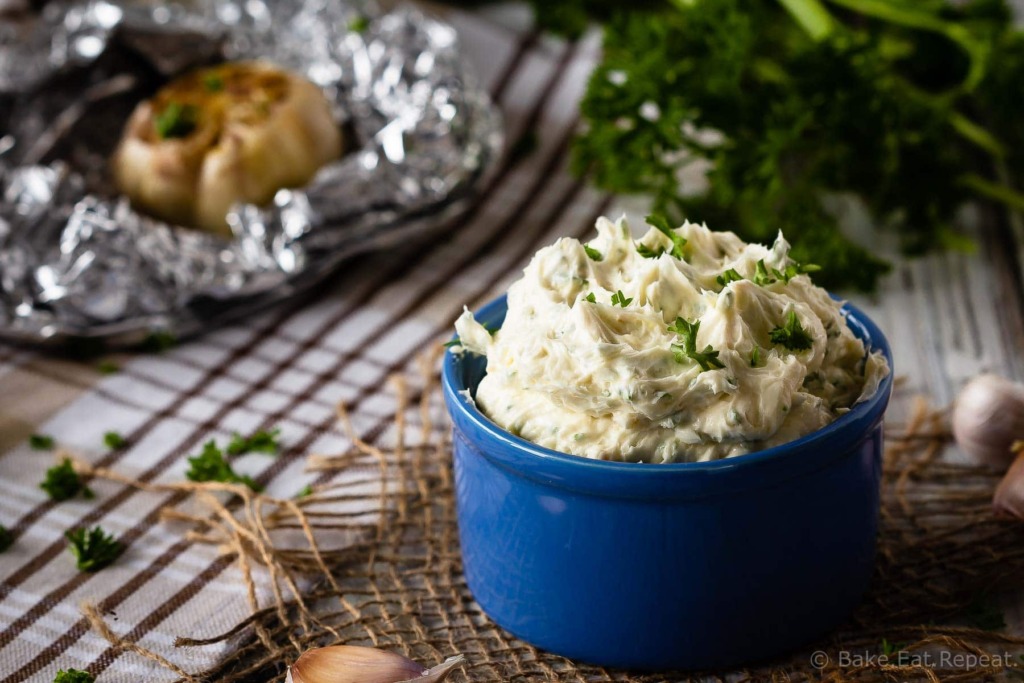 I've always made garlic bread fairly simply.
Slice up a loaf of French bread, butter the slices, sprinkle on some garlic salt, then throw it in the oven and call it a day.
Now I'm not saying that that kind of garlic bread is bad….but making it with this roasted garlic butter is so much better. So much.