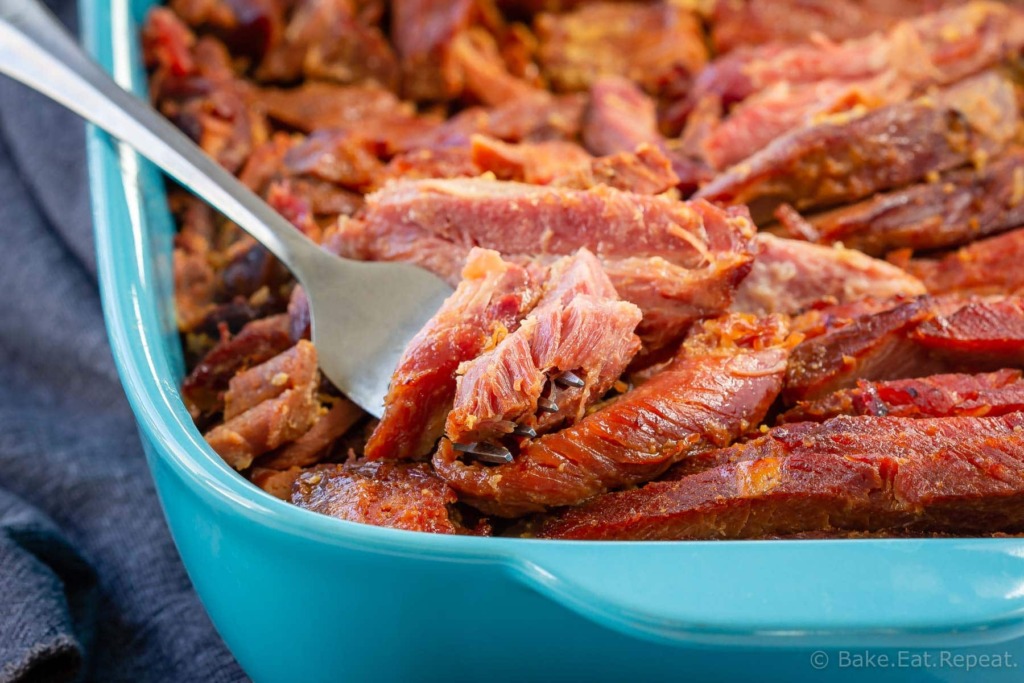 My kids are huge ham fans. One of their favourite meals for sure.
That's probably not unusual. I think that most kids like ham. Maybe not quite as much as mine do.
I made this twice in one week to get the recipe right, and there were audible cheers from the kiddos when they found out I was making a second ham.
And the first one wasn't even all gone yet.