These homemade baked rosemary pita chips are seasoned with salt and rosemary and baked to crispy perfection. An easy snack to make at home!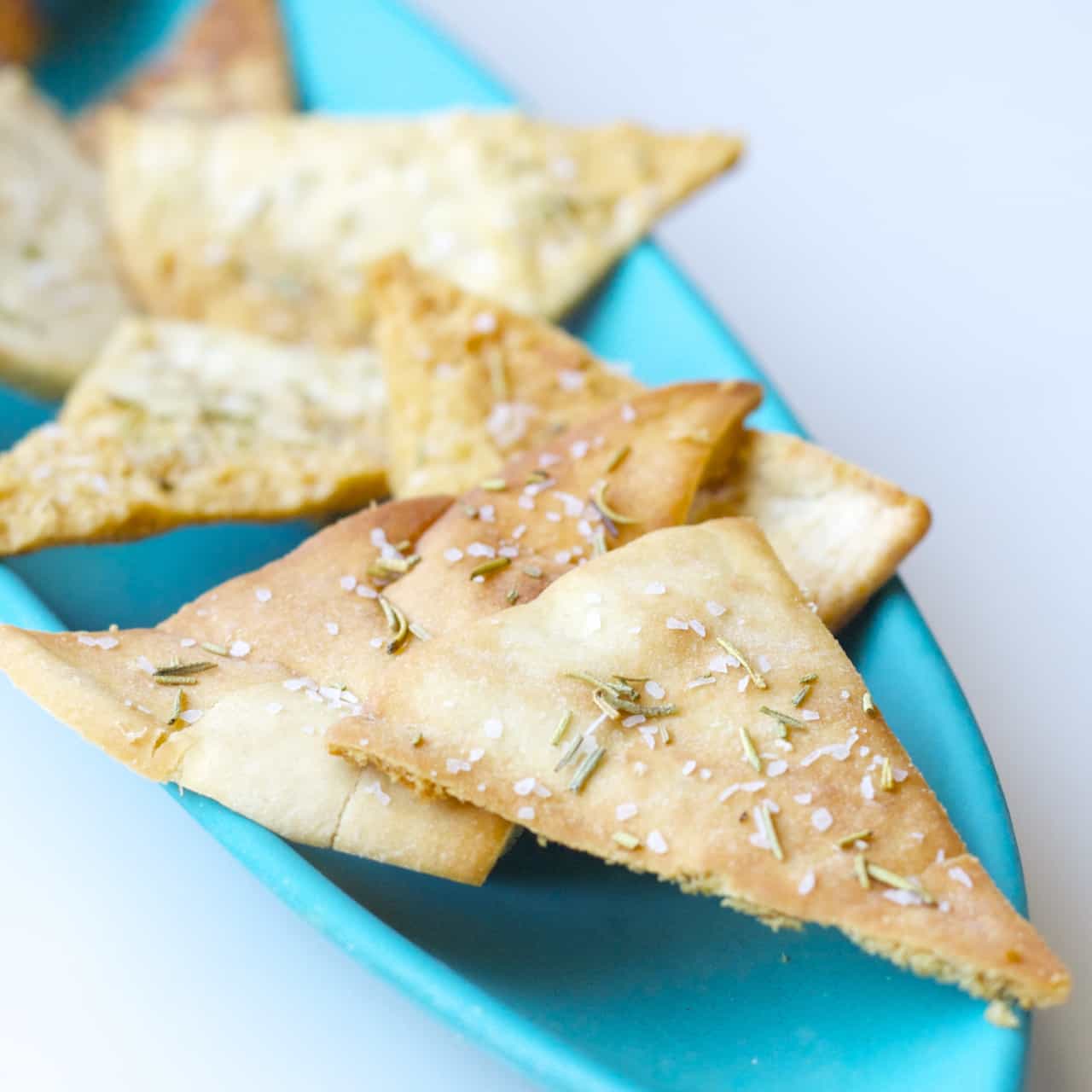 Have you ever tried those Stacy's Pita Chips? They're so good. I always feel like I'm eating a healthy snack when I have those instead of regular chips or buttery popcorn or something. They're baked! So that equals healthy. Although I've never actually looked at the serving size on those, it's probably half a chip or something ridiculous.
Healthier than a lot of snacks out there though. Mostly I love how crispy they are. So much salty crunch.
I never actually want the huge giant bag of them though. I just want a few and then I'm kind of done with them for a while. So it doesn't make a lot of sense to get the big bags. Besides, they're so easy to make!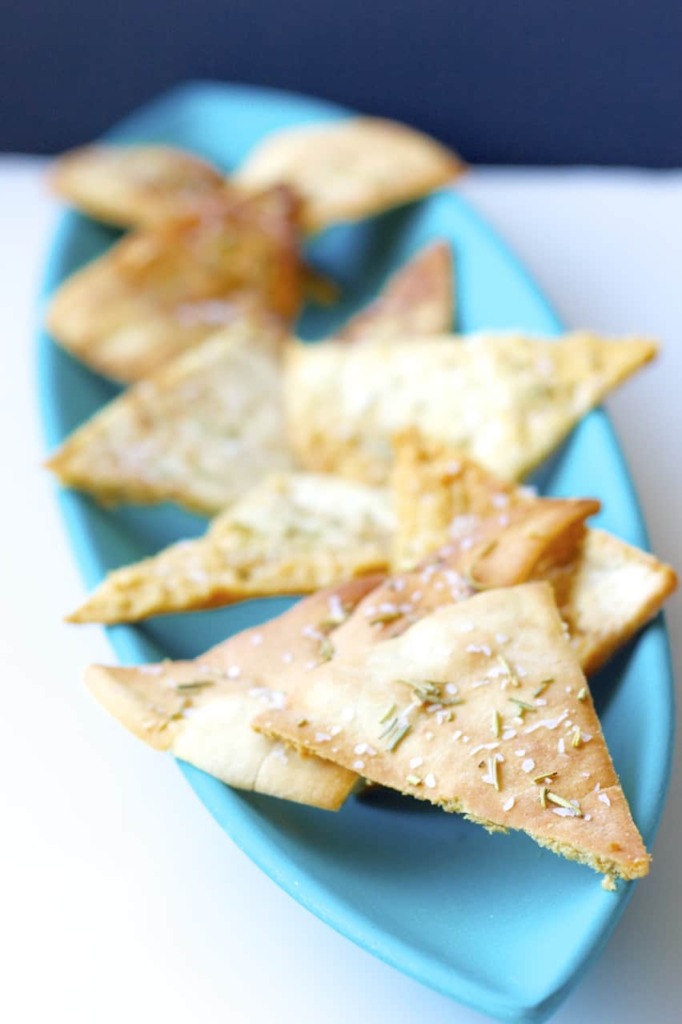 I had a few leftover pitas a few weeks ago, so I decided to do some experimenting with them and see if I could turn them into crispy chips. And then I added salt and rosemary, because everything is better with salt and rosemary. Focaccia bread, potatoes, and pita chips. You could easily use whatever herb you prefer though if rosemary isn't your thing.
These are super quick and easy to whip up. Cut up your pitas and separate them, rub them with olive oil, sprinkle with your seasonings and bake for 12-15 minutes. And you have an amazing snack, perfect with hummus, or just on their own. My little guy and I enjoyed these for lunch with some homemade hummus.
I don't think I'll be buying pita chips again anytime soon. Far too many flavours to try out at home! So give me some ideas, what should I try next?! Leaving off my beloved rosemary might be tough, but I'm willing to consider it!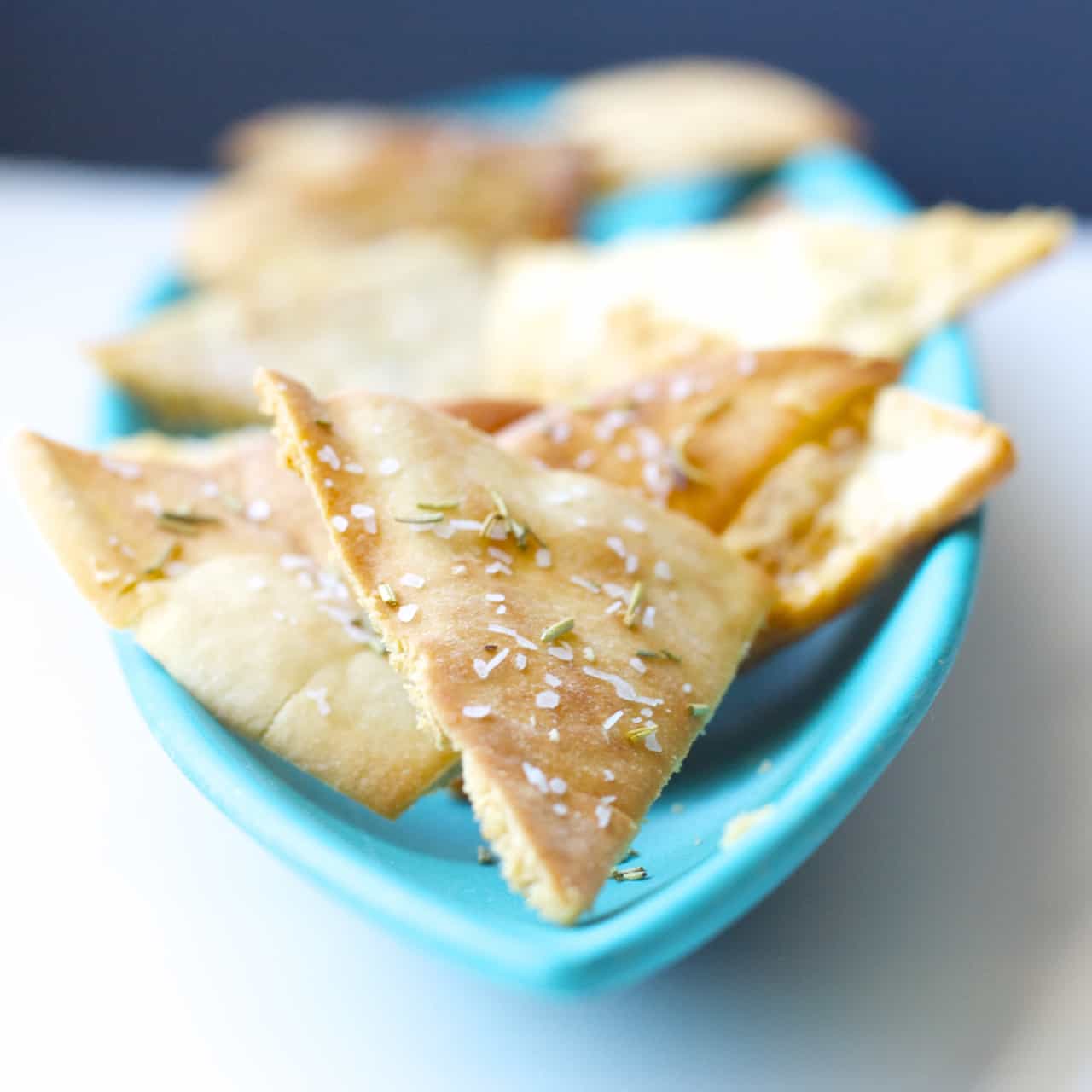 Tips for perfect Baked Rosemary Pita Chips:
This post contains affiliate links, meaning that if you make a purchase through these links, I may receive a small commission.