Do you feel stressed out about cooking for your family?
Are you making the same few recipes over and over again because you know they'll turn out?
Do you want to make delicious, homemade food from scratch for your family, but aren't sure that you can?
What others are saying about Bake. Eat. Repeat.
"Made this tonight … super easy, totally worth doing at home, and your recipe works beautifully!"

-Lyndi
"Great, easy recipe! Everyone loved it!"

-Sharon
"Love this recipe! Super easy … much better than store bought!"

– Kristan
Imagine yourself enjoying time spent in the kitchen, rather then dreading it.
Imagine walking into the kitchen and cooking a meal from scratch – with confidence.
Imagine yourself trying new recipes, with amazing results, instead of always relying on a select few.
When you become a member of the Bake.Eat.Repeat. community, you'll gain confidence in the kitchen with simple, easy to follow recipes that you can make for your family.
Subscribe today and join over 28,868 people looking for simple, family friendly recipes!
About Me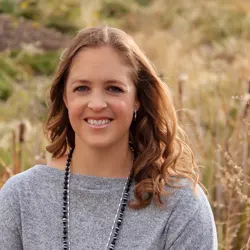 I haven't always loved cooking and baking. Being in the kitchen used to be a chore, rather than a joy. Making things from scratch that could easily be bought, already made for me, certainly wasn't something that happened. Why bother?
After we began having children, my feelings on cooking and baking started to change. Being home with the kids full-time, I started to become more aware of how healthy our food was, and how much pre-packaged food we actually bought. Making our food from scratch instead of relying on pre-made food was a simple way to increase my family's nutrition.
Time in the kitchen slowly turned into something that brought me joy instead of stress. I discovered that I could cook and bake great tasting food, from scratch, for my family. I found that I didn't need to resort to pre-made food in order to have a fantastic meal on the table quickly. Better yet – the homemade version was easy to make, cost less, and tasted better.
I truly believe that everyone can cook and bake from scratch – if I can do it, you can too!
Start with one of these popular recipes that are both easy and delicious:
Or check out my recipe index for many more simple, family friendly recipes!
"So good even my picky toddler loved them!"

~Liz
"I made these to take to a Thanksgiving dinner and everyone loved them. I was asked to bring them to Christmas dinner!!!!"

~Kathy
"Thanks for all your amazing recipes!"

~Olivia (via email)
Bake.Eat.Repeat. is all about simple, family friendly recipes. If you are ready to start cooking and baking for your family with confidence, then you are in the right place!
Keep in touch!
I love to hear from my readers! If you have a question or comment, or just want to share your favourite recipe with me – you can contact me through the contact form here, or connect with me on social media: