This avocado tuna salad is super fast and easy to mix up and is perfect on a sandwich for lunch or scooped up with veggies or crackers for a healthy snack!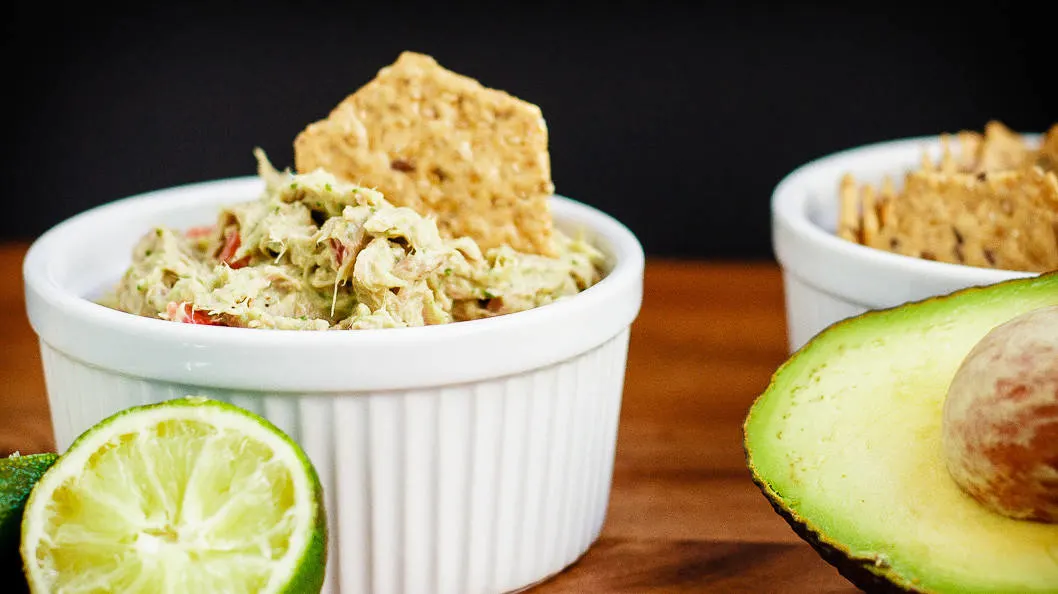 I just may have found my new favourite lunch. Avocado tuna salad. It's a thing. Or maybe everyone else has been making this for years? I don't know. What I do know is that I mixed this together on a whim a little while ago thinking that avocado in anything can't be a bad thing. I was not wrong. It's not a bad thing. Avocado in tuna salad is completely amazing.
Again, did everyone else already know this? Whatever, I'll just pretend it's completely original and no one else has ever done it before, because, well…I never have. So I'm sure a few other people out there never have either. And you most definitely should.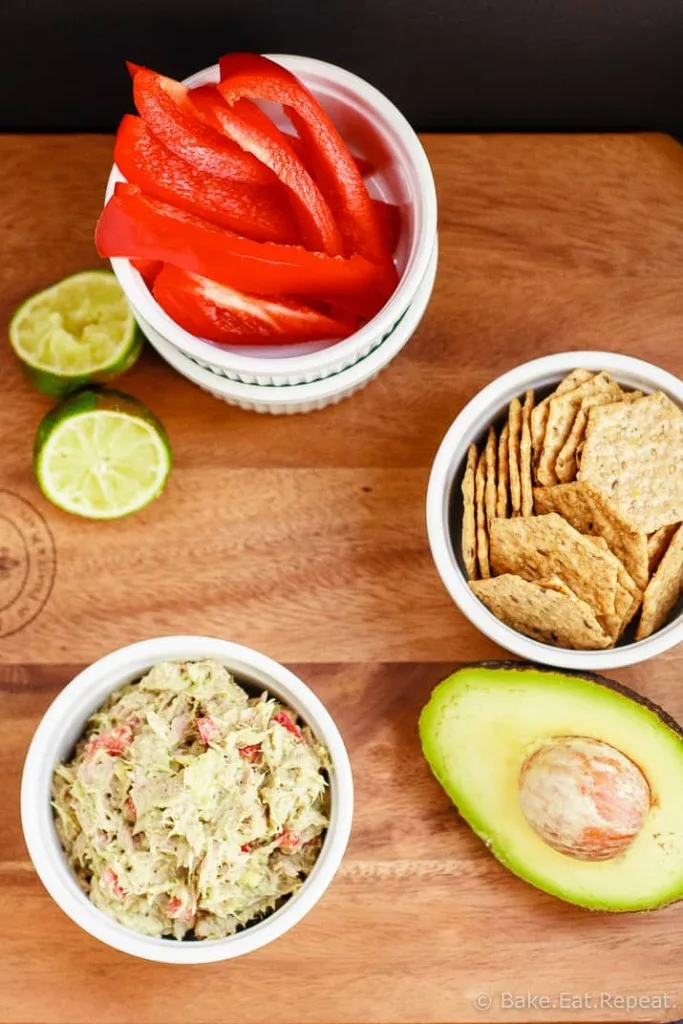 Seriously amazing. I don't think that I am ever going to want to make tuna salad the normal way again. Avocado and plain Greek yogurt are so good with the tuna that I can't see myself wanting to make it less healthy by using mayo instead. Except…I will say that we put some of this on jalapeño cheddar bagels and while still good, I enjoyed it much more scooped up on crackers. I think that there were just too many flavours going on with the jalapeño and cheddar and avocado and tuna and lime. But on some multigrain crackers? Amazing.
Also….I just realized that I'm throwing yet another recipe involving lime at you today. Which I promised I wouldn't do. But I literally just realized it, and my photos are all edited and stuff, soooo what can you do?
Besides, everyone needed this avocado tuna salad in their lives sooner rather than later. And you all love lime just as much as I do right?
If not, well, I will have something sweeter coming later this week to break the endless line of lime filled recipes. Promise. For today though, you should definitely whip up this avocado tuna salad for lunch. Fast, easy, healthy and delicious. Doesn't get any better than that!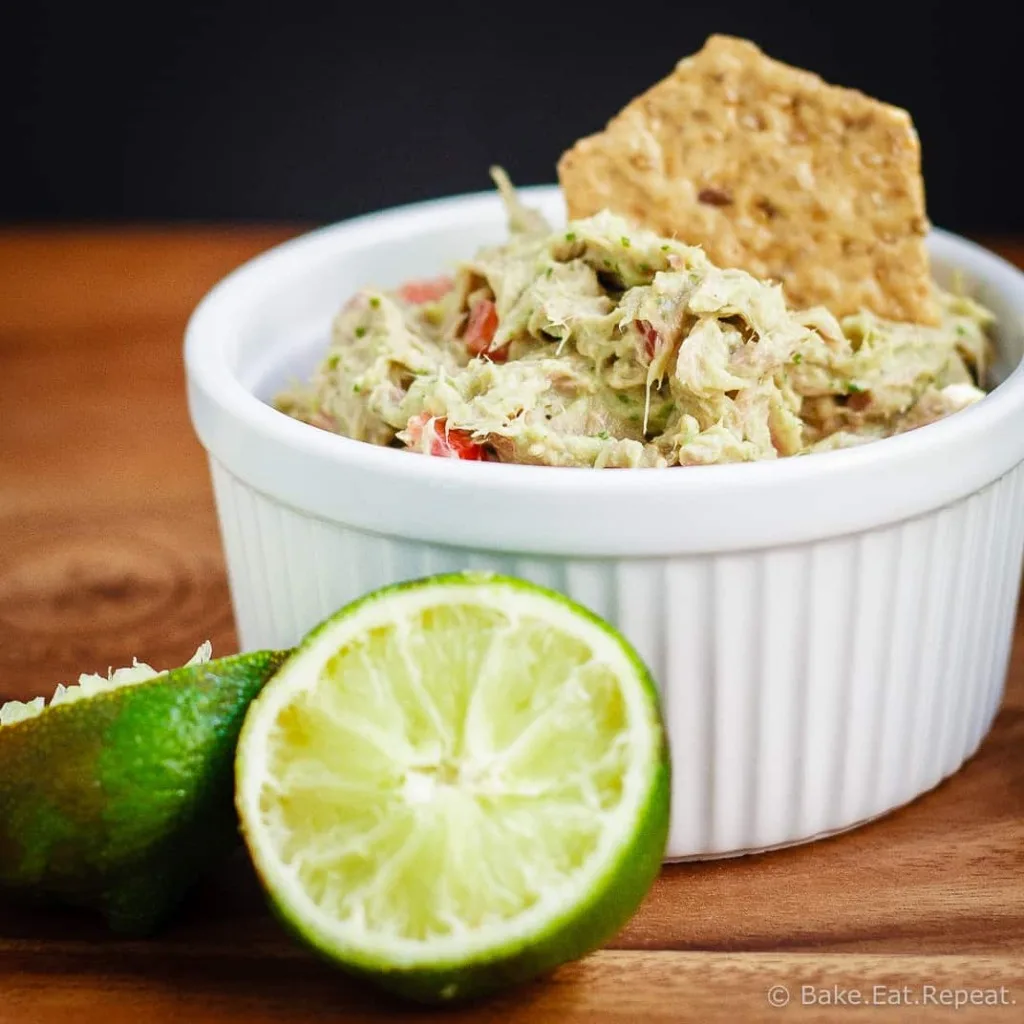 Tips for perfect Avocado Tuna Salad:
and colour bell pepper would do here, I used a red one, or you could use a seeded and chopped tomato instead if you don't have any bell peppers on hand
the pesto isn't totally necessary, but it is tasty if you have some – it can be omitted, or replaced with cilantro and garlic if you like (notes in recipe for that)
here are a few more tasty lunch time recipes for you: Curried Chicken Salad, Pull Apart Pizza Muffins, and Ham and Cheddar Pretzel Rolls
This post contains affiliate links, meaning that if you make a purchase through these links, I may receive a small commission.