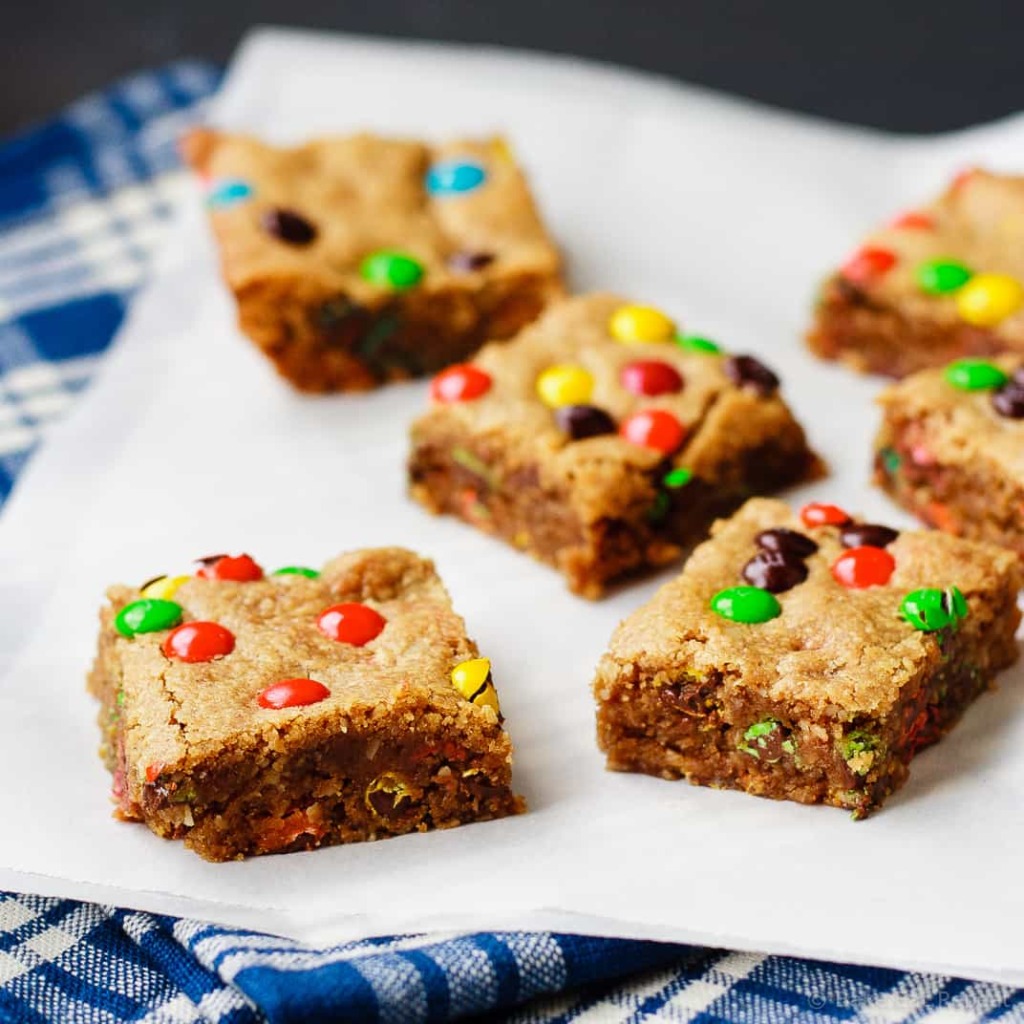 These oatmeal peanut butter bars.  Oh my, yum.  Seriously, so good.  Plus – they're secretly quite healthy.  Which means you can eat lots right?  No?
Yeah, okay, there's still peanut butter, and quite a bit of it, in them.  And I suppose you shouldn't really consume truckloads of that stuff.  It's healthier than a lot of things though, and a little bit is definitely fine.  So I'm declaring these oatmeal peanut butter bars healthy.
Because I said so.
Seriously though, there's no refined sugar and no flour.  The entire 8×8 inch pan of bars has only 1/4 cup of honey to sweeten them, and they're sweet enough!  Yes, there's some mini M&M's in there, because I couldn't resist making them into a monster cookie like bar (for the kids – obviously).  You could easily reduce the number of M&M's to 1/4 cup for the whole pan from the 1/2 cup I noted.  I did that for one batch and it was chocolatey enough, so it just depends on how much chocolate you want in there.  I think they would even be quite tasty without any chocolate in them at all.  Which is saying something since we all know how much I enjoy my chocolate!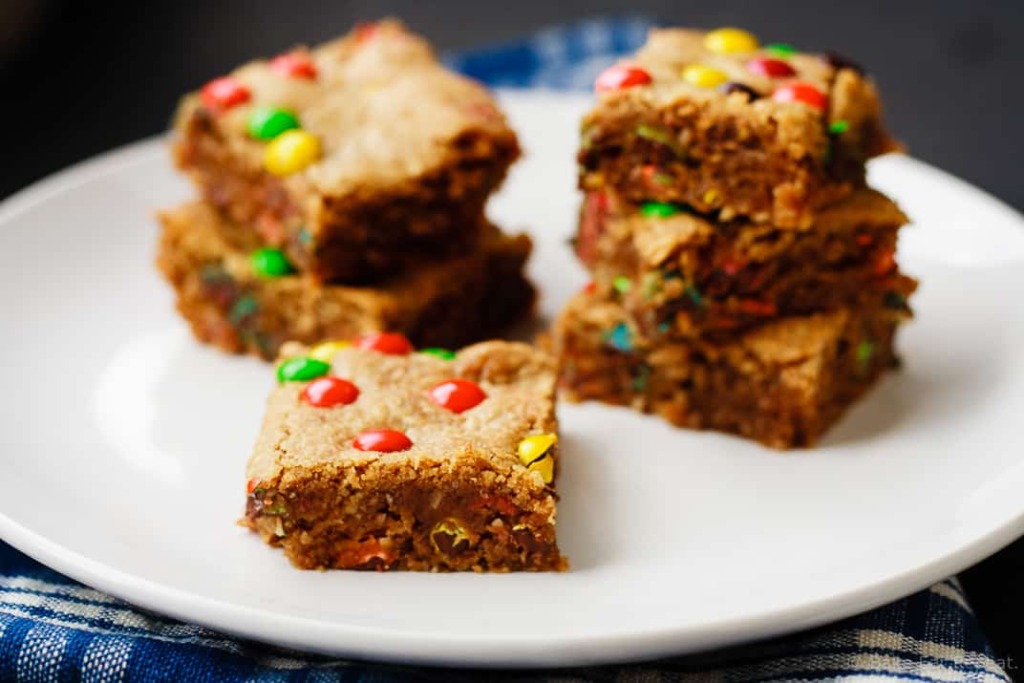 These oatmeal peanut butter bars even worked quite well with natural peanut butter if you prefer that.  I did find they were a bit drier with the natural peanut butter though, so just be very sure not to over bake them if you go that route.  We did prefer the regular peanut butter for these (although I wouldn't say no to one with the natural stuff, so there's that!).
Also, cold out of the refrigerator?  Divine.  A soft and chewy oatmeal peanut butter bar that can be mixed together in 10 minutes and is much healthier than the monster cookie bar it resembles?  Yes please.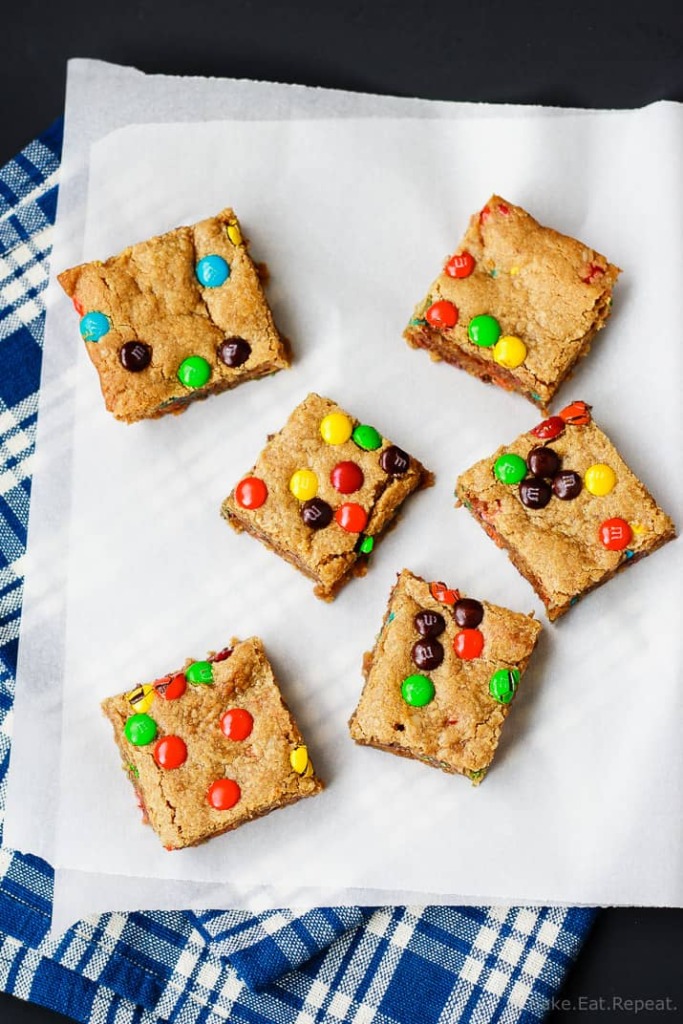 I also shared this oatmeal peanut butter bars recipe over on Food Fanatic, so be sure to check it out over there too!