We go through a lot of granola bars here. My kids love 'em, my husband loves 'em, and I certainly eat my fair share! They're really just so convenient as an energizing snack that is easy to take along wherever you're going. And they're awfully tasty.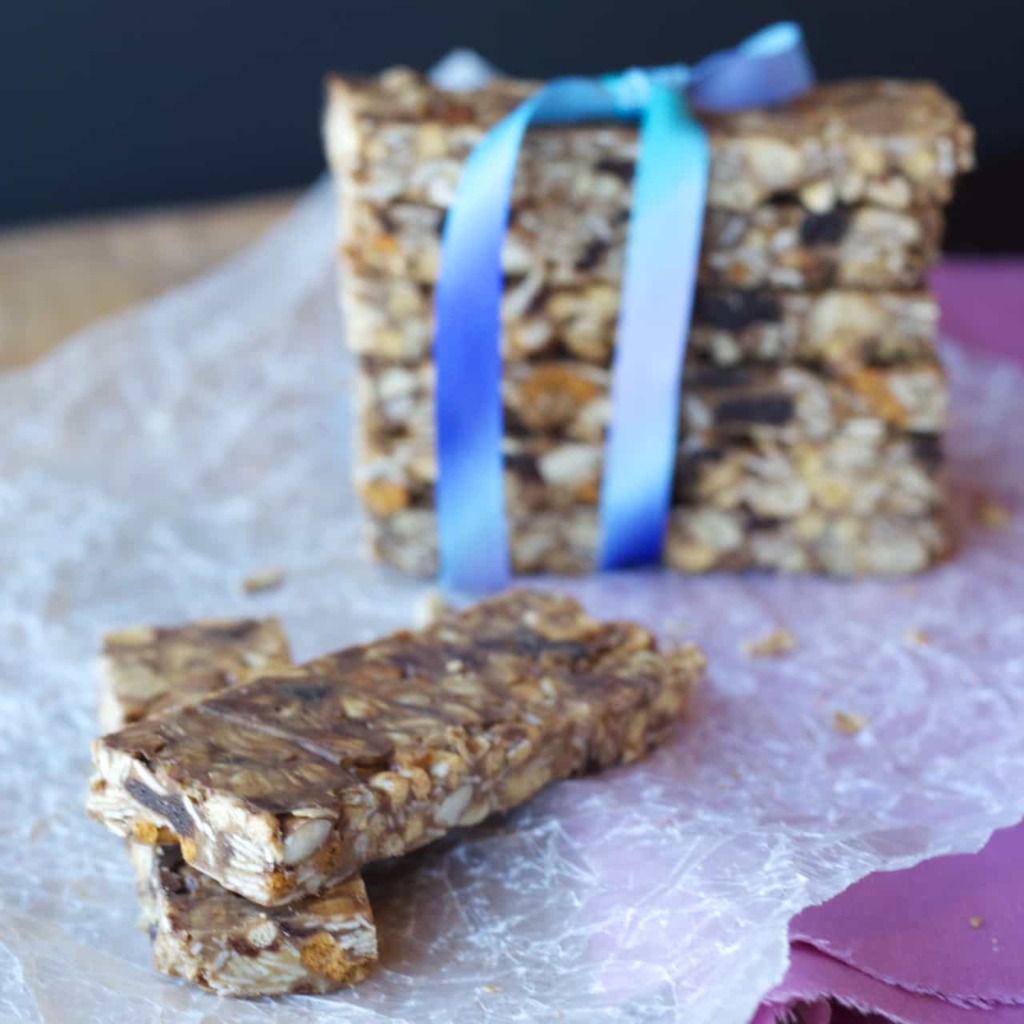 Since we consume a lot of these things, I decided to start making them at home as often as possible. And these cherry almond granola bars are one of the best combinations we've tried. They're crunchy, but not too crunchy, and somehow manage to be a bit chewy at the same time. I'm not sure how this is possible but I couldn't decide which they were! They're not hard like a typical crunchy granola bar, but are not as soft as a typical chewy one. I don't know what that makes them.
Delicious, that's what.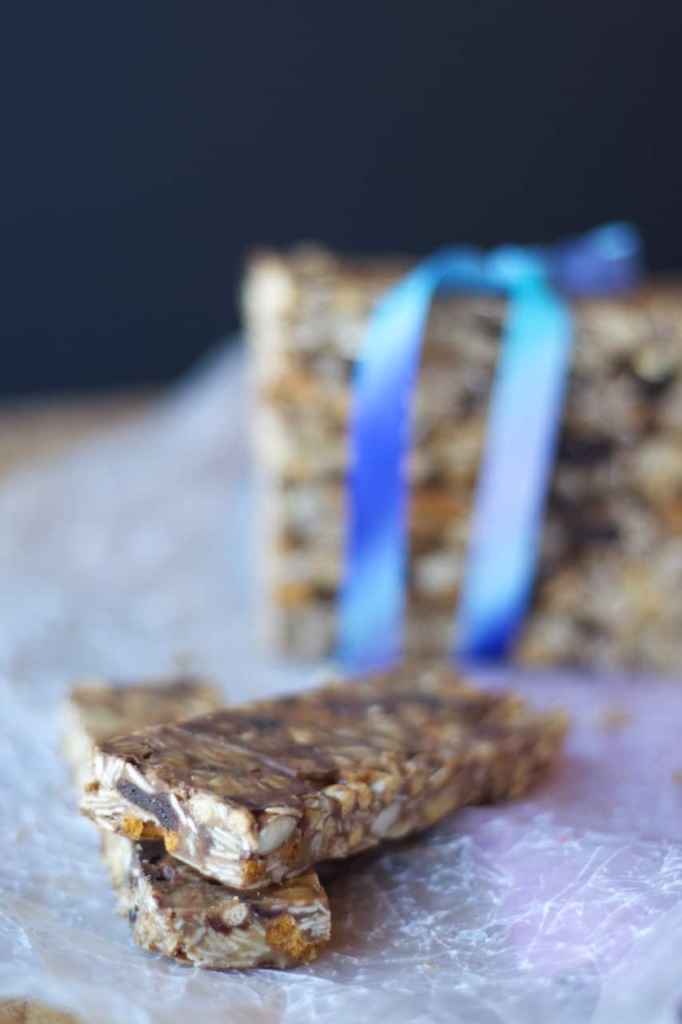 They're filling and energizing from the peanut butter, oats and almonds. And there's only a quarter cup of white sugar in a huge batch of granola bars. The rest of the sweetness comes from honey.
Also, no baking needed, just some chilling time in the fridge to firm up. So they're fast and easy, and you probably have everything you need for them in your pantry right now. And if you don't, you probably have something that you can substitute because they're also highly adaptable. Don't like almonds or cherries? Throw in cashews or raisins instead. Or whatever it is you like! Every single combination of these we've tried has been fantastic.
If you're looking for a new snack to try, these cherry almond granola bars are a quick and easy option that you will love!