These quick and easy apple oatmeal squares with a drizzle of maple glaze are the perfect healthy breakfast or snack on the go!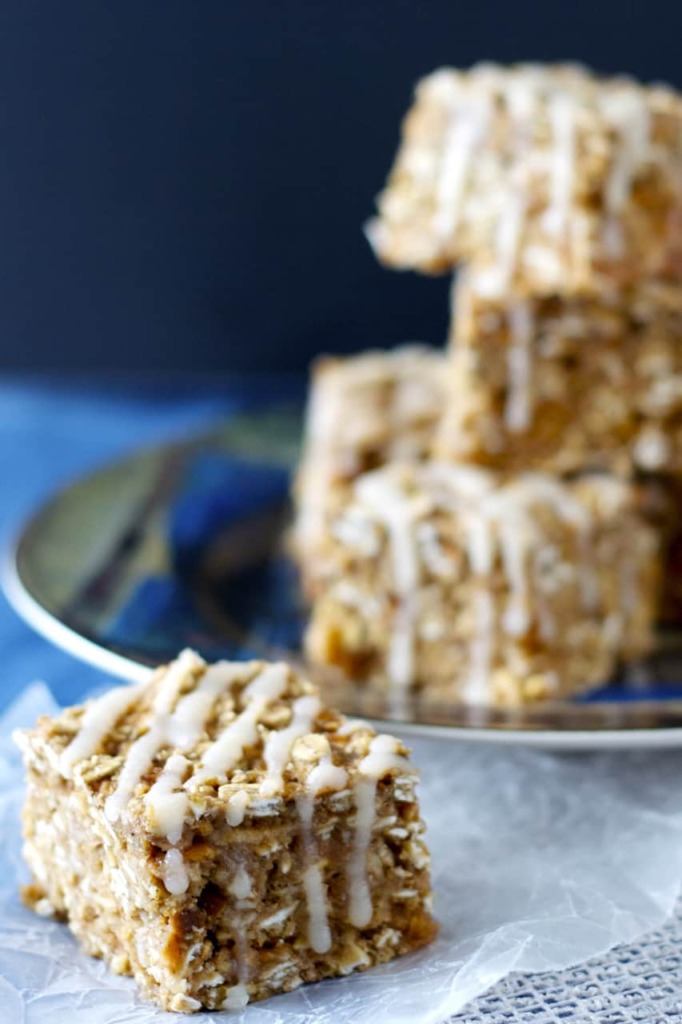 I've never particularly cared for oatmeal. Something about the texture. I love the smell, I love that it's so good for you, I love that it's a filling meal that can get you through the whole morning. But I can't get past the texture.
My kids, however, love oatmeal in any form. It's one of their favourite breakfasts of all time. They keep trying to convince me that I should like it. How's that for a role reversal? Usually it's the parent trying to convince the child to eat something, not the other way around. Although there's certainly enough of the opposite happening around here too! Generally over vegetables. Or anything new. Or anything with a sauce. Evidently my kids are picky.
But they DO like oatmeal. I really wish that I did. I keep trying, but it's just not for me. Oh well. I can get the health benefits of oatmeal from these amazing apple oatmeal squares instead.
A while ago I made some banana oatmeal squares that were amazing. The kids loved them, I loved them – we made them incessantly; and then forgot about them for many months. I tend to get obsessed with making something or other as a snack for the kids, then move onto something new.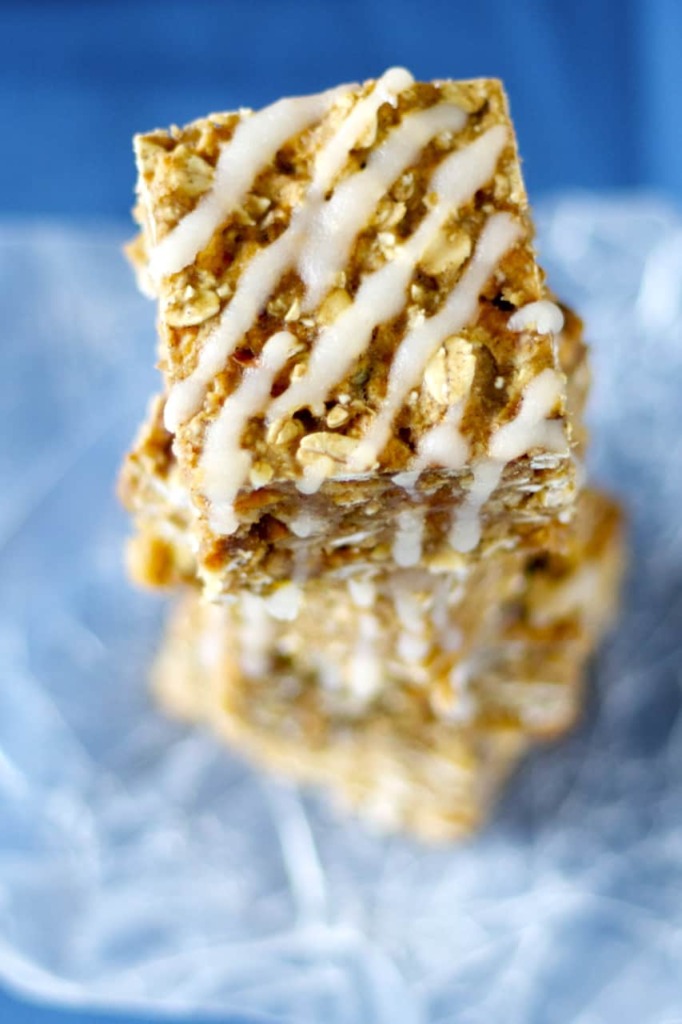 But last week when looking for something new for their lunchbox snacks, I decided to revisit the oatmeal square. Only this time we went with apple oatmeal, and it was just as good as the original. The kids adored these apple oatmeal squares. So do I – they're healthy, tasty, and so quick and easy to make.
These squares are filled with apples, oats and cinnamon, with a drizzle of maple glaze to finish them off. If you want to make these even healthier, you could easily skip the glaze, they are absolutely delicious without it. But – maple glaze. So good.
The perfect quick breakfast to grab as you run out the door, or an easy snack to pack in a lunchbox, whichever you're looking for these apple oatmeal squares fit the bill. They also freeze well – I like to wrap them individually and then freeze them so they are quick and easy to grab and throw in the kids lunches.
My kids absolutely adored these apple oatmeal squares. So did I. And now we agree on something involving oatmeal! Hope you enjoy them as much as we did!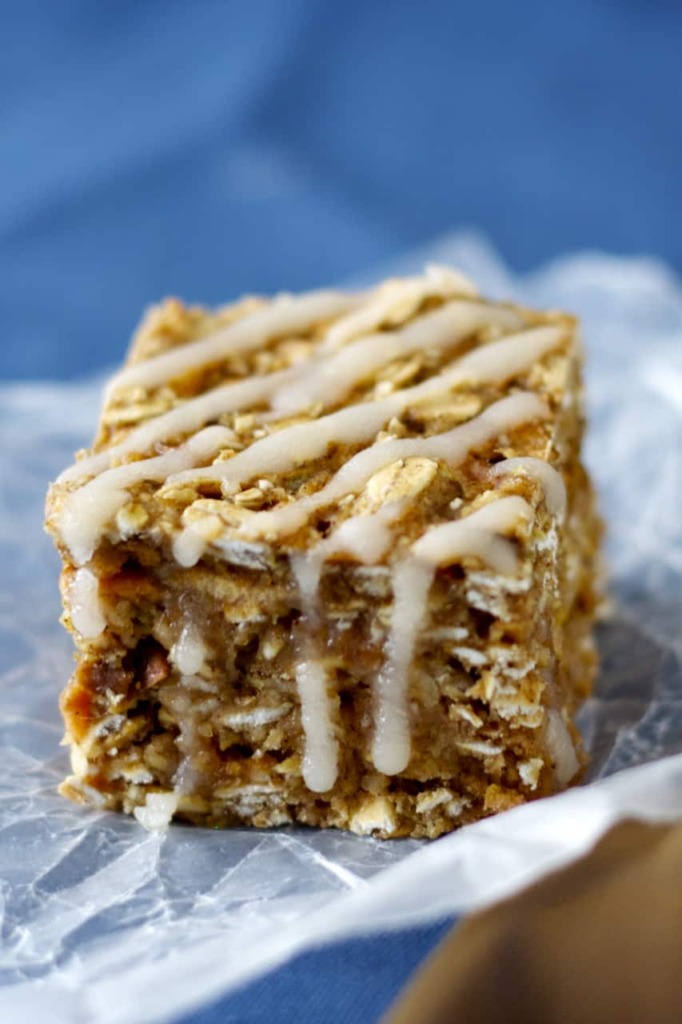 Tips for perfect Apple Oatmeal Squares:
I have also shared this apple oatmeal square recipe over at Food Fanatic.
This post contains affiliate links, meaning that if you make a purchase through these links, I may receive a small commission.