Here are 17 easy and delicious Mexican recipes for you that are perfect for your Cinco de Mayo plans, or just for an easy weeknight meal. The whole family will love these recipes – the tricky part will be deciding what to make first!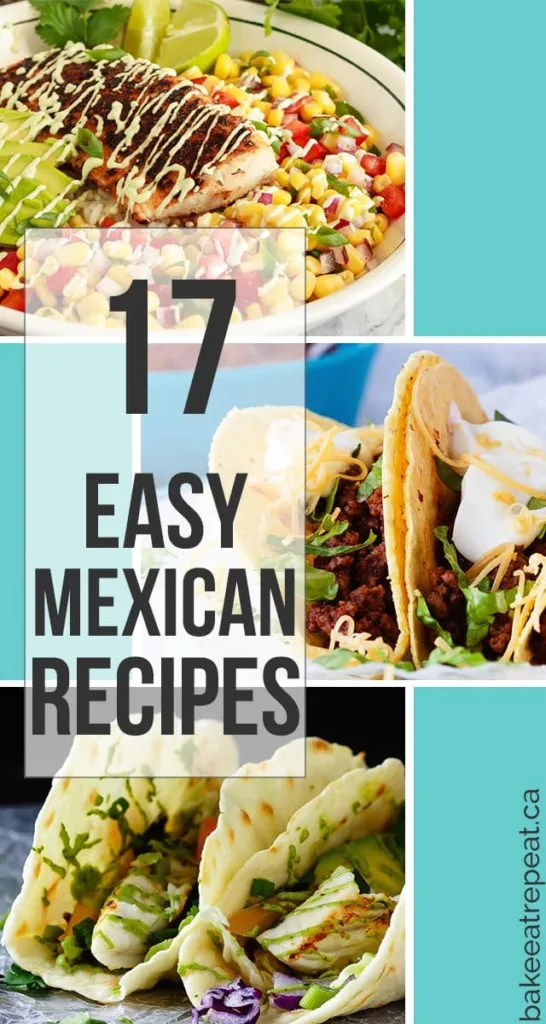 So we don't celebrate Cinco de Mayo here in Canada, and to be completely honest I had never even heard of it until I started a food blog and became aware of holidays like this where people are searching for specific recipes. Evidently I've been living under a rock.
But even though we don't celebrate – I can definitely get on board with a holiday that allows me to eat all the Mexican food. My whole family loves Mexican flavours, so I'm already making it incessantly. There's quite a few recipes on this blog already that are perfect for Cinco de Mayo – so I decided just to round up all the Mexican recipes I already have for you in one place for easy searching.
Now there's just the problem of deciding which one to make this weekend….