A tasty 30 minute meal that the whole family will love, this chili lime baked salmon comes together quickly and is absolutely delicious!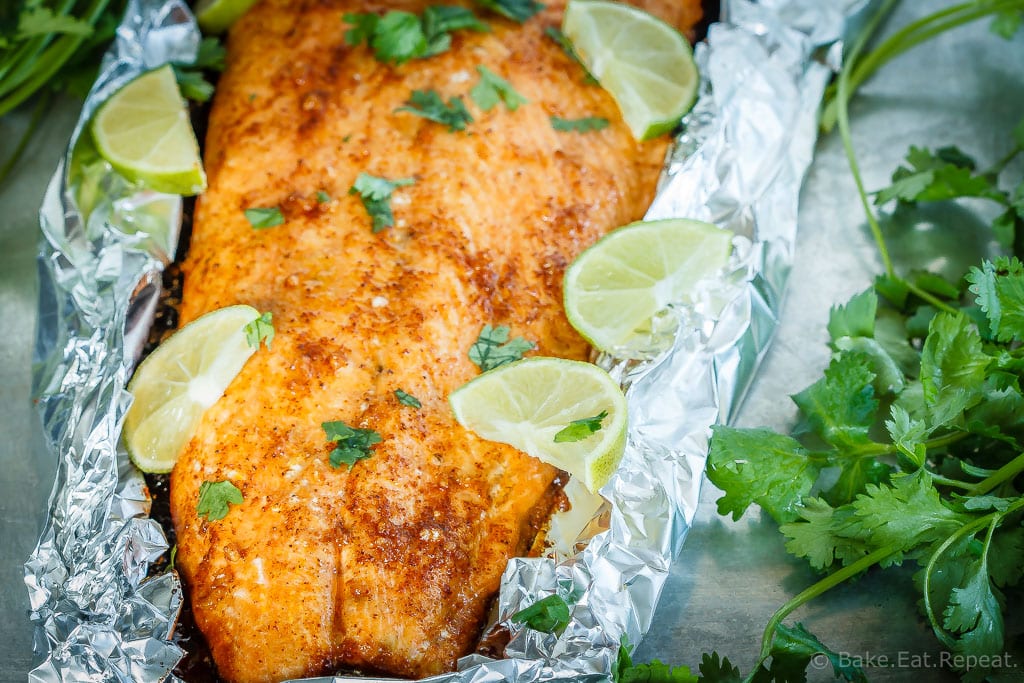 My family absolutely adores salmon. Everyone – not even just me.
I'll admit, I would probably still make it on a regular basis even if they didn't because it's always been a favourite of mine – but it's nice that I don't have to force anyone to eat it with me!
In fact, my nine year old has been known to cheer and do a little dance when given the news that we're having salmon for dinner, so I think he's a fan.
Usually when we make salmon we keep it pretty simple – just throwing it on the grill with a little lemon pepper and dill, or sprinkled with this salmon seasoning that I love.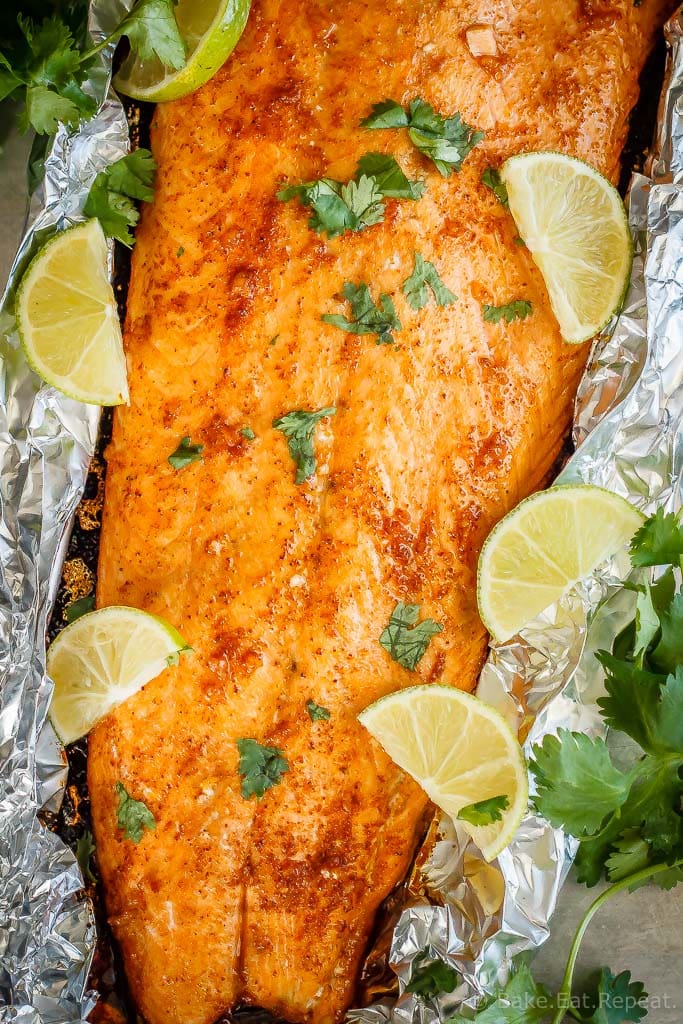 But after making this honey lemon baked salmon, I couldn't help but come up with another version that is just as simple to make but with different flavours. As much as I love my simply seasoned and grilled salmon, I get bored easily and needed to change it up!
This chili lime baked salmon is as easy as throwing it on a foil lined baking sheet, whisking together some melted butter, garlic, lime juice and chili powder and pouring it on top. Bake for 15-20 minutes and dinner is served. It's so quick and easy to make you'll barely have time to get some rice cooking to serve with it!
Meals like this are the best kind – fast and easy and everyone enjoys them. Sheet pan baked salmon might just be my new favourite way to prepare it!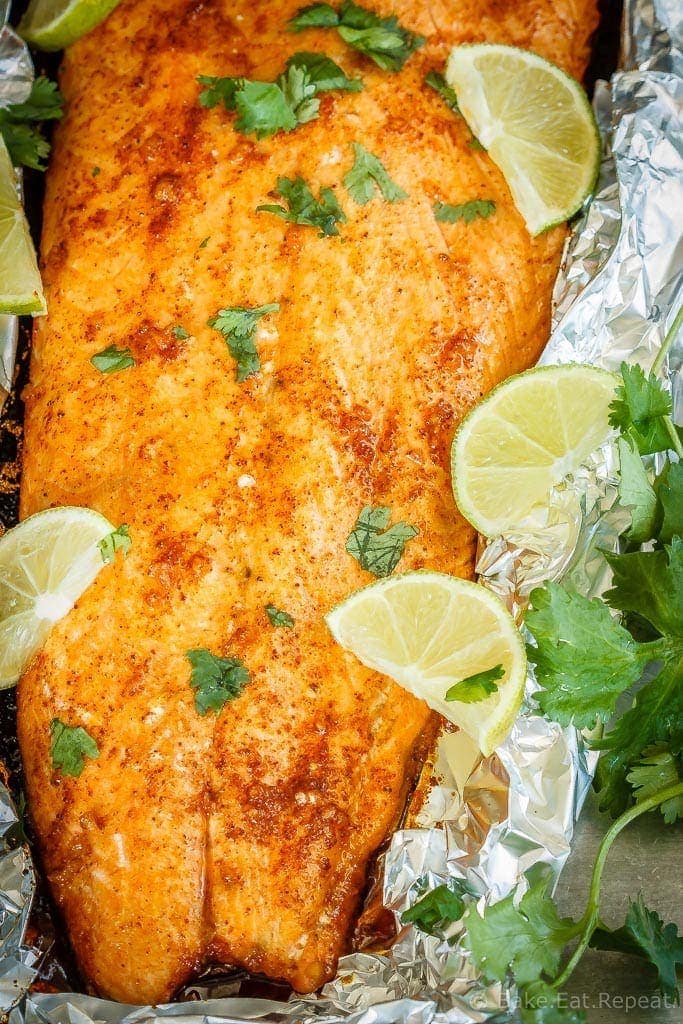 How to make Chili Lime Baked Salmon:
this salmon can be either baked in the oven or grilled – if you prefer to grill it, prepare it the same way and simply slide the foil with the fish on it onto a preheated grill (375-400F) and grill it with the lid closed for about 15 minutes, or until it is opaque and flakes easily with a fork. You may still want to broil it for a few minutes to get that browned, crispy top, but it isn't necessary.
this recipe works just as well with olive oil instead of the melted butter if you prefer – it will just give the salmon a slightly different flavour but is still delicious
I love this style of juicer for getting all the juice out of my limes (or lemons!).
here are a few more tasty seafood recipes for you: Crispy Salmon with Greek Orzo, Fish Tacos with Avocado Cream, and Baked Shrimp Pasta with Mushroom Alfredo Sauce
I've also shared this Chili Lime Baked Salmon recipe over on The Weary Chef.