A quick and easy weeknight meal, only 20 minutes to have these fantastic ground beef tacos on the table! Plus, the prepared taco meat freezes beautifully!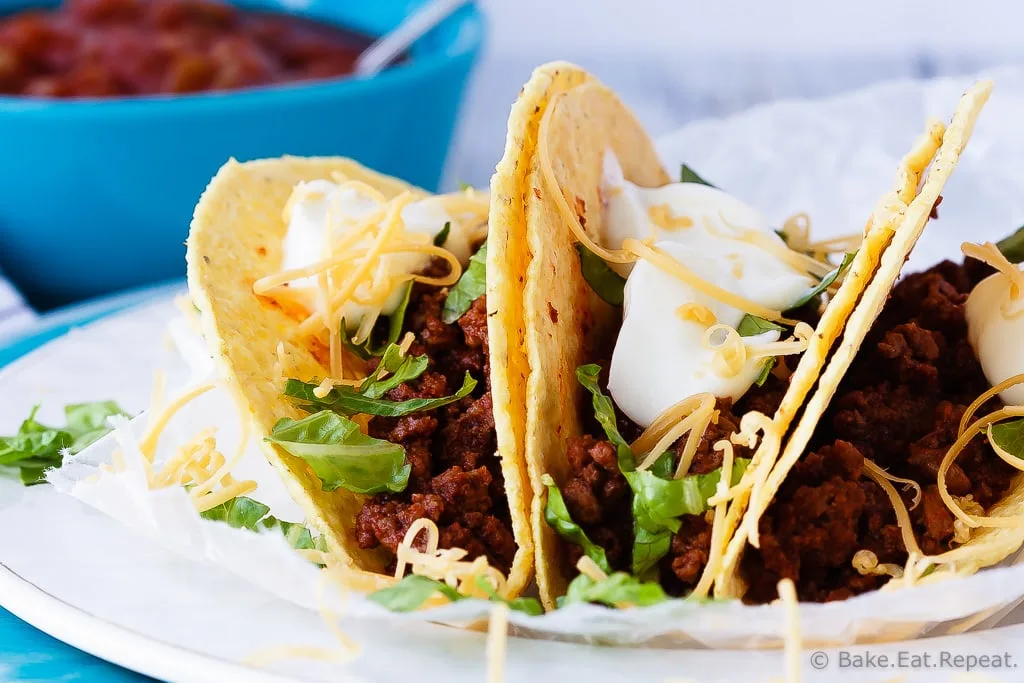 Is there anything better then ground beef tacos that are on the table in 20 minutes? Probably not. I know it's definitely one of our favourites – one of those meals that we make very, very regularly. And will never tire of.
I love these ground beef tacos because they're so fast and easy to make, but also because you can make a giant batch of the meat and freeze it in portions so an even faster meal is waiting for you in the freezer. When all you have to do is defrost your ready made taco meat and chop up the toppings, supper is literally minutes away.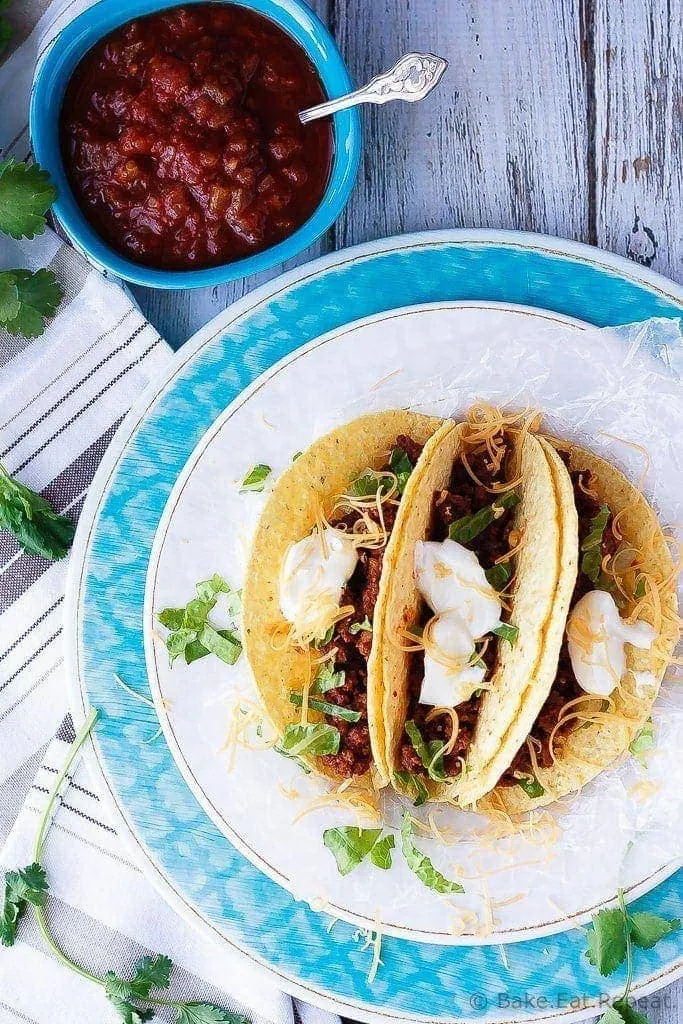 This meat is pretty versatile too – we've used it in hard ground beef tacos as shown here, but also in soft tacos, taco salad and nachos. It's taco meat – it's fantastic no matter how you serve it!
So, since it's 30 Minute Thursday, and Cinco de Mayo today, I really needed to share our favourite ground beef tacos with you. I've been making this recipe for years and absolutely love it. Fast, easy, simple, and full of flavour – we love this taco meat and I'm sure you will too!
Don't forget to scroll down to below the recipe for a list of more 30 minute meals from my blogging friends. You can also find previous 30 Minute Thursday posts here with plenty more 30 minute meal inspiration to help with those busy evenings.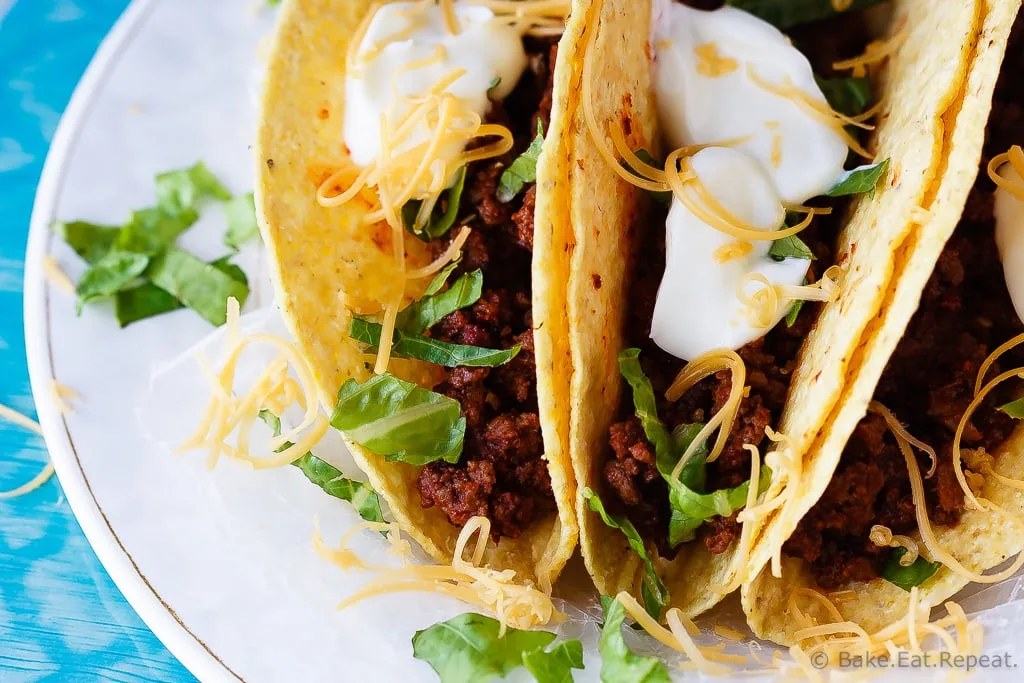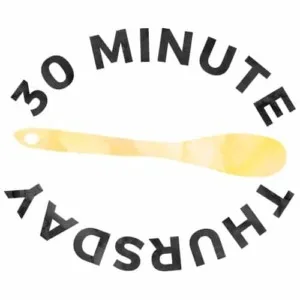 30-Minute Inside Out Enchiladas with Black Beans & Sweet Potato from She Likes Food
Baked Honey Garlic Chicken from Pumpkin N' Spice
Chicken Taco Pizza from My Kitchen Craze
Plantain and Black Bean Tacos with Chimichurri Sauce from Floating Kitchen
Fish Tacos with Strawberry Avocado Salsa from Flavor the Moments
Southwestern Kale Chickpea Salad with Greek Yogurt Caesar Dressing from Sweet Peas and Saffron
Honey Lime Chicken Quesadillas from The Recipe Rebel
Tropical Grilled Chicken Mexican Salad Bowls from Whole and Heavenly Oven
Mexican Quinoa and Sweet Potato Skillet from Kristine's Kitchen
Balsamic Grilled Chicken with Strawberry Mint Salsa from With Salt and Wit
Mango Shrimp Tostadas from Flying on Jess Fuel
Hawaiian BBQ Chicken Tacos from Savory Nothings