A fantastic 30 minute meal for the summer – cilantro lime grilled shrimp salad with a creamy avocado dressing. Perfect for those summer nights.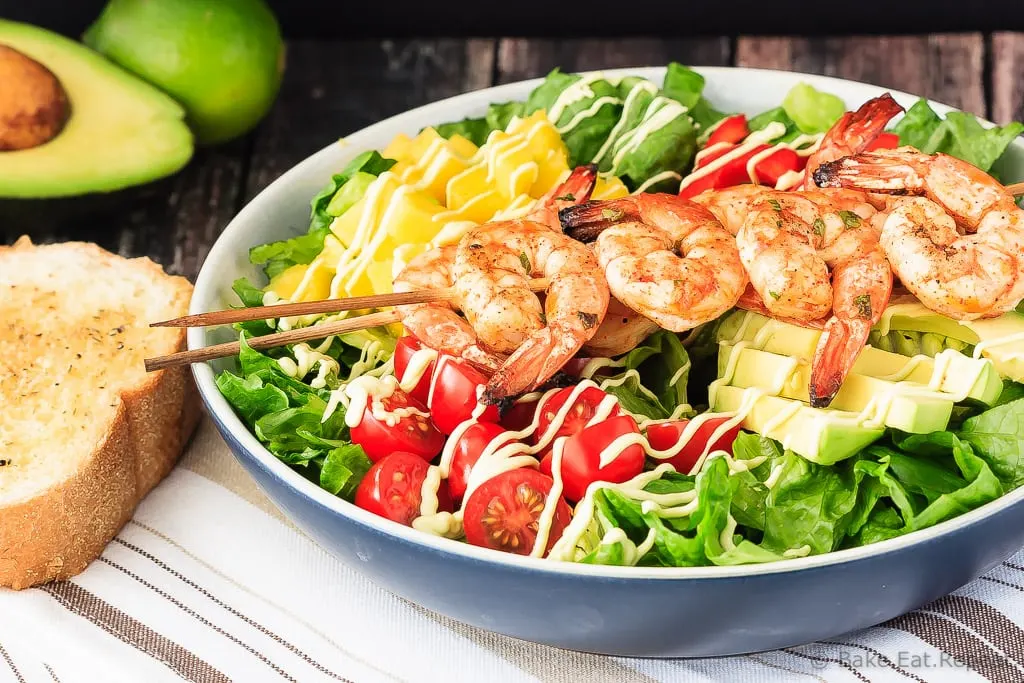 Cilantro lime grilled shrimp salad with a creamy avocado dressing. I want this salad every single day for a very long time.
My family might revolt if I did that though. Or at least my husband would. Salad is not a meal in his estimation.
Me, on the other hand? I could happily eat a great big salad for supper every night of the week. I love giant salads with all sorts of stuff in them. Even better if they involve seafood of some sort. But I'm not real particular – as long as it's salad and has lots of different things in it, I'm a happy camper.
This cilantro lime grilled shrimp salad is fantastic. Grilled shrimp skewers, avocado, red pepper, grape tomatoes and mango, and topped with a creamy avocado dressing. It's super quick and easy to throw together, and even with all the chopping necessary for a salad, it's on the table in 30 minutes.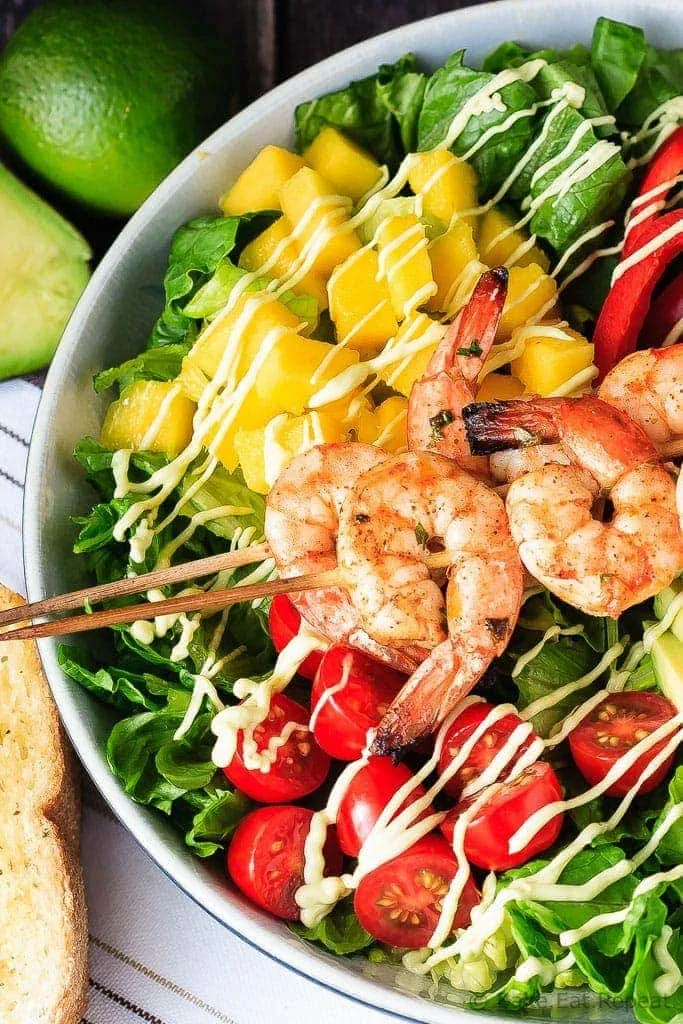 That makes it the perfect meal for July's 30 Minute Thursday. If you're new around here, 30 Minute Thursday is where myself and some of my blogging friends all share a meal that can be made in 30 minutes or less on the first Thursday of the month. It gives you a whole list of 30 minute meals so you can get a fantastic meal on the table without spending hours in the kitchen.
I love these 30 minute meals. Every month there's a whole new list of meals that I can't wait to try out. I don't know about you, but I am always looking for quick and easy meals to make. Especially since I'm the world's worst meal planner and typically decide what to make for supper approximately 30 minutes before supper.
I need to get better at that.
But for now, I will happily keep making these 30 minute meals that we share every month! Including this amazing cilantro lime grilled shrimp salad with creamy avocado dressing.
Because salad is most definitely a meal.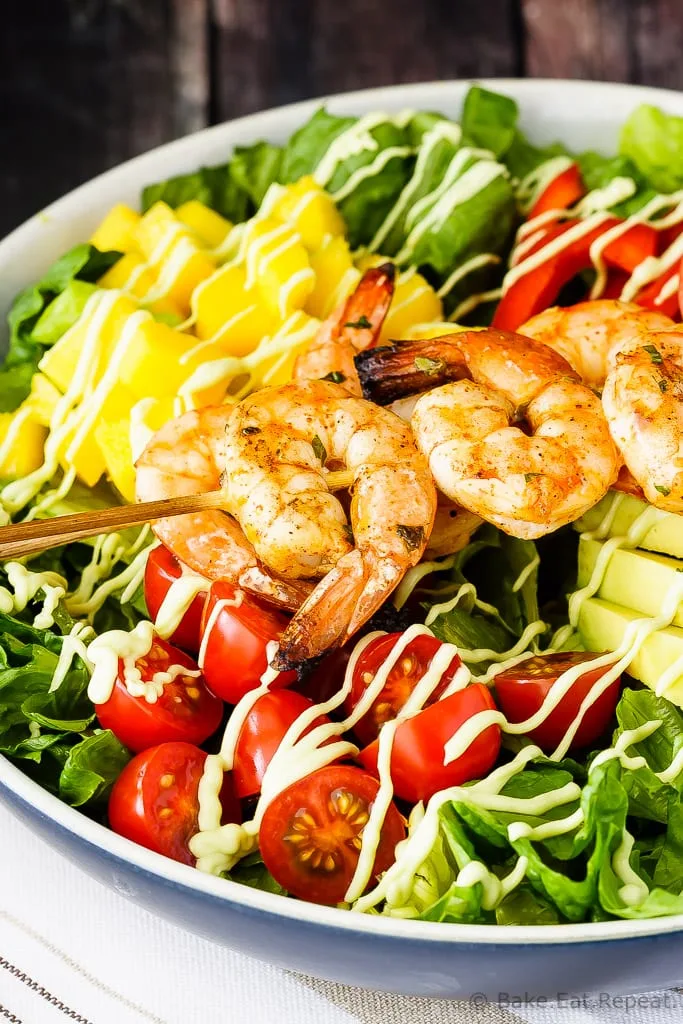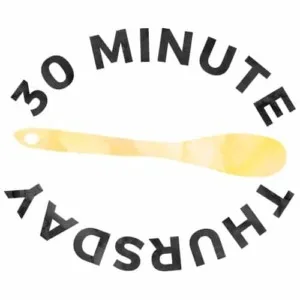 Kale Pesto Zucchini Noodles and Salmon from Kristine's Kitchen
Chicken Caesar Pasta Salad from Pumpkin 'N Spice
Asian Sesame Steak Fajita Salad from Life Made Sweeter
Summer Fettuccine Alfredo with Bursting Tomatoes + Charred Corn from Whole and Heavenly Oven
Chinese Chicken Salad from My Kitchen Craze
Grilled Portobello Mushroom and Broccolini Veggie Dogs from Floating Kitchen
Honey Garlic Turkey Sloppy Joes from The Recipe Rebel
Mushroom Lentil Bruschetta Burger from Sweet Peas & Saffron