These 3 ingredient chicken tacos are so easy to make and so tasty – the perfect meal for those busy weeknights. A 30 minute meal in your Instant Pot (from fresh or frozen) or let it cook all afternoon in your slow cooker for amazing chicken tacos! This chicken taco meat is amazing in soft or hard tacos, or on nachos!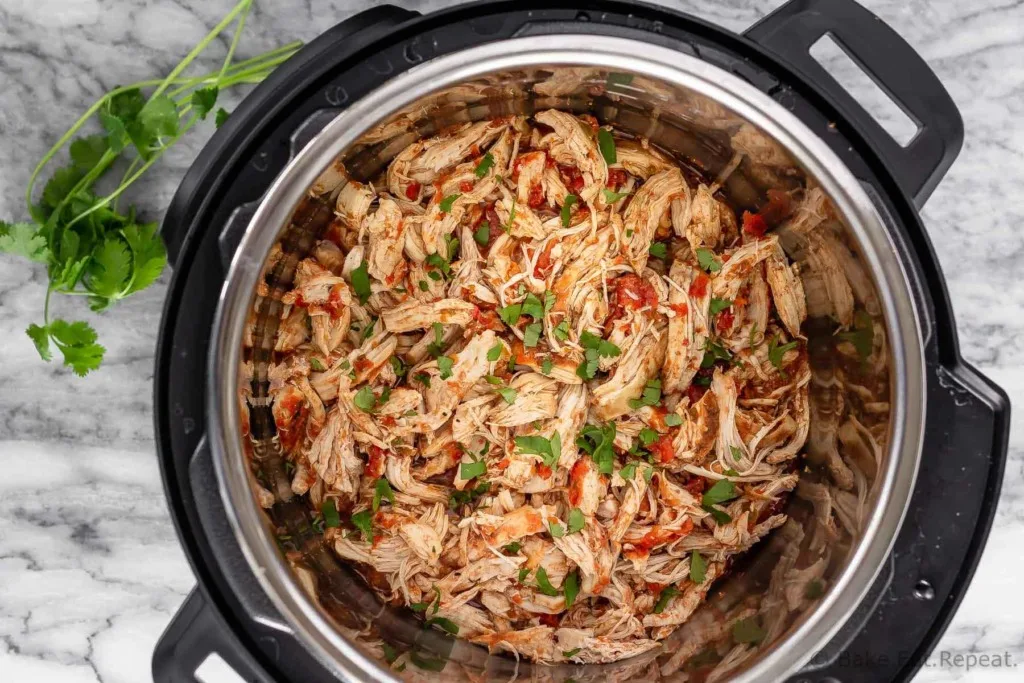 Chicken tacos. Just might be one of my family's favourite meals ever.
There are never any complaints when chicken tacos appear on the menu. And everyone loves that, right? Cheers when you call everyone to dinner instead of groans when they see you're serving something crazy and horrible like mashed potatoes. Yup, that's right. My kids hate mashed potatoes. What kid hates mashed potatoes?!
And yet they'll eat this slow cooker butter chicken, which most kids wouldn't touch. So weird.
Anyhow.
Chicken tacos. They LOVE those, and I kind of agree.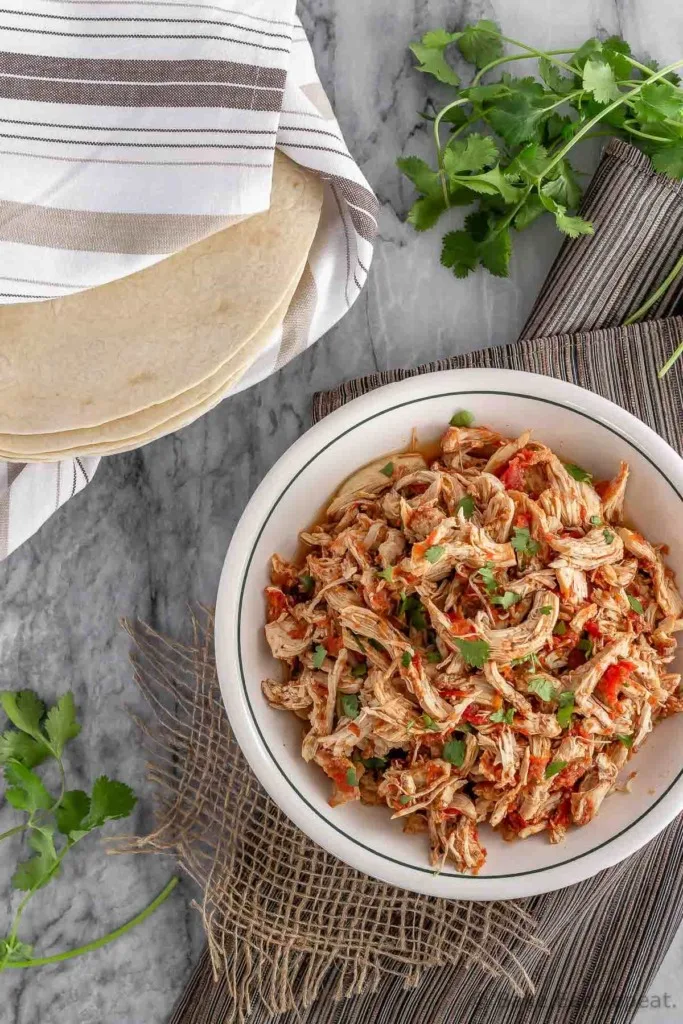 Whenever I don't know what to make for dinner, this is inevitably what comes to mind. It's just so easy to make, and I always have the ingredients. Might have to run out and get some taco shells, but I can do that while the chicken cooks so that's not an issue. Or just toss the meat on some tortilla chips with some cheese for chicken nachos instead – just as amazing!
I've been making this recipe in my slow cooker for years now – toss some salsa in the slow cooker, chicken breasts on top and sprinkle with taco seasoning. That's it. Such an easy recipe and it can cook away all afternoon while I'm doing something else.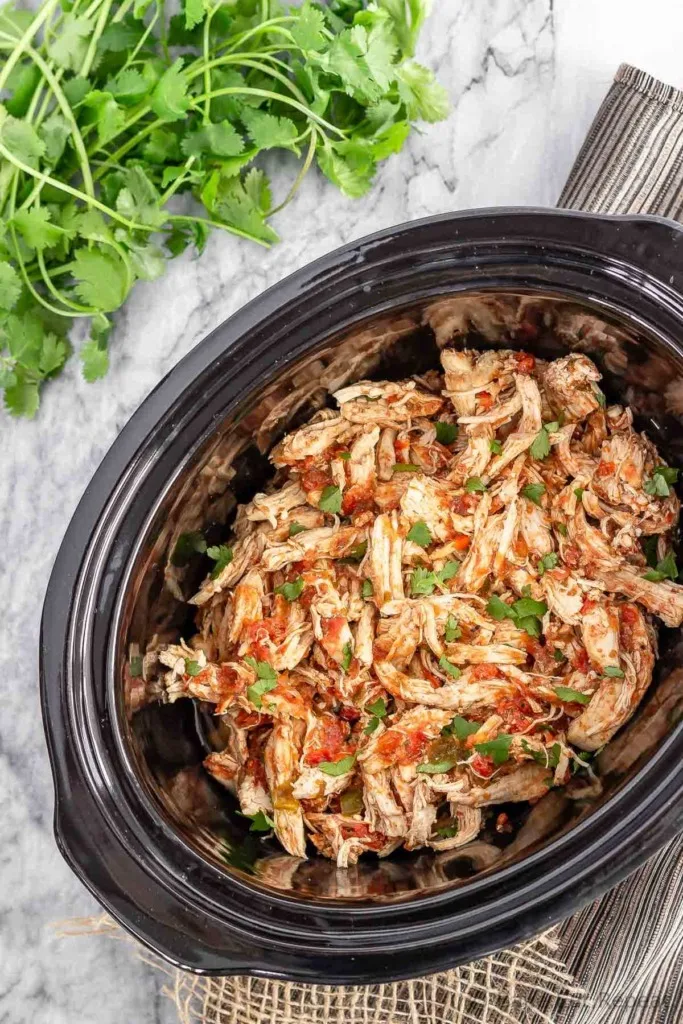 Now that I've finally gotten on board with the Instant Pot craze and started pressure cooking all the things, I even have options for this tasty meal. If you don't have an Instant Pot yet, these chicken tacos are fantastic in the slow cooker, and I will still make them in there when I want it to cook all afternoon and be ready whenever we are.
But as far as speed goes, pressure cooking is where it's at! The ingredients are the same – but you can also cook the meat from fresh or frozen. I absolutely love that I can toss frozen chicken breasts in the Instant Pot with some salsa and seasoning and have it cooked perfectly in 12 minutes. That's kind of insane.
I may just love pressure cooking now that I've (finally) started!
Tips for perfect 3 Ingredient Chicken Tacos:
If you're cooking this in the Instant Pot (I have the 8 Quart Duo, but it will work fine in a smaller model too), you can cook the chicken from fresh or frozen, it will just change the cook time a bit. If you're making it in the slow cooker though, I would recommend using fresh or thawed chicken for food safety reasons.
This recipe only takes 3 ingredients – chicken, salsa, and taco seasoning. I often have this taco seasoning recipe on hand so that's what I usually use, but if I buy it I get this brand. The salsa gives a lot of the flavour to the chicken so use your favourite kind!
If you have any leftovers, it keeps well in the fridge for 3-5 days, or you can freeze it for up to 3 months. It's great for taco salads, tacos, or nachos for meals later in the week, or for lunches.
Here are a few more great taco recipes for you: 20 Minute Ground Beef Tacos, Fish Tacos with Avocado Cream, and Blackened Fish Taco Bowls with Corn Salsa
This post contains affiliate links, meaning that if you make a purchase through these links, I may receive a small commission. I am a participant in the Amazon Services LLC Associates Program, an affiliate advertising program designed to provide a means for us to earn fees by linking to Amazon.com and affiliated sites.