This taco seasoning recipe takes just minutes to mix up, and you probably have everything you need for it already – you'll never have to buy it again!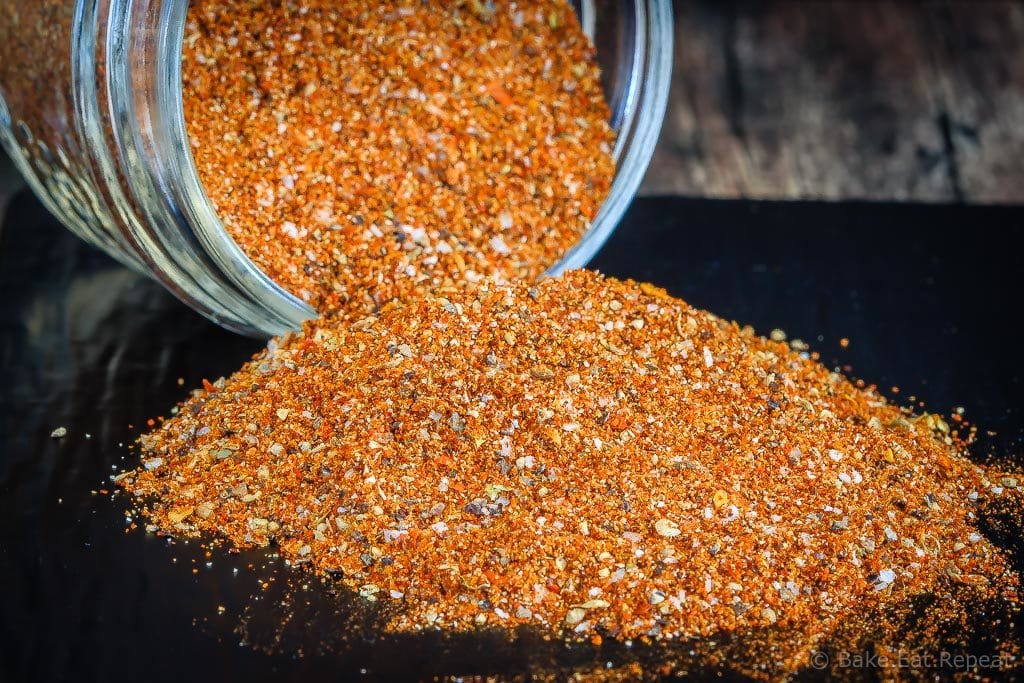 We love Mexican food around here.  Taco Tuesday happens pretty much every week.
Not always on Tuesday, but whatever.
I always think it's kind of funny that my boys love the phrase "Taco Tuesday" so much that they'll announce gleefully to their father as he walks in on a Friday night that "it's Taco Tuesday Dad!!". Evidently having tacos for supper means it's a Tuesday.
So, tacos are a hit here.  Most of the recipes I use, like these Sheet Pan Chicken Fajitas, involve mixing up the seasoning when making the recipe, but there's always a few that use a taco seasoning mix and I rarely buy it.  So I was happy to find a recipe for it that is as good as the store bought variety.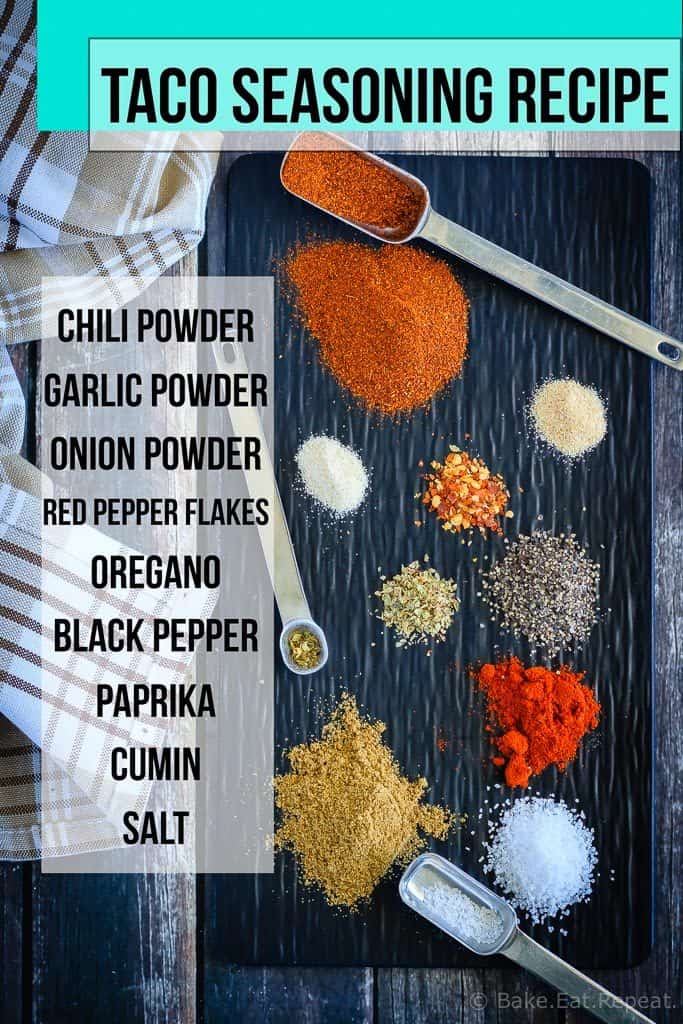 I love that I can make something like this Chicken Taco Chop Salad that uses taco seasoning in the dressing without having to go out and buy a special packet of seasoning.  This taco seasoning recipe mixes up in minutes, and you probably have everything you need for it in your pantry already.
This taco seasoning recipe is so easy to make, it now has a permanent home in my pantry, along with batches of this homemade cajun seasoning recipe.
Homemade seasoning mixes are the best – and this taco seasoning recipe makes Taco Tuesday possible any day of the week!
Tips for a perfect Taco Seasoning Recipe:
This post contains affiliate links, meaning that if you make a purchase through these links, I may receive a small commission.