Crispy wonton cups filled with a black bean and sweet potato taco mix – these cute little taco cups are the perfect appetizer or meal!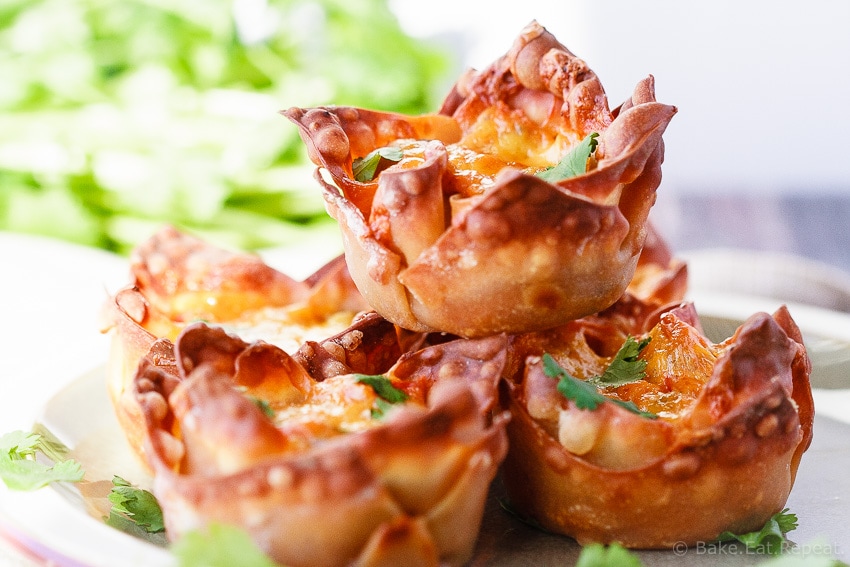 So….these weren't supposed to be this. I don't even think that's a sentence. What I mean is that these cute little sweet potato taco cups are not what I started out making. I'm not sad it's what I ended up with because I really enjoyed these things, but it wasn't the original goal.
The first thought I had was a sweet potato burrito of some sort, but my family doesn't love burritos, or sweet potatoes, and I can't eat a whole batch of them myself so I scrapped that. Then I thought stuffed sweet potatoes would be amazing. And I still think that. You could totally use this filling to make stuffed sweet potatoes and ditch the wonton cups if you wanted. That was the plan.
The problem was the sweet potato skins. I'm clearly inept in the crispy potato skin department, because I could not make them work. From all the recipes I read, you're supposed to bake them, then slice in half and scoop out the flesh, leaving a little behind to make the shell stand up, then bake again to make them crispy. Simple enough, right?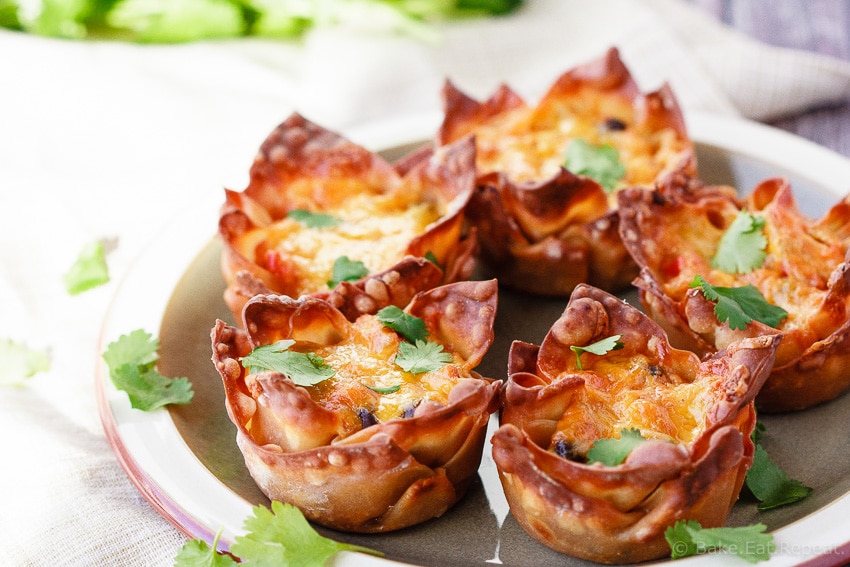 Not so much. The skins just slid off when I sliced the baked sweet potatoes in half, so there was no leaving a little bit in them. So then when I tried to make them crispy they just collapsed into a flat pile on the baking sheet. Stuffing them was clearly not going to work for me.
So, plan B. And you know what? Sometimes plan B is even better. Using wonton wrappers to make crispy little cups to fill up with the sweet potato taco filling may have been even better then stuffing it into the potato skins. Crunchy wonton cups, creamy sweet potato and black bean taco filling, melty cheese, and plenty of salsa and sour cream for dipping – these were amazing.
Of course, I didn't even bother giving them to my family since none of them like sweet potato and black bean things, so you'll have to take my word for it. But I did eat these sweet potato taco cups every day for a week for lunch, so you can probably trust me!