These homemade cream biscuits use only 4 ingredients, take just minutes to mix up, and result in wonderfully flaky homemade biscuits!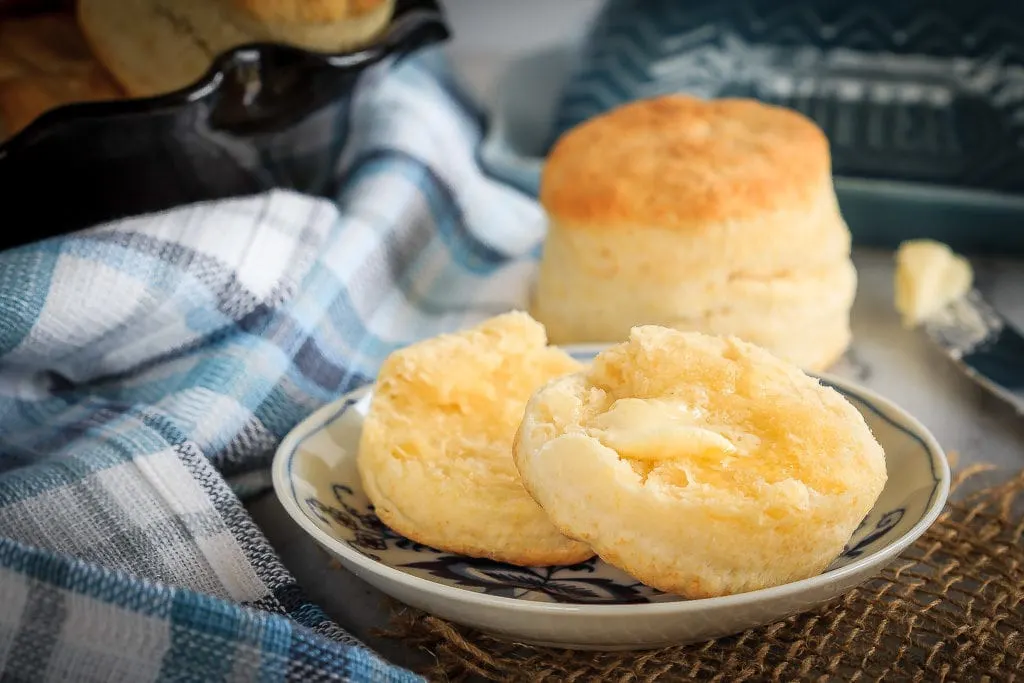 Ah, homemade biscuits. One of my favourite foods in the world.
Especially when it's alongside a hearty bowl of this slow cooker chili. That almost needs to have a warm and flaky, fresh from the oven, homemade biscuit with it! Or soup! Any soup – I love biscuits with my soup.
Evidently I enjoy my comfort food. What can I say? There's just something about buttery, flaky, warm bread – it can't be resisted. Even better when you can have that homemade biscuit taste with the ease of just 4 ingredients and a few minutes of your time.
Because that's literally all these homemade cream biscuits take. Minutes. That's it. No cutting in butter or anything – and you still get those lovely flaky layers that we all love in our biscuits. You will likely have them ready to put in the oven before your oven is even preheated. That's how easy they are.
Using heavy cream as the source of both the fat and the liquid in these biscuits makes them a lot faster to make then your typical buttermilk biscuit recipe. They taste a bit different, and are definitely best the day they are made, but you still have the crisp exterior and soft interior with all the flaky layers. In short, these homemade cream biscuits are amazing, and you should probably make some to have with your dinner tonight.
Only 4 ingredients – flour, baking powder, salt and cream. You very likely already have everything you need to be enjoying a warm biscuit in approximately 15 minutes.
As far as comfort food goes, it doesn't get much better then that!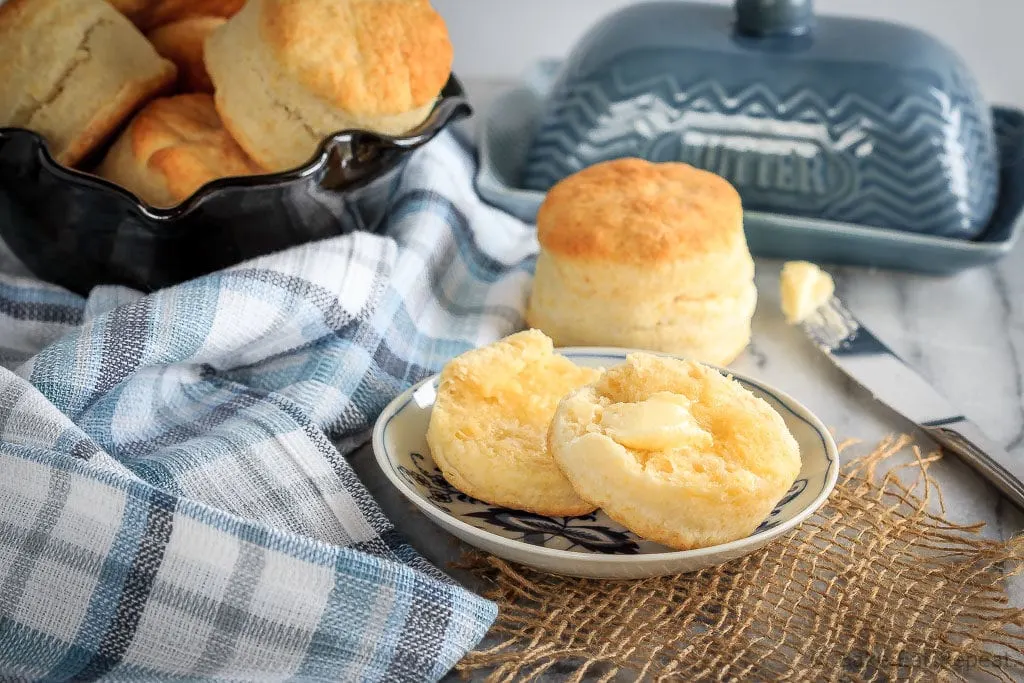 How to make Homemade Cream Biscuits:
These are also fantastic if you replace half (or even all) of the all purpose flour with whole wheat flour – I often make them that way.
When you cut the biscuits out, make sure to press the biscuit cutter (or cookie cutter) straight down – don't twist it as this will seal the edges and the biscuits won't rise as well.
Don't worry about the dough not coming together completely when you're stirring it, it will come together and lose it's shagginess as you fold it before cutting out the biscuits – don't skip the folding step as I have found that you get taller, flakier biscuits with this technique then without it.
Here are some more easy bread recipes for you:
I've also shared this Homemade Cream Biscuits recipe over on Food Fanatic.