Shrimp quesadillas filled with corn, black beans and cheese, and an avocado cilantro lime cream dipping sauce. Quick and easy and everyone loves them!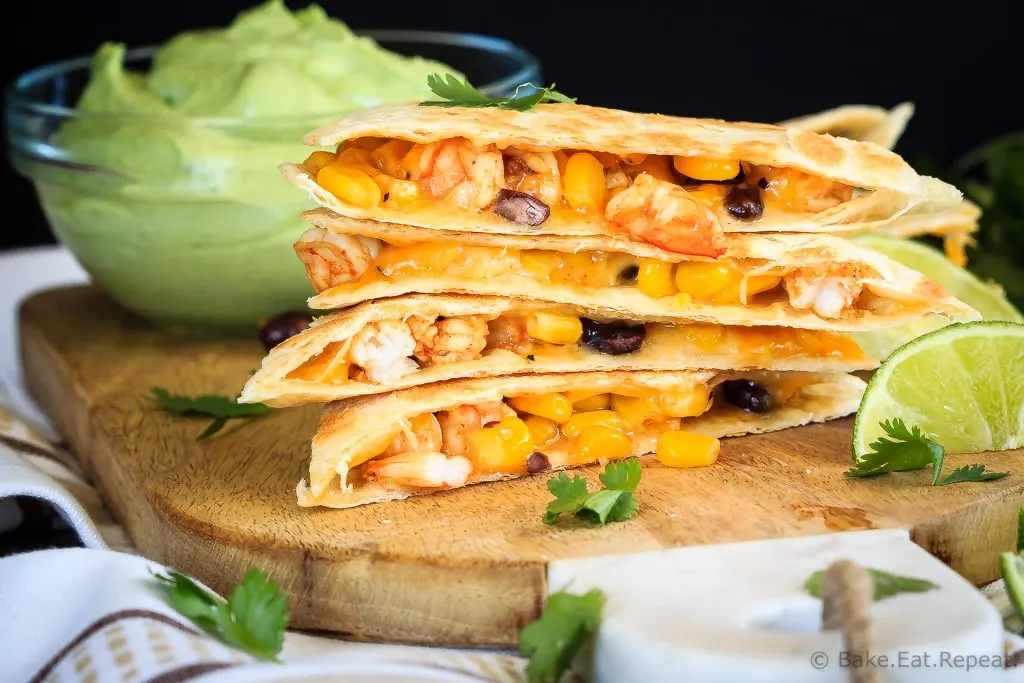 These shrimp quesadillas with corn, black beans, cheese and an avocado cilantro lime cream sauce for dipping are amazing. In fact, one child here was heard to say that they were fancy.
I'm not totally sure that that's true, but hey, I'll take it. Evidently I'm running a fancy restaurant.
He's probably going to be so disappointed the first time he goes to an actual fancy restaurant and discovers that quesadillas are not, in fact, fancy.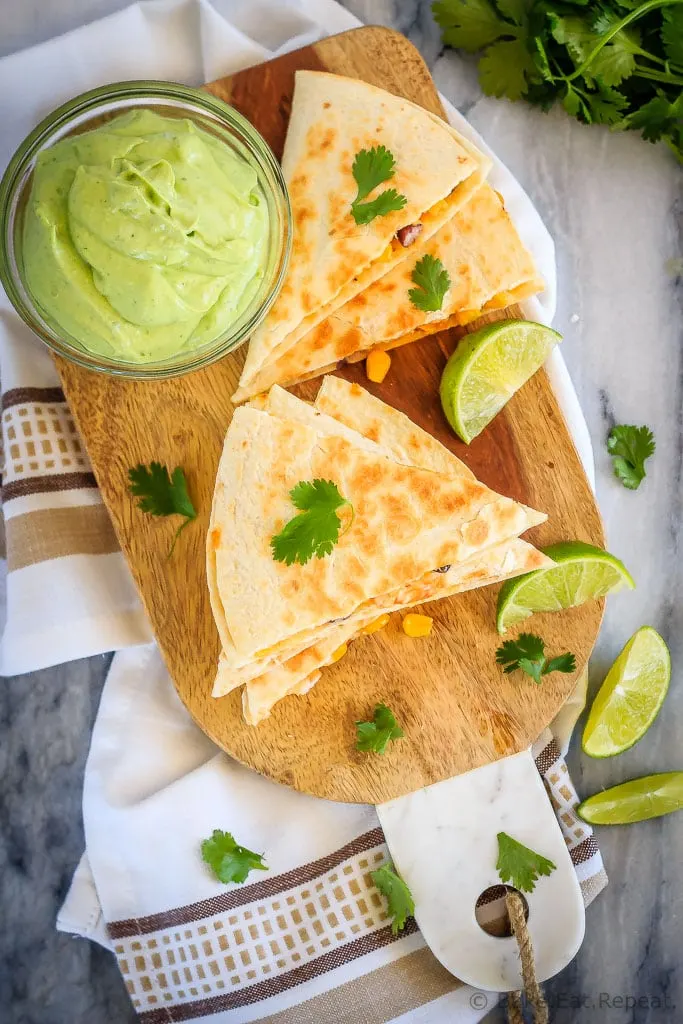 I suppose the fact that there was more then just cheese in them is probably what he meant.
Plain old cheese quesadillas are already a hit with my kids for lunch – so having them filled with shrimp and corn and black beans instead of just cheese was quite exciting.
I'm sort of with him on that one actually. Shrimp quesadillas are pretty fantastic. Especially with this avocado cream sauce to dip them in.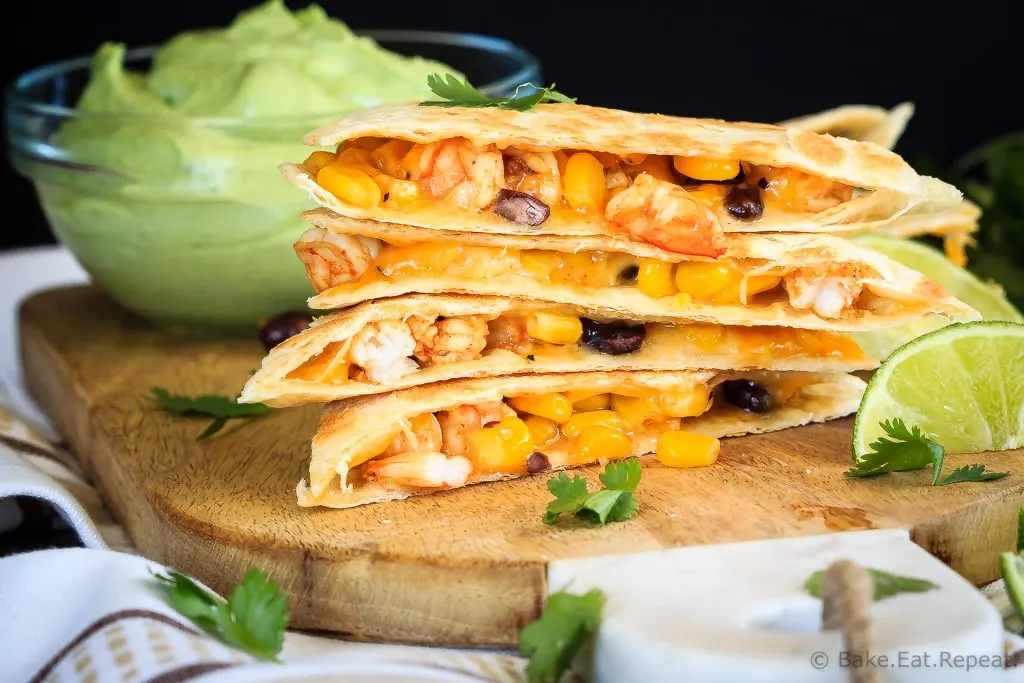 So this made the perfect meal to share with you for 30 Minute Thursday this month. If you're new around here, 30 Minute Thursday is the first Thursday of every month, where myself and some of my blogging friends all share a dinner recipe with you that can be made in 30 minutes or less.
I love these as I'm always on the lookout for quick and easy meals that the whole family will love. So scroll down to below the recipe to find a whole list of other 30 minute meals!
These shrimp quesadillas with avocado cream sauce were perfect. And now you know what to make if you were wanting a "fancy" meal tonight!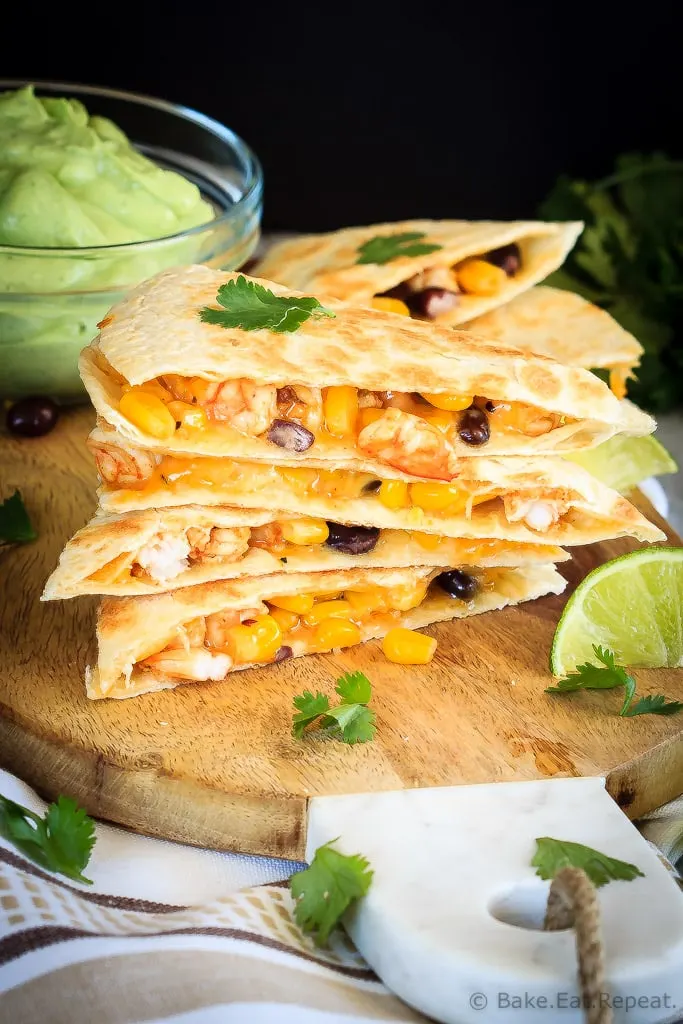 How to make Shrimp Quesadillas with Avocado Cream:
For the avocado cream sauce, you can use either sour cream (regular or low fat) or plain Greek yogurt – both work well.
I rarely use the jalapeño pepper when my kids will be eating this as they really don't like any heat in their food, but if you like a little heat leave it in (it won't be super spicy with the seeds removed).
I use a non-stick skillet for cooking the shrimp – it wipes clean very quickly with a damp paper towel and can then be used to dry fry the quesadillas – any non stick skillet should work well for this.
Here are some more great Mexican meals for you: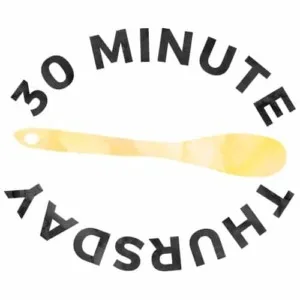 Cheesy Beef Tortellini Skillet by Pumpkin 'N Spice
Lemon Garlic Shrimp and Zucchini Noodles by Kristine's Kitchen
Watermelon and Tomato Gazpacho with Chimichurri Sauce by Floating Kitchen
Grilled Fig, Bacon, and Arugula Flatbread Pizza by Flavor the Moments
Avocado Pesto Quesadillas by She Likes Food
Mexican Quinoa Salad by Life Made Sweeter
Southwestern Grilled Turkey Burgers (Freezer) by Sweet Peas & Saffron
One Pot Pasta Primavera by The Recipe Rebel