These soft and chewy cherry almond bars are quick and easy to make and taste fantastic. The perfect easy dessert that the whole family will love!
These cherry almond bars are so easy to make, they can be in the oven in just 15-20 minutes, and they taste fantastic. It's like a soft almond cookie bar with a swirl of sweet cherry pie filling.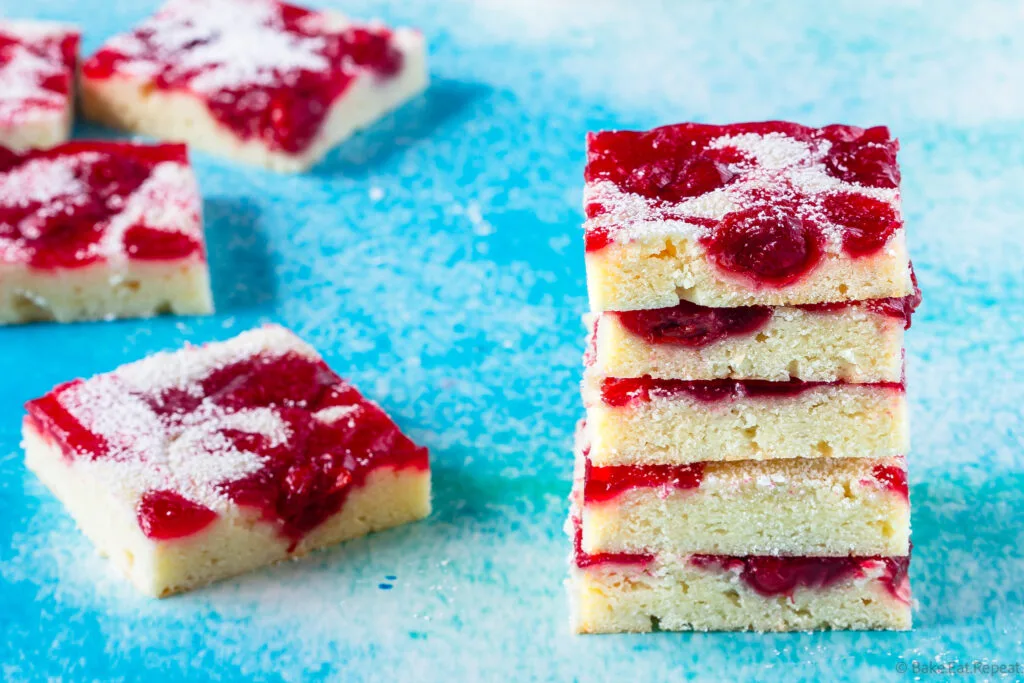 They are so tasty. I think the entire batch of these tasty little bars disappeared in about 2 days. Which is rather impressive when there's only five of us!
Quick and easy to make, and they taste fantastic. These cherry almond bars are a winner!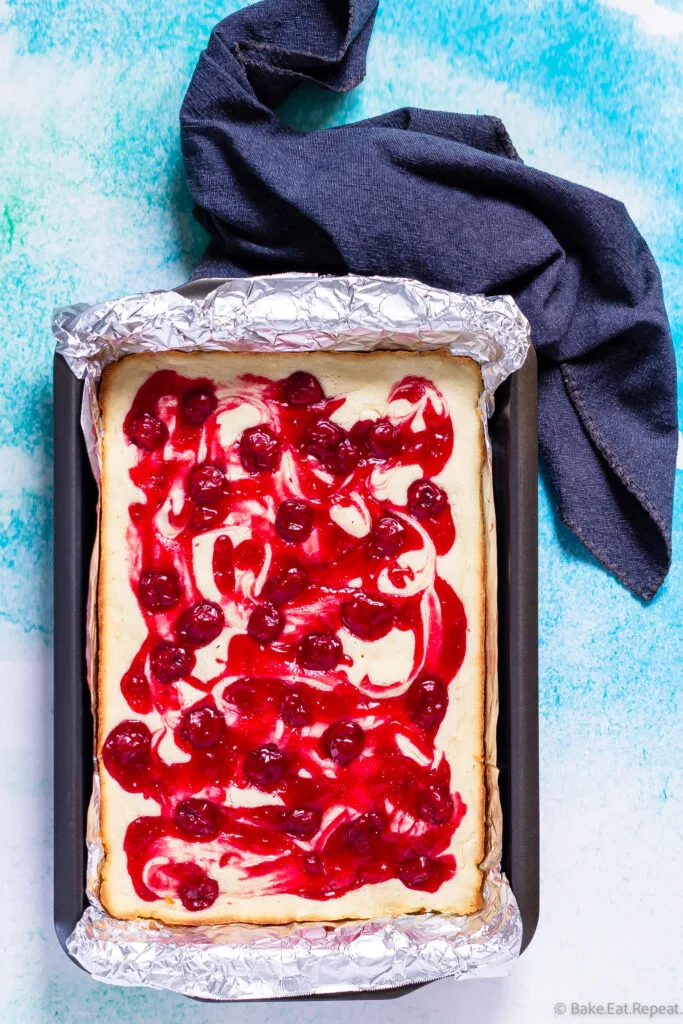 Do cherries and almonds go together?
Cherries and almonds are related to each other. They are in the same family along with a lot of other stone fruit. So they pair really well together in desserts.
These cherry almond bars use almond extract in the soft cookie bar, and are topped with a swirl of cherry pie filling. The two flavours compliment each other perfectly and make for a great tasting dessert bar.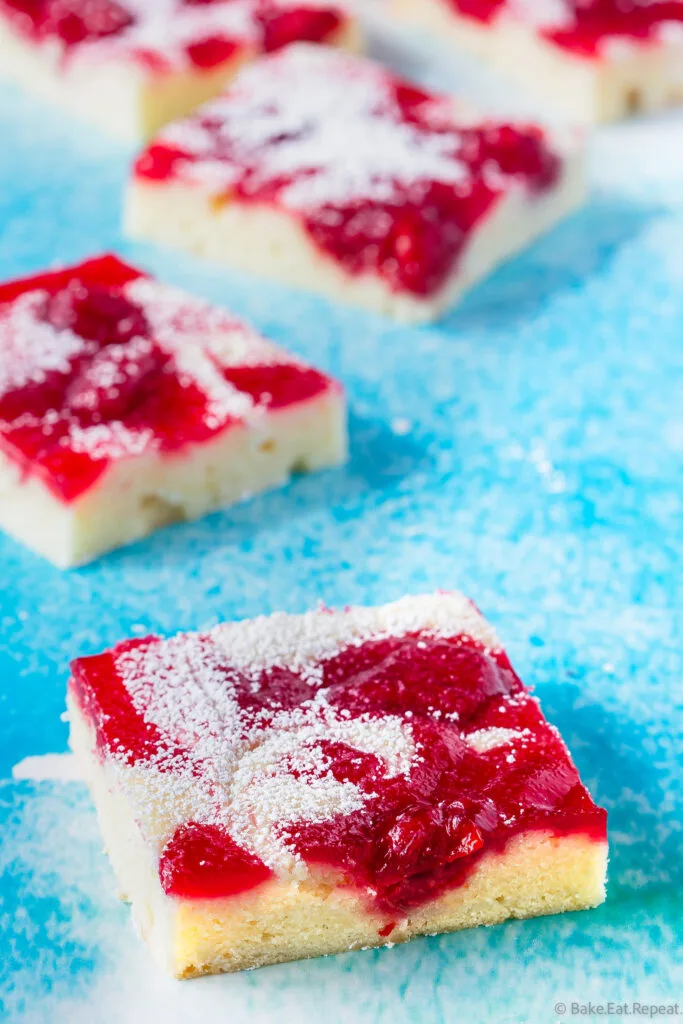 What is cherry pie filling made of?
Cherry pie filling is made with fresh or frozen, sweet or sour cherries, a bit of sugar, and thickened with cornstarch. If I'm using sweet cherries, I also add a bit of fresh lemon juice to the mixture.
It's very easy to make. Simply combine the cherries, sugar, and cornstarch in a saucepan, and cook it over medium heat until the cherries break down a bit and it thickens into a smooth, shiny sauce.
That being said, if you don't feel like making the cherry pie filling from scratch, you can easily replace it with canned cherry pie filling.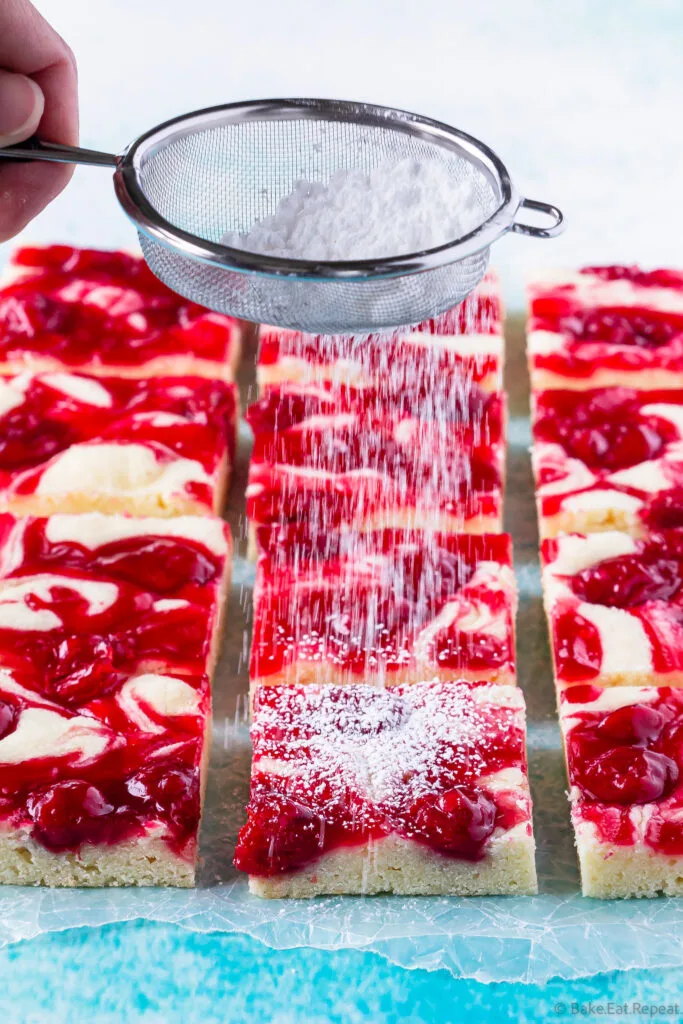 How to make Cherry Almond Bars:
The batter for these bars is extremely thick and sticky, so it will be difficult to spread in the baking pan. Using a silicone spatula sprayed with non-stick cooking spray helps a bit.
I use a butter knife to swirl the cherry pie filling through the batter a little bit, but it's not totally necessary. You can just drizzle the pie filling over top of the batter and call it good if you like.
These bars freeze well for up to 3 months in an airtight container. Or they will keep well in an airtight container at room temperature for 3-5 days.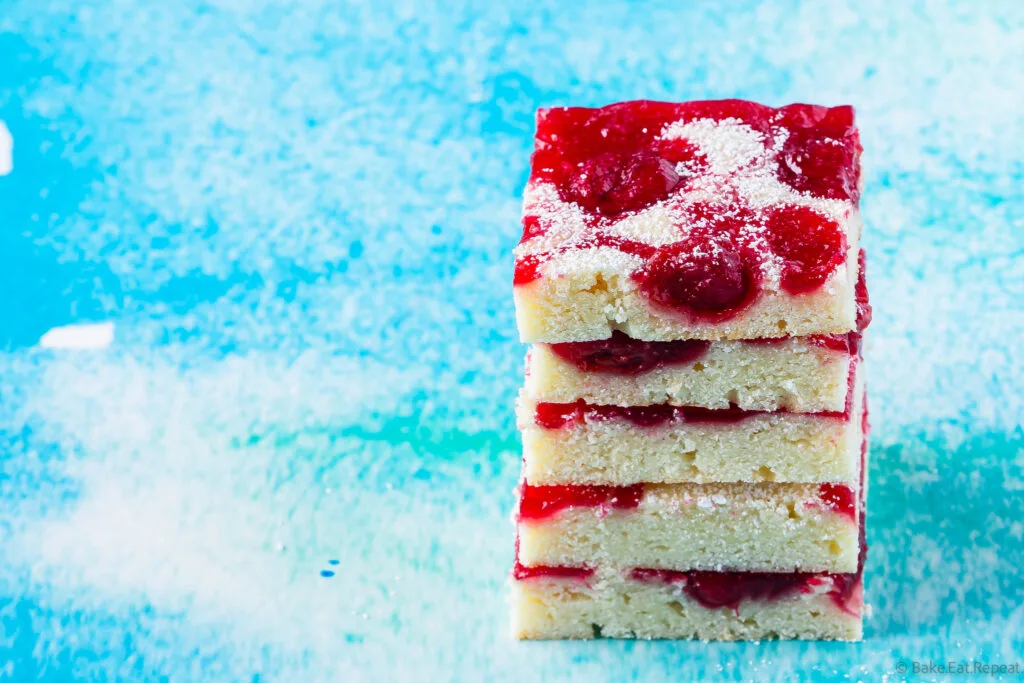 Here are some more great bar recipes for you: