These tasty cheddar chive buttermilk biscuits are so easy to make and are the perfect side dish for dinner tonight! Easy and delicious!
These cheddar chive buttermilk biscuits are super quick and easy to make, and they taste fantastic. Soft, buttery drop biscuits filled with cheddar cheese and chopped chives, they are the perfect side dish to have with dinner.
Plus they only take about 10 minutes to whip up, and 12 minutes to bake. If you need a side for dinner tonight and don't know what to make, these cheddar chive buttermilk biscuits will only take minutes to make.
And they don't require you to roll out the dough and cut it into biscuits, simply stir the dough together and drop it onto a baking sheet. They're so easy and delicious, you will want to make them again and again.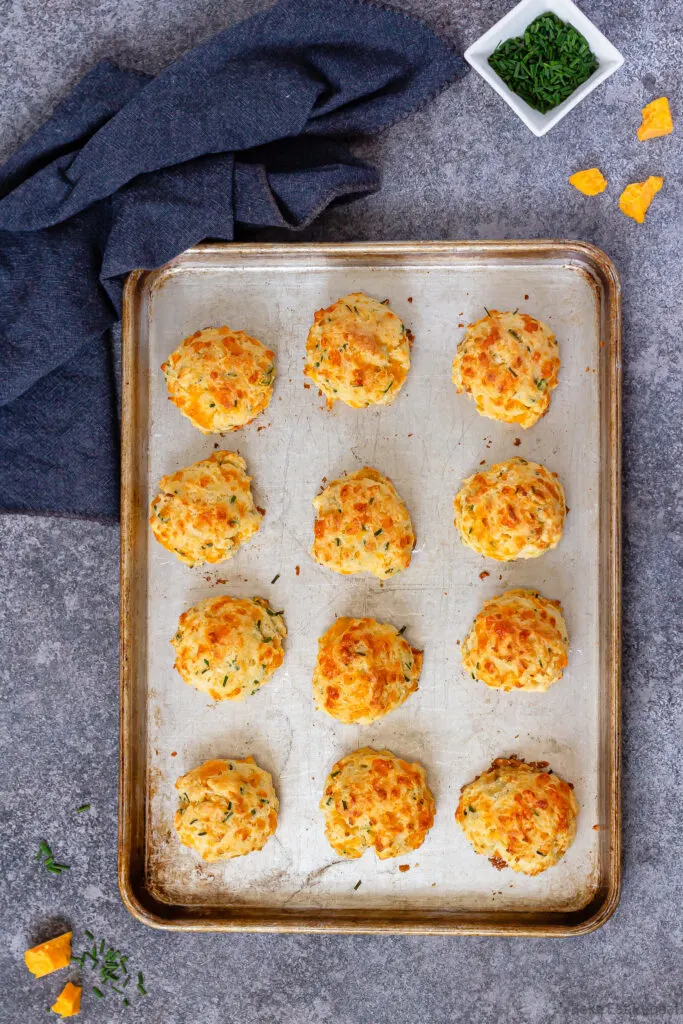 Is it better to use milk or buttermilk in biscuits?
Buttermilk is better in biscuits than milk as it adds a nice tang to the flavour of the biscuits, and it also gives a better rise.
If you don't have buttermilk, you can use milk, but mix it with vinegar to make a better substitute for buttermilk. Use one tablespoon of vinegar (or lemon juice) and then add enough milk to make one cup of buttermilk.
If you can use real buttermilk, it is better in these biscuits then the substitute. But milk with vinegar will be a decent substitute in a pinch.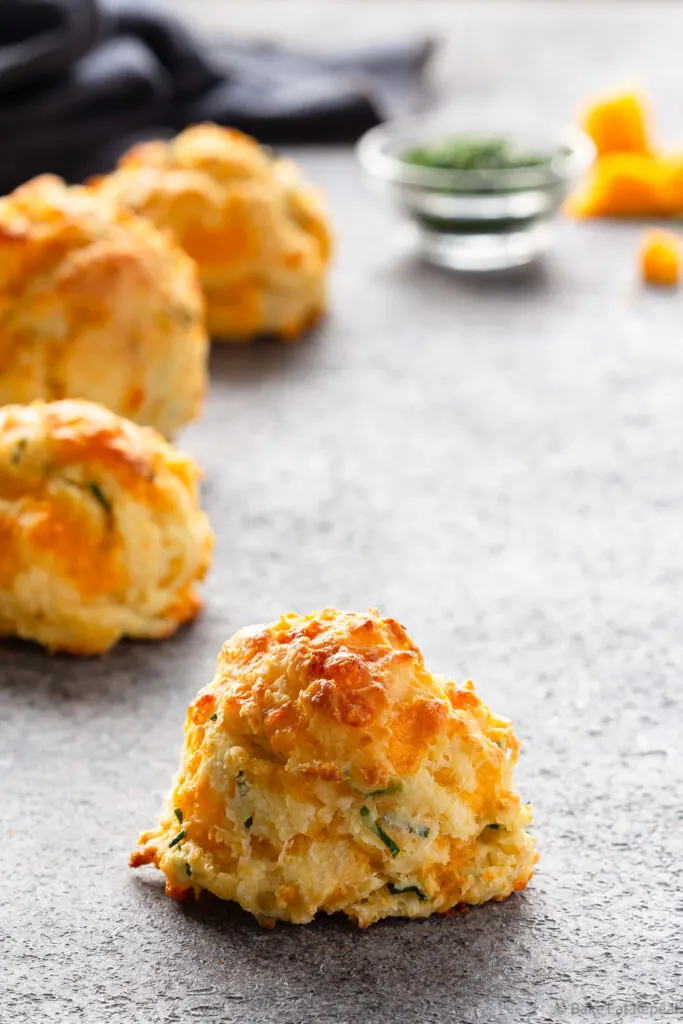 What are the most important steps when making biscuits?
The most important things when making these biscuits is to handle the dough as little as possible, and use very cold buttermilk.
For these cheddar chive buttermilk biscuits, you don't need to roll out the dough and cut the biscuits out, so handling the dough as little as possible is quite easy. Just make sure to stir only until the flour is hydrated. Don't over mix the dough.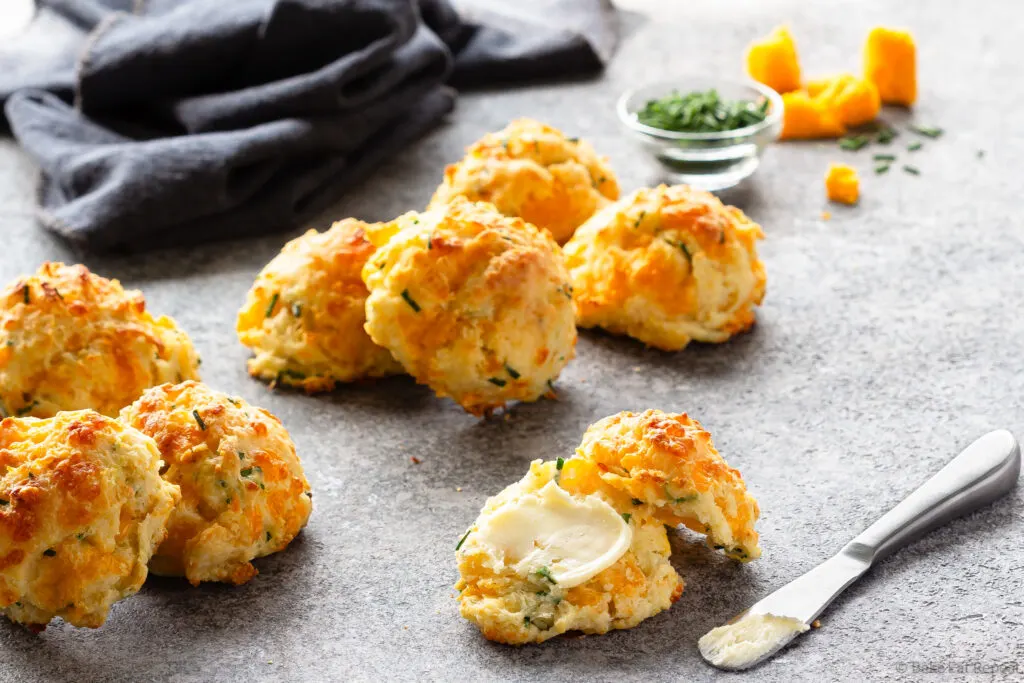 Usually you will want to use very cold butter for biscuits, so that when they hit the oven the cold butter melts and forms flaky pockets in the biscuits. For these drop biscuits though, melted butter is used. So you want to make sure the buttermilk is very cold.
This ensures that when you stir the melted butter into the cold buttermilk, it solidifies into small clumps and then you get the same effect when the biscuits go into the oven, but with a quicker recipe procedure.
How to make Cheddar Chive Buttermilk Biscuits:
Make sure your buttermilk is very cold so that the melted butter solidifies into small clumps when stirred into it. This is what gives the biscuits their soft, flaky texture when they bake.
I like to use an ice cream scoop, sprayed with non-stick cooking spray, to portion out the biscuits and drop them onto the baking sheet.
These biscuits take 12-14 minutes to bake, but start with 12 as they bake fast in the high oven temperature and if you over bake them the bottoms will be quite crispy.
We prefer sharp cheddar cheese in these as it gives the most cheddar flavour, but you could use a different type of cheese if you prefer.
Here are some more great bread and biscuit recipes for you: