This air fryer apple crisp is so quick and easy to make. Individual apple crisps with sweet, tender apples covered in a crisp oat topping – the perfect dessert that everyone will love!
Apple crisp is one of my family's favourite desserts. It's fast, it's easy to make, and it tastes delicious. What's not to love?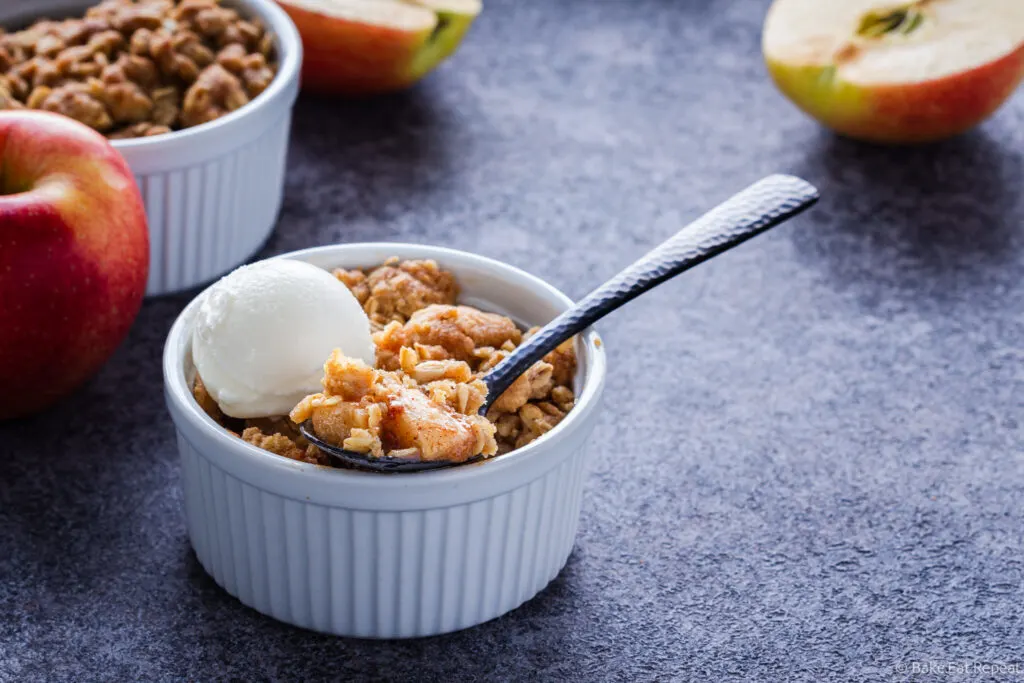 This air fryer apple crisp is no exception.
It is so quick and easy to make, and it makes individual servings which is nice. You don't always want a bunch of leftovers, so individual portions prevents that.
Sweet, tender apples, topped with a crunchy oat topping is the perfect dessert. Although it might be a little dangerous to have an individual dessert option this easy to make!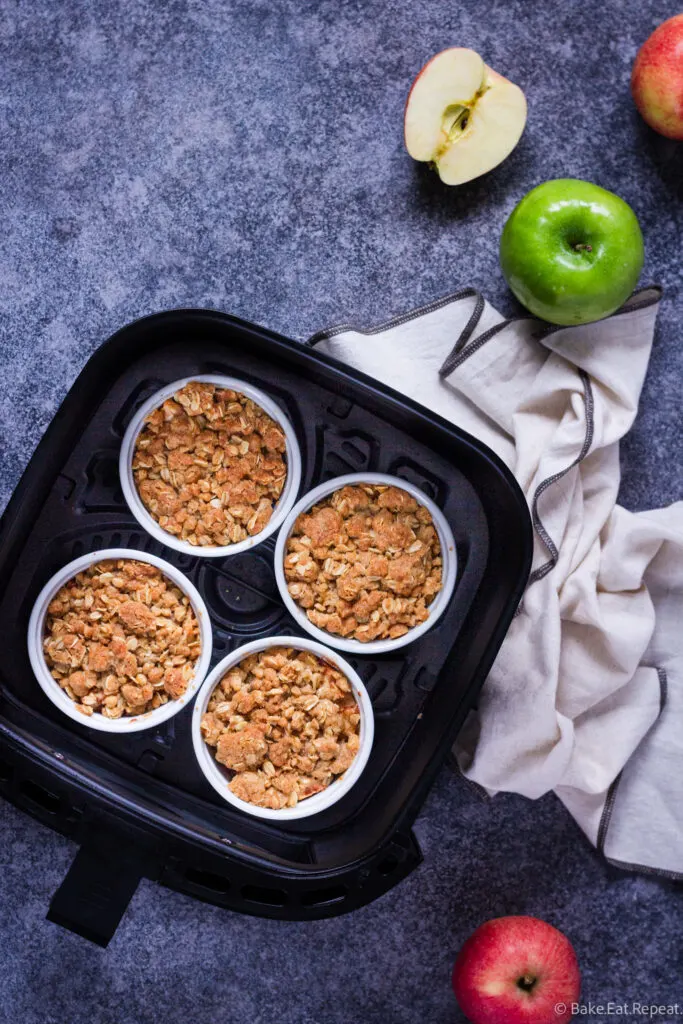 How do you know when air fryer apple crisp is done?
Air fryer apple crisp is cooked in a two step process. There is one cook time for the apples, and another once you add the topping. This is so that the crumble doesn't get over-baked.
For the apples, you want to make sure to cook long enough that the apples are nice and tender. If they aren't quite tender, cook for a few more minutes until they are.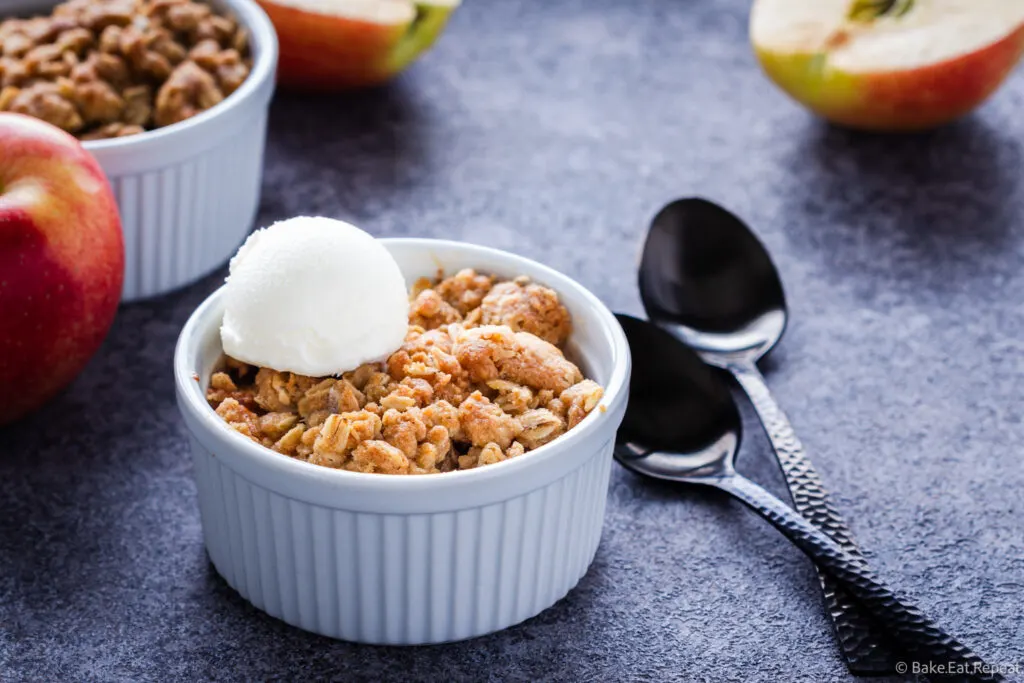 Once you add the crumble topping, you want to continue cooking until the topping is golden brown and crisp. You should also see the apple filling bubbling up a bit around the edges.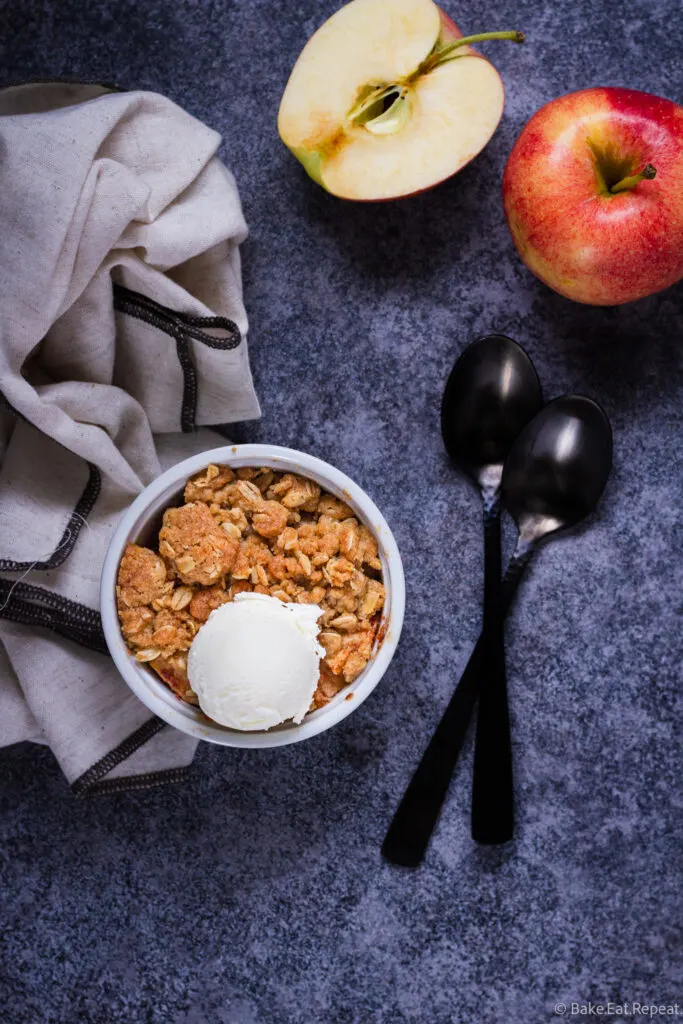 What is the ideal apple to make apple crisp?
The best apples for baked apple desserts are apples like Jonagold, Fuji, Granny Smith, Macintosh, Gala, or Honeycrisp. These types of apple hold their shape well when cooked, so they work well for apple desserts.
I like to use a combination of a couple different kinds of apples if I can. But if all I have on hand are Gala, the apple crisp will still be delicious!
I like to use a combination of Gala or Honeycrisp and Granny Smith in my apple crisp or apple pie, but any combination of the above apples will work well, so use your preference.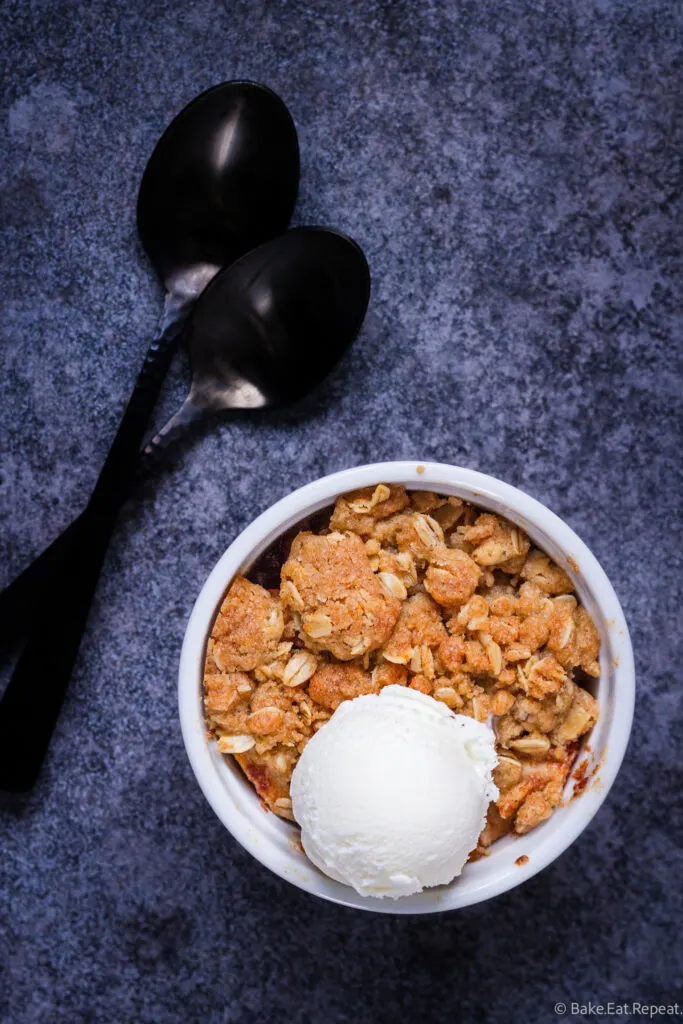 Why is my apple crisp topping soggy?
If not served the same day it's baked, the topping on apple crisp will go a bit soggy. As these air fryer apple crisps are individual servings, you likely won't be saving any.
However, if you do end up having one left over, you can still cover it overnight. The topping will get mushy as it will absorb some of the moisture from the apples.
You can easily fix this by reheating it in the oven at 350F for 8-10 minutes, or in the air fryer at 350F for 3-4 minutes.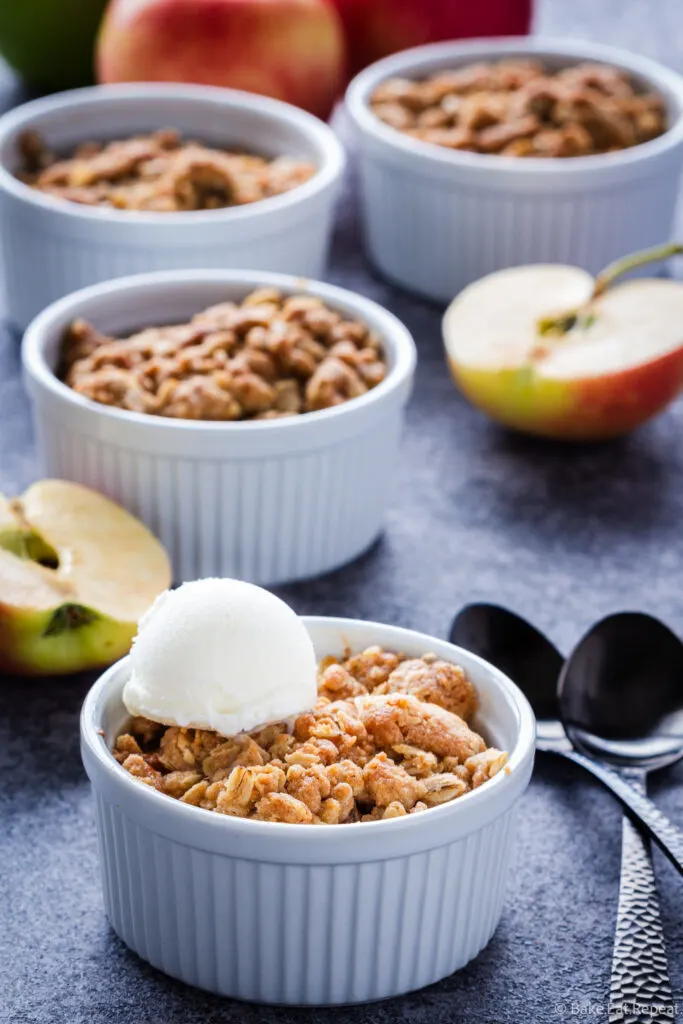 How to make Air Fryer Apple Crisp:
You can make four individual apple crisps at once, or just one apple crisp. The recipe for making just one apple crisp is below the first recipe.
Every air fryer cooks a bit differently, so your cook times may be a bit different than mine. Start with the lower time listed and add more time if needed.
Make sure to preheat your air fryer before cooking for the best results.
I used 6 ounce ramekins for this recipe. If you use smaller ones you may have to divide the ingredients into 5 or 6 ramekins instead, and cook in batches.
These individual apple crisps are fantastic served warm with a scoop of vanilla ice cream.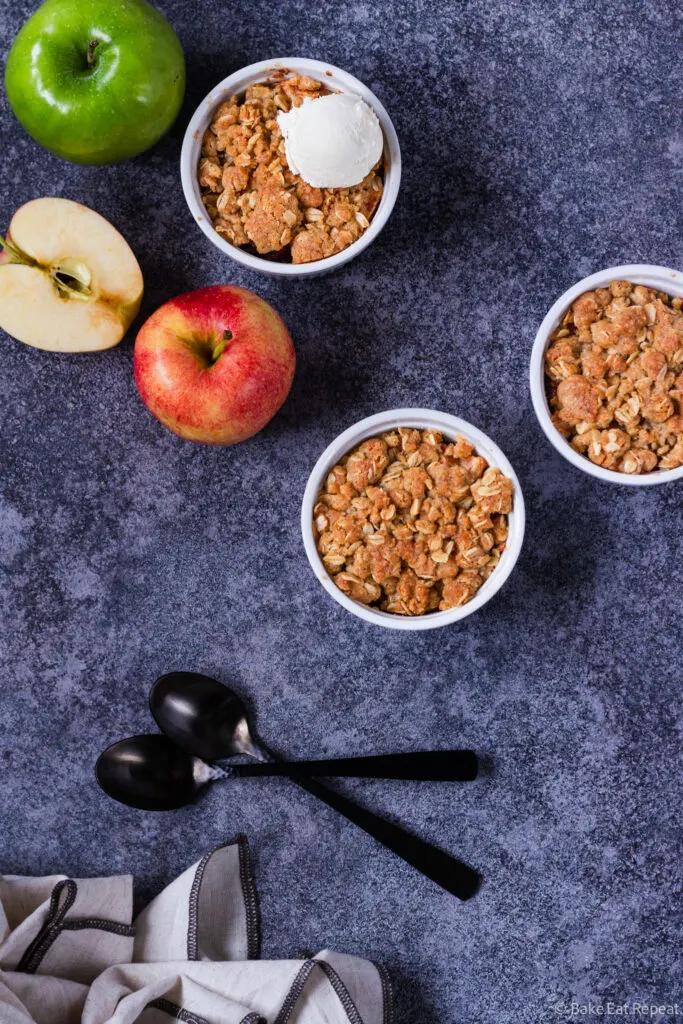 Here are some more great apple desserts for you: