These sweet and chewy blueberry lemon blondies with a sweet lemon glaze make the perfect summer dessert that everyone will love!
These chewy blueberry lemon blondies with a sweet lemon glaze are super easy to make and taste fantastic!
This recipe is adapted from my Raspberry Lemon Blondies recipe, and while I love that recipe and get rave reviews from anyone that tries them, this one might be better.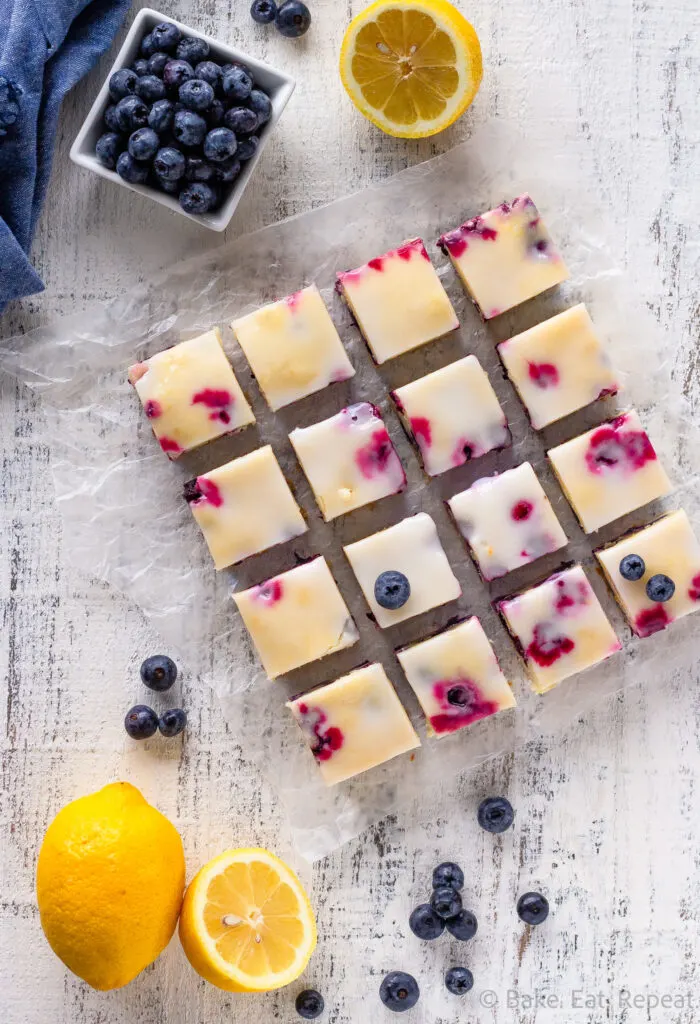 It's a pretty simple change, the only real difference is using blueberries instead of raspberries, so this isn't exactly a new recipe. But they were just so delicious that I couldn't resist sharing this version as well.
And as much as we loved these lemon blondies with raspberries, we loved them even more with blueberries.
They were such a great way to enjoy some of those amazing summer blueberries, that I may just need to make another batch as soon as these ones are gone!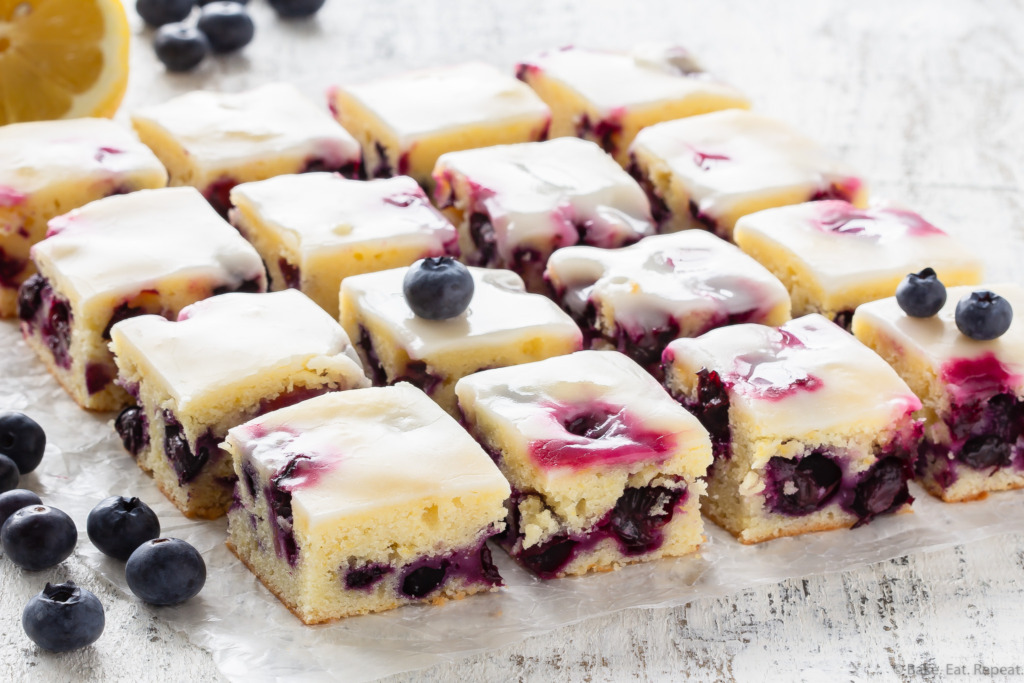 How do you know when a blondie is done?
Blondies are done baking when the middle looks set and a toothpick inserted in the centre of the bars comes out with a few moist crumbs on it. You don't want to bake them until the toothpick comes out completely dry as the bars will likely be a bit overdone then.
They keep their chewy texture if you bake just until they are starting to brown a bit on the edges, and a toothpick in the centre comes out with a few crumbs on it.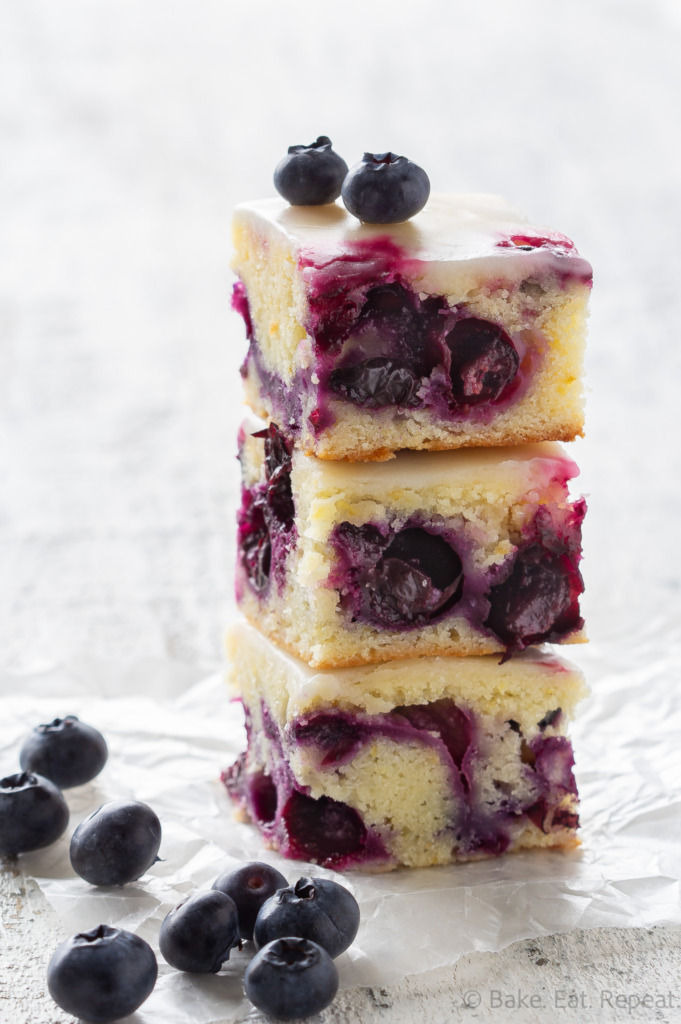 What's the difference between blondies and brownies?
Both blondies and brownies are bars with a dense, chewy texture, but blondies do not have cocoa powder in them.
These blueberry lemon blondies get their flavour from vanilla extract, lemon juice, and lemon zest instead of chocolate and cocoa.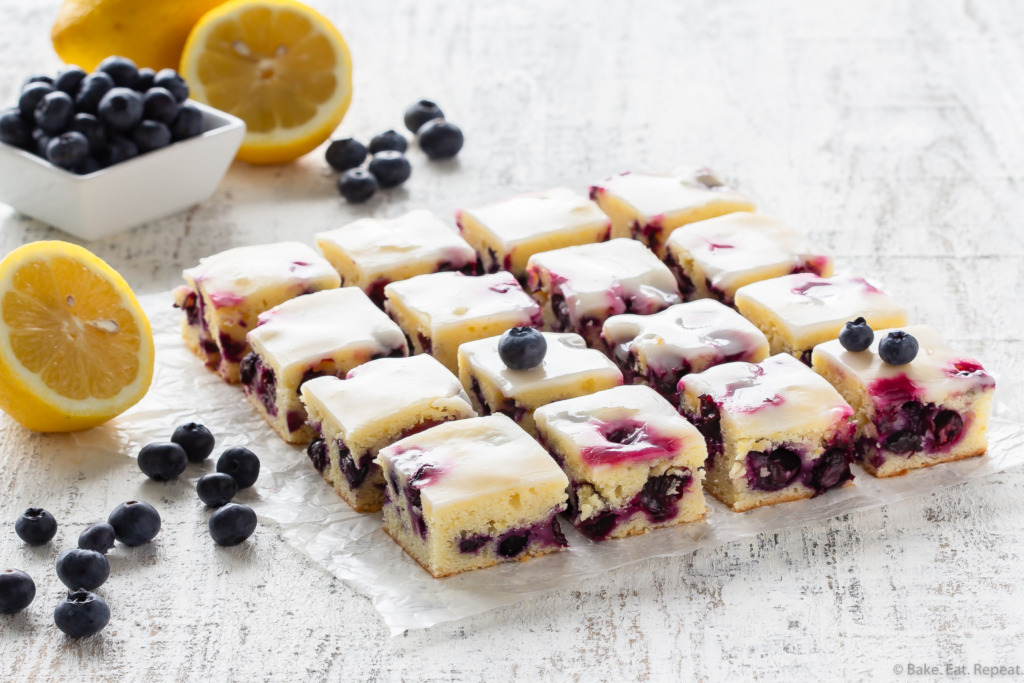 Do you store blondies in the fridge?
You don't have to store blondies in the fridge. You can keep them at room temperature, tightly covered, for up to 3 days.
We do prefer these blueberry lemon blondies cold though. They will keep for 5-7 days, tightly covered, in the fridge. You can also freeze them for up to 3 months.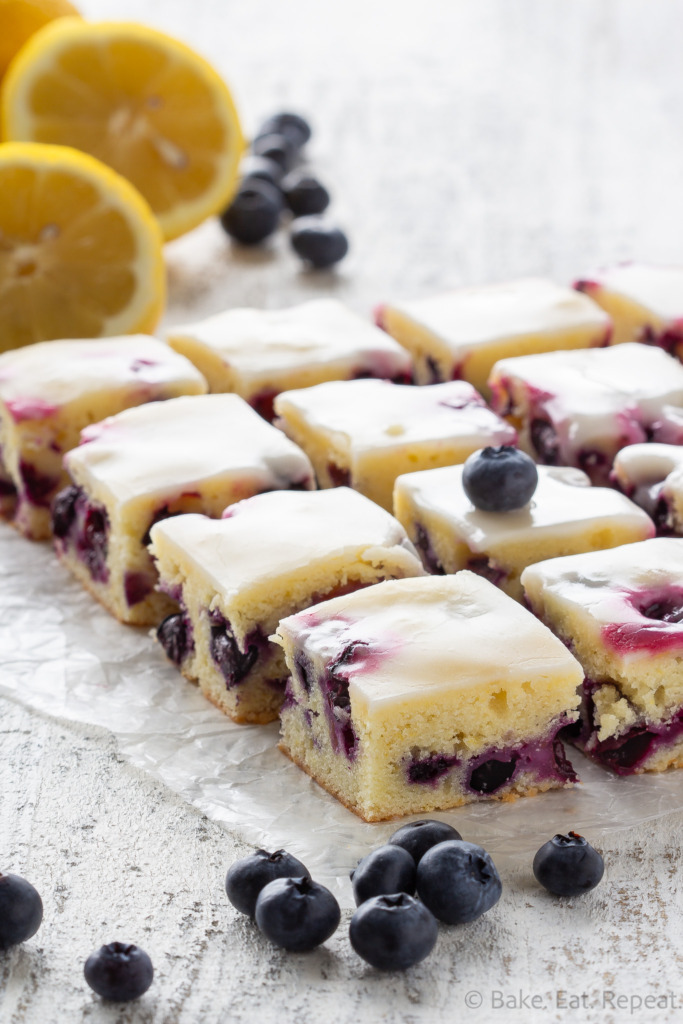 How to make Blueberry Lemon Blondies:
You can use frozen blueberries for these bars, but they won't look as pretty as the colour from the berries will bleed into the blondie batter. If you use frozen berries, don't thaw them first. Stir as minimally as possible when you fold them into the batter.
Tossing the blueberries with a teaspoon of flour before folding them into the blondie batter will help to keep them from sinking to the bottom of the bars while baking.
No need for any fancy equipment to make these blondies, all you need is a bowl and a whisk!
Here are some more great lemon desserts for you: