This 30 minute, one pot lemon thyme chicken and rice is an easy and healthy weeknight meal the whole family will love!
This one pot lemon thyme chicken and rice is fantastic. It's full of flavour from the lemon and thyme, and is so quick and easy to make.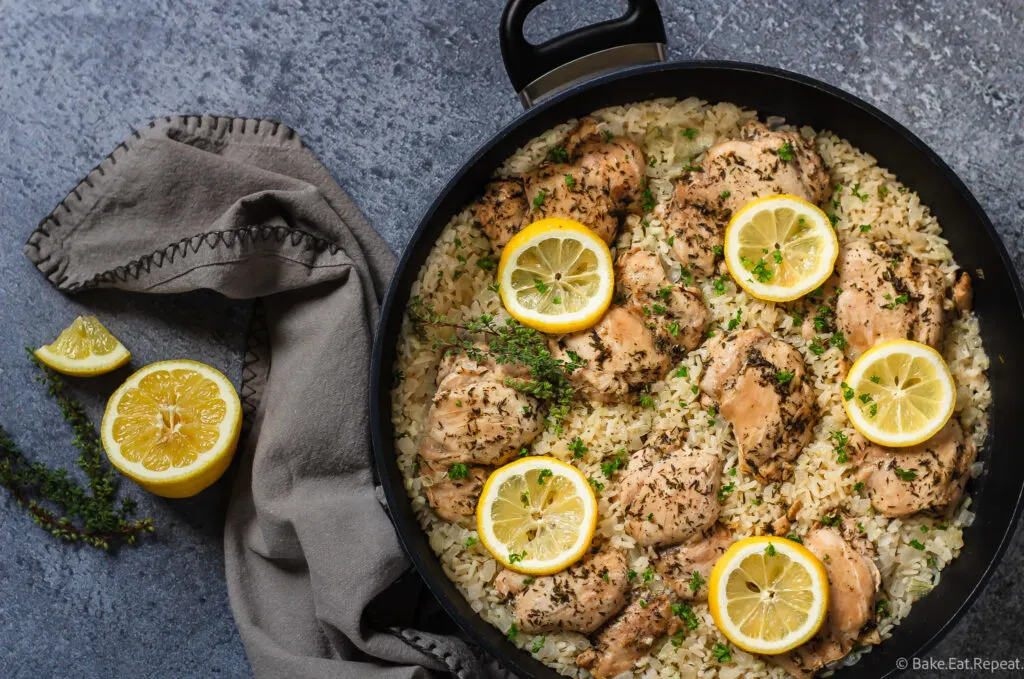 It takes only 10 minutes of hands on cooking, and then 20 minutes of just letting it simmer. Just enough time to make a salad or other vegetable side dish to enjoy with this one pot chicken and rice meal.
We often just have a simple steamed vegetable, but if you want something a little more interesting, this Asian Broccoli Stir Fry would go well with it I think.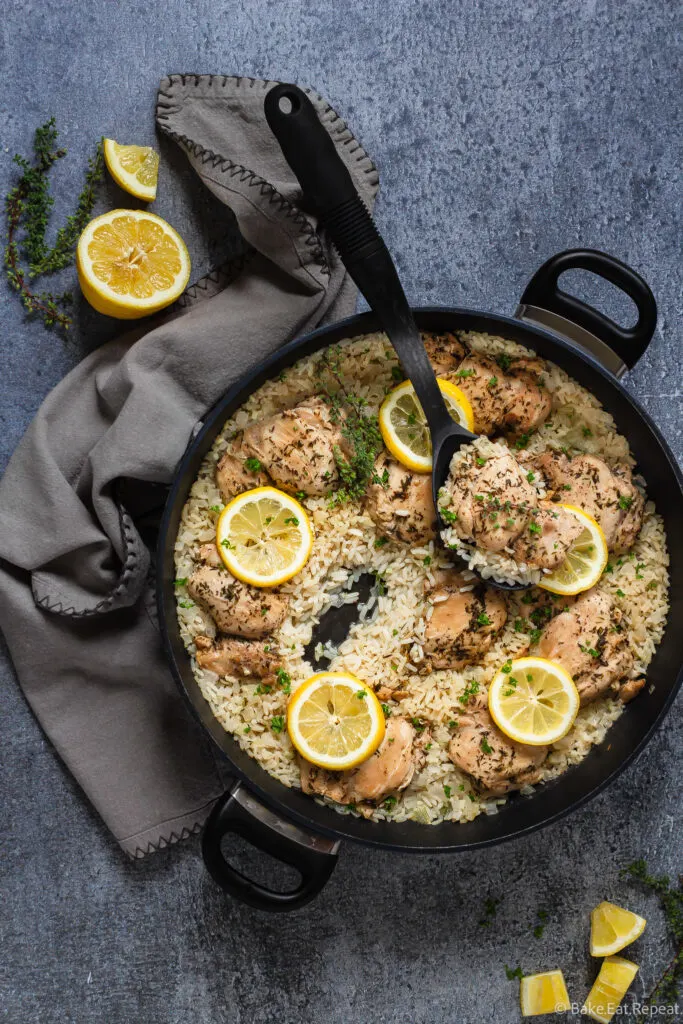 A 30 minute meal made all in one pot is always a winner around here.
With school starting up again and those busy nights taking over our schedule, I am looking for quick and easy meals more often than not. I'm sure I'm not the only one!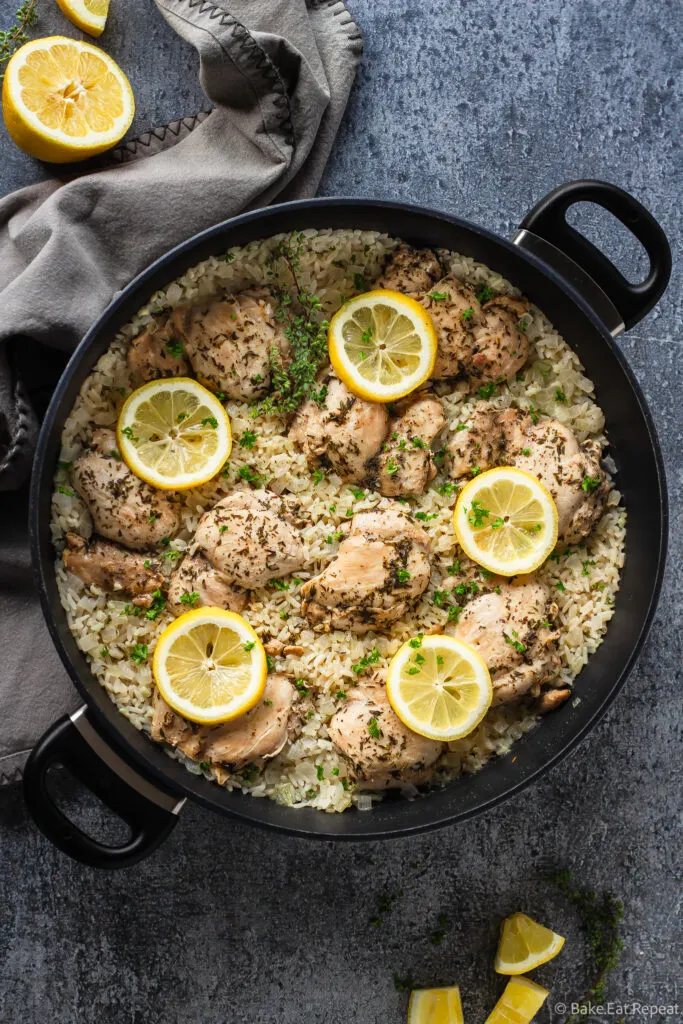 Can you cook rice in the same pan after chicken?
The beauty of this one pot chicken and rice recipe is that it's all made in the same pan. You don't need to cook the rice separately from the chicken.
I like to brown the chicken first before adding the rice, as there is more flavour that way. It also ensures that the chicken is cooked through when the rice is ready.
You can definitely cook it all together in the same pan though.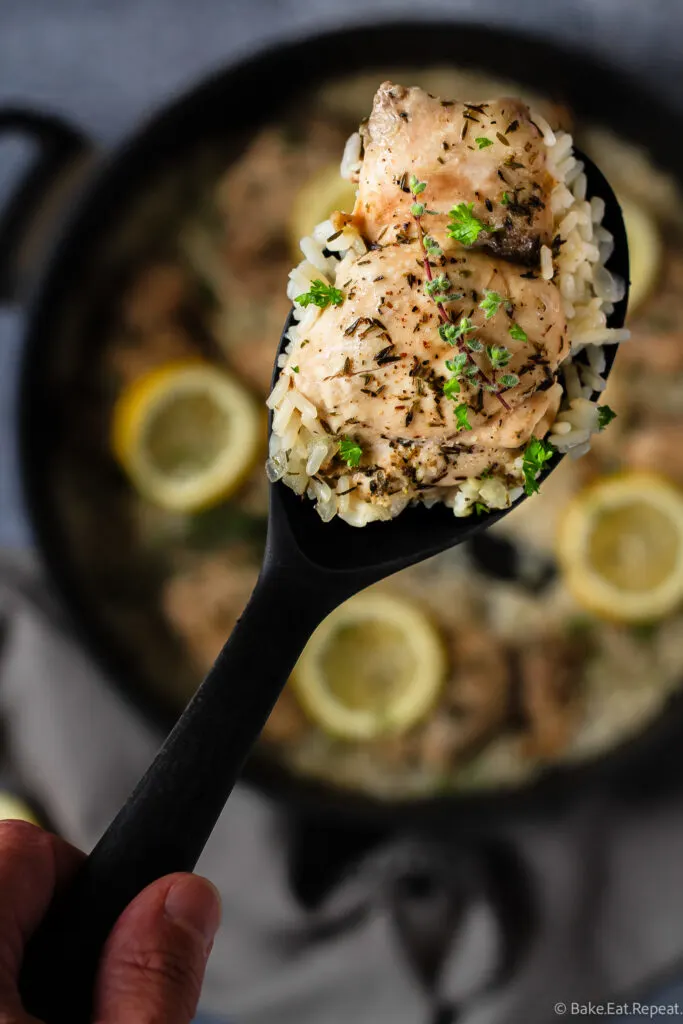 I use long grain white rice for this recipe. I think that you could substitute with a different type of rice with no problem, but make sure to adjust your chicken broth accordingly.
For the rice I use, it needs 2 cups of liquid to 1 cup of rice. If the instructions on your package of rice use a different ratio, you should adjust the amount of chicken broth you use to match.
The cook time may also change a bit if you're using a different type of rice, just continue simmering until your rice is tender and most of the liquid has been absorbed.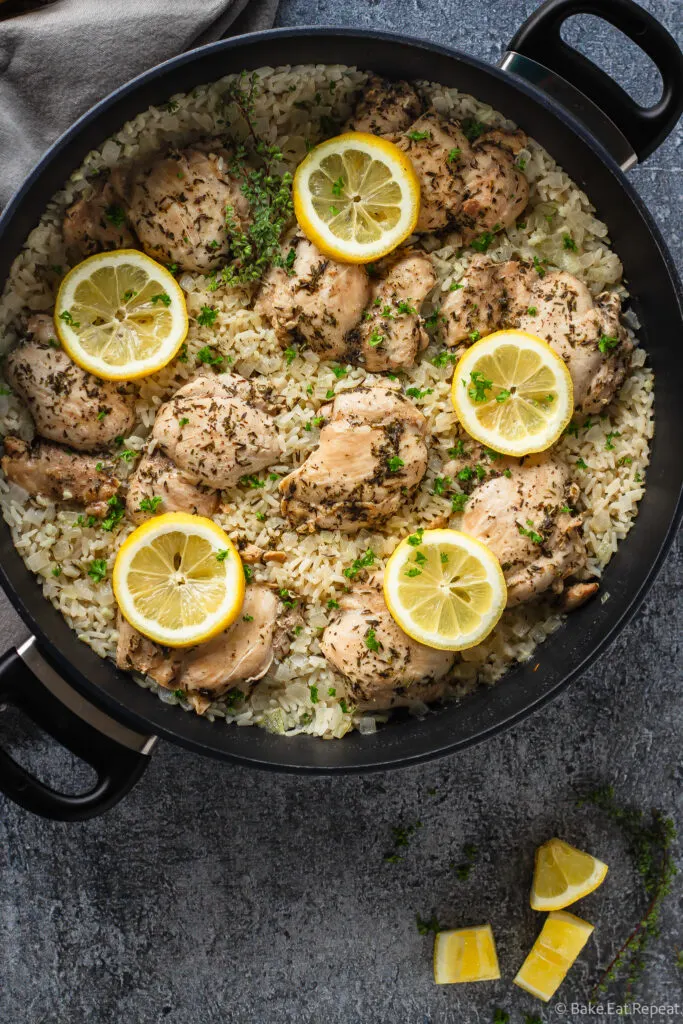 Can I use water instead of chicken broth for chicken and rice?
If you prefer to use water instead of chicken broth, that's totally fine. There will be less flavour in the dish though.
Using chicken broth to cook the rice adds a lot of flavour, but if you don't have any, or prefer to use water, the recipe will still turn out just fine.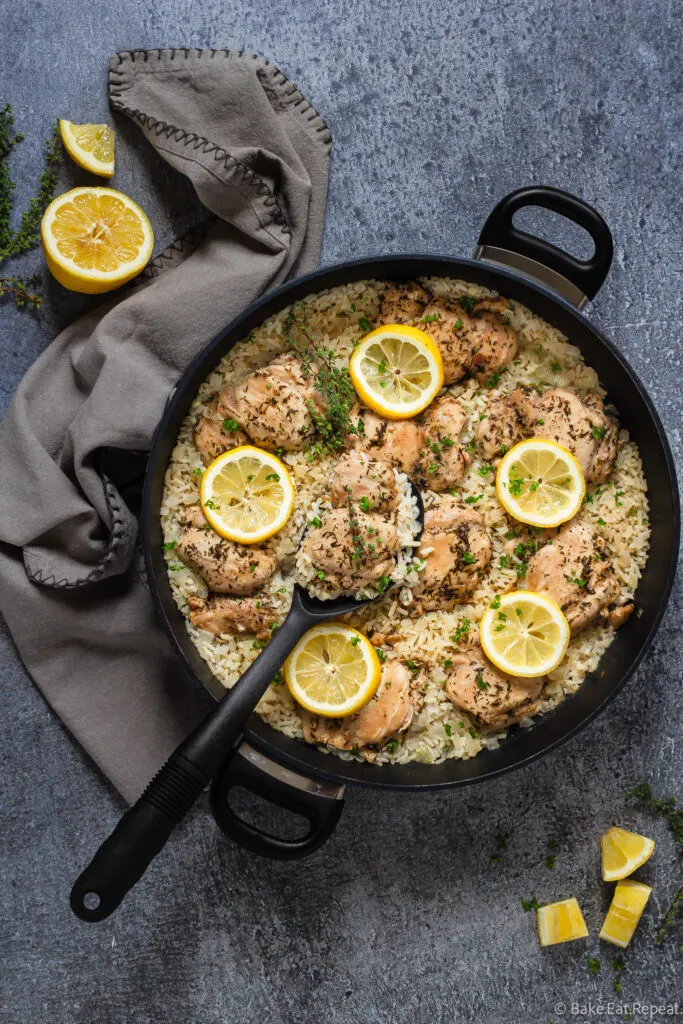 How to make One Pot Lemon Thyme Chicken and Rice
I typically use dried thyme in this recipe, but if you prefer to use fresh, substitute with 3 tablespoons of chopped, fresh thyme.
Use fresh lemon juice if you can instead of bottled. The flavour is much better with fresh lemon juice.
Leftovers can be reheated and are very good. I do recommend discarding the lemon slices before storing the leftovers so the lemon flavour isn't too strong.
Steamed green peas go very well with this dish. You can even stir in some frozen green peas in the last couple minutes of cook time to make it completely a one dish meal.
Here are some more great one pot meals for you: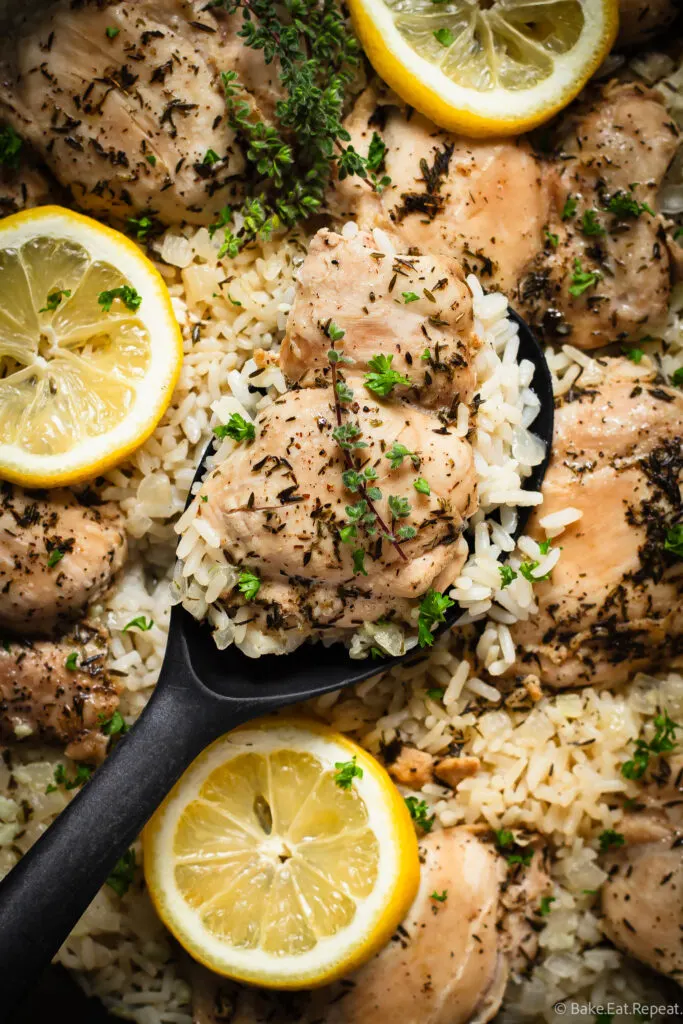 Here are some more great 30 meals from around the web: