13 leftover turkey recipes to use up that leftover turkey after the big meal. Great recipes to make turkey leftovers into more great meals!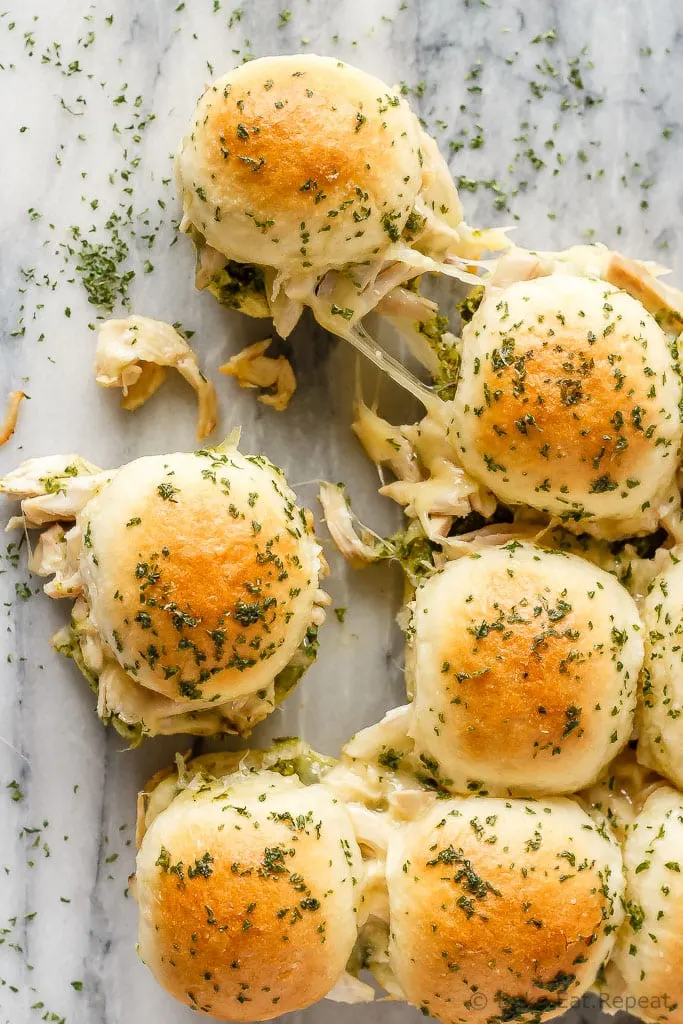 The big turkey dinner is one of my favourite meals. And I know I'm not alone there. It's probably just because we don't have that giant meal very often, only a couple times a year usually, which makes it such a favourite.
But does everyone get just as excited for the turkey leftovers?
I have to admit that I do.
Now maybe it's because I'm the cook at my house, but I'm perfectly happy just have turkey sandwiches and reheated turkey dinner until all the turkey leftovers are gone. The rest of my family doesn't get quite as excited for this plan as I do though.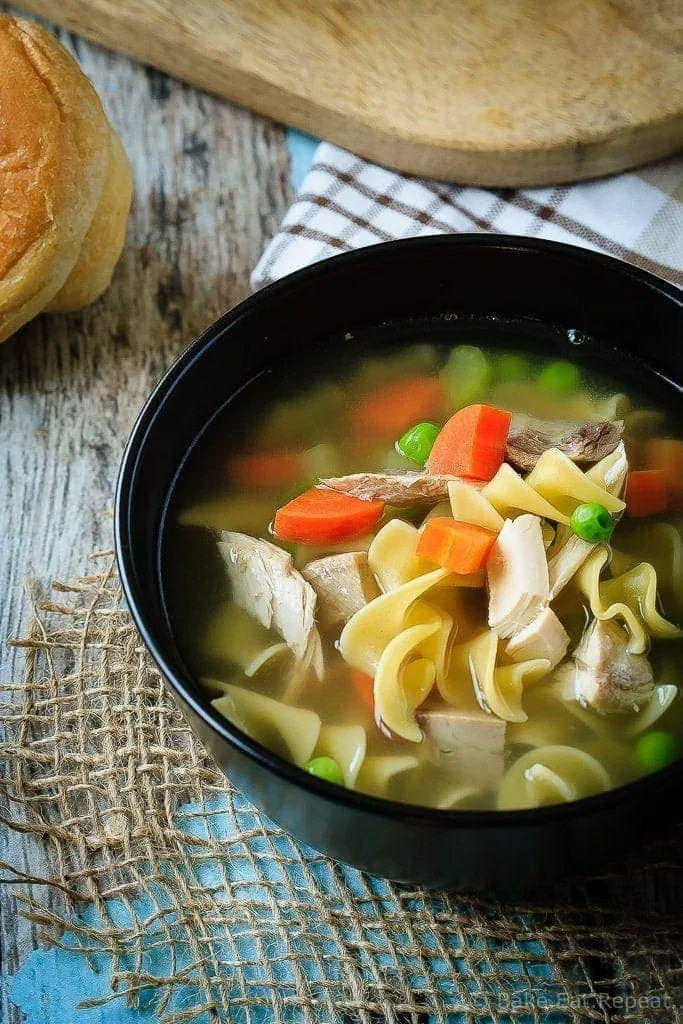 They like the leftover meal once, sandwiches once, and then they're kind of done with the turkey.
Which is unfortunate, because there's definitely still a lot of turkey left at that point. I may have a problem with always buying the biggest turkey I can find. What can I say? It's no more effort to cook a big turkey so why not?
But, since no one is happy eating sandwiches for at least a week, I've had to start coming up with "new" meals to use the turkey leftovers in. This way my job is easier – cooking is so fast when your meat is already cooked and ready to use – and everyone in the house is happy because it's not a "leftover" meal again.
Since I know everyone else is looking for ways to use up that turkey too, I've rounded up 13 of our favourite leftover turkey recipes for you.
Most of these leftover turkey recipes are written for chicken – simply replace the chicken with cooked, chopped turkey and you're good to go. If the recipe calls for cooking the chicken, you can obviously skip that step. A couple of these call for ground chicken or turkey – skip the cooking step and use chopped, cooked turkey instead – it will turn out great this way as well.