Tender cheese tortellini in a creamy white sauce, this one pot turkey mushroom tortellini is a family favourite – plus it's ready in 30 minutes!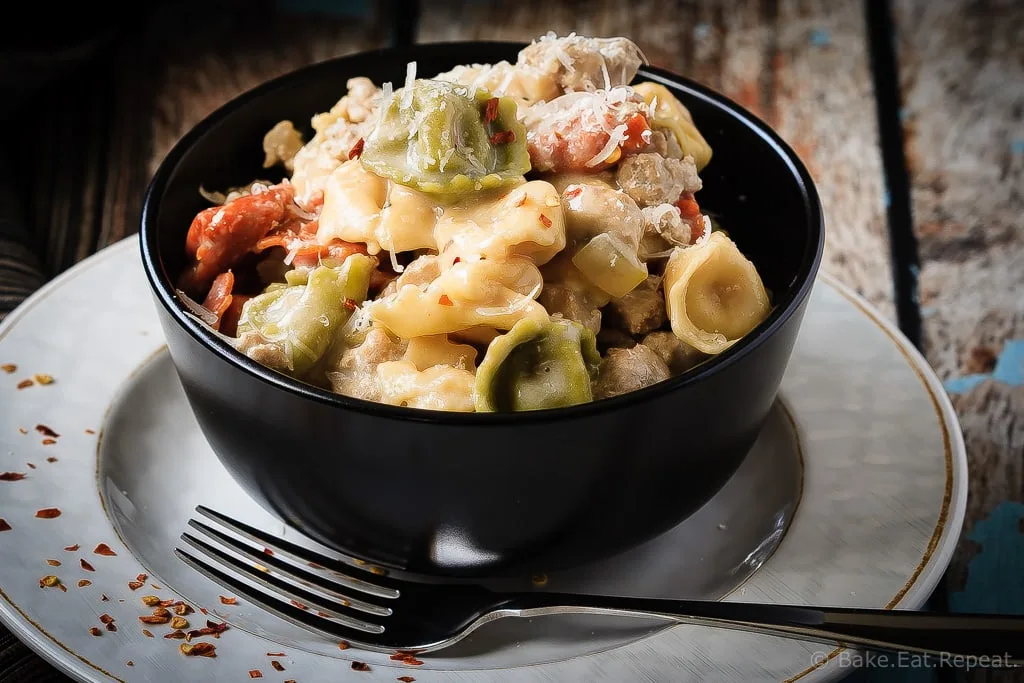 It's comfort food time here today. Pasta in a creamy sauce with mushrooms involved. That's my definition of comfort food.
And this one pot turkey mushroom tortellini is on the table in 30 minutes which makes it even better. Anytime I can make a meal that everyone in the family loves, and only takes 30 minutes to make, it's a winner. Even the kids wanted to take the leftovers of this for lunch which screams to me that they liked it. Usually they're much happier with sandwiches at school and my husband and I do the leftovers for lunch thing.
Of course, my 5 year old didn't actually eat most of the tortellini that I sent him for lunch, but I'm not even going to worry about that. At least he wanted to bring it! And he ate it at supper. So it's a winner.
I've made this one pot turkey mushroom tortellini quite a few times now. It's one of those meals that I can easily throw together at the last minute. I usually have ground turkey and tortellini in the freezer and mushrooms in the fridge, so when I don't know what to make for supper at 4pm, this is a meal I can toss together.
Those kinds of meals usually become favourites around here. Something that's easy to make, I usually have what we need for it, and everyone eats it? Yeah, those get made over and over again. Obviously.
So if you're looking for a new comfort food family favourite, give this one pot turkey mushroom tortellini a try tonight! 30 minutes to creamy pasta with turkey and mushrooms. That your family will actually eat.
Also, it's the first Thursday of the month, so that means 30 Minute Thursday today! Scroll down to below the recipe to find a list of other 30 minute meals from my blogging friends that will help make your menu planning a bit easier this month. You can also find past 30 Minute Thursday posts here.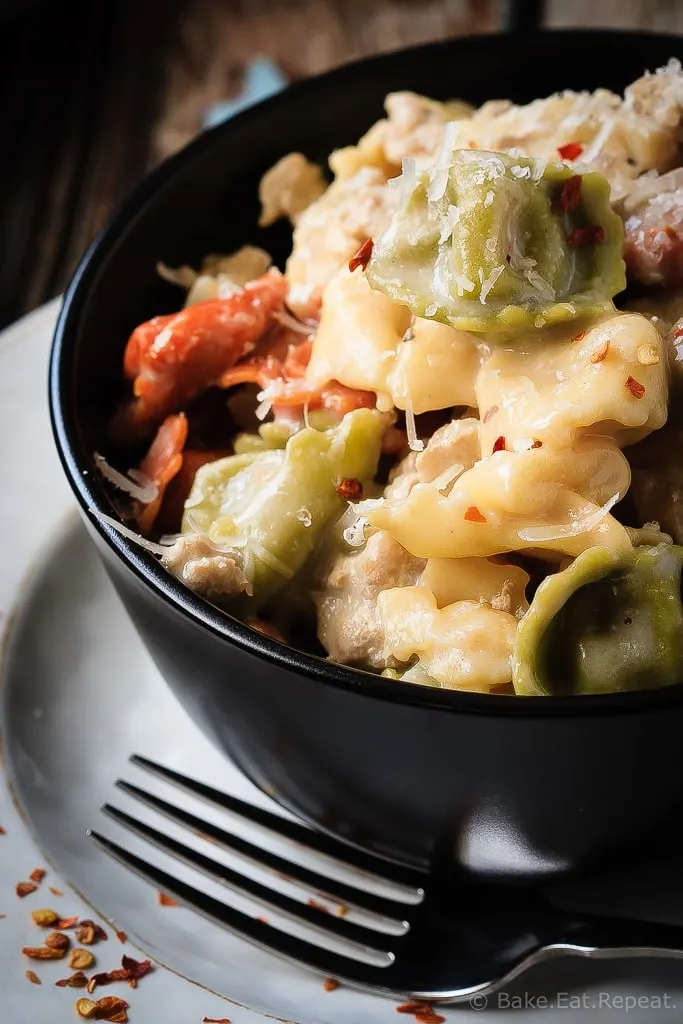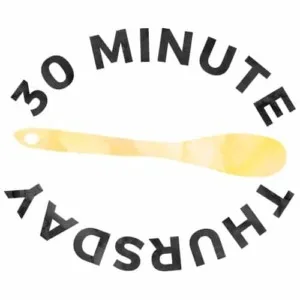 Turkey, Apple & Brie Panini by Pumpkin 'N Spice
5 Ingredient One Pot Pasta with Chicken Sausage by Kristine's Kitchen
Kale and Quinoa Salad Stuffed Portobello Mushrooms with Apples and Pecans by Floating Kitchen
Cheeseburger Macaroni: 30 Minute Thursday by My Kitchen Craze
Mediterranean Salmon Sheet Pan Dinner by Sweet Peas & Saffron
One Pot Teriyaki Chicken Zoodles by Life Made Sweeter
One-Pot Basil Sausage Caprese Pasta by Whole and Heavenly Oven
One Pot Sun-Dried Tomato Chicken Bacon Pasta by Savory Nothings