A quick and easy weeknight meal, this peanut chicken stir fry is filled with veggies and an amazing homemade peanut sauce – plus it's ready in 30 minutes!
I have tried many, many different recipes for peanut sauce over the last few years. I knew it could be good, amazing even, but for some reason couldn't find that perfect recipe. They were always too sweet, too thick, too peanut buttery – too something.
But this recipe may finally be it. Perfectly peanut buttery, not too sweet peanut sauce that is hard to stop eating.
We loved this easy, 30 minute peanut chicken stir fry. Everyone in the family gobbled it up in no time at all – even the kids that typically don't like saucy stir fry meals.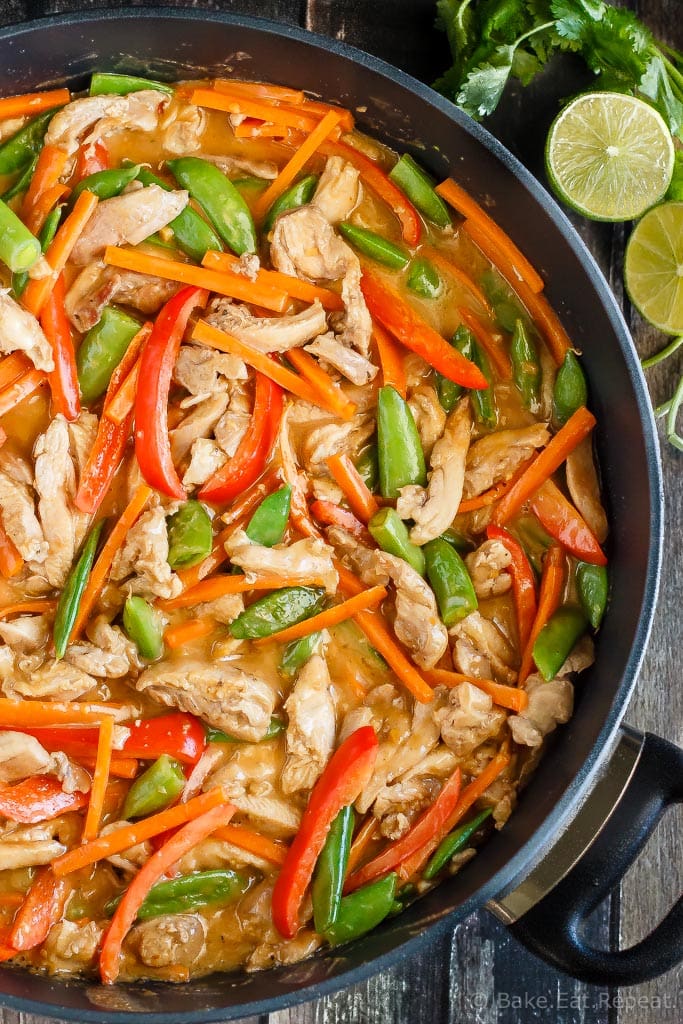 Although I do think that I'm wearing them down – there weren't even any complaints when this chicken and vegetable smothered in sauce dish appeared on the dinner table. Granted, there was peanut butter involved – but they didn't know that just for looking.
Nice when that happens.
I think this particular meal is going to actually be requested by said kids though, because it was absolutely delicious. There may even have been a slight battle over who got the (very small amount of) leftovers for lunch the next day. I totally won.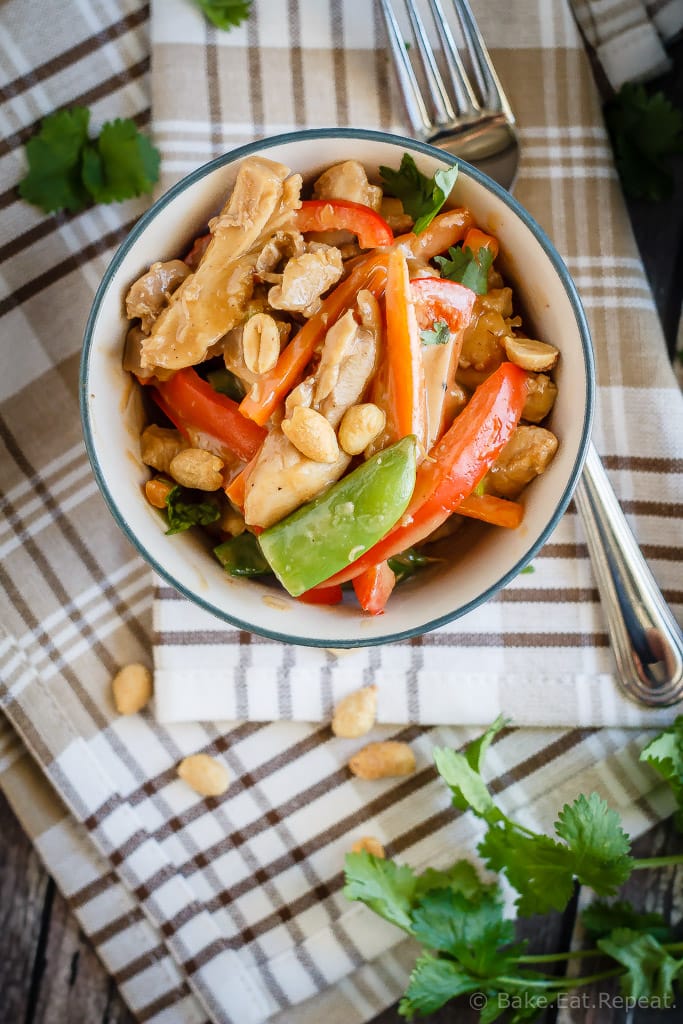 I should probably make this tasty peanut chicken stir fry again soon!
Only 30 minutes and you can have this on the table for dinner! Plus, it's 30 Minute Thursday again, so scroll down to below the recipe for more tasty 30 minute meals from my blogging friends!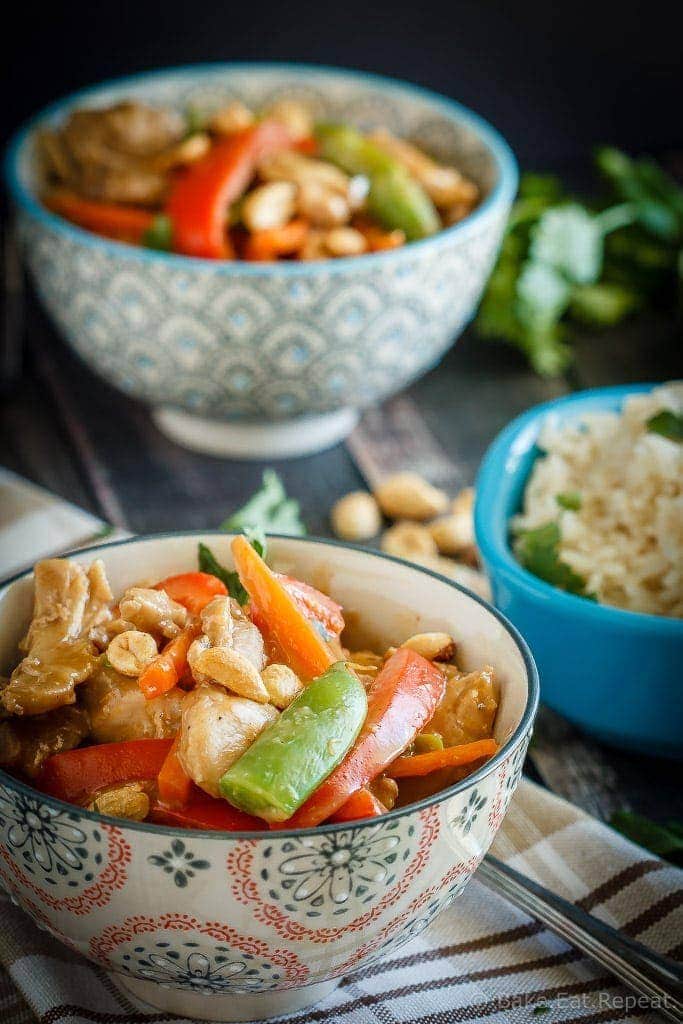 Tips for perfect Peanut Chicken Stir Fry: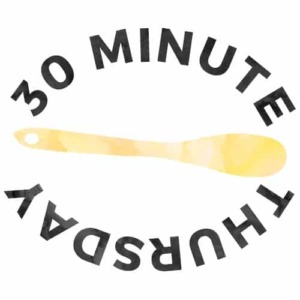 Chicken and Pesto Quesadillas from Pumpkin 'n Spice
One Pot Baked Ziti from The Recipe Rebel
One Pot Chicken, Broccoli and Rice Casserole from Kristine's Kitchen
One Pot Italian Sausage Pasta from Savory Nothings
Chipotle Zucchini and Corn Tacos from Floating Kitchen
This post contains affiliate links, meaning that if you make a purchase through these links, I may receive a small commission.