This chicken corn chowder is one of our favourite meals to make with leftover cooked chicken or turkey. It's full of flavour, so easy to make, and can be made in the slow cooker, on the stovetop, or in the Instant Pot!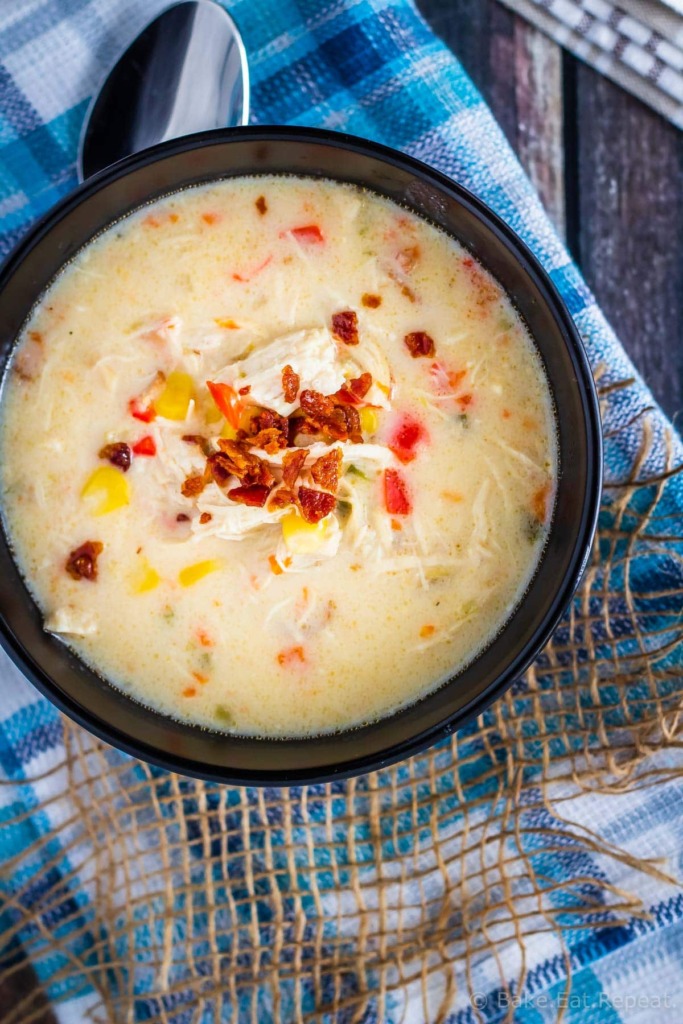 I have been making this easy chicken corn chowder for years now.
And I think it's still my favourite soup to make. It's so quick and easy, and is absolutely full of flavour. I love it.
Better yet, the rest of my family loves it too!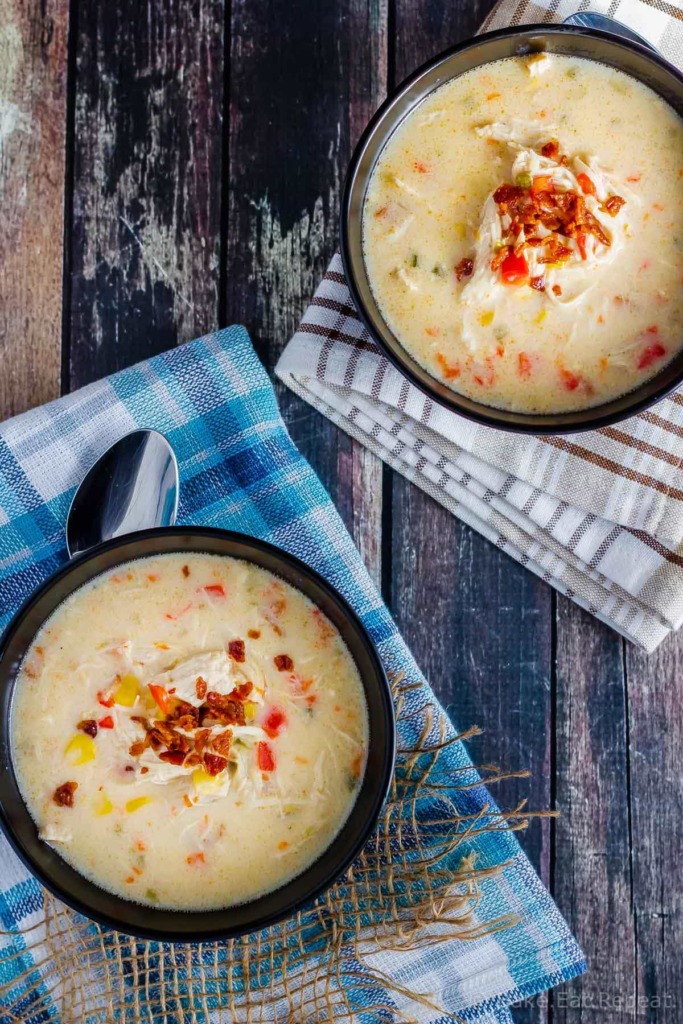 It's the first thing I think of to make when we have some leftover cooked, shredded chicken or turkey to use up.
The beauty of this chicken corn chowder recipe is that it can be made three different ways. I've included instructions for making this soup on the stove, in the slow cooker, or in the Instant Pot. So no matter what your evening schedule looks like, you can probably enjoy this soup.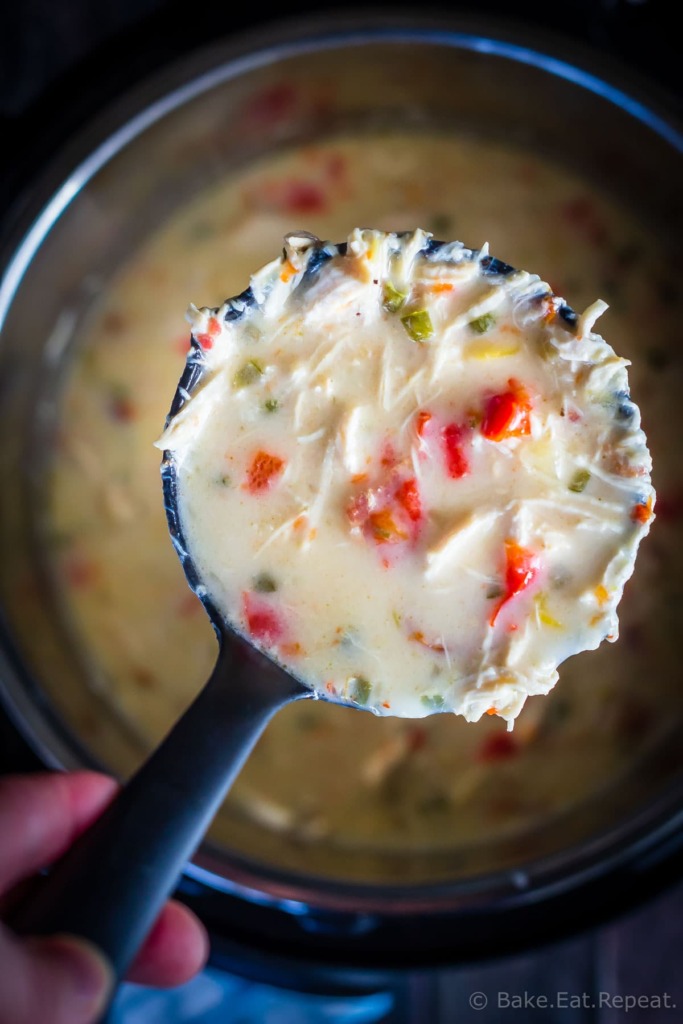 And if you don't happen to have some cooked, shredded chicken on hand, you can easily make it with some uncooked chicken breasts in the Instant Pot, and it only adds a couple of minutes of cook time to the recipe.
This chicken corn chowder is perfect for lunches, or for a light dinner with some of these amazing drop biscuits.
It's going to stay one of my favourite soup recipes for a very long time.
How to make perfect Chicken Corn Chowder:
This soup can be made on the stove, in the slow cooker, or in the Instant Pot. Use whichever method fits into your schedule!
If you don't have any cooked chicken on hand, I've included instructions for using uncooked chicken breast with the Instant Pot method.
Make sure that your cream cheese is very soft before trying to combine it with the milk. Heating the milk up in the microwave helps with combining them. You will want to make sure the milk and cream cheese mixture is nice and smooth with no lumps before you add it to the soup. If you add it while it's still a bit lumpy, your soup will not be as smooth in texture.
Here are a few more great soup recipes for you: Carrot Soup, Chicken Pot Pie Soup, and Instant Pot Chicken Taco Soup.