This Thai chicken and vegetable soup is so fast and easy to make and is ready in 30 minutes for the perfect dinner! #30MinuteThursday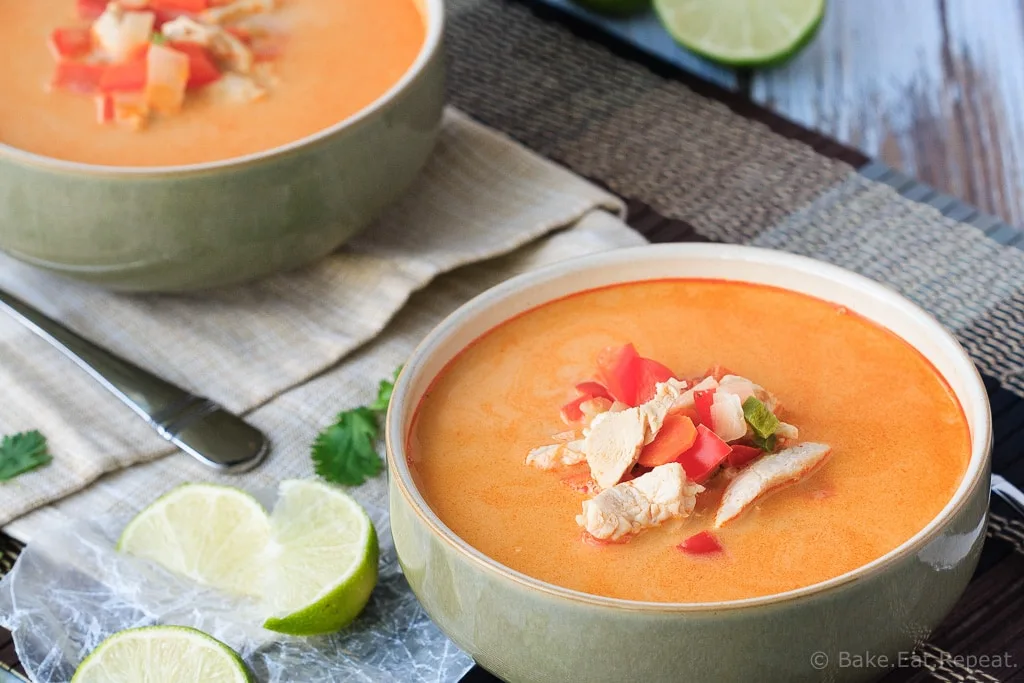 Soup today! 30 minute Thai chicken and vegetable soup to be exact. And it's amazing.
Yes, I know, it's spring. And I was just talking about all the fresh green things that are fantastic in the spring – and then I give you a soup recipe. Which isn't exactly spring-like. But you know what? I like soup all year long. It's always good, no matter how warm it is. And let's be honest – I live fairly far north and it's not all that warm yet. The snow just finished melting and we didn't even have much.
So it's always soup season in my mind.
Especially when it's as good as this Thai Chicken and Vegetable Soup. I've made this twice in the last week and I'm not sick of it yet. So fast and easy to make and full of flavour without being spicy (not that that would be bad, I might actually make it spicy next time!).
Plus, it's 30 Minute Thursday, so I have a whole list of 30 minute meals from my friends. Scroll down to below the recipe for the links. You can also check out past 30 Minute Thursday posts for more 30 minute meal inspiration!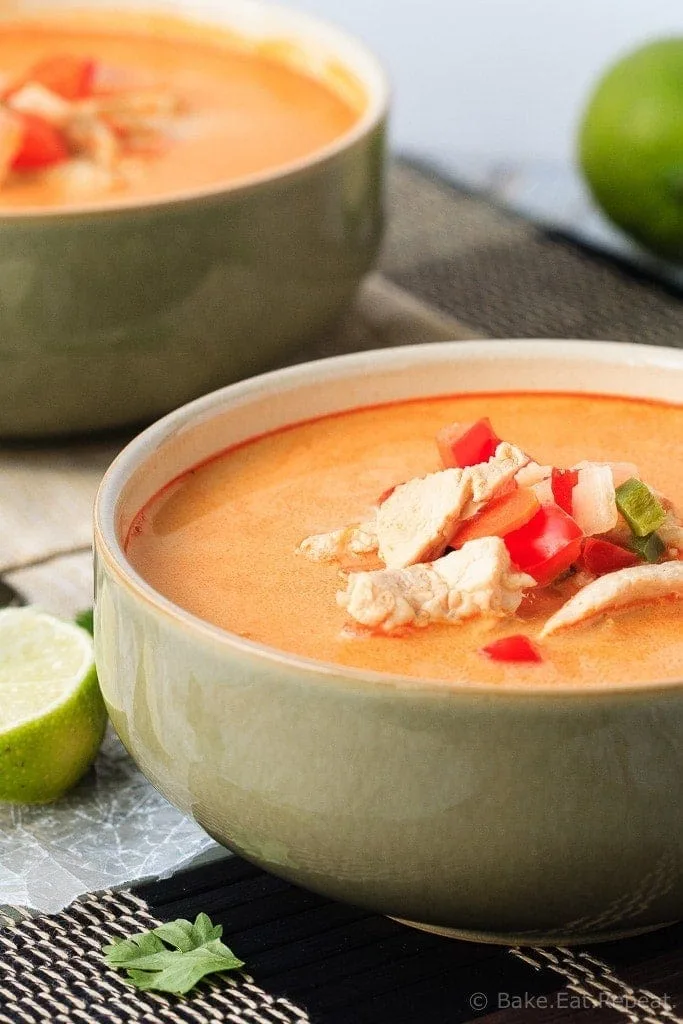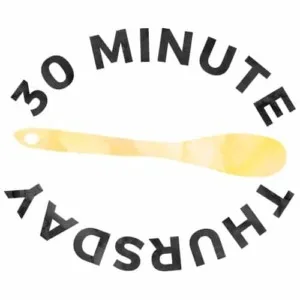 Caprese Grilled Cheese from Pumpkin N' Spice
Sweet Chili Salmon & Broccoli Quinoa Bowls from Sweet Peas & Saffron
Chicken Parmesan Burger from Flavor the Moments
One-Skillet Balsamic Sausage, Asparagus, + Mushrooms from Whole and Heavenly Oven
Cheesy Burrito Casserole from My Kitchen Craze
Kale and Strawberry Salad with Bacon and Grilled Cheese Sandwich Croutons from Floating Kitchen
Hummus Wraps with Spring Vegetables and Herbed Mayo from She Likes Food
Honey Lemon Chicken and Potato Skillet from The Recipe Rebel
Sweet Potato Noodles with Peanut Sauce from Kristine's Kitchen