This homemade, from scratch chicken pot pie is super easy to make. One of our favourite meals, this easy chicken pot pie is comfort food at it's finest!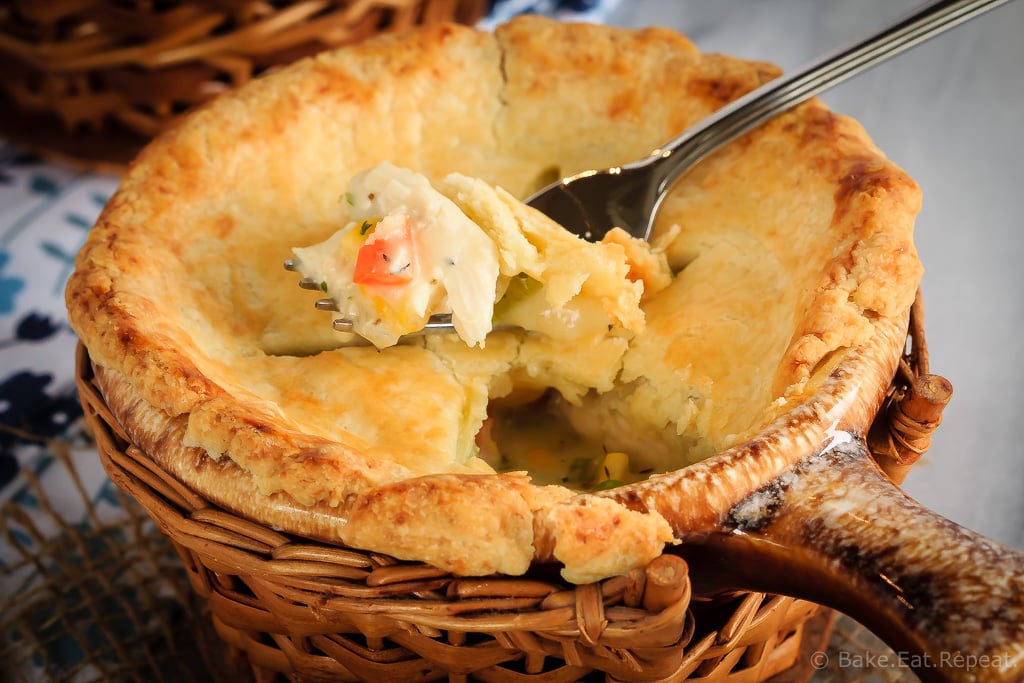 Homemade chicken pot pie. Is there anything better?
This right here is comfort food at it's finest I believe. A thick and creamy sauce filled with shredded chicken and vegetables and topped with a flaky, buttery crust. So good.
I like making this chicken pot pie as individual pies using soup bowls or ramekins. I usually use the larger soup bowls for 4 of us, and then a smaller ramekin for my youngest who doesn't love this meal quite as much as the rest of us do. He'll still eat it, which for my veggie hating child is real progress, but he won't eat a giant helping! The rest of us can easily devour a larger chicken pot pie made in these soup bowls.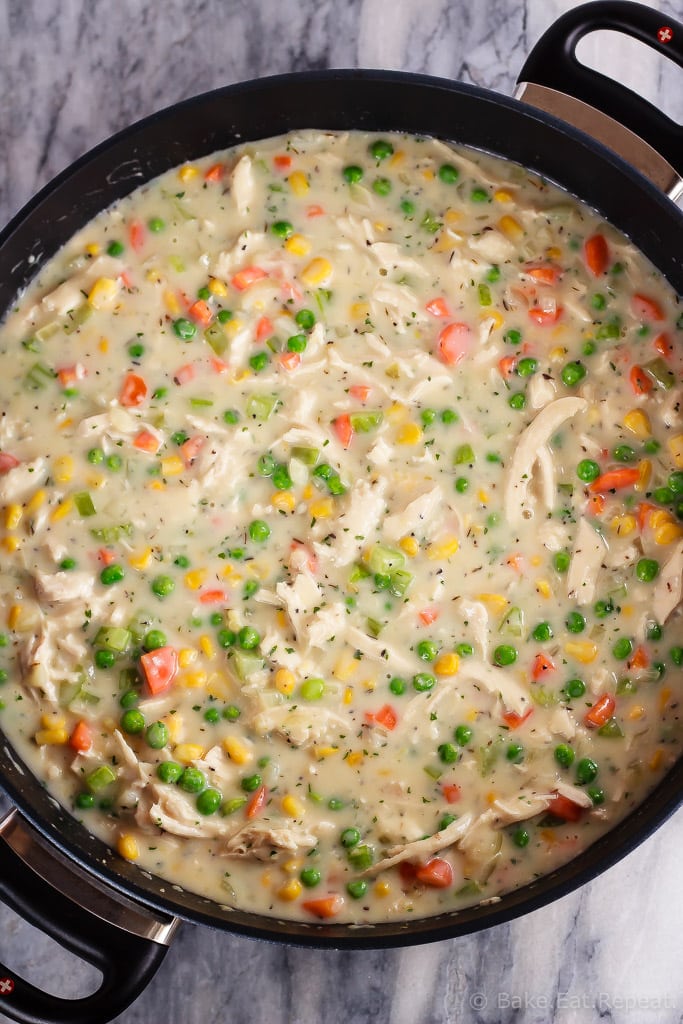 The other way you can make this recipe though, if you don't have bowls/ramekins that work, of if you just don't want to bother with rolling out individual crusts, is in a 9×13 inch baking dish. This is a super fast way to make this chicken pot pie – just pour the filling into the baking dish, top with the crust and bake. You can also make it ahead of time and refrigerate the filling and the pastry, and then just roll out the crust and top the filling with it right before baking.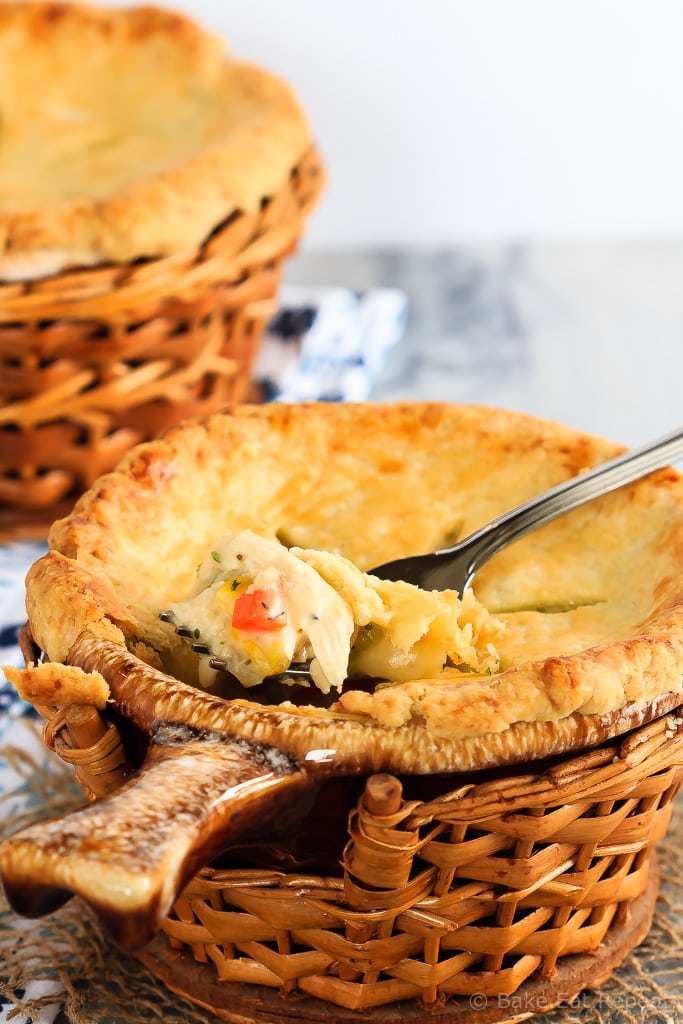 This chicken pot pie is one of our favourite meals. There is buttery pastry involved, so I guess it's not the healthiest of meals, but so tasty that it's worth indulging in sometimes!
The perfect comfort food meal. A rich and creamy filling topped with buttery pastry. And you likely have everything you need for it already – so you should probably indulge.
Totally worth it.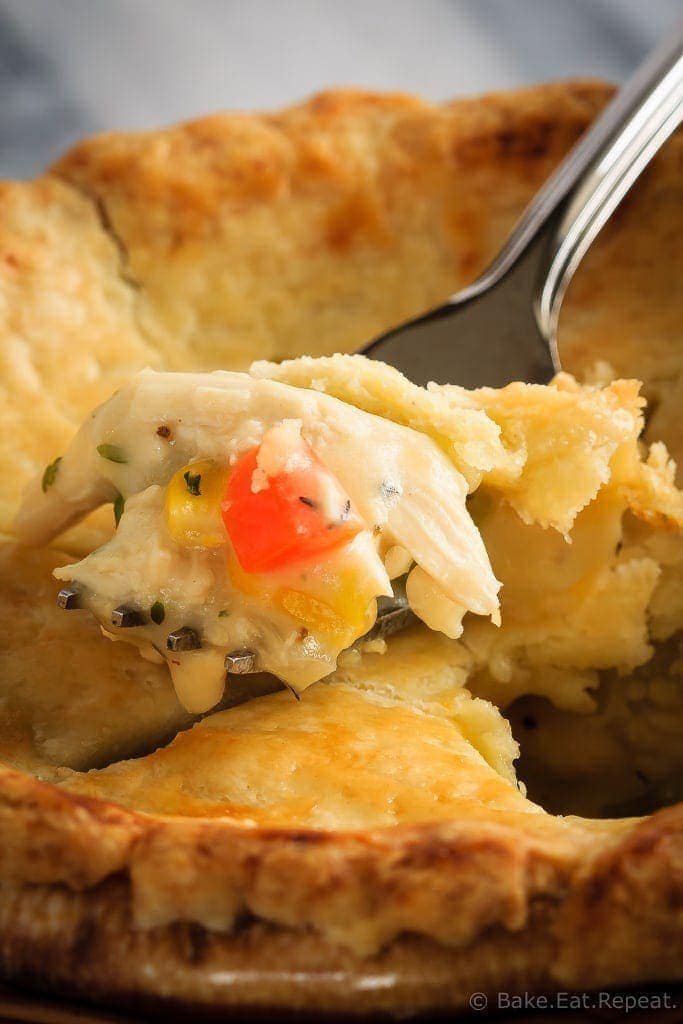 I've also shared this Chicken Pot Pie Recipe over on The Weary Chef.