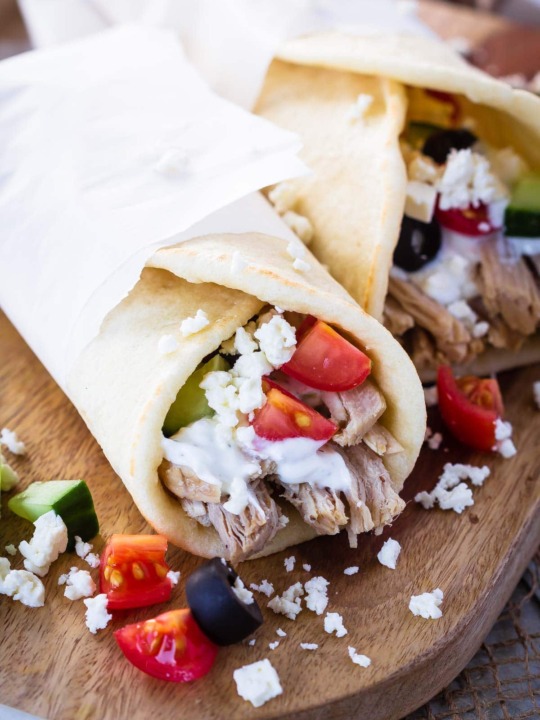 These Instant Pot Greek pork wraps are so easy to make and the whole family loves them! I've also included slow cooker directions if you prefer.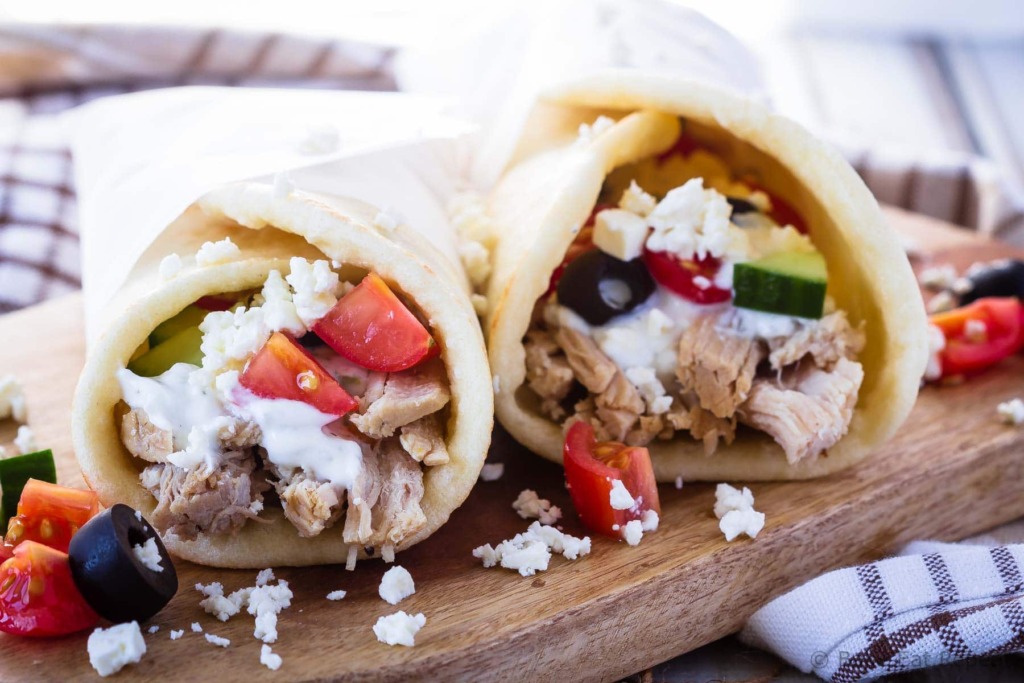 This is one of our favourite meals to come out of the Instant Pot.
You know, besides Instant Pot hard boiled eggs. I think that's still what I like to make in my pressure cooker the most. Simple things.
This Greek pork is definitely easy though, and SO tasty. You can make it in the Instant Pot or the slow cooker, but I do usually make it in the Instant Pot.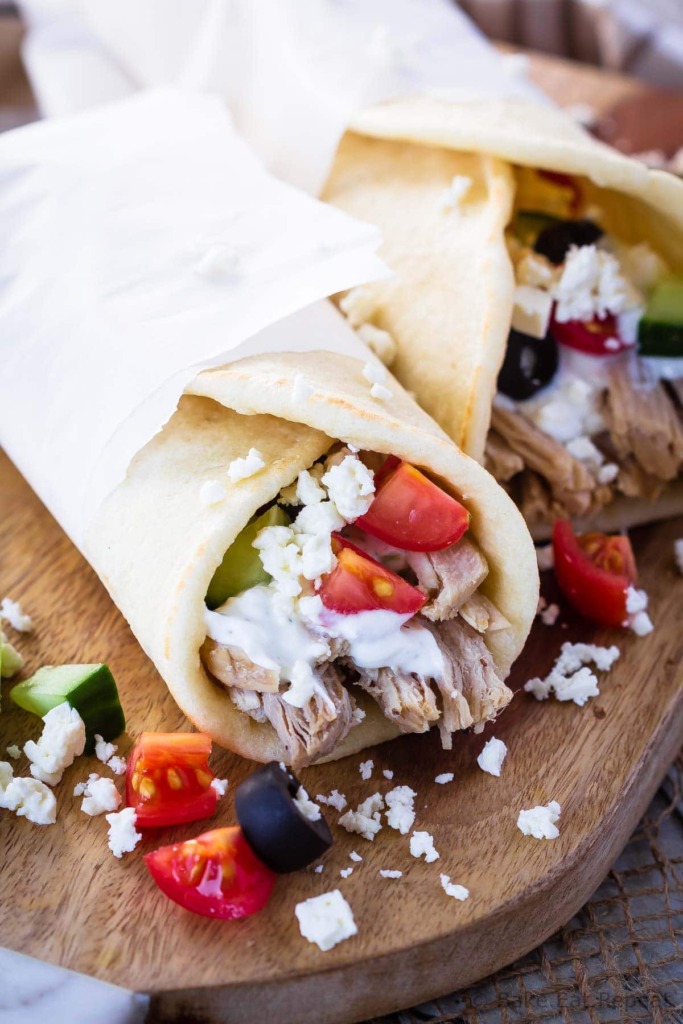 It takes just minutes to get this Greek pork cooking. All you need to do before serving is shred it and chop up some toppings to serve with it.
My family loves meals like these Instant Pot Greek pork wraps because they all get to make their own.
Have all the topping on the table and everyone can add whatever they like to their wrap.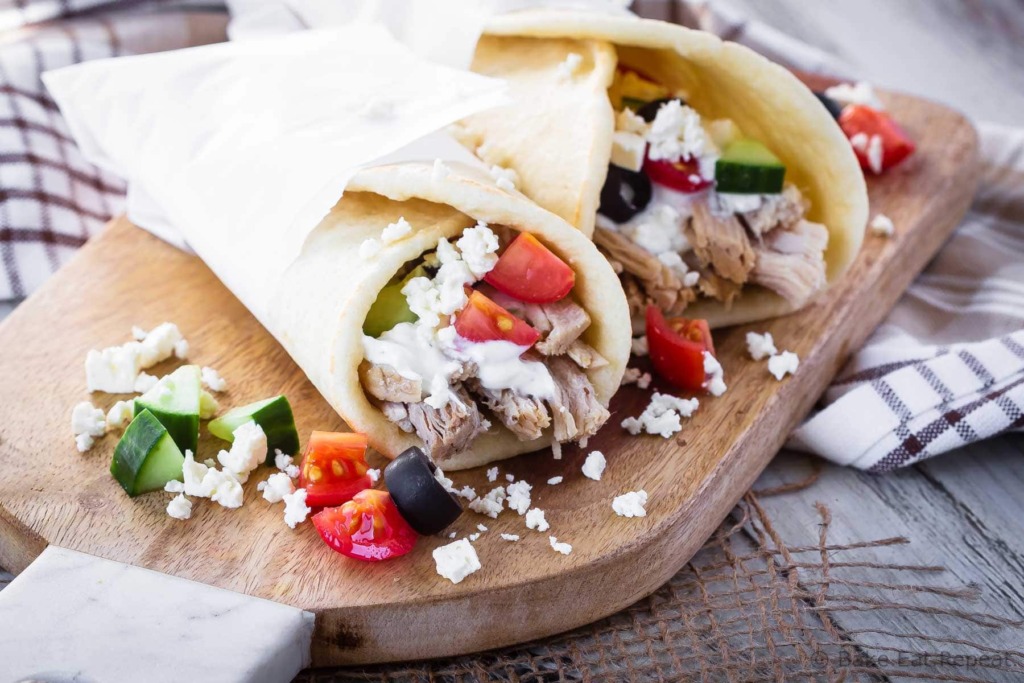 We like serving this Greek pork in soft flatbread or pita bread, and topped with chopped cucumbers, tomatoes, olives, red onion, feta cheese, and tzatziki sauce.
And then we fight over who gets the leftovers for lunch the next day.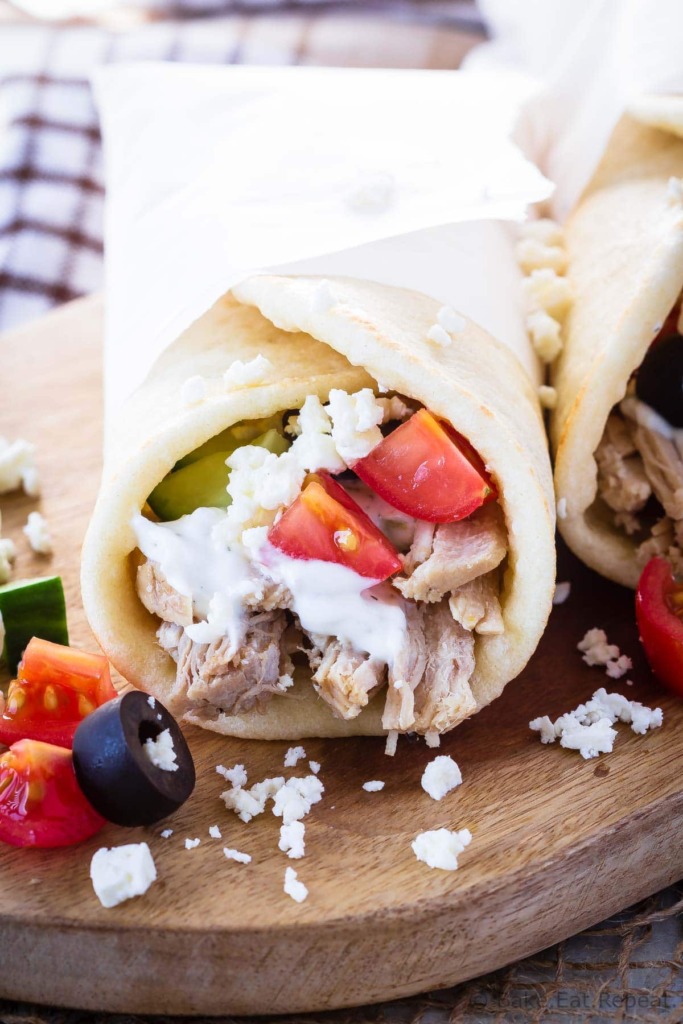 How to make Instant Pot Greek Pork Wraps:
I like to make this Greek pork with a shoulder or butt roast. You can get a pork loin roast instead if you prefer, but the leaner cut tends to be a bit dry in this recipe, so I recommend going with the shoulder roast instead.
This recipe usually serves my family of five with enough leftovers for a few lunches the next day. My kids are pretty big eaters though, so it may be enough for two meals for some families!
This soft flatbread recipe is amazing with this Greek pork, but regular pita bread is great too.
Here are some more great Instant Pot meals for you: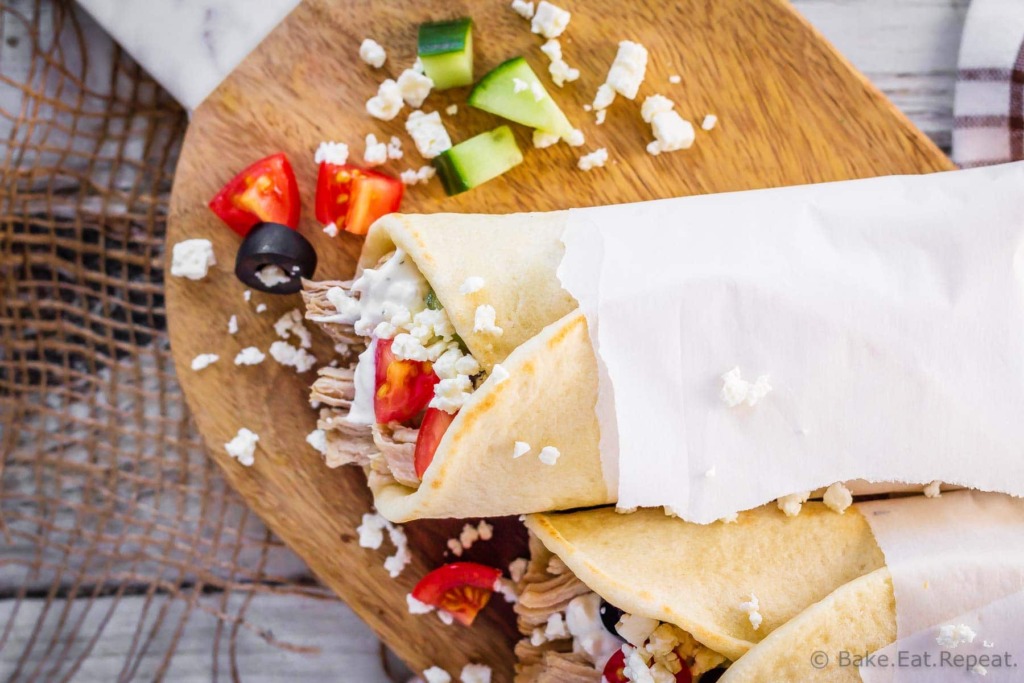 I've also shared this Instant Pot Greek Pork Wraps recipe over on Food Fanatic.