This easy Instant Pot butter chicken takes just minutes prep work and results in amazing butter chicken that the whole family will love!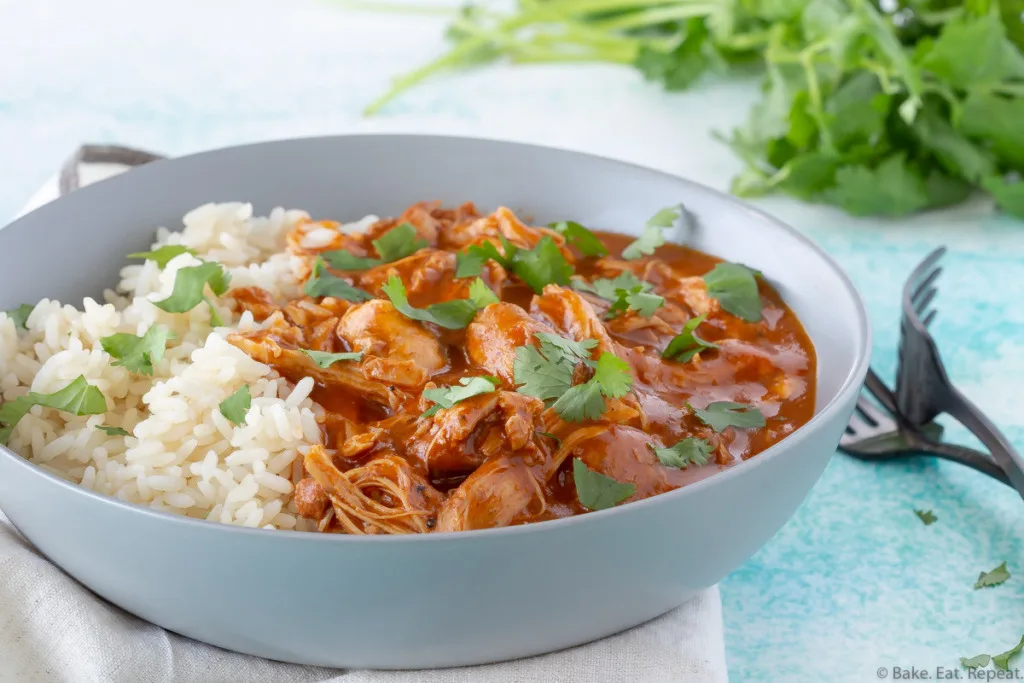 This easy butter chicken is so delicious. If you've never made it – you definitely need to try this recipe ASAP.
I'll be the first to admit that it's likely not an authentic recipe. I've made some changes to make it easy.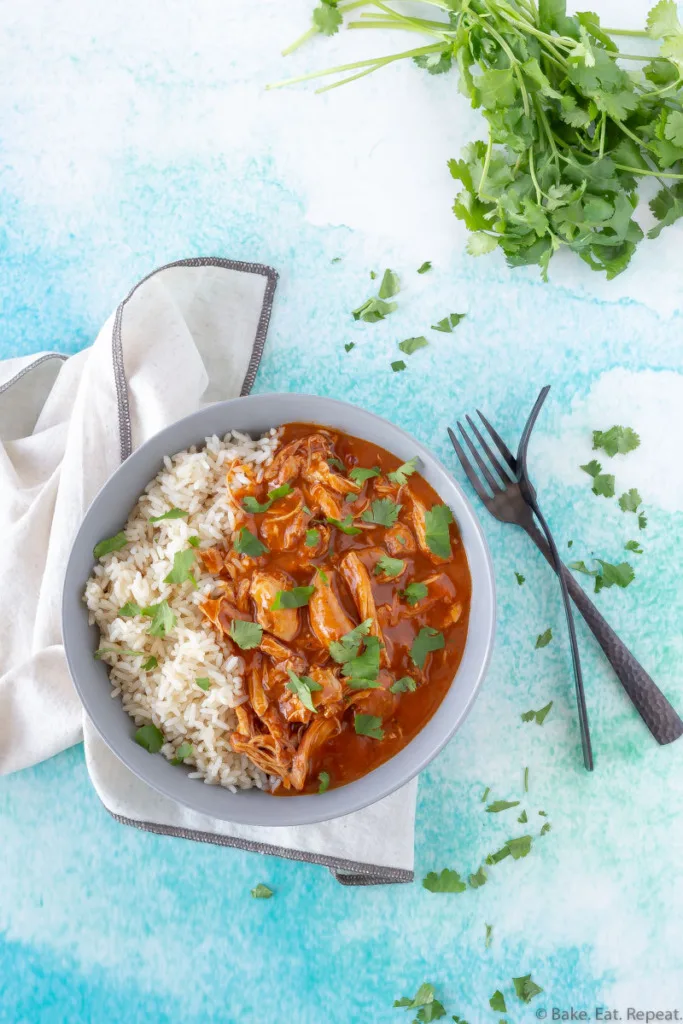 But it is delicious. So authentic or not, I will be making this easy Instant Pot butter chicken over and over again.
You should too.
It's as easy as tossing some chicken in the Instant Pot, whisking together some broth, tomato paste, and spices, and pressure cooking for 10 minutes.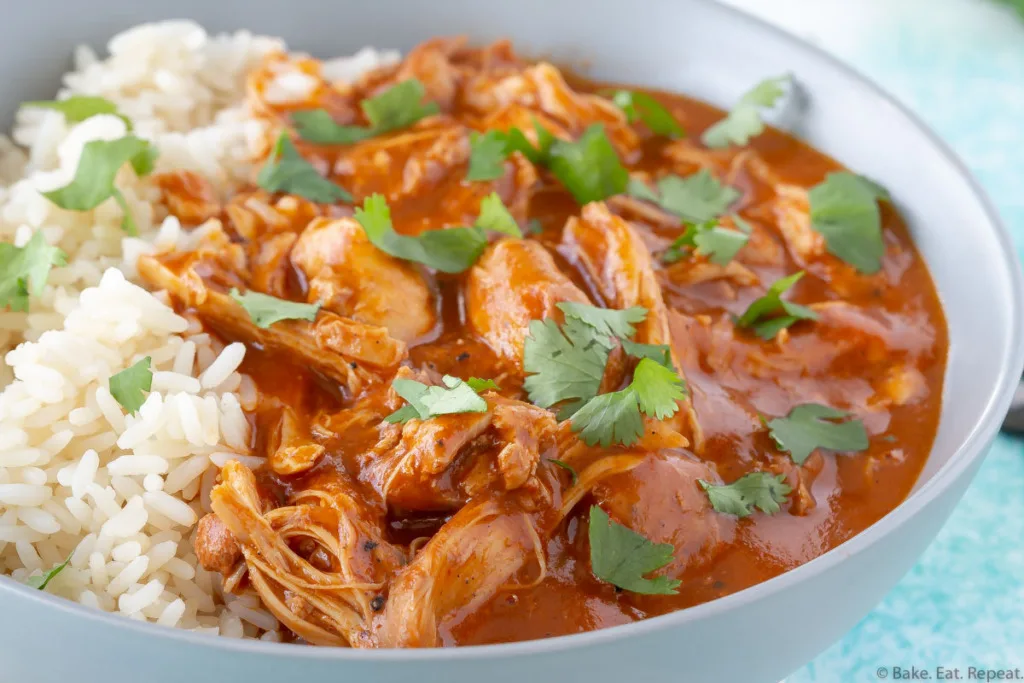 You can even start with frozen chicken breasts or thighs, so you don't even have to remember to defrost.
So easy, so tasty.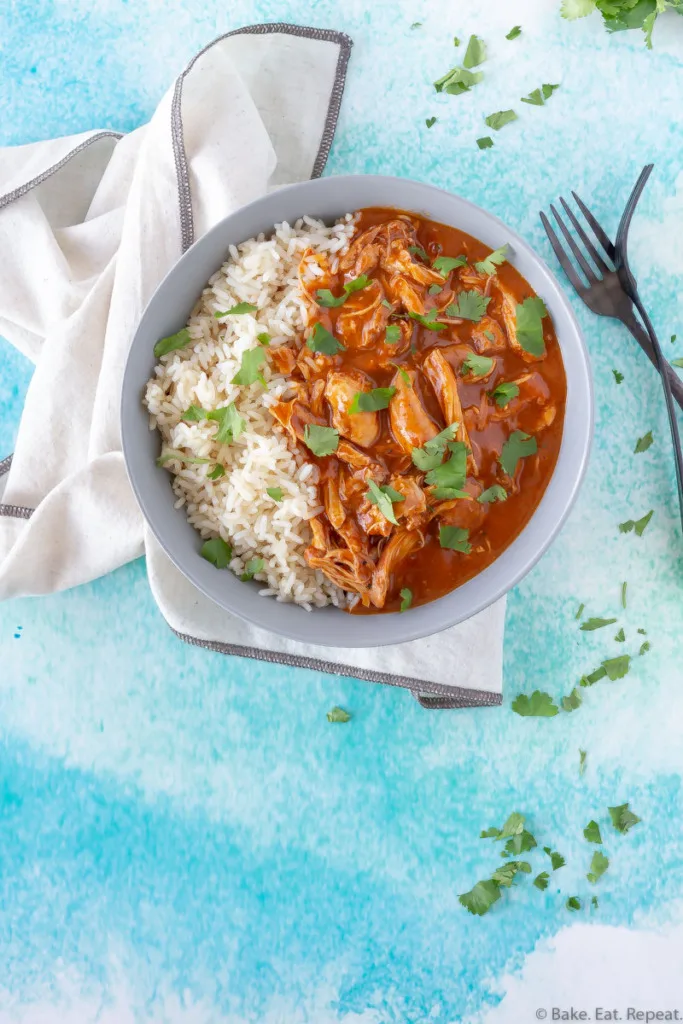 What can I use instead of cream in butter chicken?
I typically make this with heavy cream (35% whipping cream). But I have substituted half and half cream when that's what I had and it works very well.
I've also made this butter chicken with milk instead of cream and it was still delicious.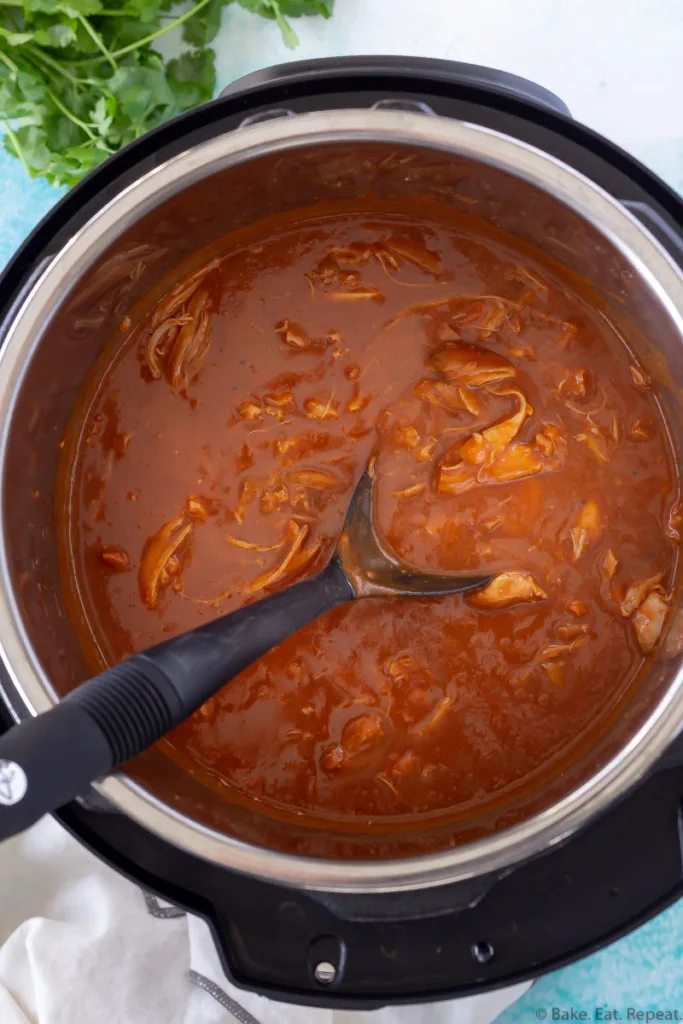 If you substitute half and half or milk for the heavy cream, the sauce won't be as rich, and with milk it will be a bit thinner, but it will still taste fantastic.
So use what you have on hand – it will be delicious with any of those options.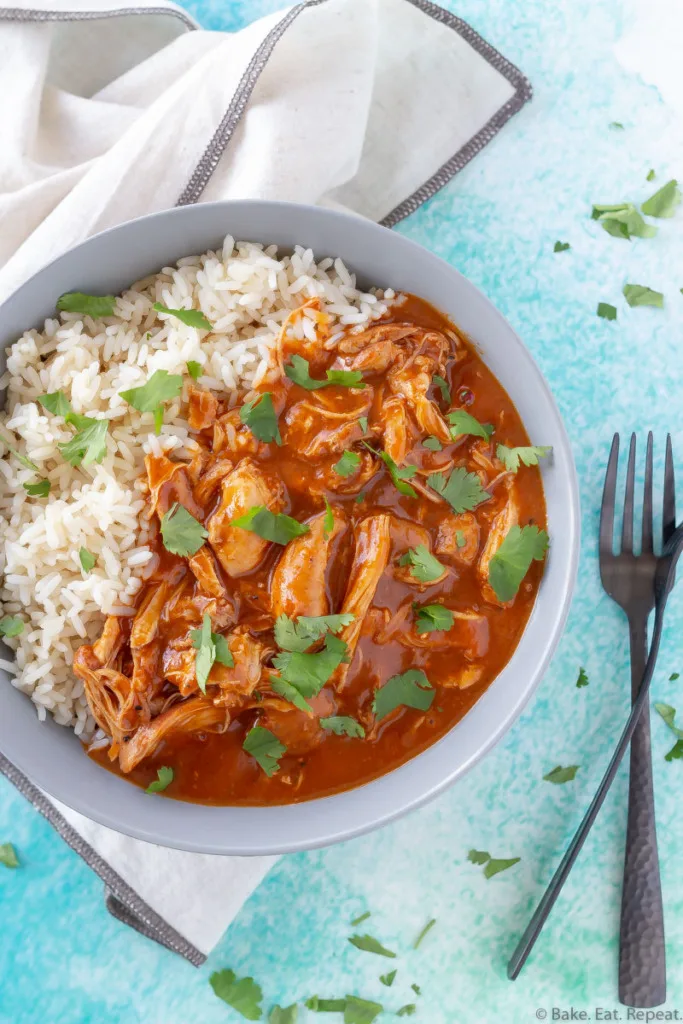 Is butter chicken meant to be spicy?
Butter chicken should be full of flavour, but it isn't supposed to be super spicy.
This easy butter chicken recipe is not spicy, my kids love it and they are not spicy food fans. But my husband likes it spicy, so he will sprinkle some crushed red peppers or cayenne pepper on his.
Go with your preference though, and increase the amount of crushed red peppers in the sauce if you prefer your butter chicken with a bit of heat!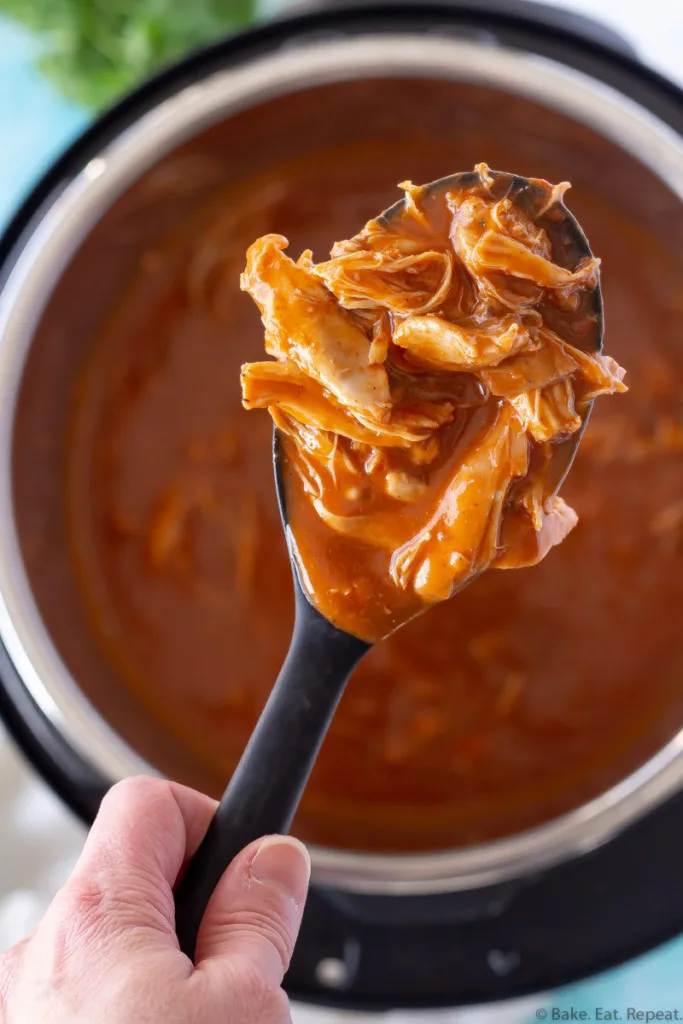 How to make Instant Pot Butter Chicken:
You can make this with fresh or frozen chicken breasts or chicken thighs. The cook time is based on the chicken pieces being frozen separately – if your chicken pieces are frozen together, the cook time will be longer.
I usually add 1/4 teaspoon of crushed red peppers for flavour, but it doesn't make the sauce spicy. If you want a little heat in your sauce you can increase this amount.
Leftover butter chicken will keep in the fridge for up to 5 days, or can be frozen for up to 3 months.
I also have a slow cooker butter chicken recipe if you prefer.
Here are some more great Instant Pot recipes for you: