These slow cooker Greek pork wraps are super simple to make and everybody loves them! Tender Greek pork and loads of toppings all wrapped up in some tasty flatbread – it's easy and delicious!
These slow cooker Greek pork wraps are one of my family's favourite recipes. They taste great, they're easy to make, and everybody in the family loves them.
They're even fantastic as leftovers, so none of this meal ever goes to waste because no one wants the leftovers. This Greek pork is great both hot and cold, so it's perfect as an easy dinner, or as lunch the next day.
You can also make this Greek pork in the Instant Pot if you prefer, or if you haven't planned ahead enough for 8 hours of cooking time. In the Instant Pot, it will only take about an hour, including the time required to bring the pot to pressure.
You can find the recipe to make this in your pressure cooker here: Instant Pot Greek Pork Wraps.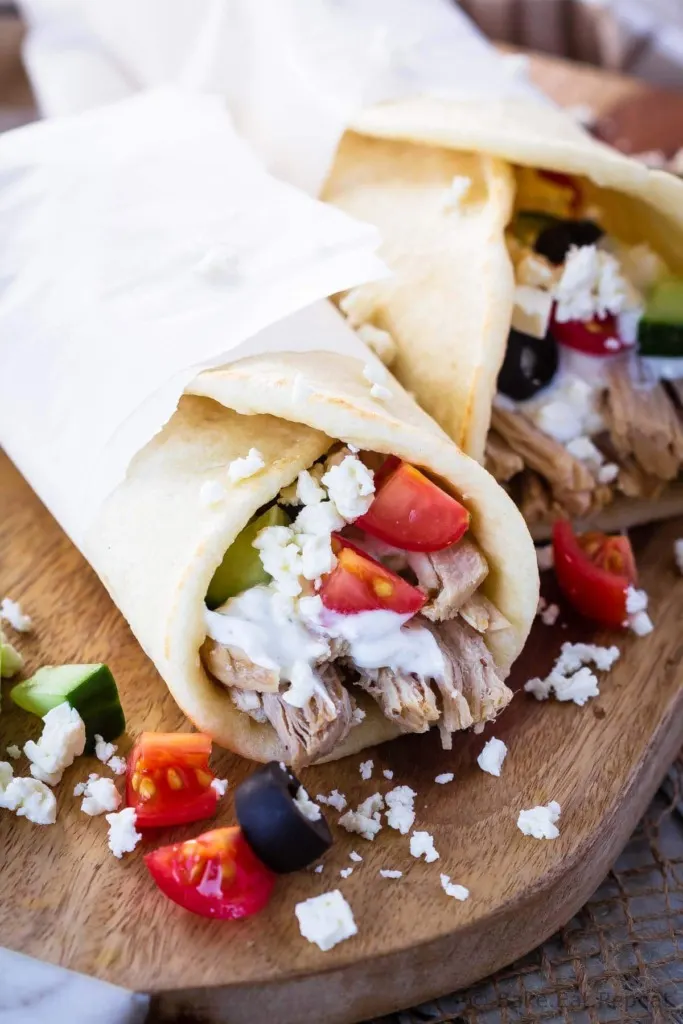 Can I make this Slow Cooker Greek pork ahead of time?
I don't recommend getting this in the slow cooker the night before cooking it. This is because there is lemon juice in the cooking liquid, and having meat sit in lemon juice overnight tends to make the meat mushy as the acidic liquid starts to break down the meat.
If you would like it to be quicker to get this going in the morning, you can get the pork cut up and ready to go, and mix up the cooking liquid. But don't mix them together until you are ready to cook, or at the most, 2 hours before cooking.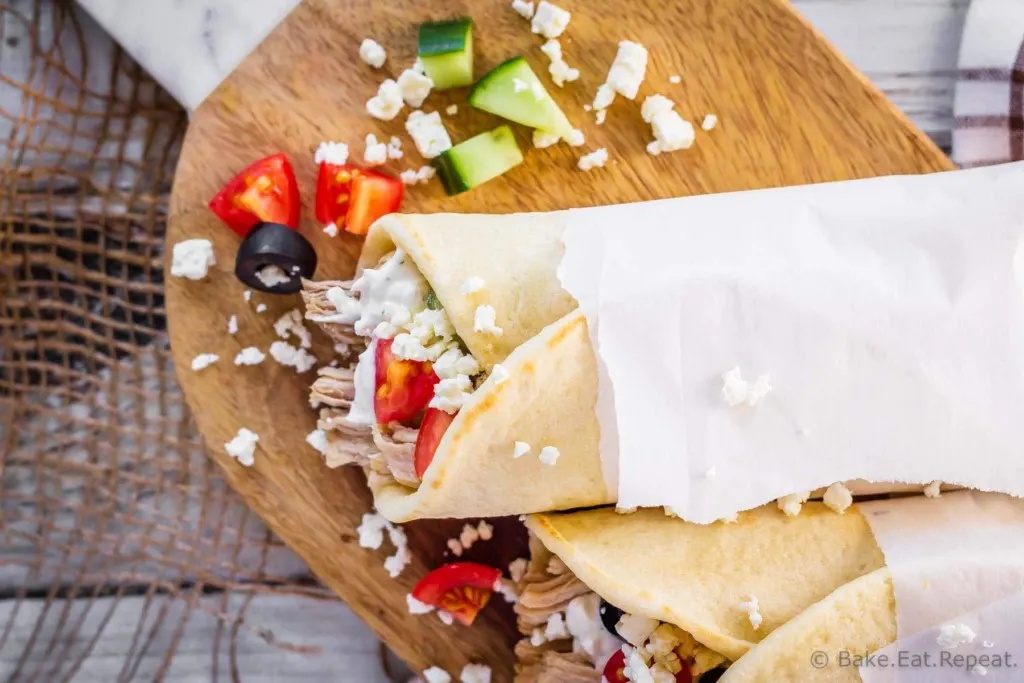 What do I serve with this Greek pork?
We love this pork served in pita bread or this soft flatbread for an easy dinner. We also love the leftovers for lunch the next day.
Any Greek toppings are great with this pork. We like it wrapped in flatbread, with tomatoes, cucumbers, red onions, black olives, feta cheese, and tzatziki sauce.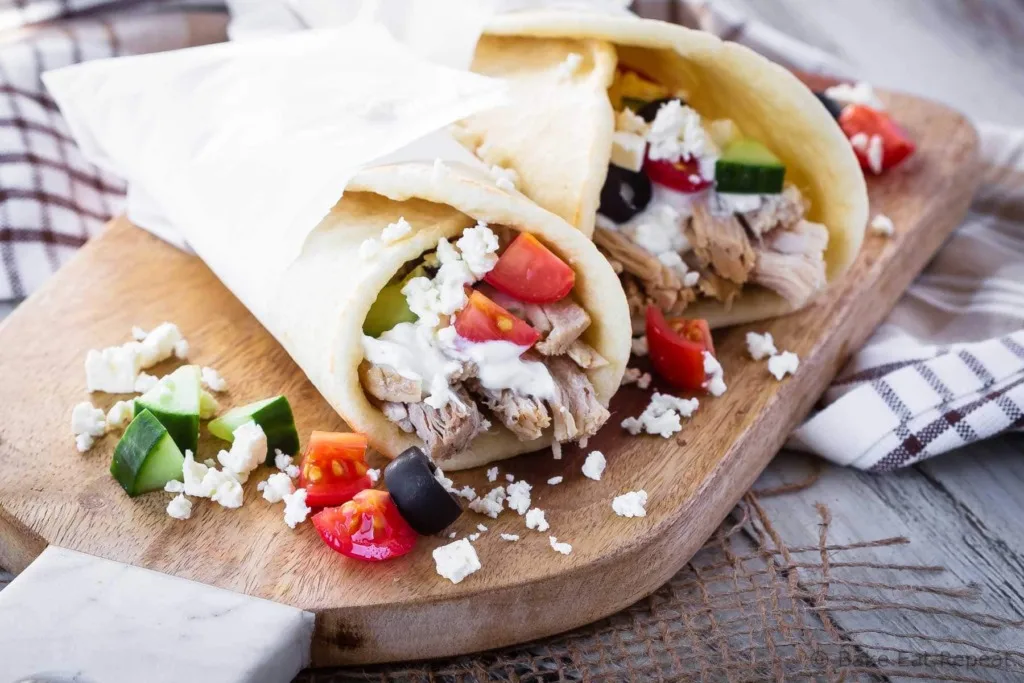 How to make Slow Cooker Greek Pork Wraps:
I prefer making this Greek pork with a shoulder or butt roast instead of a pork loin roast. This is because the leaner cut of pork tends to be dry in this recipe. If you can find a shoulder or butt roast, that will be better here.
This recipe is likely enough food for two meals for some families. For my family of five, this gives us one dinner and a few lunches – but my kids are fairly big eaters and they love this dinner!
This soft flatbread recipe is amazing with this Greek pork, but any wrap style bread or pita bread will work well.
Here are some more great slow cooker recipes for you: