This homemade soft flatbread recipe is super easy to make and is perfect for sandwiches, gyros or even mini pizzas!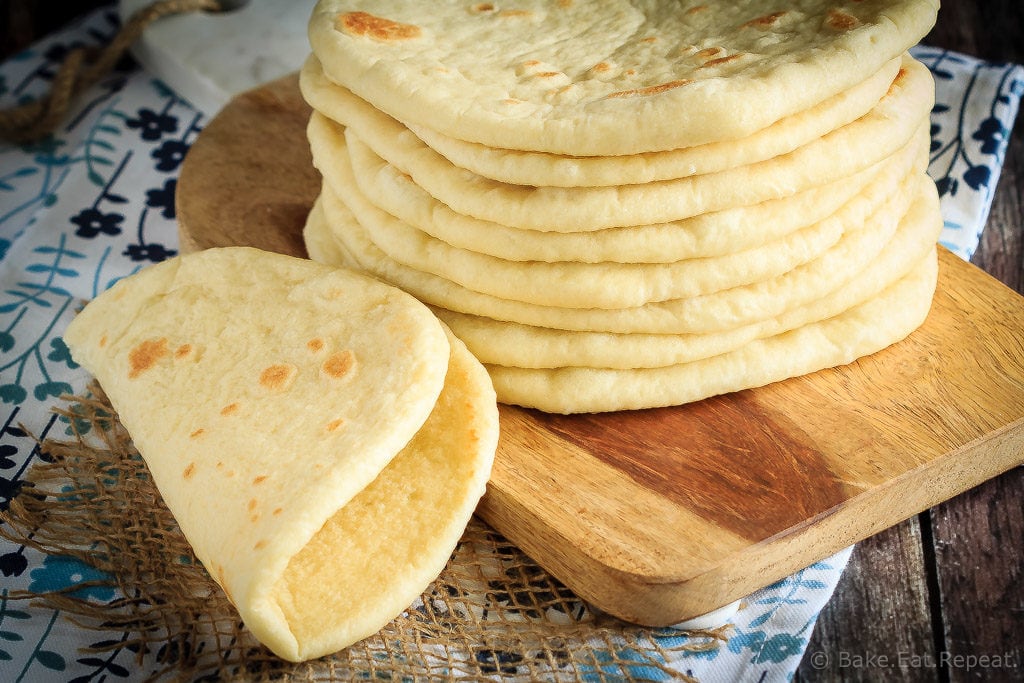 I have been looking for a fantastic homemade soft flatbread recipe for ages.
I've had trouble finding one I love because I'm being really picky about it.  I didn't want a tortilla or pita bread or flatbread that is too thick or too thin.  And it had to be easy to make and taste great.
That shouldn't be too much to ask for from a simple flatbread recipe.
Evidently it is though, because every recipe I've tried has fallen short one way or another.  So I always end up making this pita bread or these tortillas when I want flatbread for a meal, or just going out and buying some instead (which, sadly, I'm always disappointed with).
I was starting to think that my expectations were way too high and the perfect soft flatbread recipe just wasn't going to happen for me.
And then I tried this recipe and decided that this was it.  This bread is soft and fluffy and easy to wrap around whatever toppings or sandwich fillings you like, it was easy to make, and everyone loved it.  We have a winner!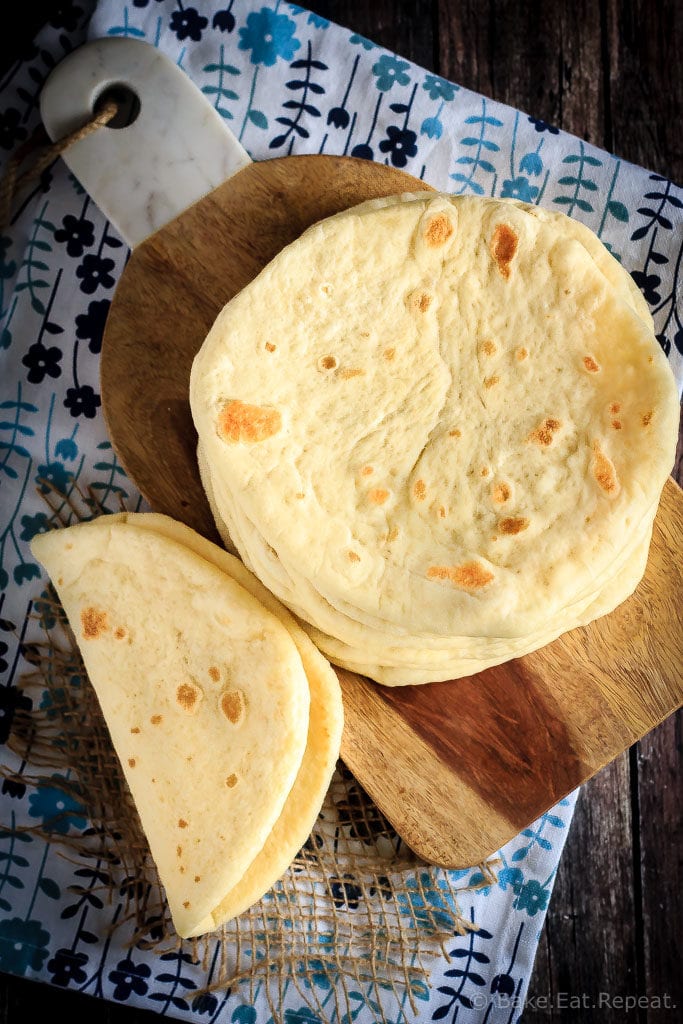 The dough mixes up very easily, you let it rise for about an hour, divide it into pieces and let them rest for 10 minutes.  Then roll them out and dry fry them on an electric griddle or a non-stick frying pan.  The trick to making sure they're not too thick is to roll the circles out thinner then you think they should be because they puff up a fair bit when you cook them.
No more being disappointed in mediocre flatbread – yay!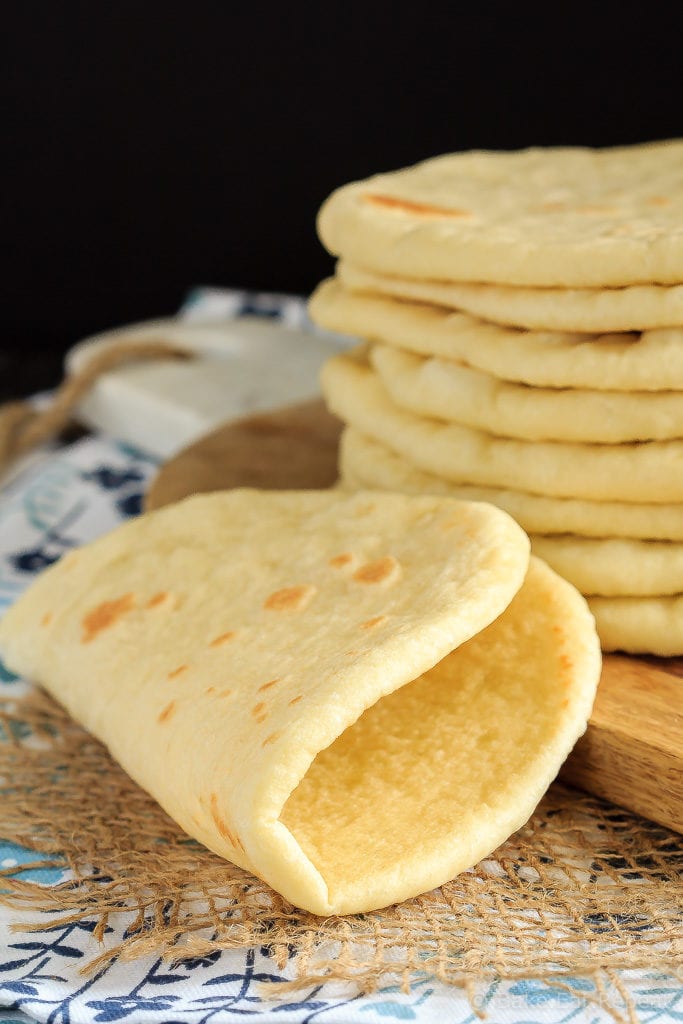 Tips for perfect Soft Flatbread:
use an oiled or well floured rolling pin to roll out your flatbread, making sure to roll it quite thin – remember it will puff up a fair bit when it cooks
this flatbread will stay soft for days kept in an airtight plastic bag at room temperature – I'm sure it would also freeze well if you happen to have any leftover
some amazing recipes you can use this flatbread in: Meatball Souvlaki, Curried Chicken Salad, or Buffalo Chicken Pizza.
I've also shared this Soft Flatbread Recipe over on Food Fanatic.
This post contains affiliate links, meaning that if you make a purchase through these links, I may receive a small commission.