Making hard boiled eggs (or soft boiled eggs) in the Instant Pot is so fast, they peel easily, and they come out perfectly every time!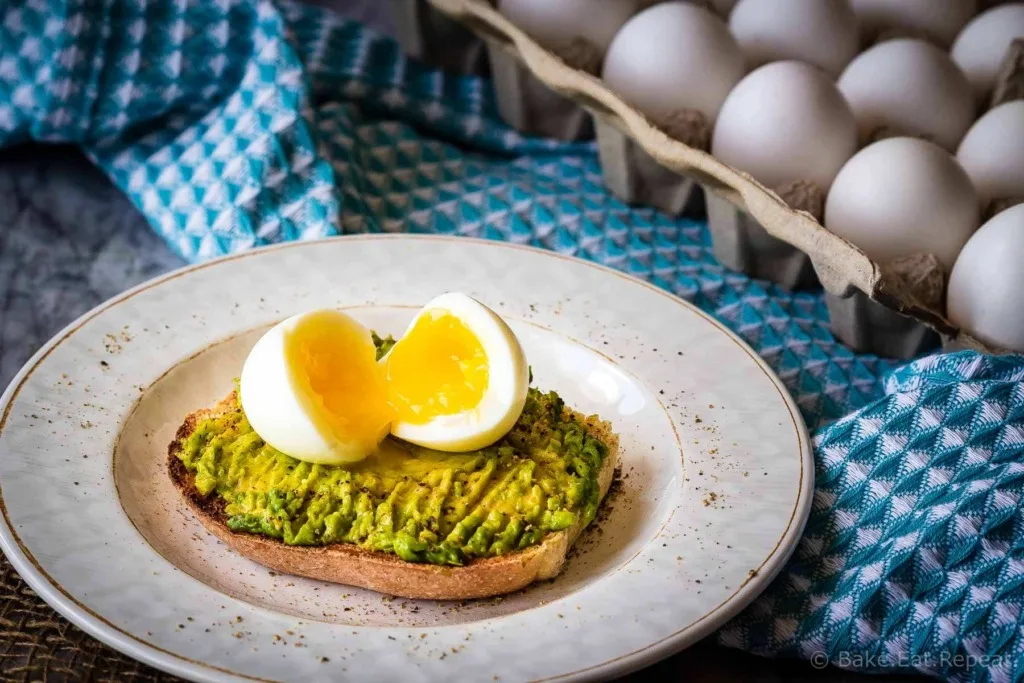 Okay, I know this may not qualify as a recipe exactly….how to make hard boiled eggs….not really a recipe, just a process.
But still, I feel like this how to make hard boiled eggs (and how to make soft boiled eggs) in the Instant Pot "recipe" needs to be a posted here – because I have never been one to make boiled eggs all that often.
I could never remember how long to boil them for, or if I should boil the water and then simmer the eggs, and what's the difference in boiling time for soft boiled eggs, and also, I would just forget about that pot of boiling eggs sometimes because, well, that's what I do. And I'm sure I'm not the only one.
Also, who else hates those hard boiled eggs that you can't peel without losing half the egg? These Instant Pot hard boiled eggs even peel easily.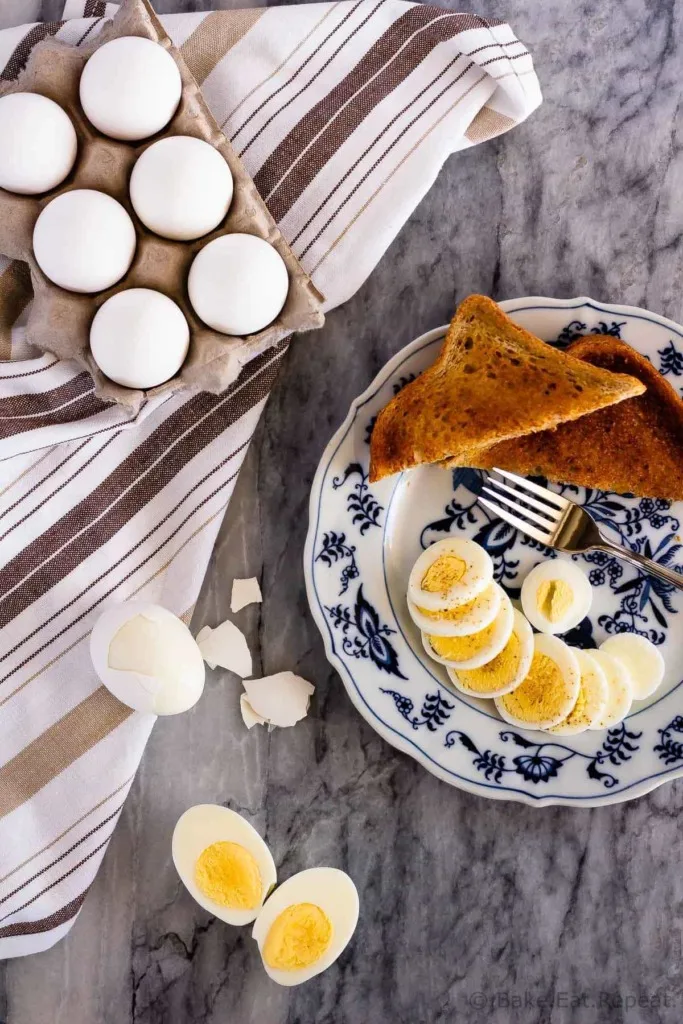 I think that getting an Instant Pot may have been worth it just for the hard boiled eggs. My kids love them (so do the adults here for that matter) and it's lovely having hard boiled eggs ready to eat in the fridge literally all the time now. I would never bother with it before because it seemed like too much hassle, but now I can't stop making them. Which is probably a good thing since they are disappearing as fast as I can make them.
It's just too easy. Even with the time it takes the pot to come to pressure, it's only about 15 minutes for the eggs to be ready. Time to make a coffee and a piece of toast while they cook and that's about it.
So if you have an Instant Pot and haven't started making boiled eggs in it yet, what are you waiting for? So easy, and they're perfect every time.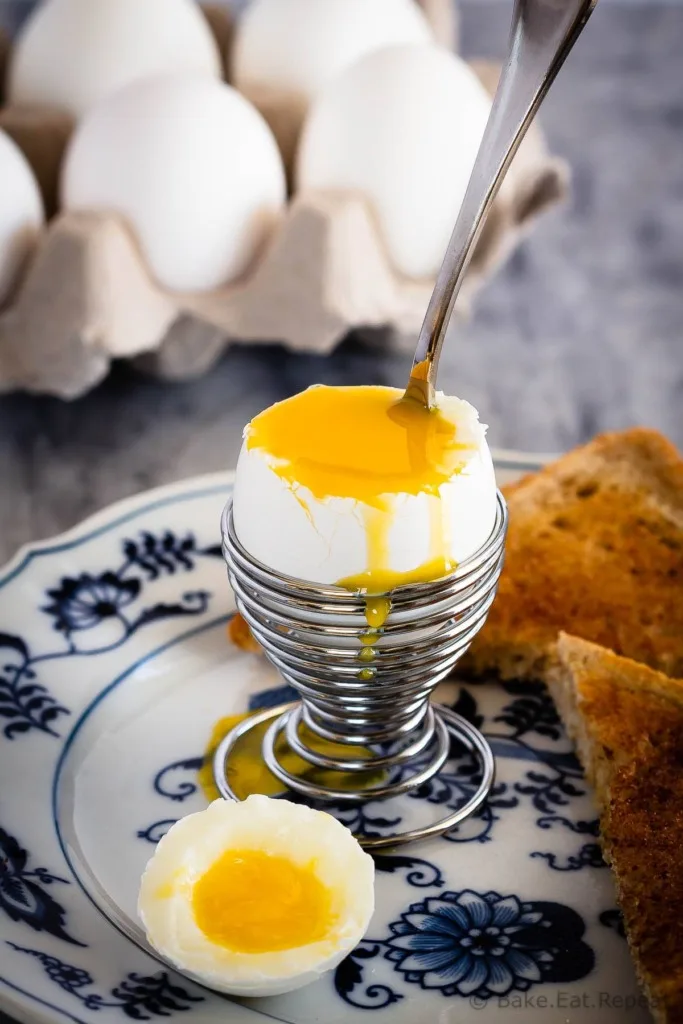 Tips for perfect Instant Pot Soft and Hard Boiled Eggs:
I just use the trivet that came with the Instant Pot to place the eggs on, but you can get these stackable egg steamer racks if you want to cook more then 8 or 9 eggs at a time
make sure you move the hard boiled eggs into an ice water bath immediately after cooking them – they are cooked perfectly this way and peel the easiest
I find that the hard boiled eggs peel the best if you peel them after they cool down but before refrigerating them, although they still peel quite well if you want to store them in their shells
For soft boiled eggs – one minute of cook time will give you a completely runny yolk, but I usually let the pressure naturally release for a minute before quick releasing the rest, or let the egg sit in it's shell for a couple minutes after taking it from the Instant Pot as cracking it immediately after one minute of cook time sometimes results in a bit of the white being underdone. Two minutes of cook time will cook the white completely but you usually end up with a bit of the yolk being hard cooked along the edges as well so it depends what your preference is.
Here are a few more great breakfast recipes for you: Apple Oatmeal Breakfast Cookies, Cherry Almond Granola, and Cinnamon Roll Pancakes
This post contains affiliate links, meaning that if you make a purchase through these links, I may receive a small commission. I am a participant in the Amazon Services LLC Associates Program, an affiliate advertising program designed to provide a means for us to earn fees by linking to Amazon.com and affiliated sites.