These rainbow cream cheese cookies are soft and chewy and so fun to make! The kids absolutely love them and they are so easy to make!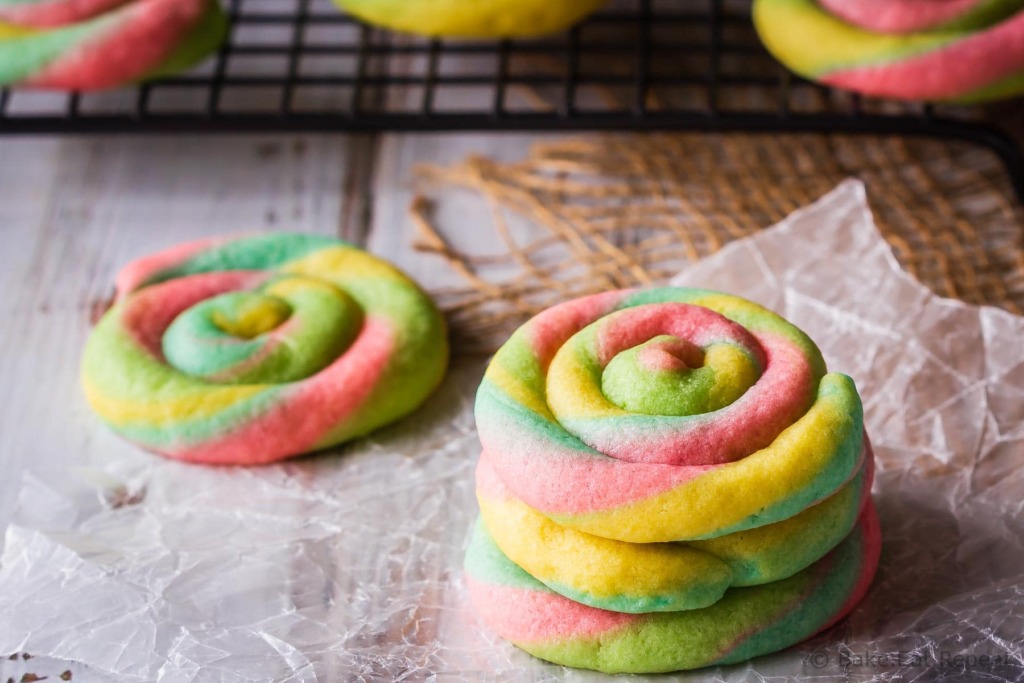 Fun, colourful cookies for you today! My kids go crazy for these rainbow cream cheese cookies.
Of course, they go crazy for pretty much any cookie, because, well, cookies.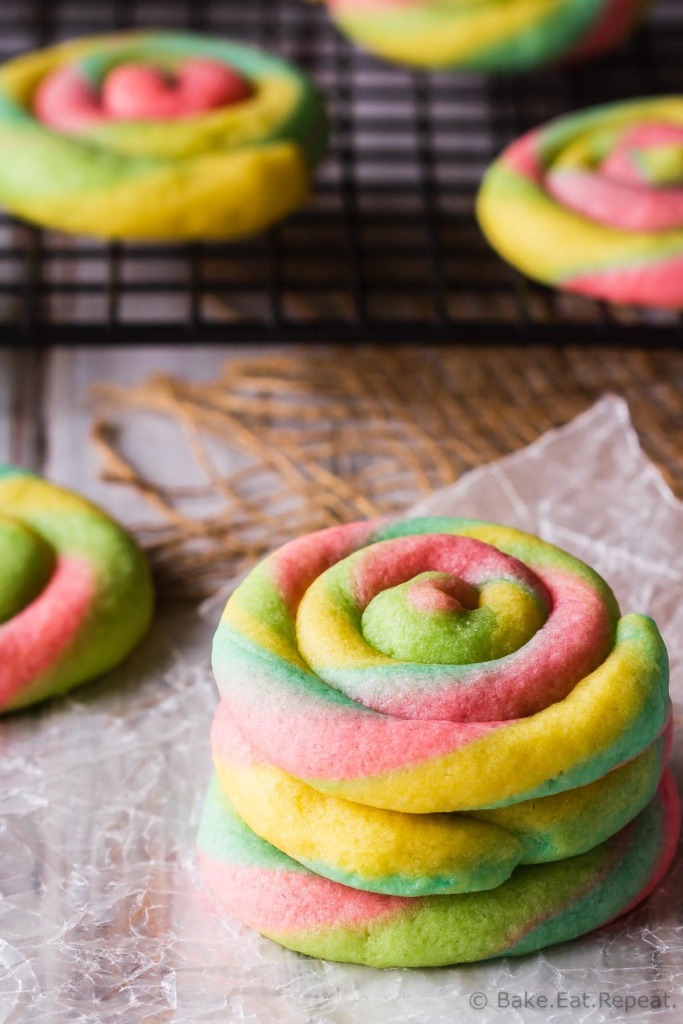 But these swirly, rainbow cookies are definitely a favourite. They're the cookies that get requested for birthdays. So you know they're good.
When you tell your child that you will make them anything for their birthday and they settle on rainbow cream cheese cookies.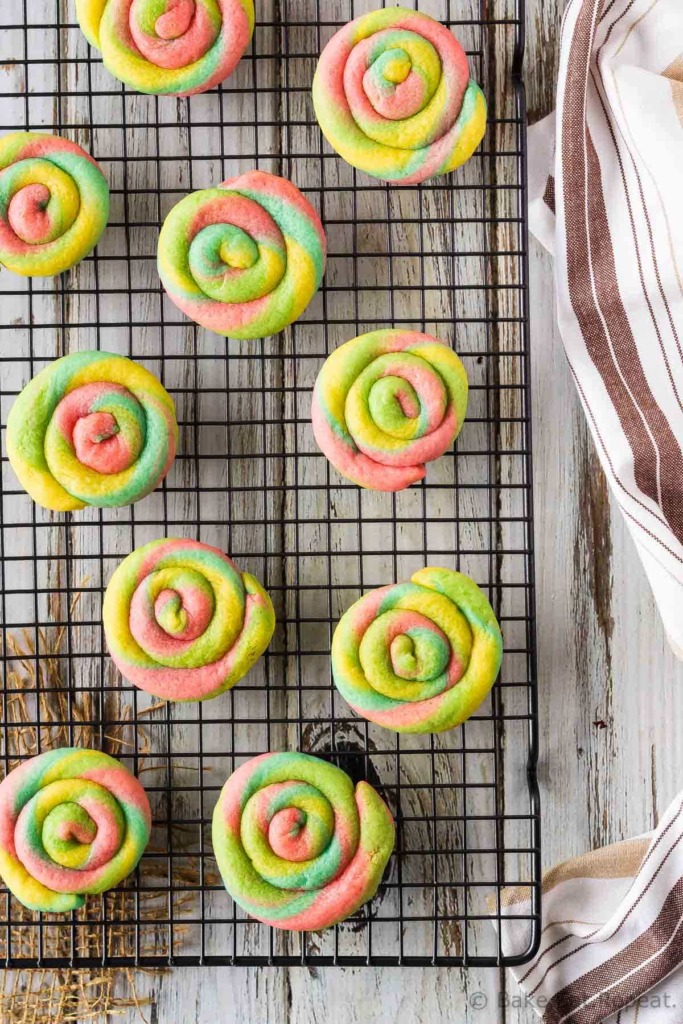 I think it's the colours. They're just fun. And they are so adaptable too.
Make them with your kids favourite colour to celebrate a birthday. Or red, white, and green for Christmas. Pastel colours for Easter. Or shades of red, pink, and white for Valentine's day.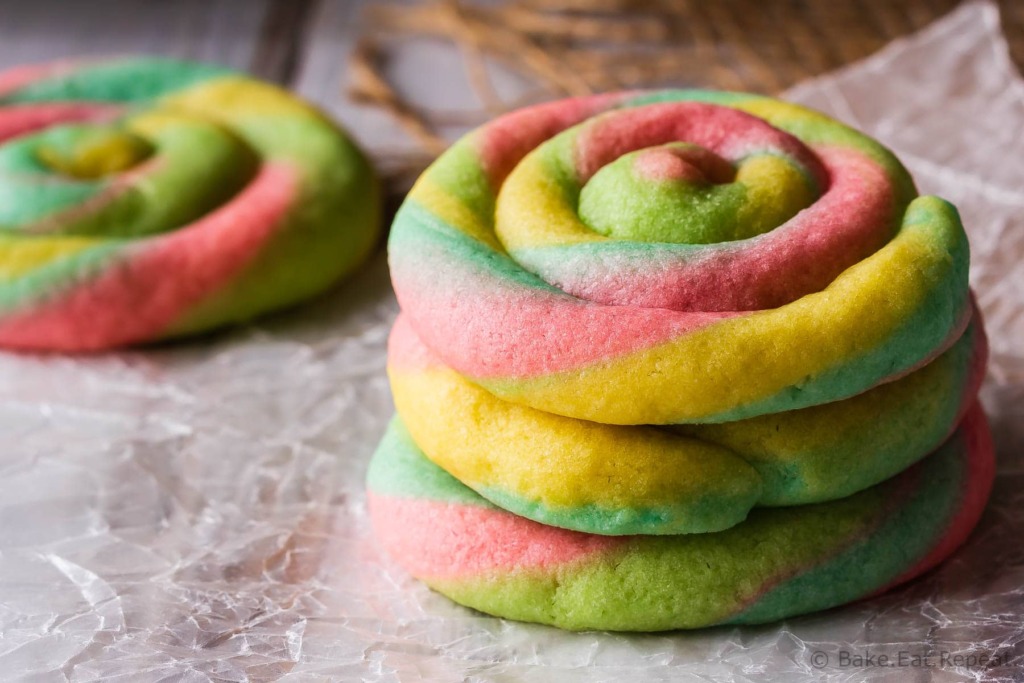 The options are endless, really.
The kids love helping to make these cookies too. It's kind of like playing with play-doh actually, so I get why they enjoy it!
Fun to make, and fun to eat. These soft, rainbow swirl cookies are always a hit!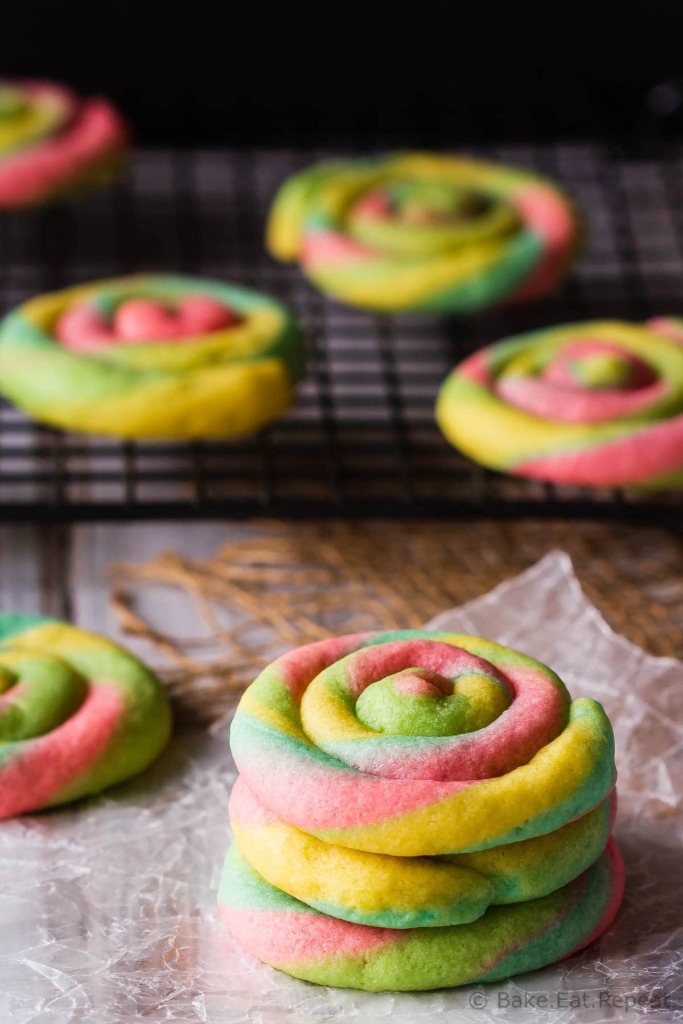 How to make Rainbow Cream Cheese Cookies:
I like to use my food processor for making this cookie dough. I find that it's the best for mixing the food colouring into the dough. A stand mixer or electric mixer would work too though.
If your cookie dough isn't too soft after mixing in the colour, you can shape the cookies immediately and chill them on the cookie sheet. If it's too soft to work with chill the dough first though. I've made them both ways, just chill them for 30-60 minutes instead of just 15 minutes before baking if you skip the initial chilling step. You want them to be cold when you bake them so they don't spread too much.
I usually make these cookies with four colours. You can easily make them more or less colours if you like though! I like to use this gel food colouring as you need much less to get intense colours then you do with the liquid food colouring.
Here are some more great cookie recipes for you: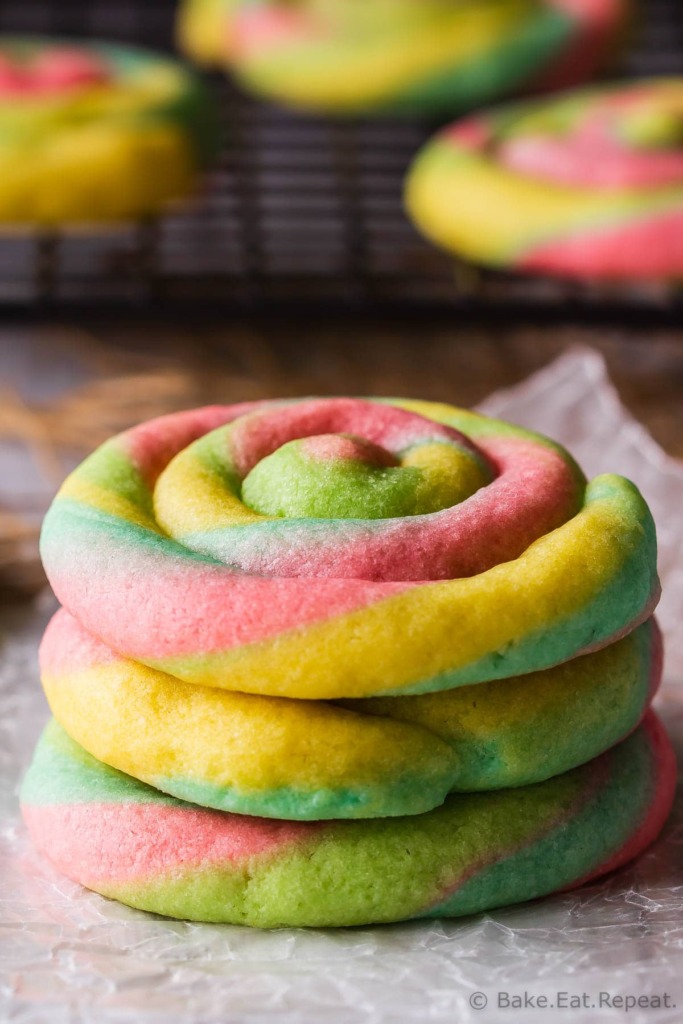 I've also shared these Rainbow Cream Cheese Cookies over on Food Fanatic.