These homemade breadsticks are quick and easy to make, and can be ready in just 1 hour! Soft, buttery, garlicky breadsticks everyone will love!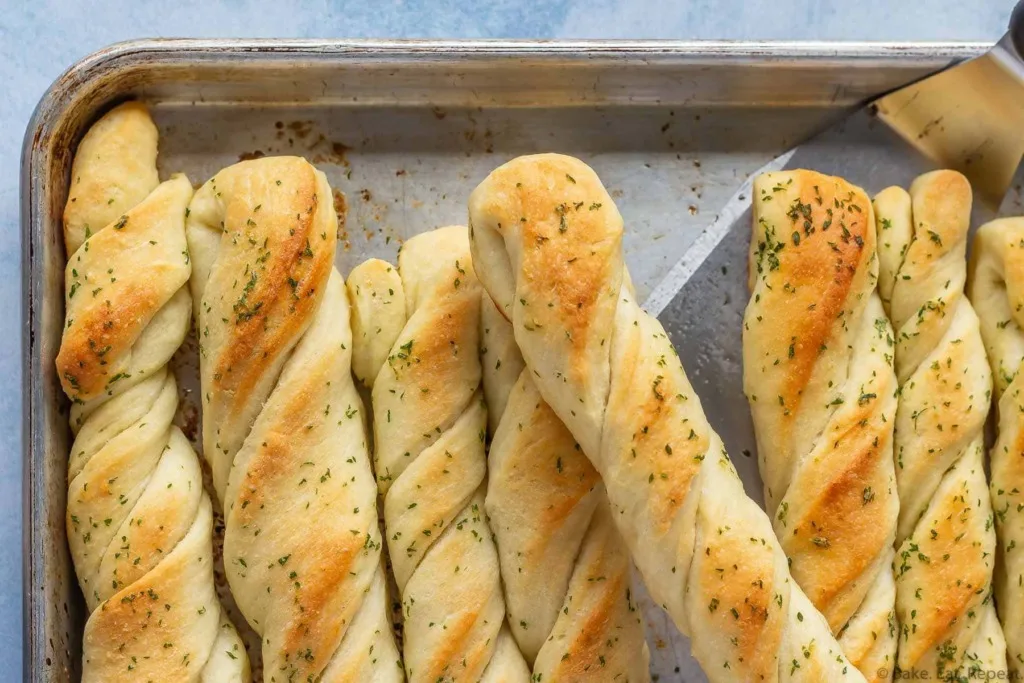 These buttery, garlicky, homemade breadsticks are just amazing. I make them pretty regularly, and we are not sick of them yet.
Basically whenever I need a carb-y side dish to go with a meal, these homemade breadsticks are what I turn to.
They are so tasty, everyone loves them, and they can be on the table in just one hour.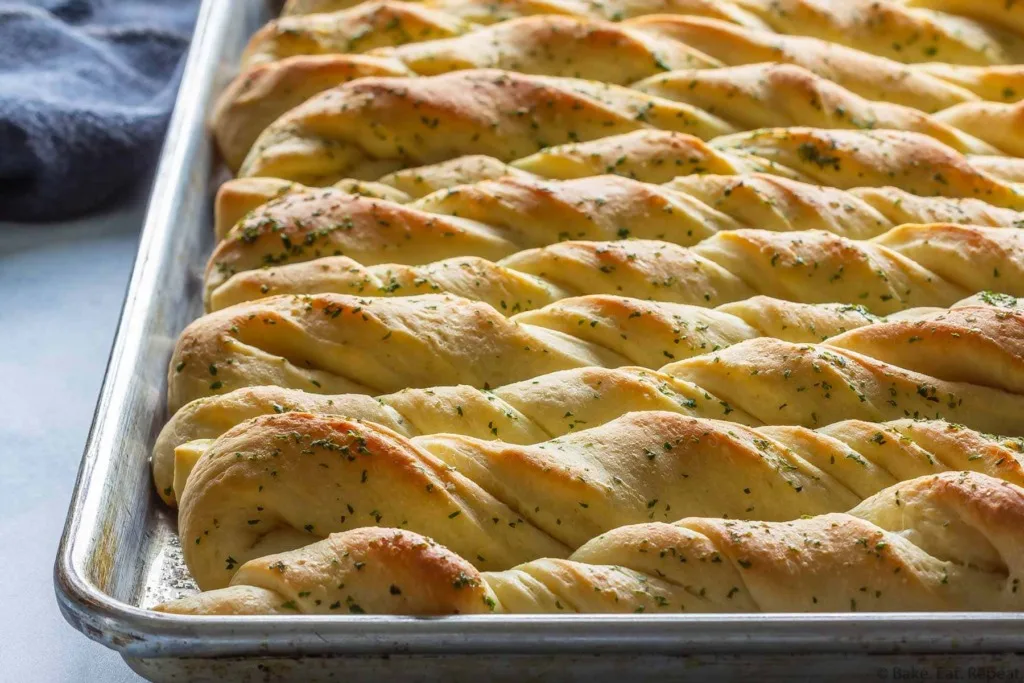 There are not a lot of bread recipes that can be made that quickly from scratch, so this is often the recipe I pull out when I want homemade bread quickly.
And if you want to make them even better, top them with some shredded cheese for some fantastic cheesy garlic breadsticks. You will love them!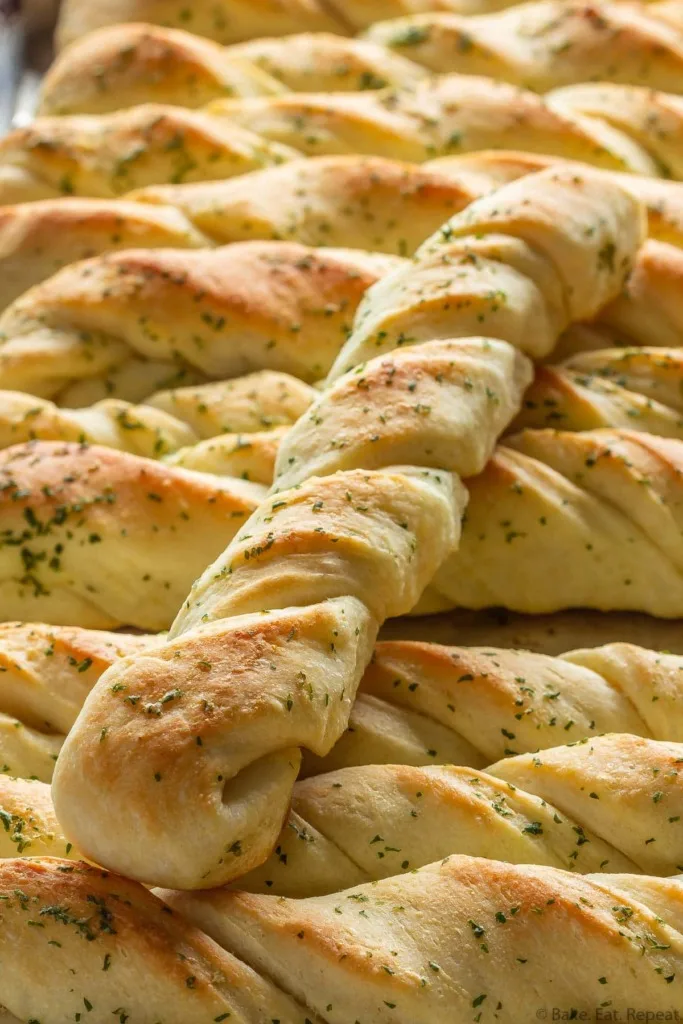 How do you make breadsticks from scratch?
Making breadsticks from scratch is really very easy. These homemade breadsticks can be ready in just 1 hour, so they make the perfect side dish.
The most important thing with yeast breads is to make sure not to use the amount of flour called for in the recipe as a hard and fast rule.
Many things can affect how much flour is needed in a bread recipe, such as the humidity where you are, and it can change from day to day.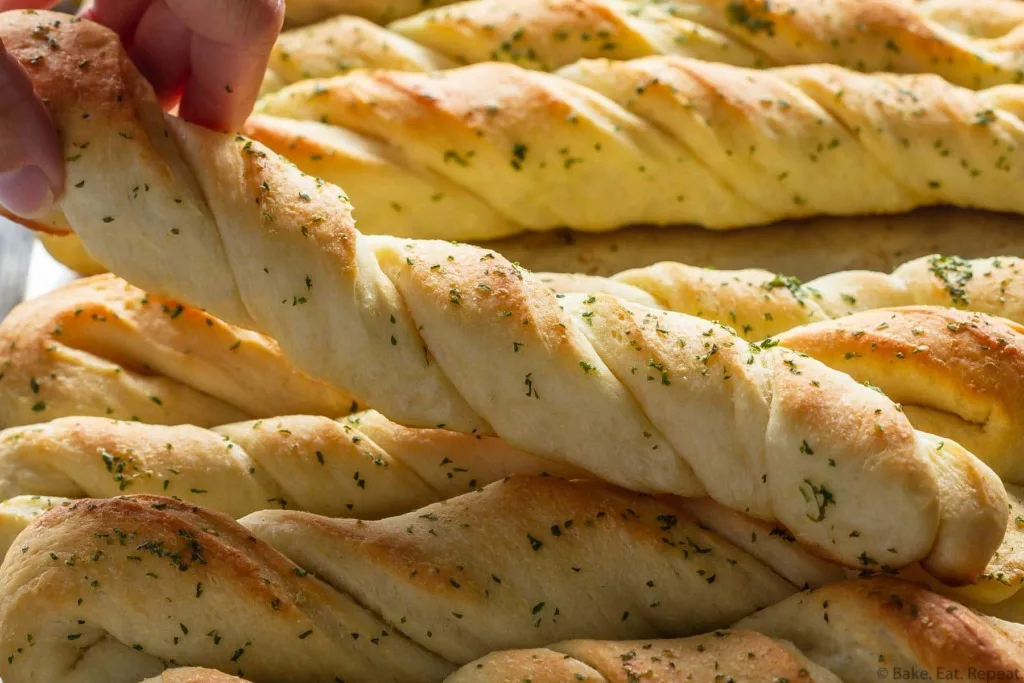 So go with how the dough looks, start with the lowest amount of flour called for (in this recipe it's 3 cups), and add more if you need to.
If you are unsure what the dough should look like, I have step by step photos on this How to Make Bread post. The same rules apply for this breadstick dough.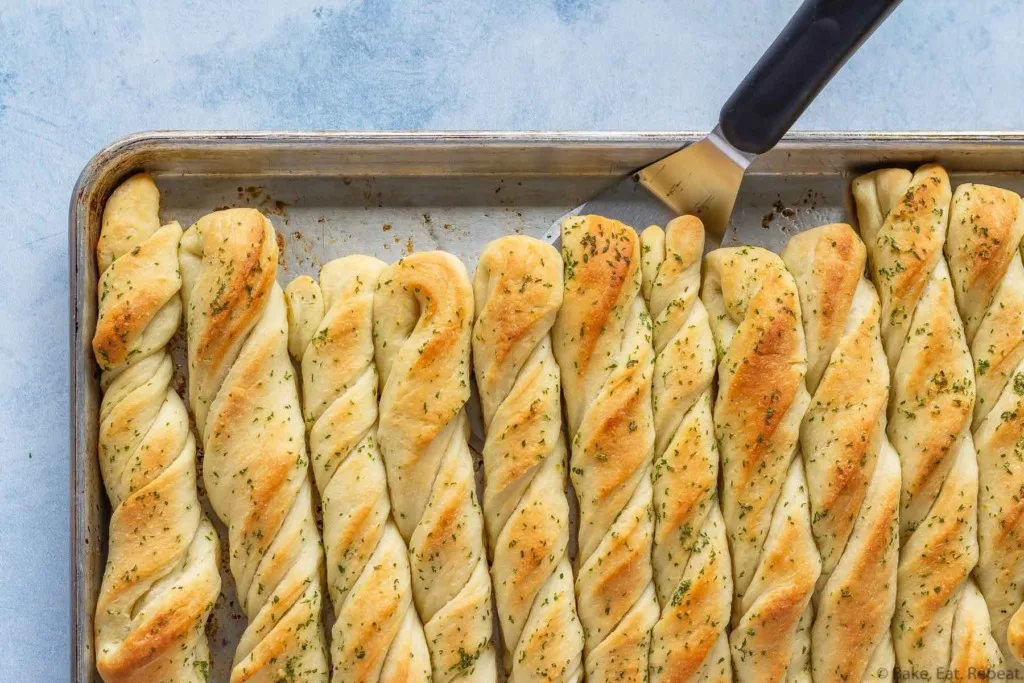 What do you eat breadsticks with?
My family will happily eat homemade breadsticks with pretty much anything, but they go very well with these Crispy Chicken Thighs, this 30 Minute Chicken Stew, or this Instant Pot Chicken Chili.
Breadsticks are also something we love with spaghetti, or just as a side dish when grilling with any of these 7 Chicken Marinades or 9 Pork Chop Marinades.
And the kids will fight over the leftovers the next day!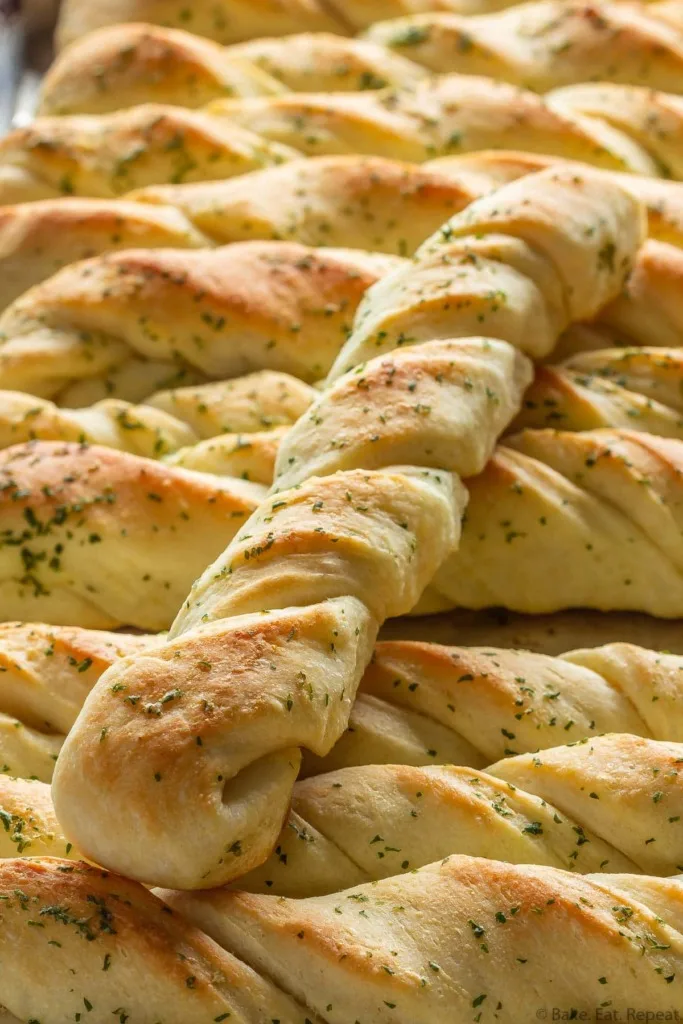 How to make Homemade Breadsticks:
If you have a stand mixer, this bread dough mixes up very quickly with just 5 minutes of kneading time in the mixer.
Without a stand mixer, used a wooden spoon to stir the dough together and then knead the dough by hand for 8-10 minutes.
If you are unsure what correctly floured bread dough should look like, refer to this post on How to Make Bread. It has step by step photos of the process of making bread so you can see what it should look like.
Here are some more great bread recipes for you: