This homemade spaghetti sauce is very easy to make and is so much better then the bottled kind! Plus it freezes very well if you want to make it ahead of time!
If there is one thing that I make for dinner a lot, it's spaghetti. And I'll be honest, sometimes that means cooking some ground beef, pouring in a jar of store-bought pasta sauce, and boiling some noodles. Can't beat the easy simplicity of that meal.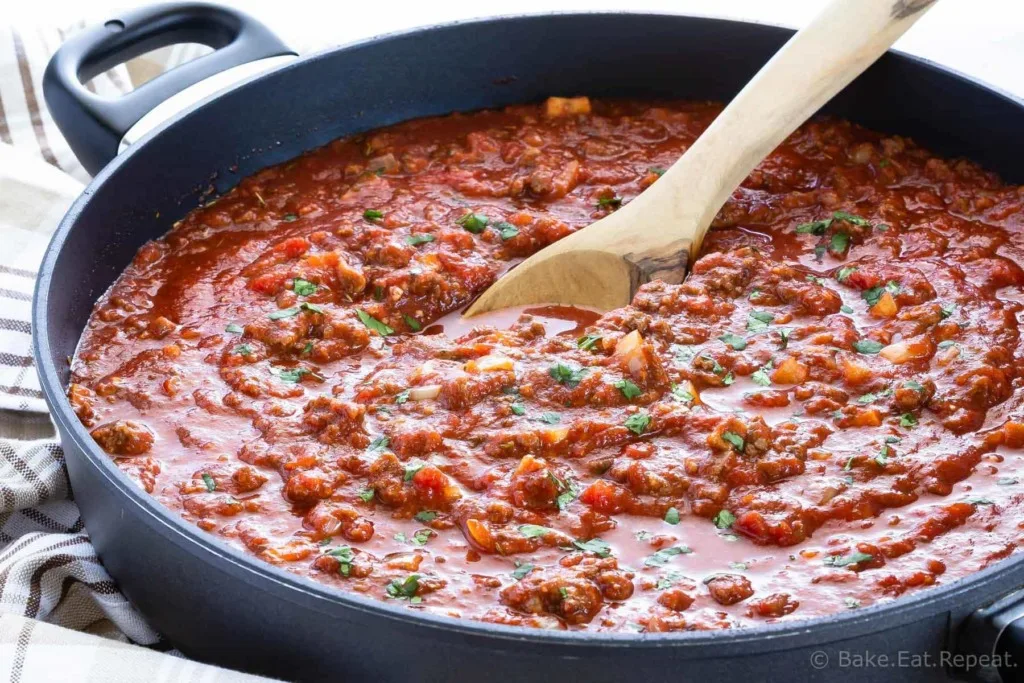 But this homemade spaghetti meat sauce is a hundred times better then that. I've made it at least that many times, so my math must be right.
I will say that when I make the full recipe (scratch sauce, not skipping the mushrooms, fresh garlic instead of powder, etc, etc) the entire family notices the difference. Even the 7 year old.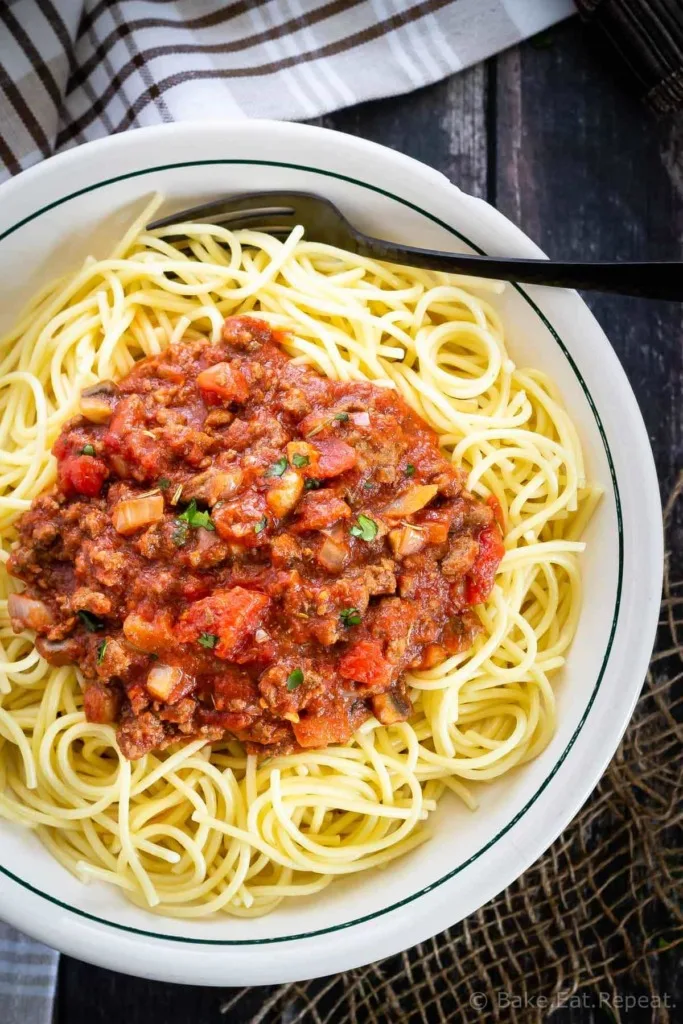 Of course, I have a family of spaghetti fanatics. I could make spaghetti for dinner six nights in a row and on the seventh ask everyone what they want for supper, and without fail I think all four of them would answer "spaghetti".
They never get sick of it.
Which is great for those nights I make spaghetti. Kind of annoying on the days I want some help coming up with ideas for the meal plan that week and all the help I get is "spaghetti". Yes I know, you always want spaghetti. All of you. Always.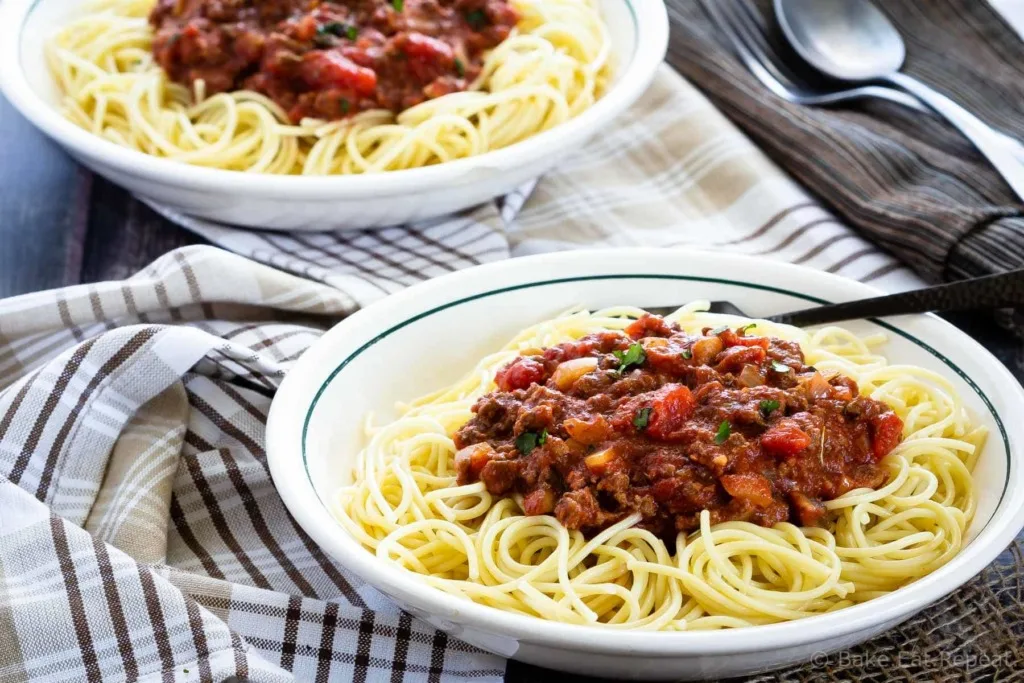 But hey, at least I have a go to homemade spaghetti recipe that is easy to make and tastes absolutely fantastic.
And it freezes well too – so there's an easy way to have homemade spaghetti sauce quickly the next time they ask for spaghetti.
You know, like tomorrow.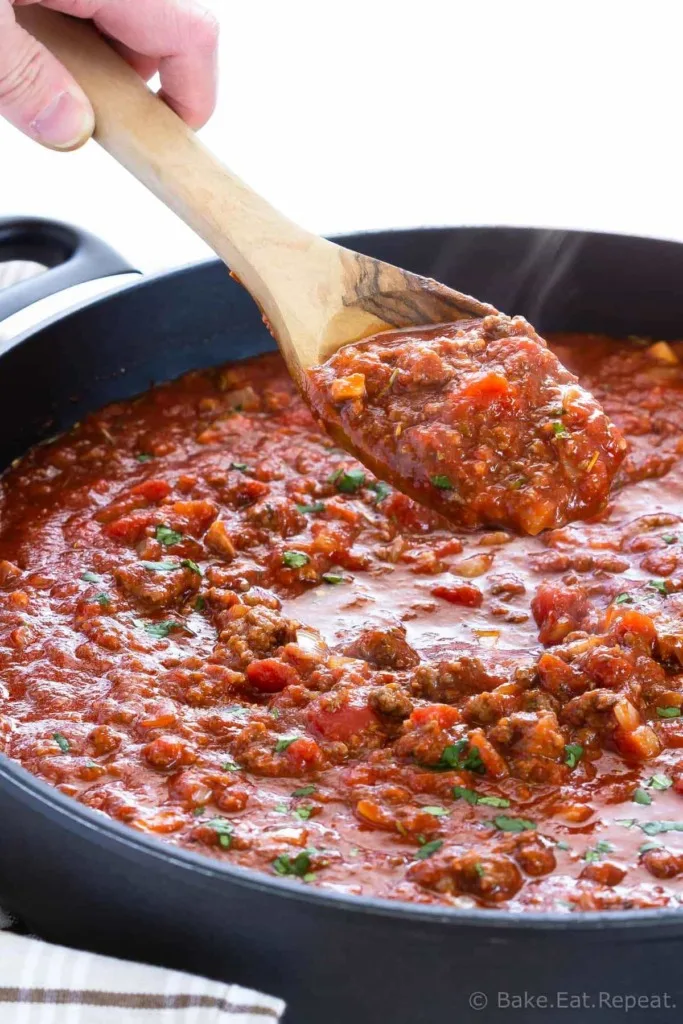 Do you simmer with the lid on or off?
I always simmer this spaghetti sauce with the lid on. I don't find that it needs to be thickened at all, we like the consistency as it is. If you want it thicker though, you can definitely simmer the sauce with the lid off and that will reduce the liquid a bit and make a thicker sauce.
How do you take the bitterness out of spaghetti sauce?
The acidity of the tomatoes can make spaghetti sauce taste bitter. Adding a couple of teaspoons of sugar to the sauce counteracts this acidity and gets rid of the bitter taste in the sauce.
So don't skip the sugar in the recipe! There's still much less sugar in this homemade spaghetti sauce then you will find in most bottled sauces.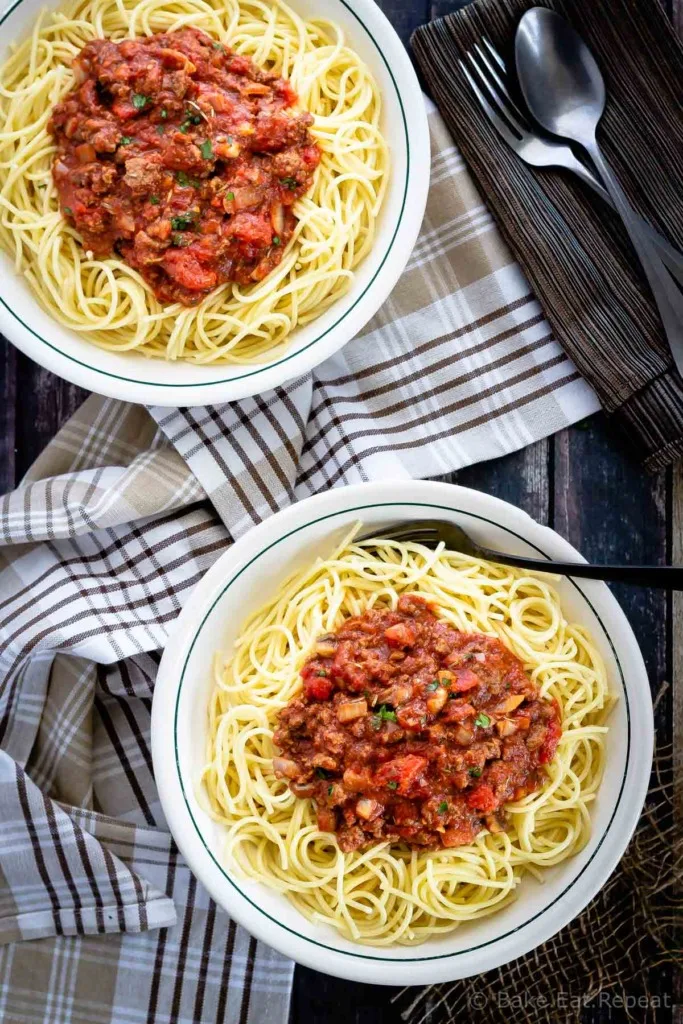 How to make Homemade Spaghetti Sauce:
Here are some more great pasta recipes for you: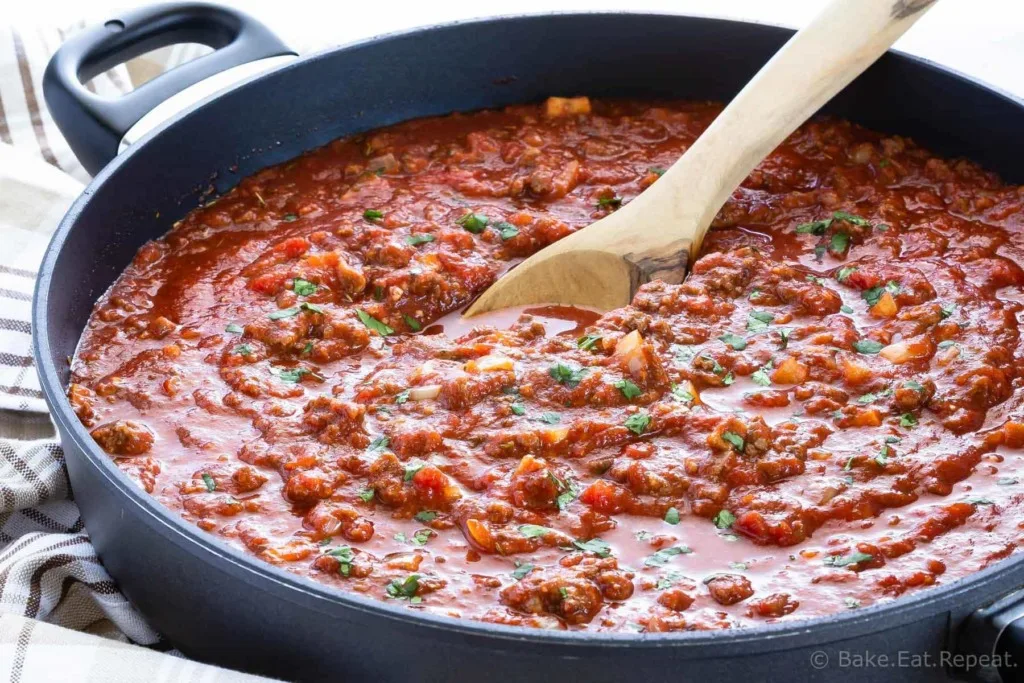 I've also shared this Homemade Spaghetti Sauce recipe over on Food Fanatic.