These chewy, triple chocolate macadamia nut cookies are super easy to make. They will definitely disappear in no time!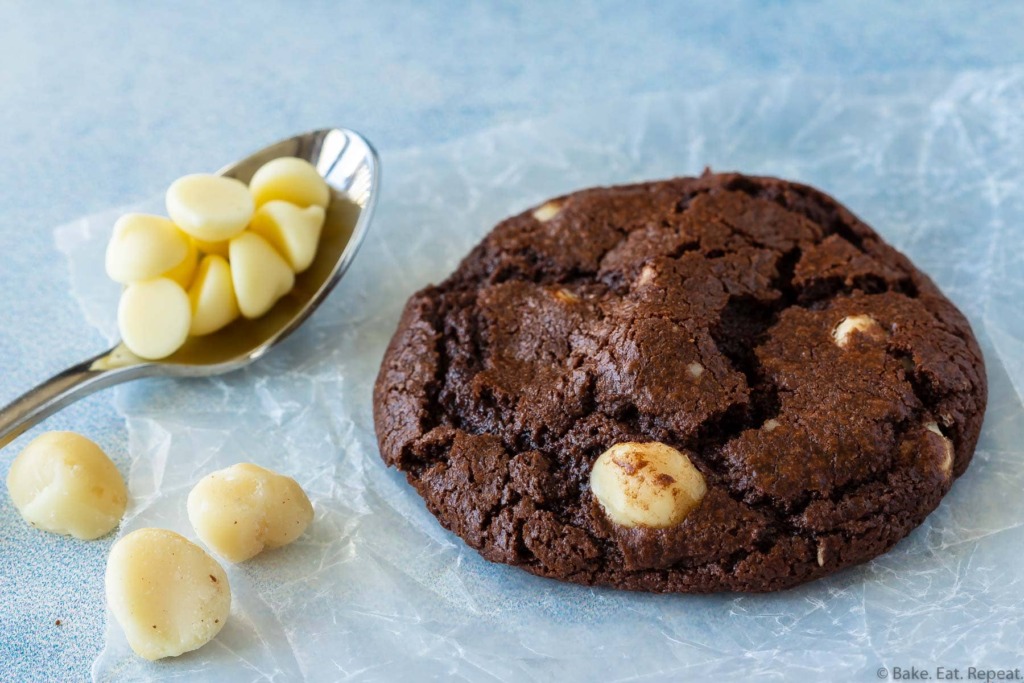 These triple chocolate macadamia nut cookies were a huge hit at my house. I think the entire batch disappeared in about 2 days.
Which is saying something since the recipe makes between 2 and 3 dozen cookies. And they can't even be packed in the kids school lunches since they have nuts.
So my family enjoyed these.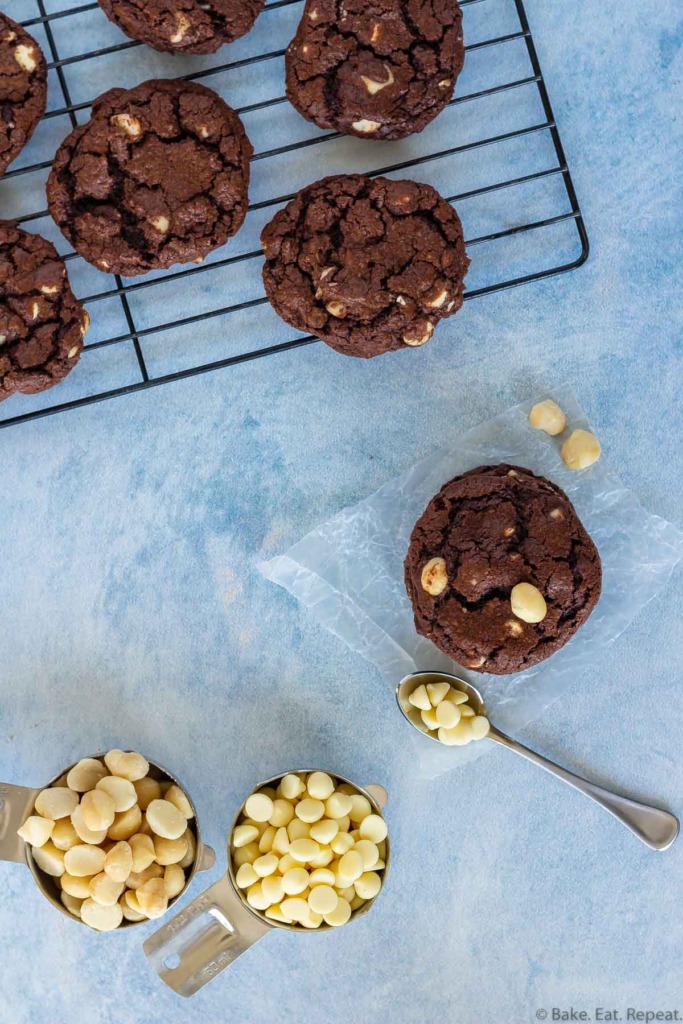 Hard not to. Soft, chewy, chocolatey cookies loaded with macadamia nuts and more chocolate. They are so tasty.
Plus they're easy to make, and don't even require any chilling time. Basically it's the perfect cookie!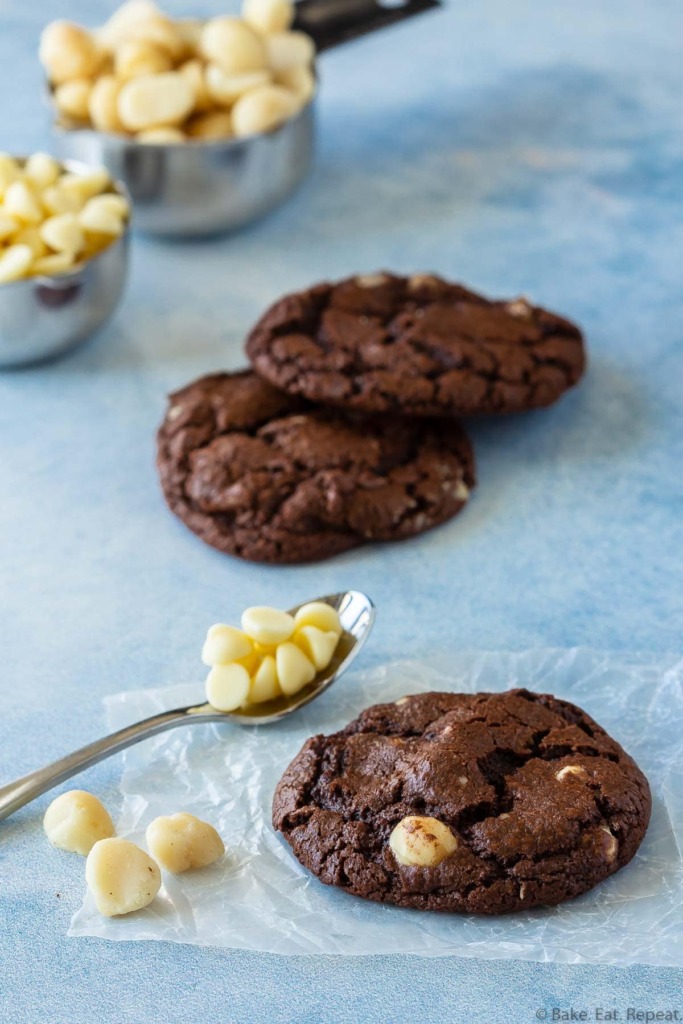 Does chilling the cookie dough make a difference?
Chilling cookie dough is definitely important for a lot of cookies, but I didn't find it made much of a difference in these triple chocolate macadamia nut cookies.
This cookie dough is very soft, so if you find it too soft to scoop out and drop onto the baking sheet easily, then chill it for 30-60 minutes first.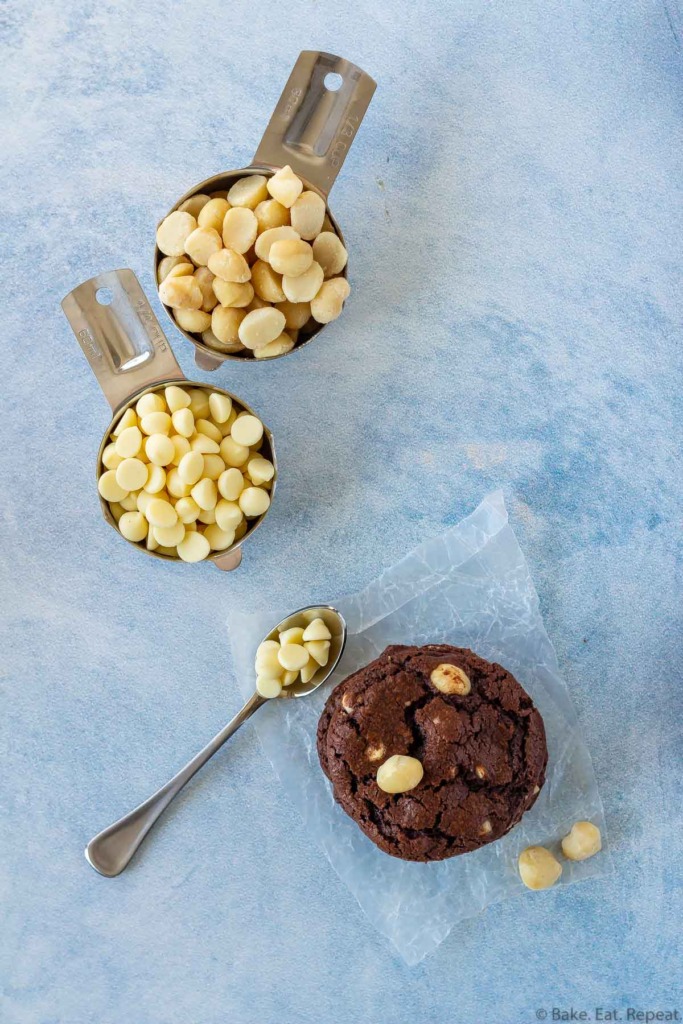 With most cookie dough, the chilling step is meant to cool the fat in the dough, and prevent the cookies from spreading too much.
These cookies don't spread that much anyways, and I did not see a noticeable difference between the cookies that were baked immediately, and the ones where I chilled the dough first.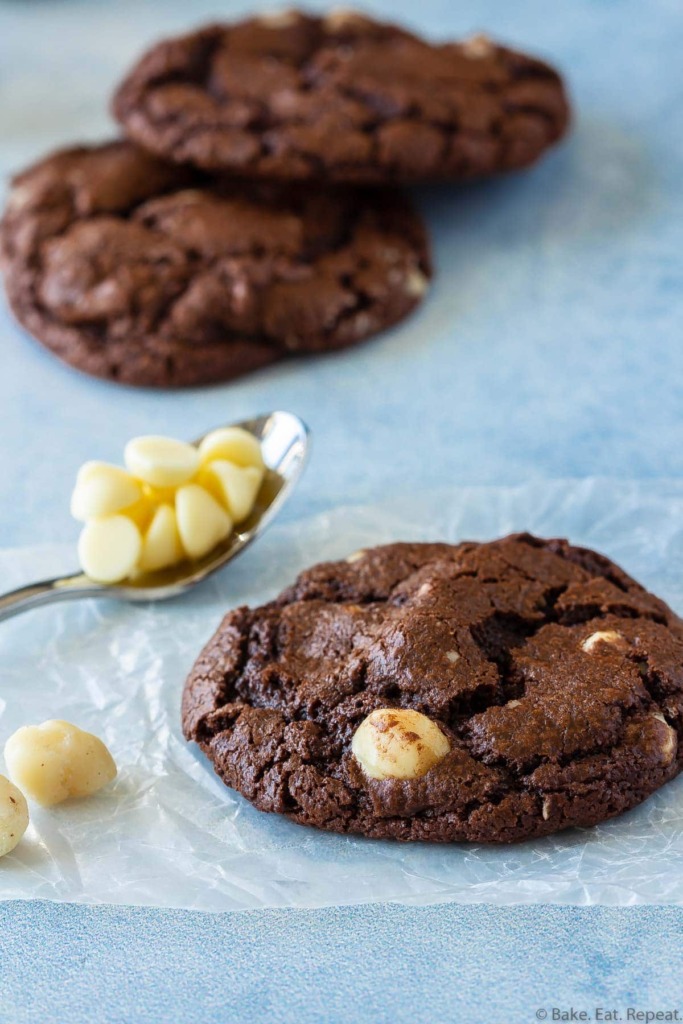 How do you cut macadamia nuts for cookies?
For these cookies, I chopped the macadamia nuts quite coarsely. You don't need to be super picky about it, chopping each nut individually, or anything like that.
Simply toss them on a cutting board and chop across the pile of nuts a couple of times.
Basically you just want to make sure you don't have full size nuts in your cookies as they're a little big to leave whole.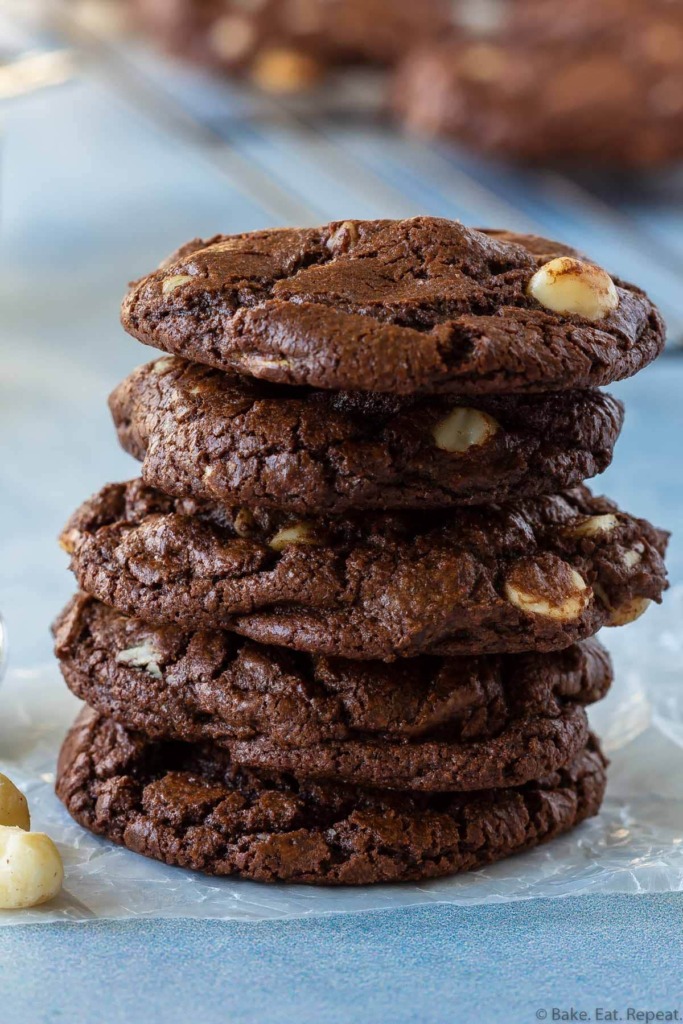 How to make Triple Chocolate Macadamia Nut Cookies:
I've made these cookies with both dark chocolate chip and semi-sweet chocolate chips and they are both great, so use whichever you like.
I always use Dutch process cocoa powder in these cookies, and have not tried it with natural cocoa powder. Since there is baking soda in the recipe, I think natural cocoa powder could be substituted, but the cookies will likely be lighter in colour and have a less intense chocolate flavour.
I use a 1.5 tablespoon cookie scoop to portion out these cookies. If you don't have a cookie scoop, simply use two spoons to scoop and drop the cookie dough onto the baking sheet. They will be a little less uniform in size but it will work just fine.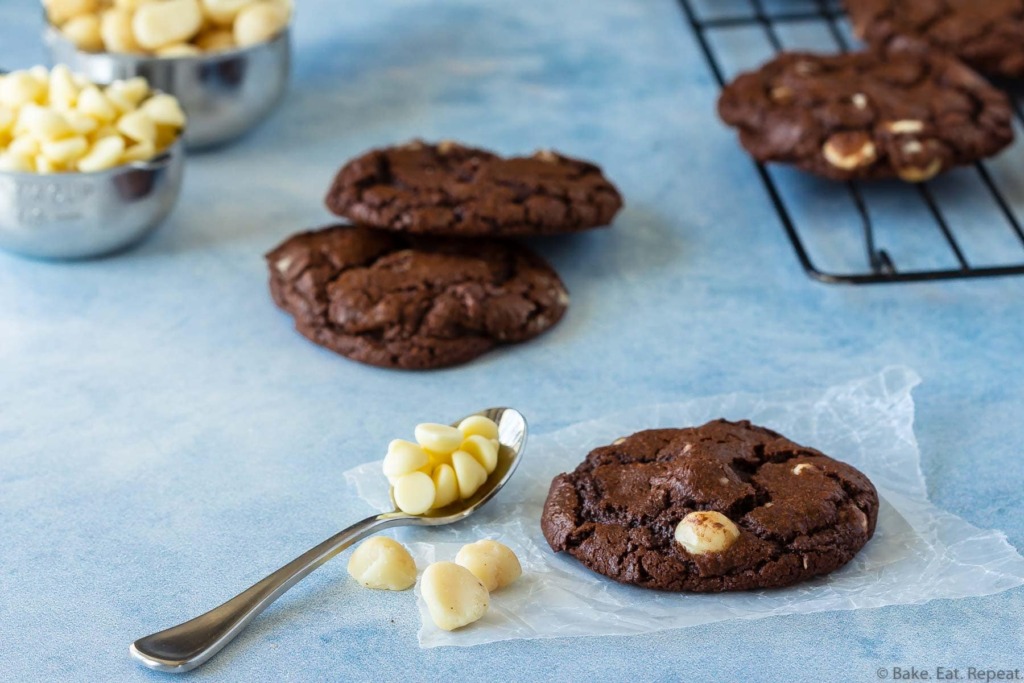 Here are some more great cookie recipes for you: