This one pot creamy Tuscan chicken is easy to make and tastes amazing over some hot pasta! The whole family will love it!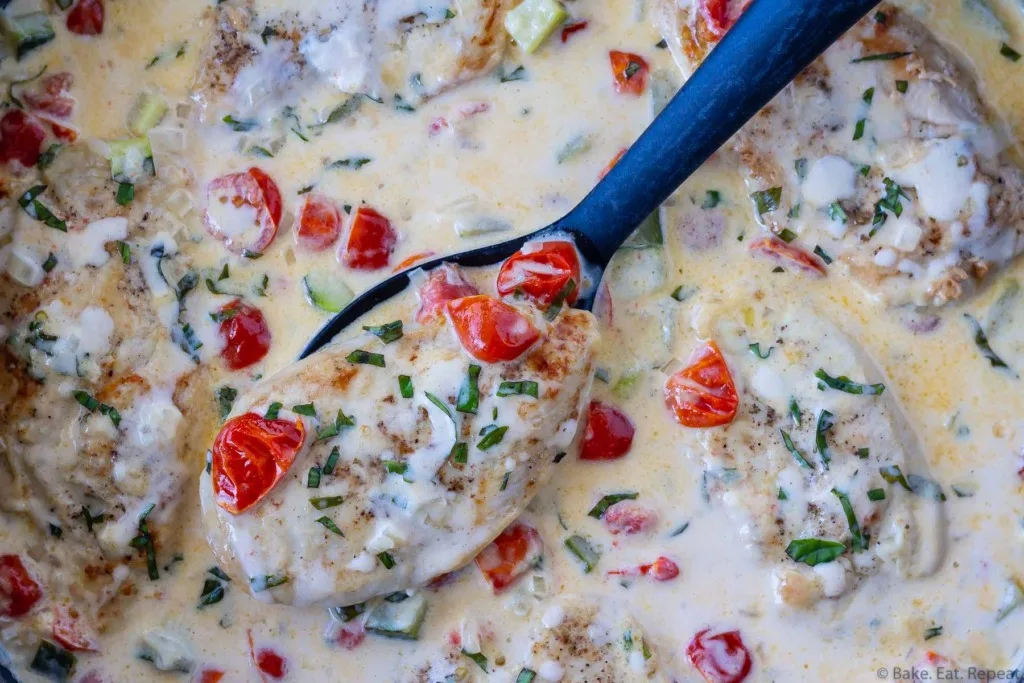 My family absolutely loved this one pot creamy Tuscan chicken. I think I made it 3 or 4 times in two weeks and nobody was sick of it.
In fact, they were still raving about how good it was.
But it's hard to beat browned chicken breasts slathered in a garlic cream sauce with tomatoes, zucchini, and fresh basil, served over hot pasta.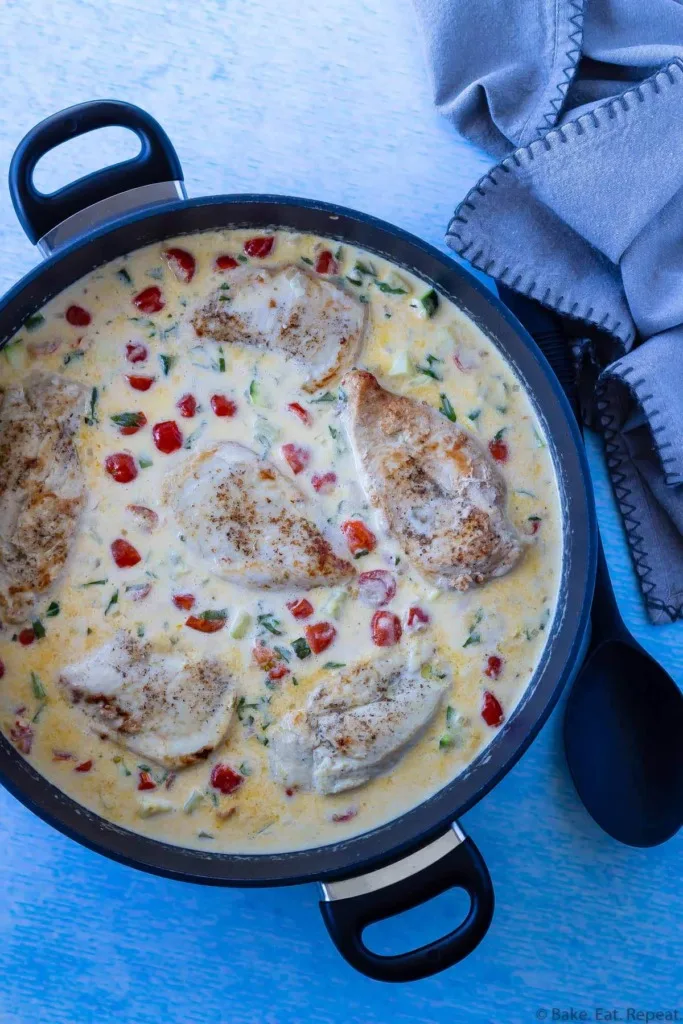 It was so good that my family of five had no trouble finishing the entire pan.
Of course, my kids are really big eaters, so that's probably a bit unusual. But it was delicious, so I can hardly blame them!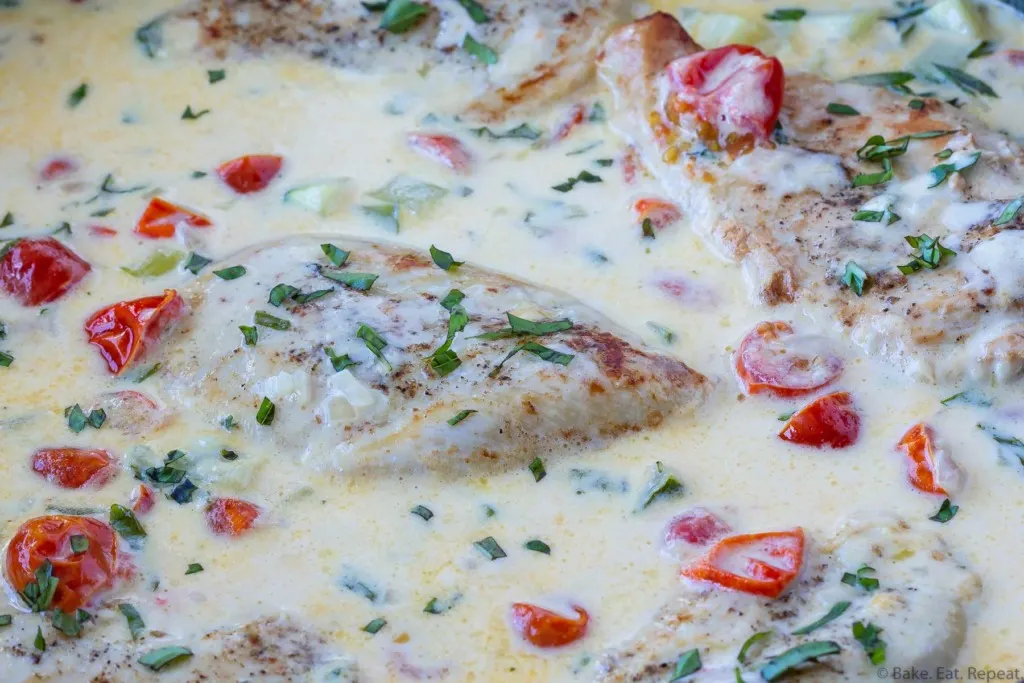 What should I serve this creamy Tuscan chicken with?
We loved this chicken in a garlic cream sauce served over hot pasta.
I think it would be great on it's own as well though, served with some crusty bread to mop up that delicious sauce!
There is a fair bit of sauce though, as we liked it with pasta, so keep that in mind if you prefer to skip the pasta.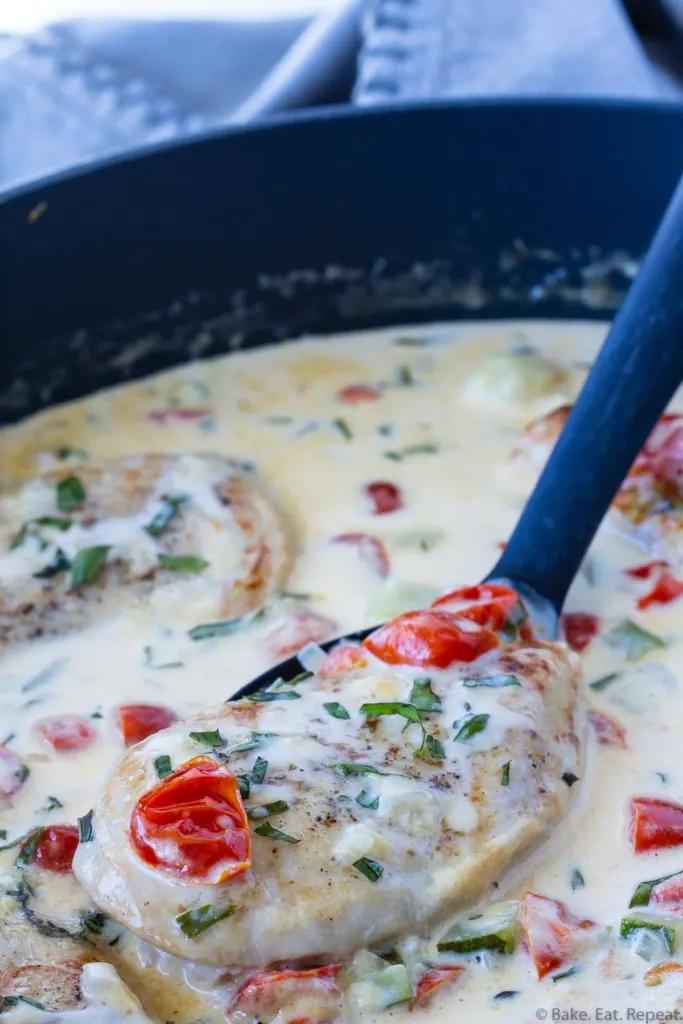 How do you thicken garlic cream sauce?
This garlic cream sauce thickens quite easily. Using heavy cream for the sauce, it will thicken by simply bringing it to a boil and lowering the heat to a simmer for about 5 minutes.
It does not get extremely thick though, it thickens slightly. So keep that in mind while you're cooking it. It won't be super thick. After simmering the sauce for about 5 minutes it will be slightly thickened.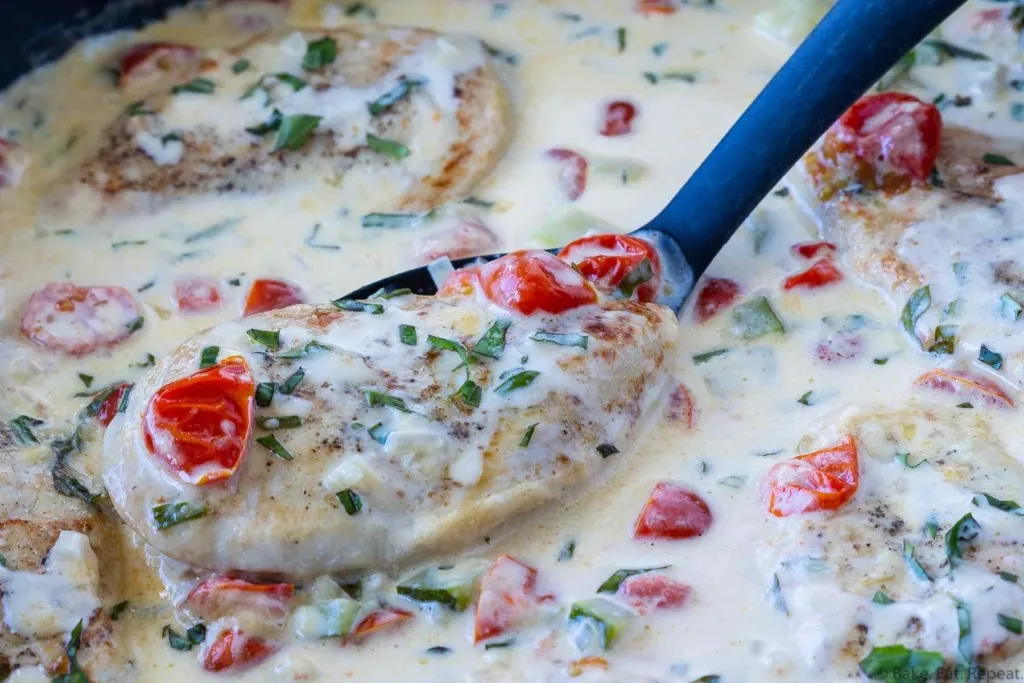 As it cools it does thicken a bit more. If you want it to be a thicker sauce, you can whisk a tablespoon of corn starch into the cream before adding it to the pan.
We preferred this garlic cream sauce to be on the thinner side though. It was delicious this way served over hot pasta.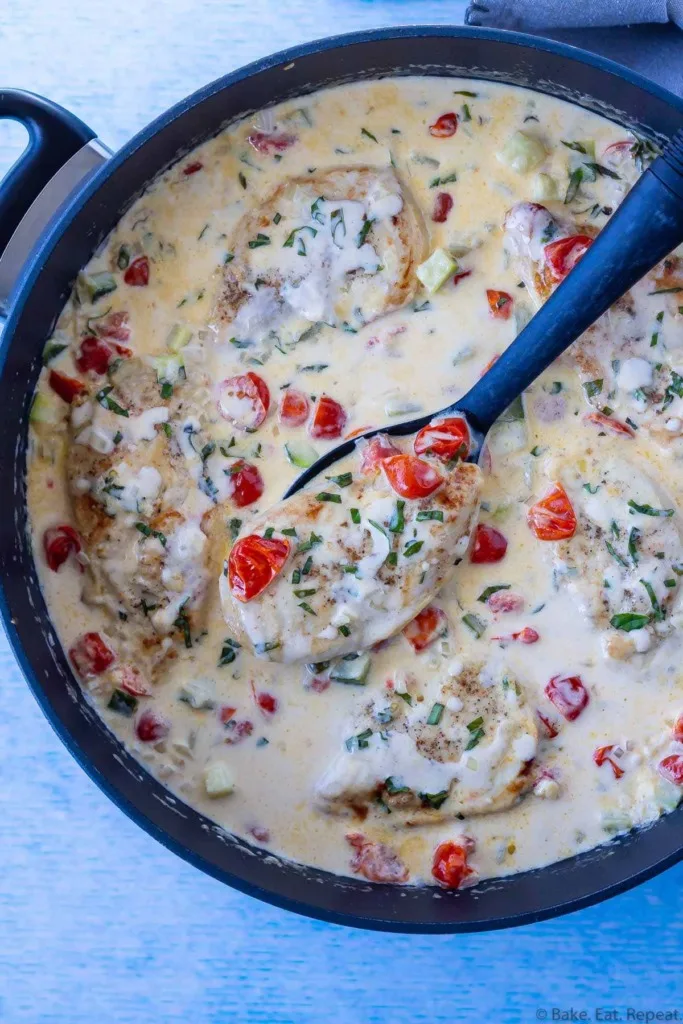 How long does it take to saute chicken breasts?
The chicken breasts for this recipe are sliced in half for 6 thinner pieces of chicken, so they cook quite quickly.
Saute them over medium heat for about 4 minutes per side to get nicely browned chicken breasts that are cooked through, but still nice and juicy.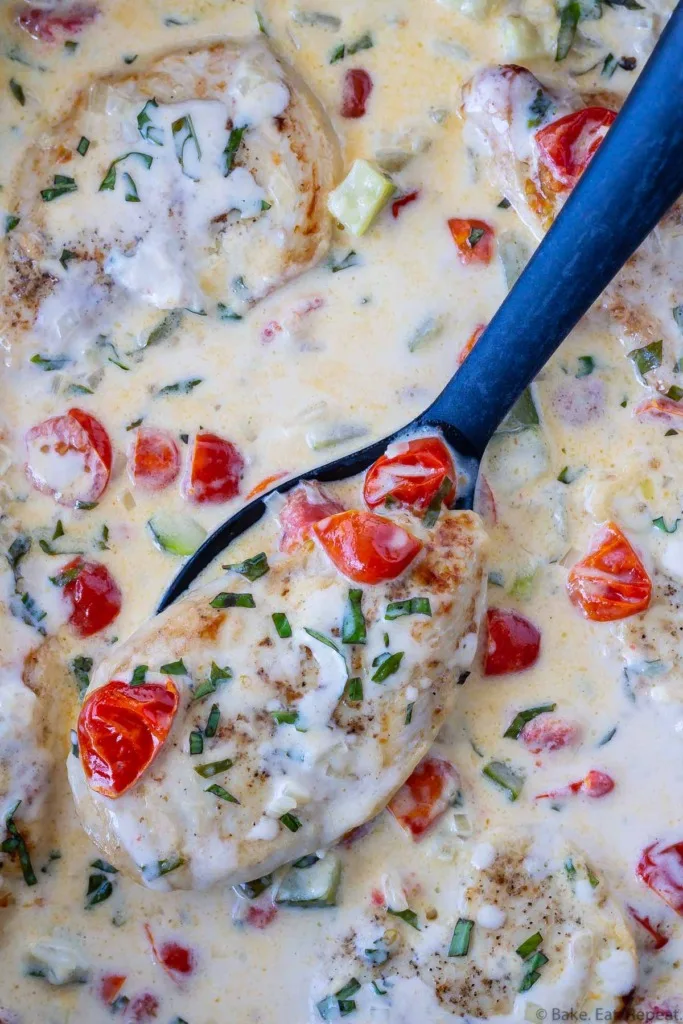 How to make Creamy Tuscan Chicken:
I like to use this garlic press to mince my garlic – so much faster to press it through a garlic press than it is to mince it with a knife.
The easiest way to chop fresh basil is to stack the leaves, roll them up into a tight cylinder, and then slice the cylinder of leaves thinly. If you prefer it to be chopped up, instead of in thin strips like this, you can then slice across the opposite direction, but thin strips work just fine for this recipe.
If you would like to change up the vegetables, you can certainly do that, but the tomatoes are fantastic so I recommend using those for sure! Spinach would also be amazing in this sauce.
Here are some more great chicken recipes for you: