These crispy baked chicken thighs take just 10 minutes to prep for the oven and taste fantastic. My family can't get enough of this meal!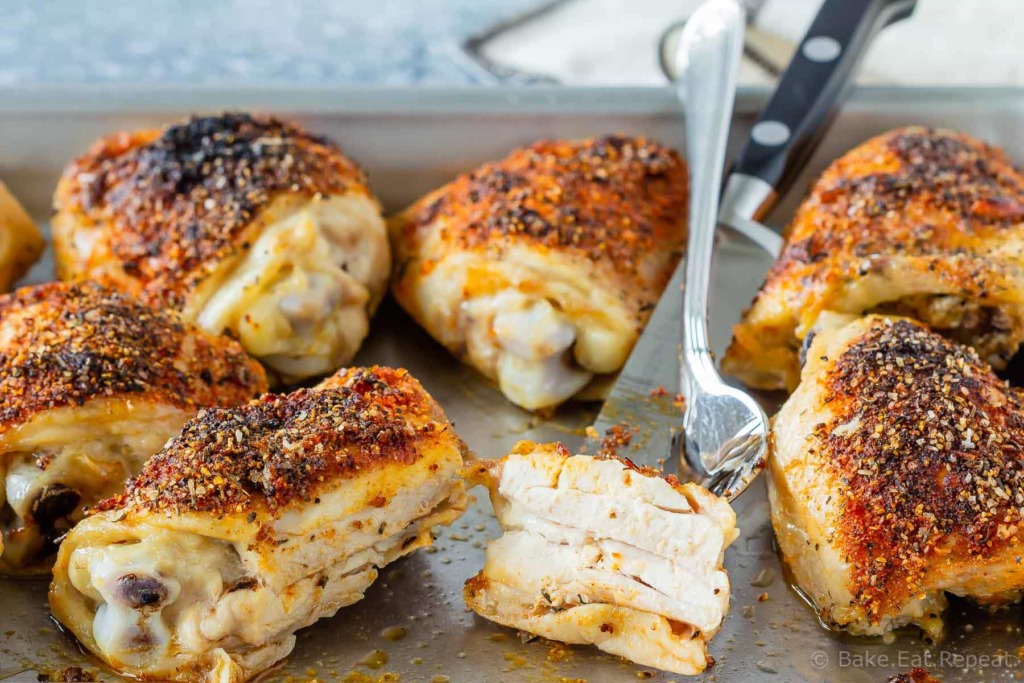 I made these crispy baked chicken thighs on a whim one night. Didn't have any plans for dinner, so this is what happened.
Super fast and easy, and they ended up being one of those pleasant surprises, where everyone loved them.
And then we had them another 5 or 6 times that month, and I decided the recipe was too good not to share!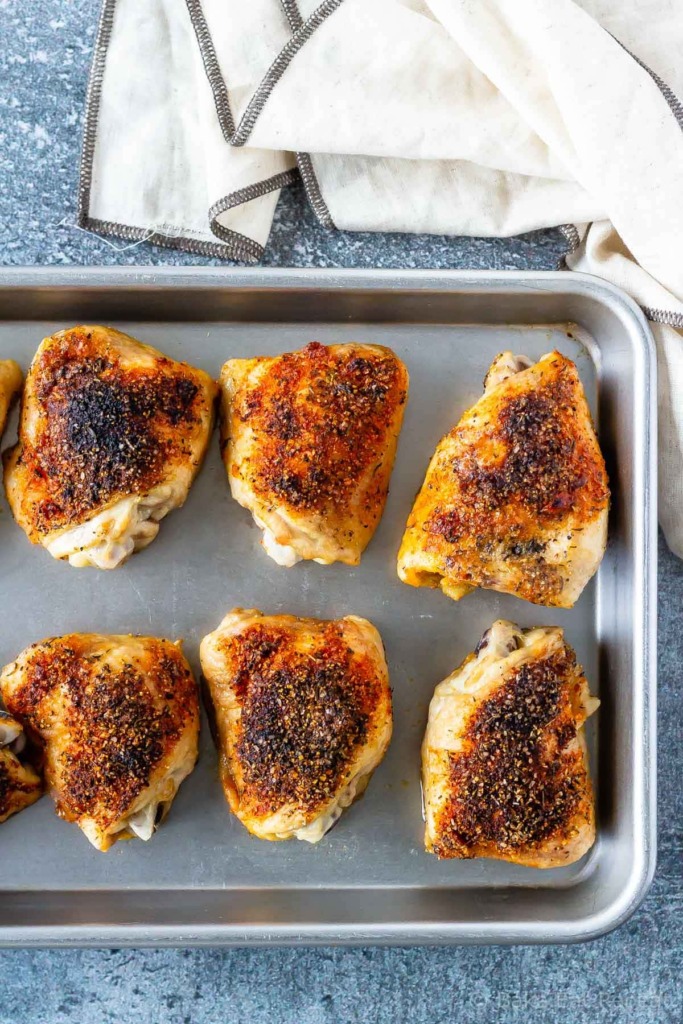 These baked chicken thighs are so fast and easy to make that you can have them ready to go in the oven before it's even finished heating.
And you most likely have all the ingredients for the tasty seasoning that they are coated in.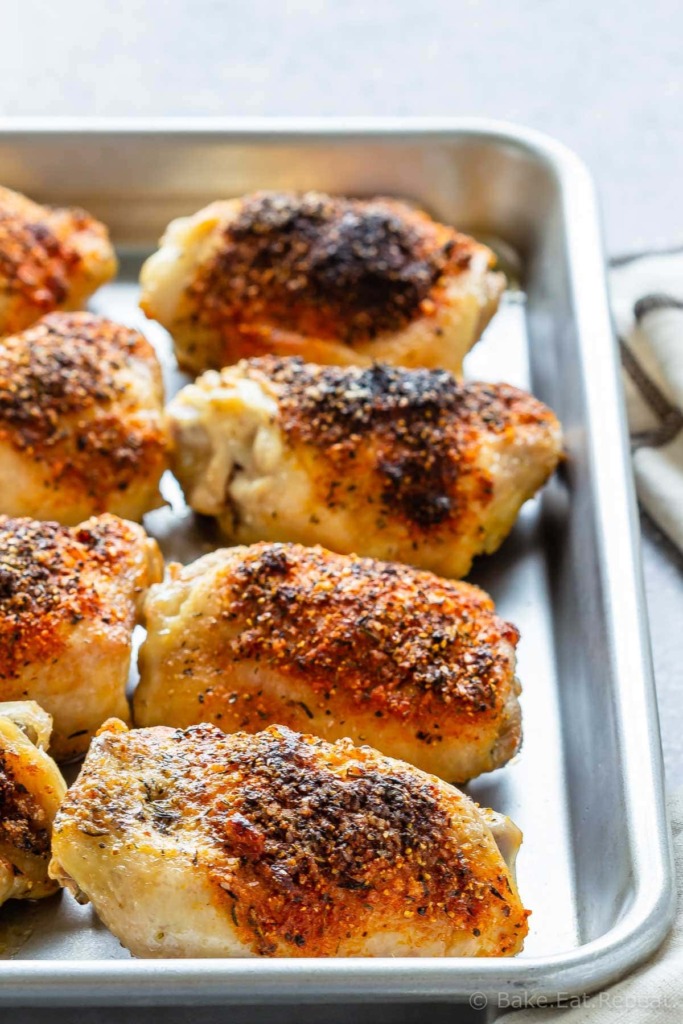 There is a lot of seasoning on these baked chicken thighs, which we absolutely loved, but you can definitely decrease the amount used if you like.
I haven't tried this recipe with anything but skin on, bone in chicken thighs, but I think it would work well with drumsticks or chicken legs with the back attached instead if you like.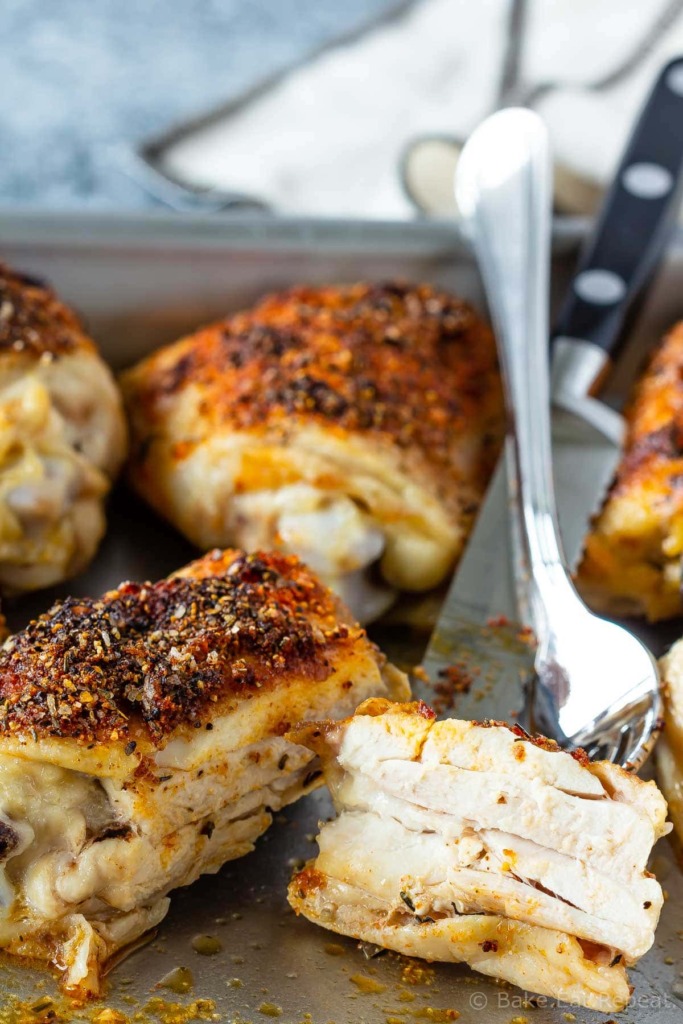 I wouldn't suggest using skinless, boneless chicken for this recipe, as part of what makes it so good is the seasoned, crispy skin.
And that is coming from someone that typically removes the skin from chicken.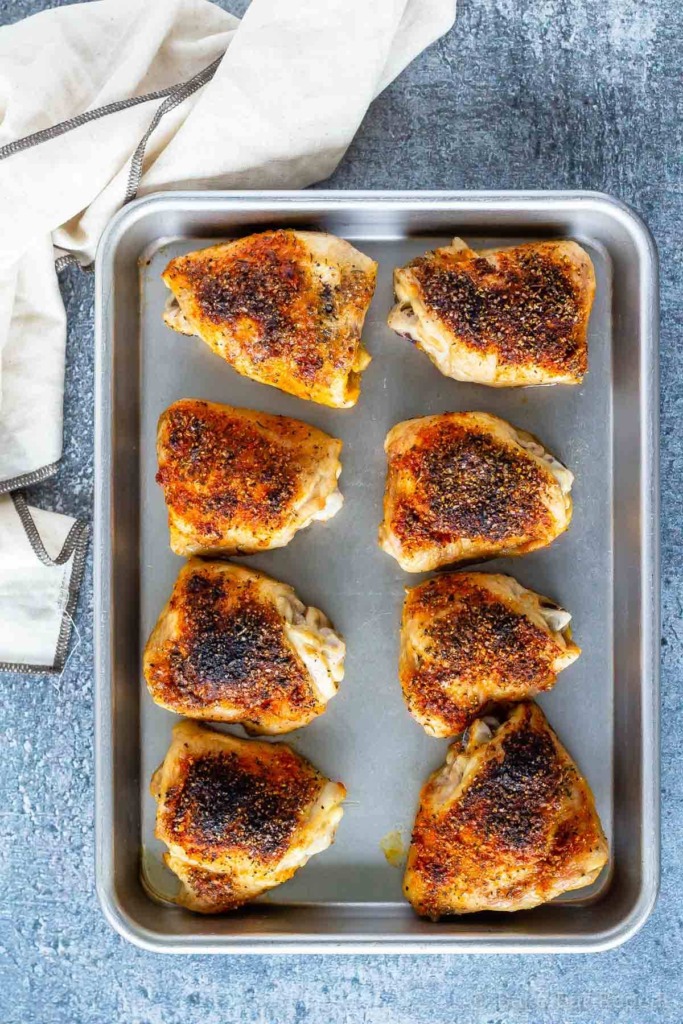 Here are some great options to serve with these crispy baked chicken thighs: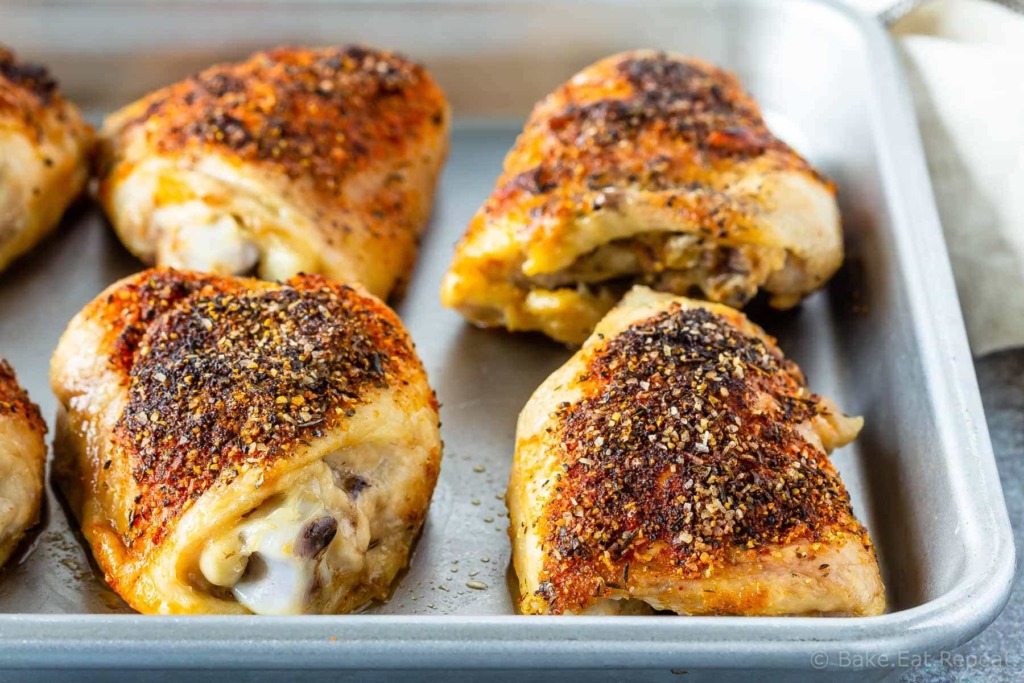 How to make Crispy Baked Chicken Thighs:
Make sure to pat the chicken dry with some paper towel before coating it with olive oil and the seasoning mix. The skin gets crispier in the oven when you do this first.
You may not want to use all of the seasoning. It is a generous amount, but we love this chicken with lots of seasoning.
There will be drippings in the roasting pan from the chicken, so make sure to use a rimmed pan. You can place a wire rack in the baking sheet with the chicken sitting on top if you like, but I have never found it's an issue to have the chicken directly on the baking sheet. As long as the chicken is skin side up and your pan is big enough, the drippings shouldn't affect the crispiness of the chicken skin.
Here are some more great chicken recipes for you: