Easy to make dinner rolls that are soft and fluffy and absolutely perfect! You will never need another dinner roll recipe.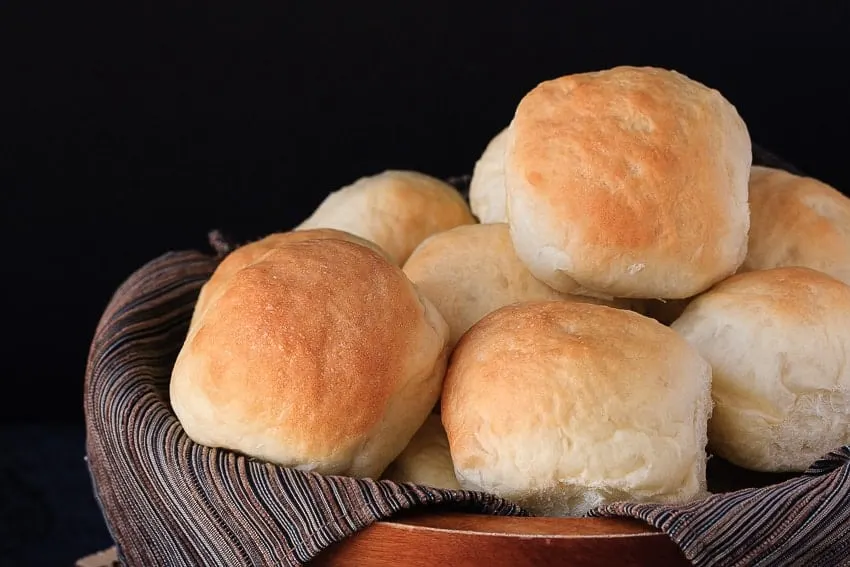 I love these dinner rolls. They really are the best. Really.
I know you may already have your favourite recipe, the one you make every time you need dinner rolls for a meal. Or maybe you never make yeast breads because you think it will be too hard (trust me, it's not – if I can do it, anyone can!). Or maybe you only ever make whole grain ones. Regardless, you should make these dinner rolls.
Because they are the best. And even though I am typically all for the whole wheat, whole grain, seedy, good for you breads – I love these. Soft, white, fluffy, perfect dinner rolls.
Sometimes you just want a soft white dinner roll and the healthier, whole wheat version won't cut it.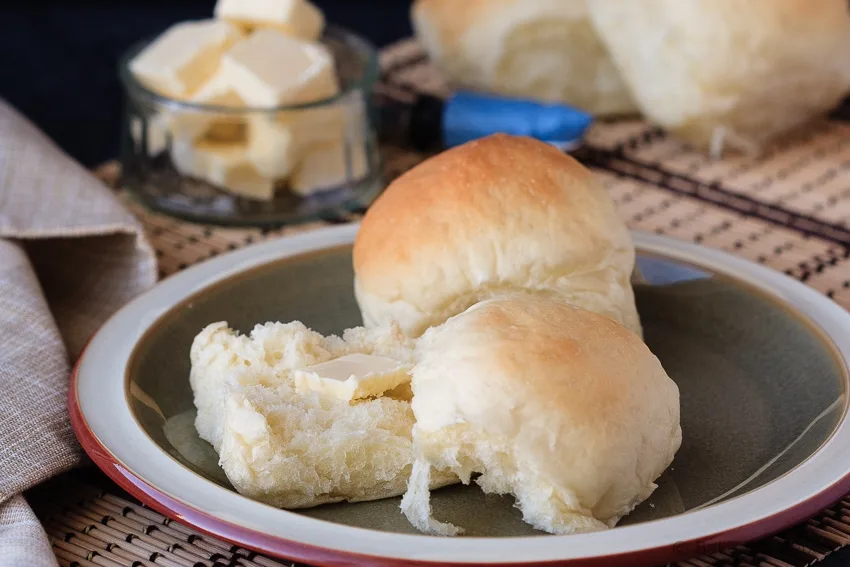 And when that's what you want, this is the recipe you should make.
I have made these dinner rolls more times that I can count, and they always turn out perfectly. Plus they're super easy to make and are out of the oven in 2.5 hours which is pretty quick as far as yeast breads go. And they freeze beautifully which is a necessity with bread as far as I'm concerned. If I'm making dinner rolls, I want to be able to triple the batch so I can freeze a whole bunch of them and have them on hand when I want them. It's always so much less work to make a larger batch then it is to make them 3 times. Obviously.
So if you're looking for a new dinner roll recipe to try for your Easter dinner this weekend, make this one.
Because it's the best. Really.