Easy to make, slightly sweet, soft and perfect for your morning toast – this Icelandic brown bread is amazing. You need to try it!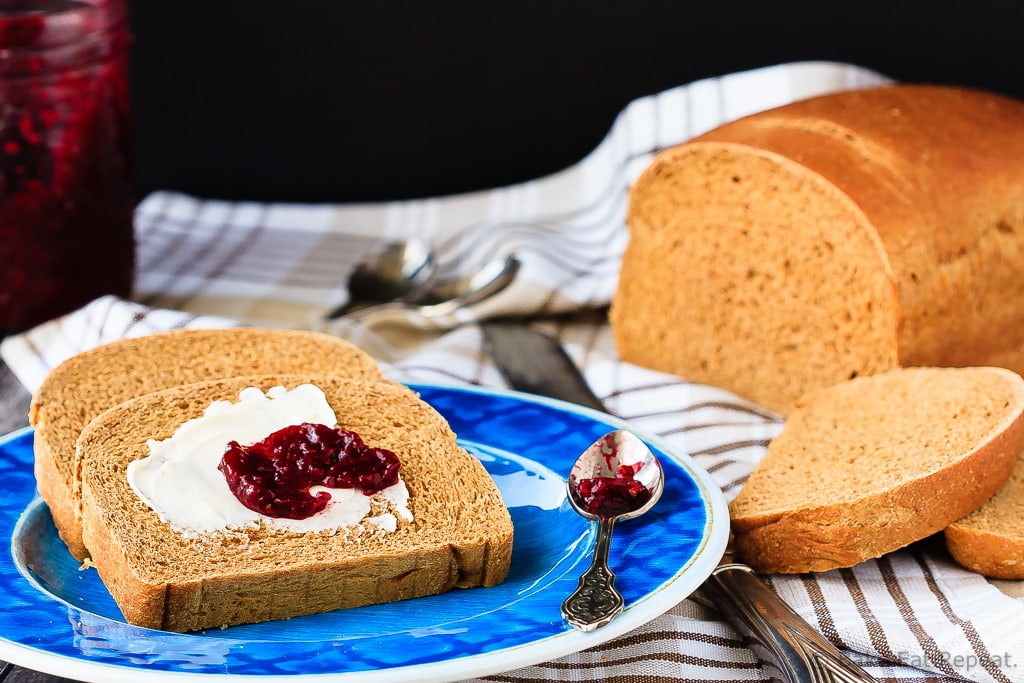 So, anyone out there ever had Icelandic brown bread? Yeah….didn't think so.
This maybe isn't a recipe that the masses are clamouring for. But you know what? They should be. It's a fantastic, easy to make, brown bread that is a bit sweet, super soft, and just perfect for your morning toast.
So why Icelandic brown bread? Well, because I'm part Icelandic and so I had it fairly often growing up. My grandma's family is from Iceland, although I'll be honest, I haven't really had a ton of Icelandic food. There were the few things that we would have at my Grandma's house whenever we were visiting, but that's about it. And occasionally my dad would bring home some dried fish and he and I would happily inhale it (being the only two in the house that actually liked it! As a side note, I haven't had that in years – I wonder where I can find it?).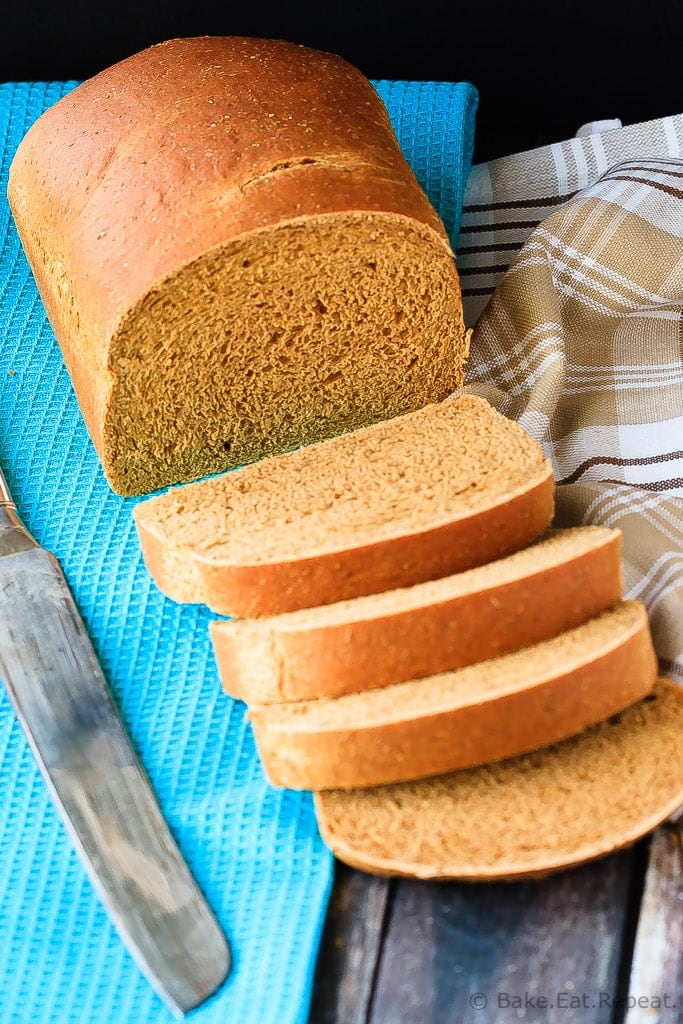 I have a couple of Icelandic recipes from my Grandma, although I haven't yet attempted to make my favourite of all, a cake that she made every Christmas. It's so good though, and I might need to try making it this year, just so that I can share it with you!
The one I make on a regular basis is this one – Icelandic brown bread. This recipe was from my great Aunt, and was originally meant to be made in a bread machine. But I never did really care for the strange square shaped loaves that you get out of a bread machine and so I haven't used one in years. If you prefer to use one though, this recipe works well on the whole grain setting – it will make one large, 2 pound loaf.
I like it as two smaller 8×4 inch loaves, made in bread pans. Either way, it's the perfect bread for toast. We love it toasted for breakfast with peanut butter or jam.
Even if you haven't grown up with Icelandic brown bread – you will love it. It's fantastic!