These Instant Pot ribs are so easy and flavourful, and are ready in under an hour! Fall off the bone, Instant Pot baby back ribs that everyone will love!
These Instant Pot baby back ribs are absolutely amazing! I've made them at least 3 times in the last month, and I'm pretty sure I won't be making ribs any other way again.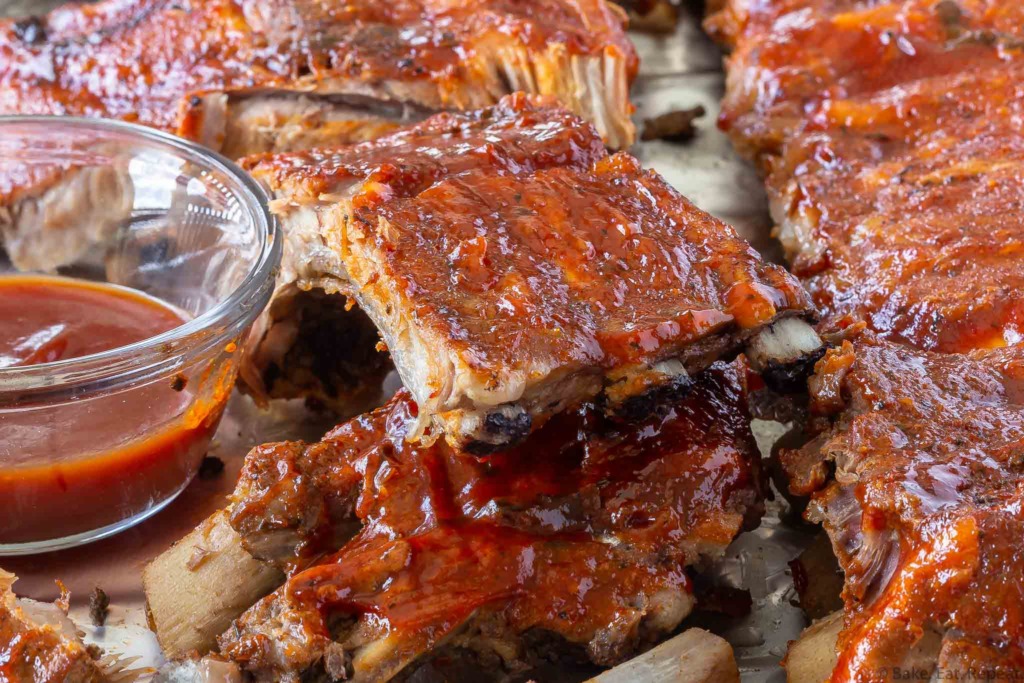 Including my much loved recipe for Oven Baked Ribs! This is basically just an Instant Pot version of that recipe, so if you don't have an Instant Pot, head over and grab that recipe instead.
This Instant Pot version is just so quick and easy. Tender, flavourful, fall off the bone, baby back ribs in under an hour – you can't really beat that.
If you're looking for a great recipe that everyone will love, with very minimal effort, these baby back ribs are perfect!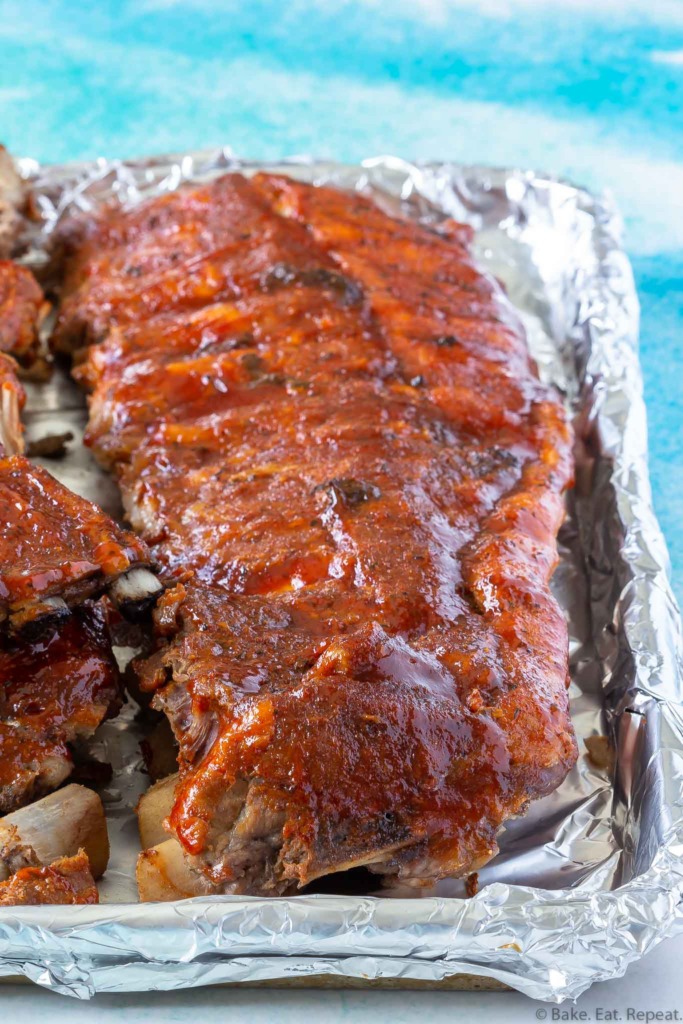 Should you remove the membrane from baby back ribs?
If your baby back ribs have a membrane, you should definitely remove it before cooking them. Removing this membrane makes the ribs more tender when cooked. Sometimes there isn't one, as it's already been removed, but most of the time there will be a membrane on the underside of the ribs.
This membrane is very easy to remove. Simply start at one end of the rack of ribs and using a spoon or a butter knife, peel up the edge of the membrane until you can grab it. Using a paper towel to hold the membrane sometimes helps if you're finding it hard to grasp. Once you start pulling, it will usually come off in one big piece, although it does sometimes shred a bit and you need to take it off in a few different pieces.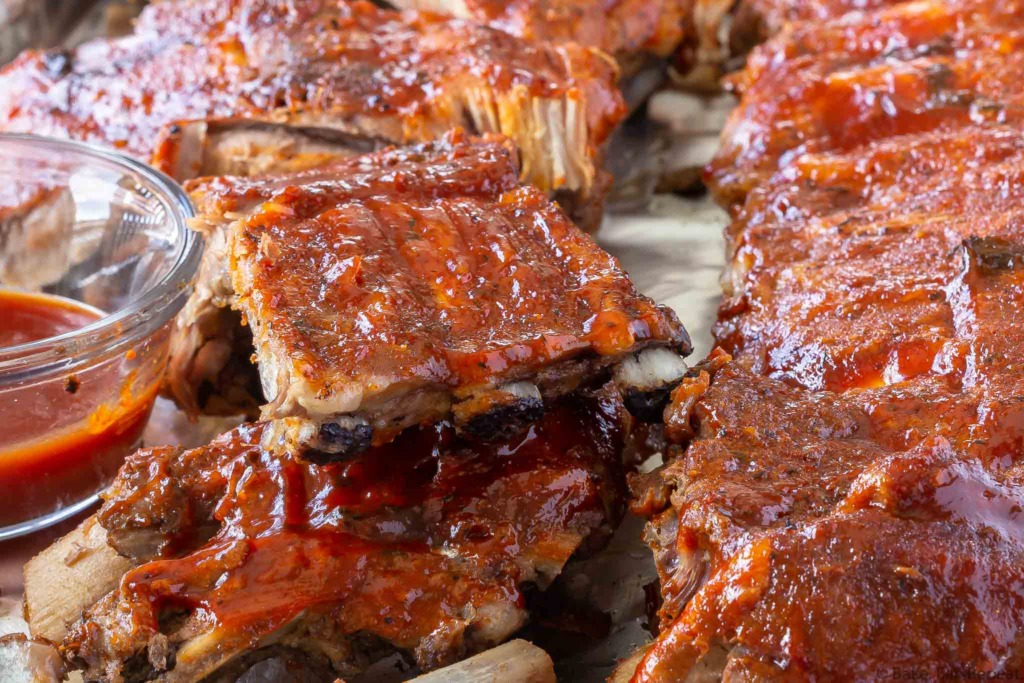 Here are some great side dishes to serve with these ribs: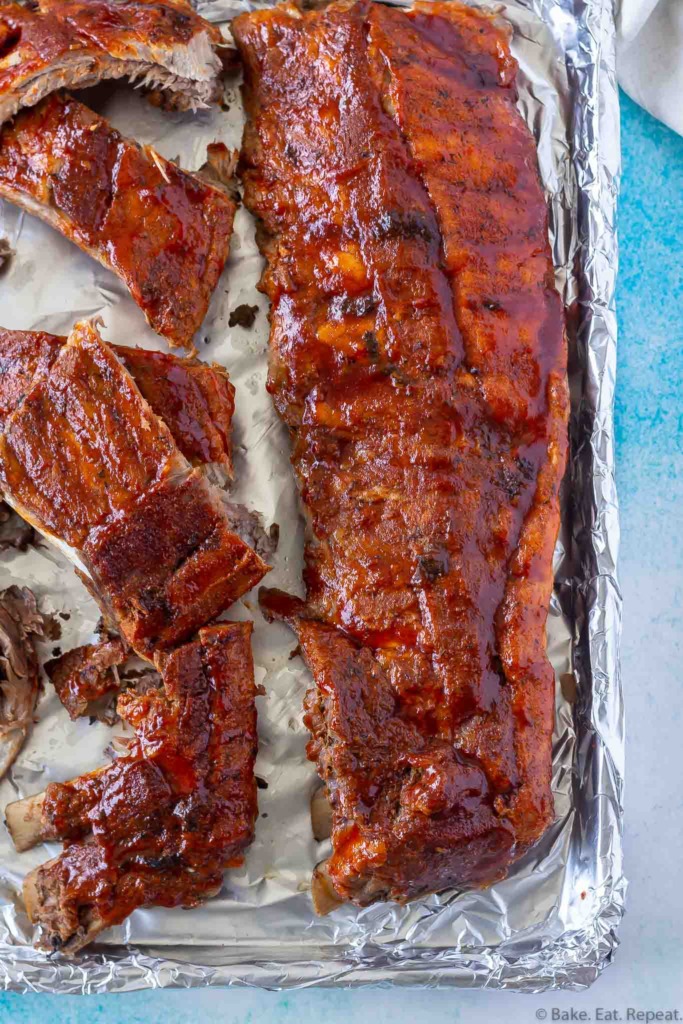 How many ribs fit in an Instant Pot?
How many ribs fit in your Instant Pot really depends on the size of your Instant Pot. I have an 8 quart Duo Instant Pot and can easily fit 2 large racks of ribs in it. I think I could probably fit 3, as there is still some space after 2 are in it, but haven't tried this as 2 racks is enough to feed my family.
I think that 2 racks of ribs should fit in a 6 quart Instant Pot, but haven't tried this myself as I don't have one. I have seen other people do this though, so it should work, depending on the size of the ribs of course.
The best way to fit baby back ribs into an Instant Pot is to curve the rack around the outside of the pot. A second rack can be curved inside of the first rack, although I find it easier to cut the second rack into several pieces and fit the pieces inside the curved rack of ribs.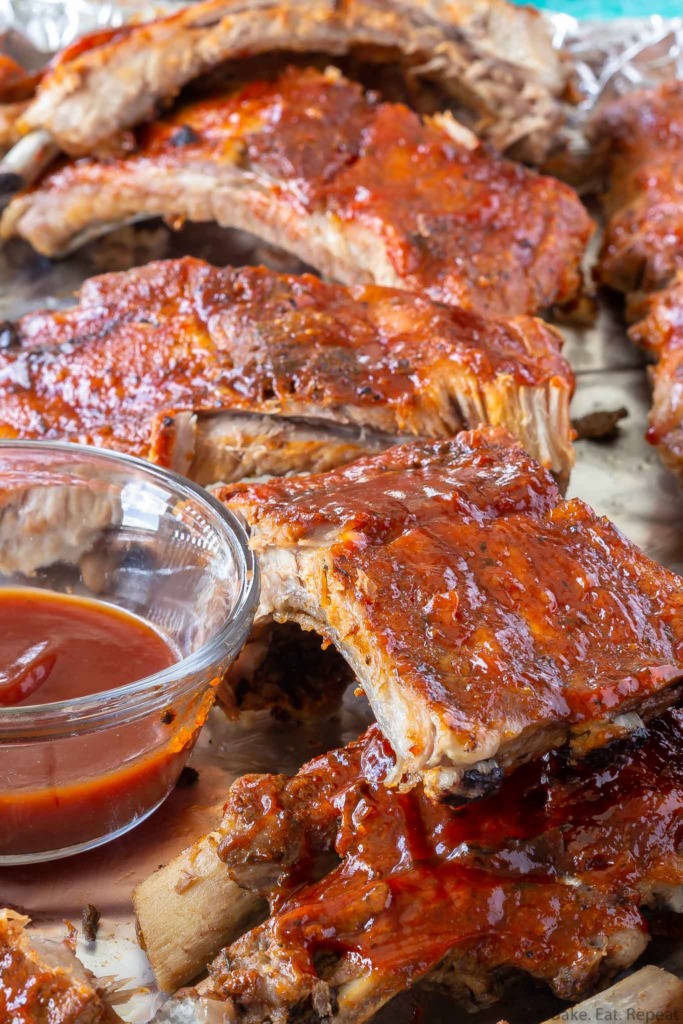 How to make Instant Pot Baby Back Ribs:
If there is a membrane on the underside of the ribs, make sure to remove it before rubbing the seasoning into the meat.
Rub the spice mix into both sides of the ribs, and use it all. It will seem like a lot, but the ribs taste fantastic with lots of seasoning on them.
I like to broil the ribs with BBQ sauce after they are done cooking in the Instant Pot. This step isn't necessary, but it caramelizes the BBQ sauce on the ribs, and makes them taste even better.
If you don't have an Instant Pot, you can make these ribs in the oven. Find the recipe for Oven Baked Ribs here.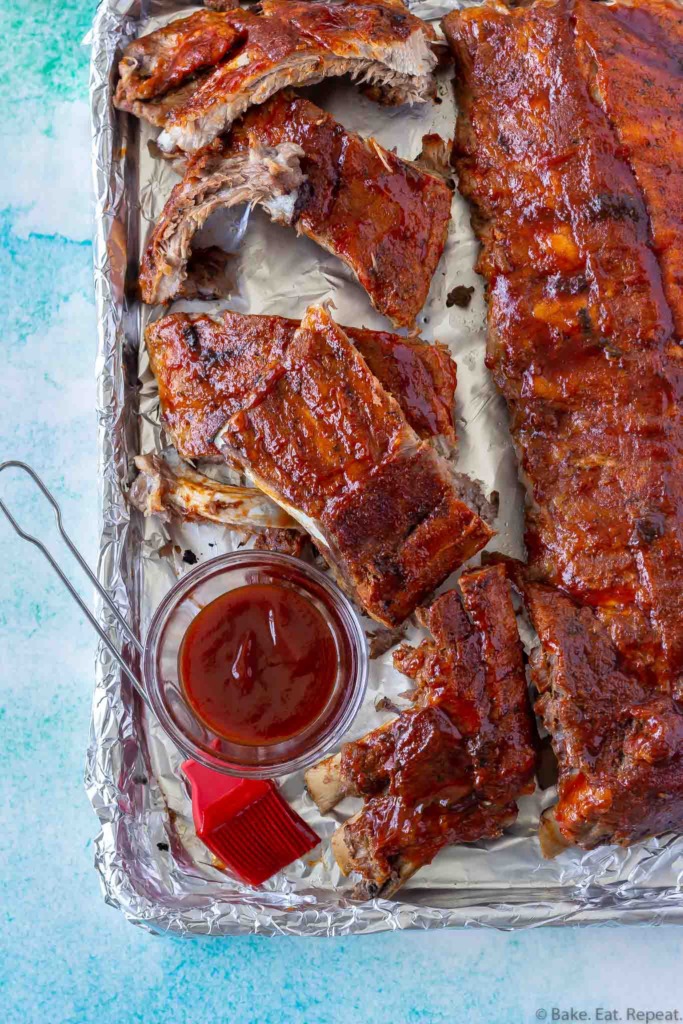 Here are some more great Instant Pot recipe for you: