Peanut butter brookie cups are the perfect treat – a brownie and a peanut butter cookie all wrapped up together in a cookie cup!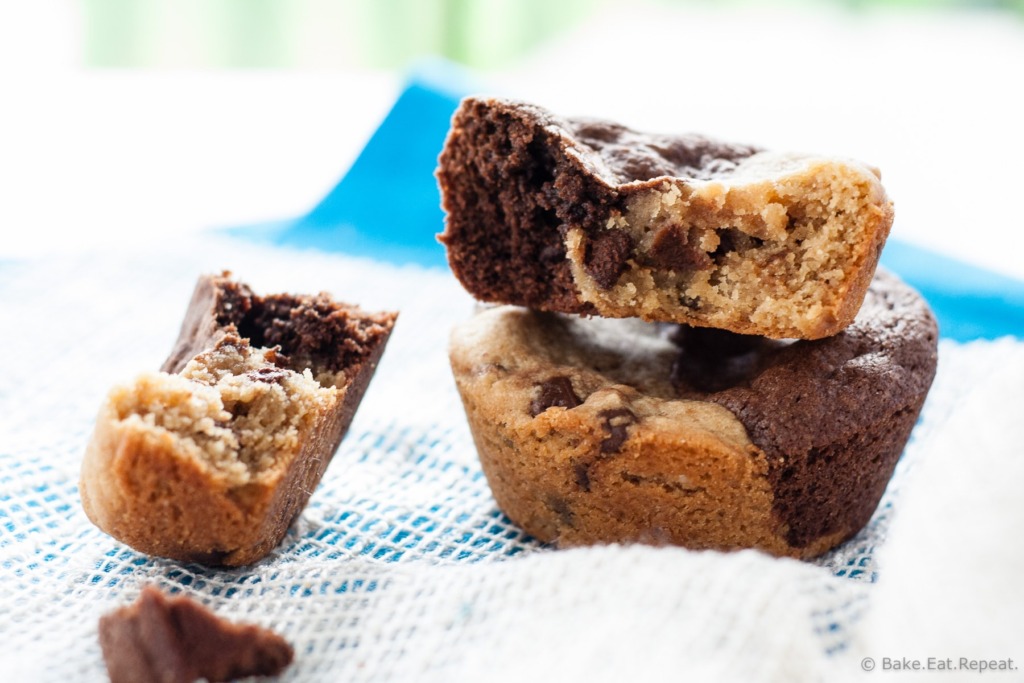 A brownie or a cookie.  Such a tough decision.  You know, as far as completely unimportant, non-life altering decisions go.  But sometimes when I've already decided that I am going to make a tasty treat, it's a tough call.  They're both so delicious.  And they both involve chocolate, so you know I'm on board with either!
And now I don't need to choose.  Whoever came up with the idea of "brookies" is a complete genius.  Have you heard of these?  I hadn't until fairly recently, but decided immediately that it was brilliant.  A brownie and a cookie all wrapped up in the same cute little package?  What's not to love?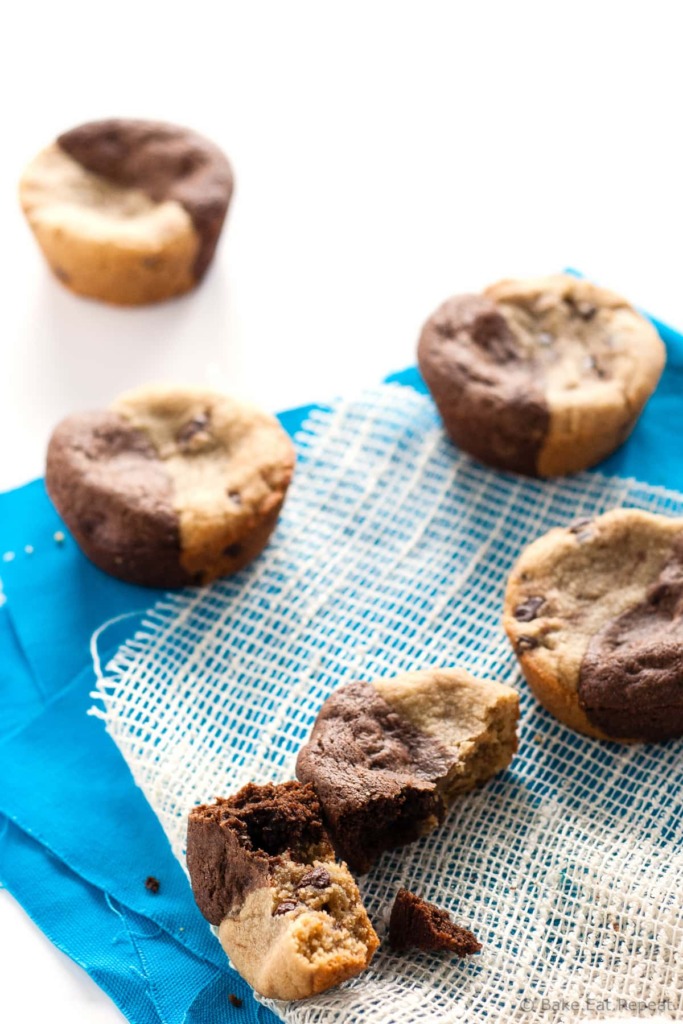 So I took it one step further and made brookie cups rather than cookies.  Because I really dislike chilling cookie dough and avoid it at all costs.  If I want a cookie I kind of want it now.  Not in 3 hours.  By then I'll have realized I really don't need a cookie and will have found the will power to not have one.  Maybe I should be sticking to recipes that need to be chilled…..whatever.  Sometimes you just want a cookie.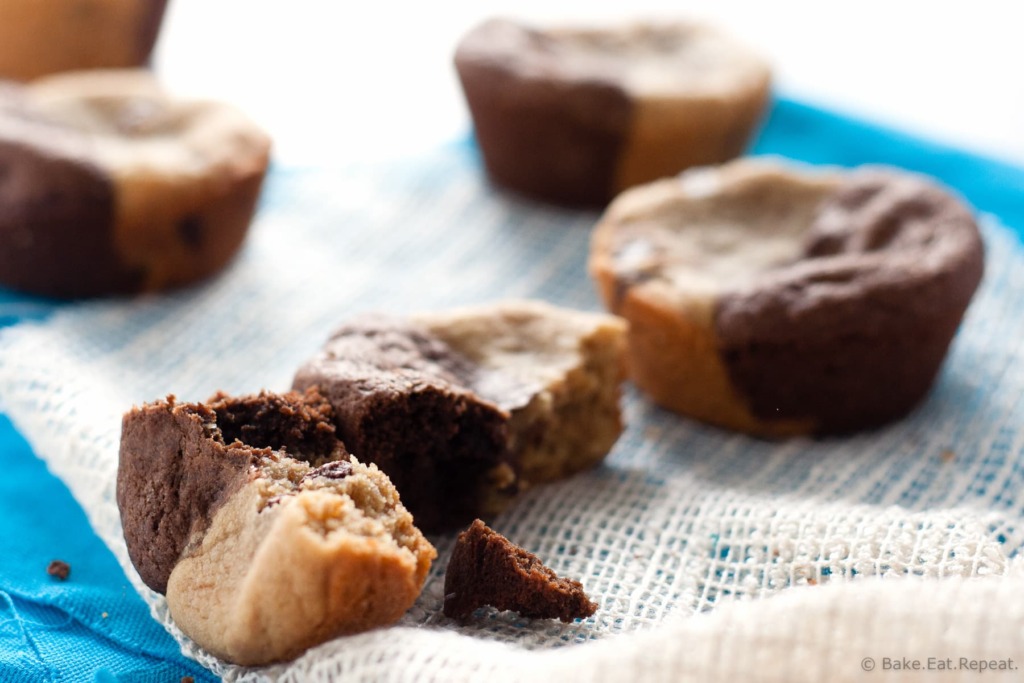 These peanut butter brookie cups do not disappoint.  Chewy, chocolatey, rich, decadent cookie cups that are the perfect combination of a fudgy brownie and a chewy peanut butter chocolate chip cookie.  They're also big. As in, you really only need one, and it's more than enough.  If you don't want giant cookie cups though, they can be made in mini muffin tins as well, but I found those didn't stay quite as chewy.  So if you decide to go the mini muffin tin route, make sure not to overbake them.
Either way, these peanut butter brookie cups are fantastic.  Like I said, brookie=genius.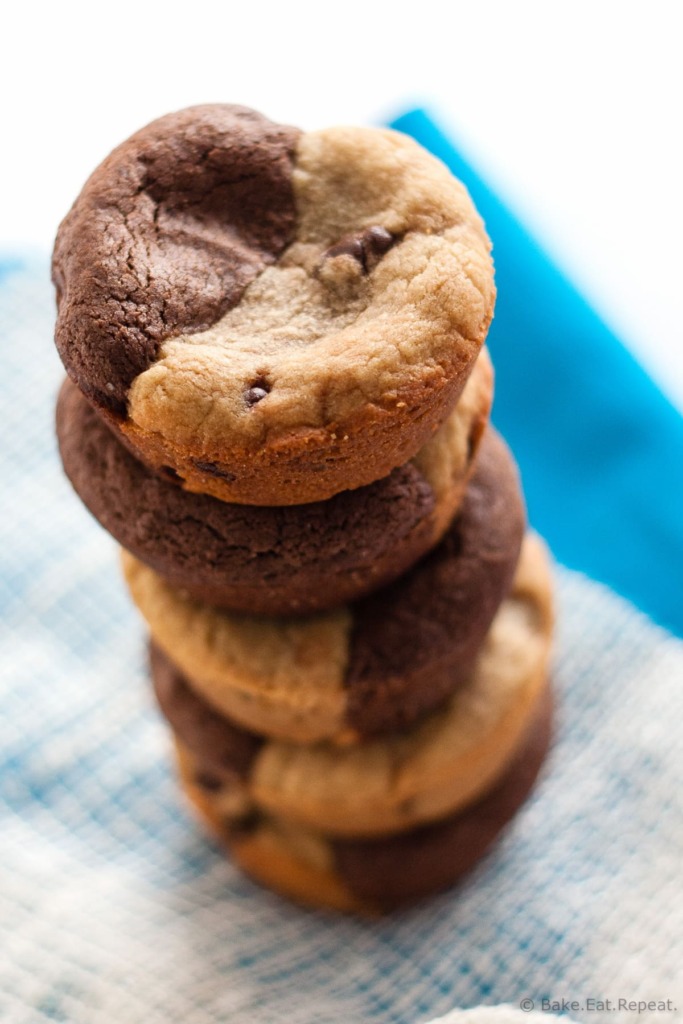 I also shared this peanut butter brookie cup recipe over on Food Fanatic, so be sure to check it out over there!