This roasted red pepper hummus is so easy to make! Filled with flavour, and quick to mix up, it's the perfect healthy snack!
Roasted red pepper hummus is my favourite type of hummus. I think because it's the first flavour of hummus I tried that I actually liked.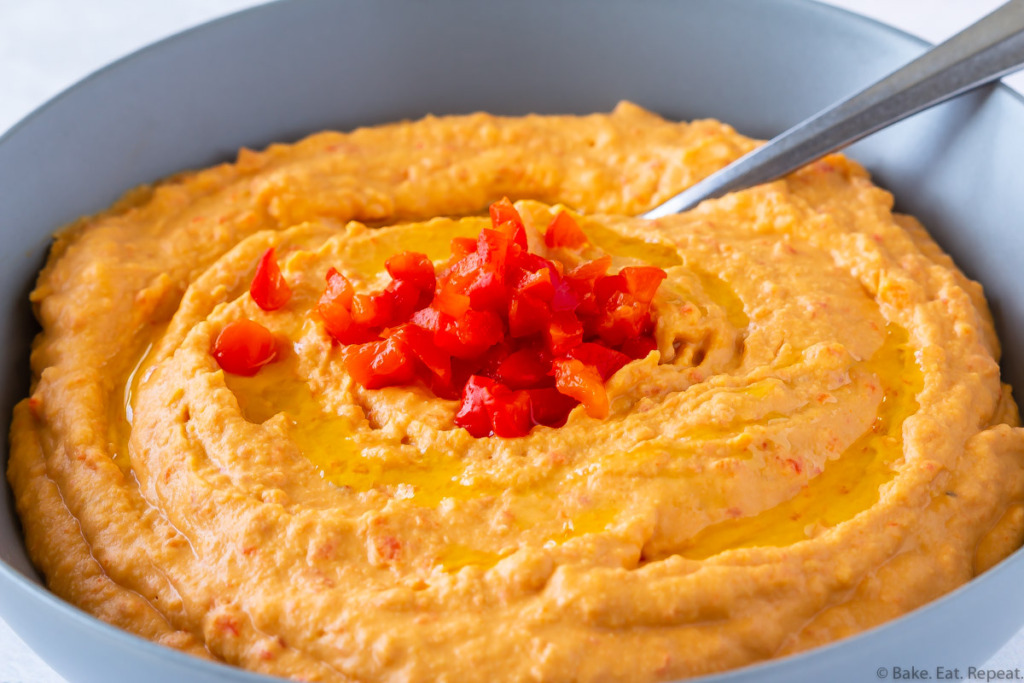 Since then I've tried lots of different flavours and like most of them, but roasted red pepper is still my favourite.
I haven't seen it in stores much recently though. Maybe I'm looking in the wrong ones, but the only kind I seem to be able to find lately is garlic hummus, and while it's good, I don't love it.
Luckily, roasted red pepper hummus is super simple to make at home.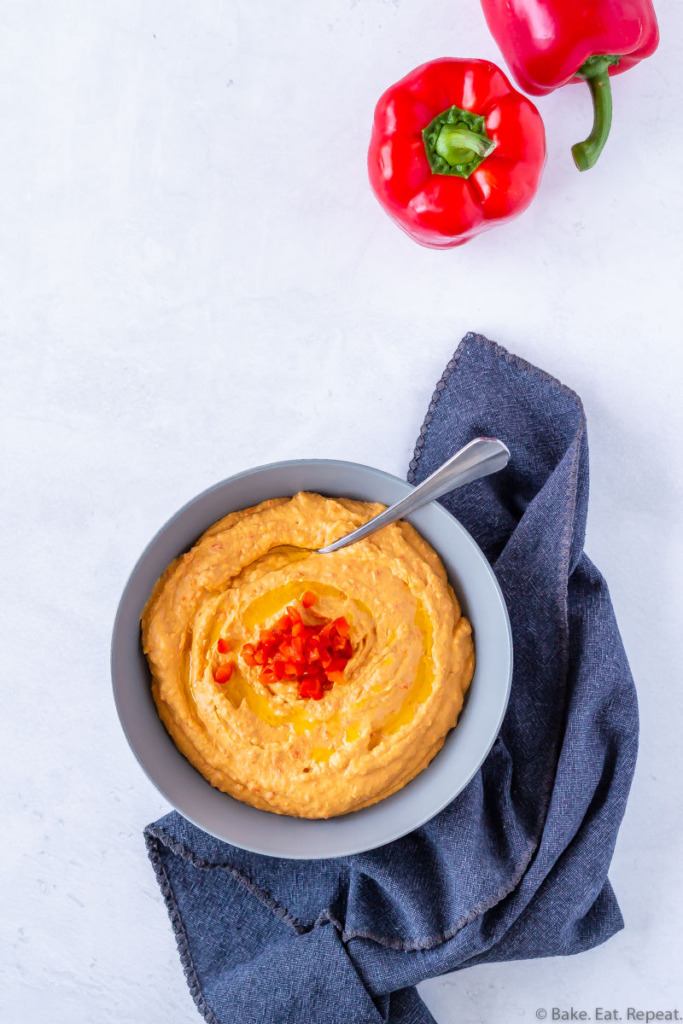 All you need to do is toss some red peppers and garlic in the oven for a half hour, and then blend them up with some chickpeas, tahini, olive oil, and lime juice. It's so easy to make and tastes fantastic.
If you've never made homemade hummus, you need to try this recipe. It's so easy and delicious!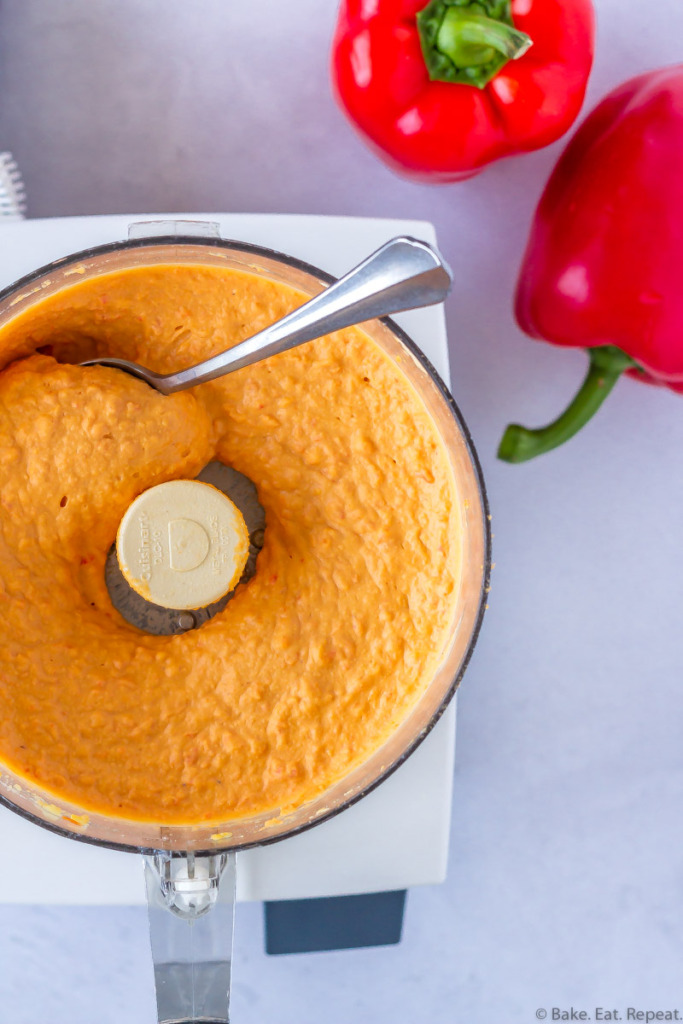 Do you have to peel roasted red peppers?
You don't need to peel the red peppers before roasting them. I like to remove the peels before making the hummus though, as the peppers blend into the hummus better without the peels.
After roasting, the peels come off of the peppers very easily.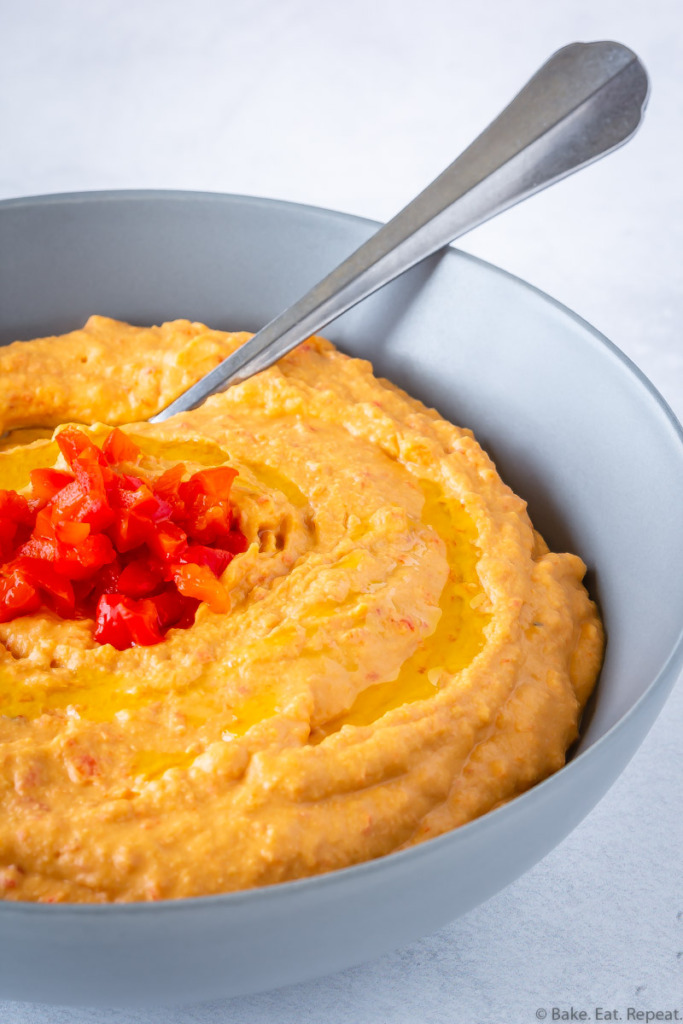 Is roasted red pepper hummus good for you?
Hummus is a great healthy snack. It is filled with fibre, protein, and hearty healthy fats. Plus it's super filling so it's perfect for warding off those mid-afternoon munchies!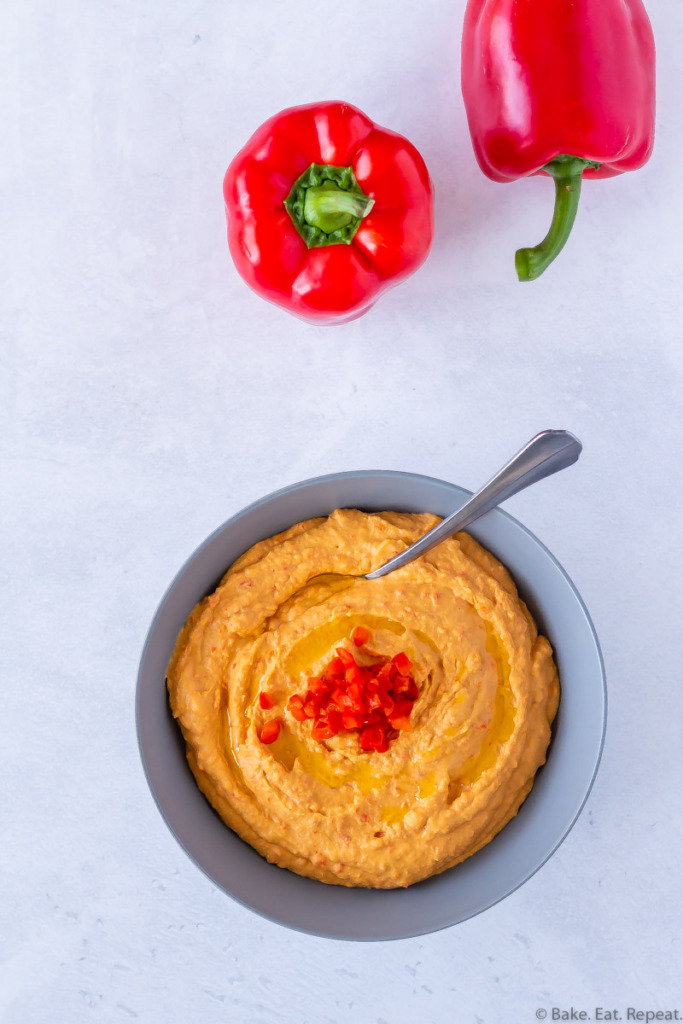 What is red pepper hummus made of?
Red pepper hummus is very easy to make, with just a few ingredients in it. It's made of roasted red peppers, garlic, chickpeas, lime juice, salt, cayenne pepper, tahini, and olive oil. Blend it all together and you have some tasty hummus!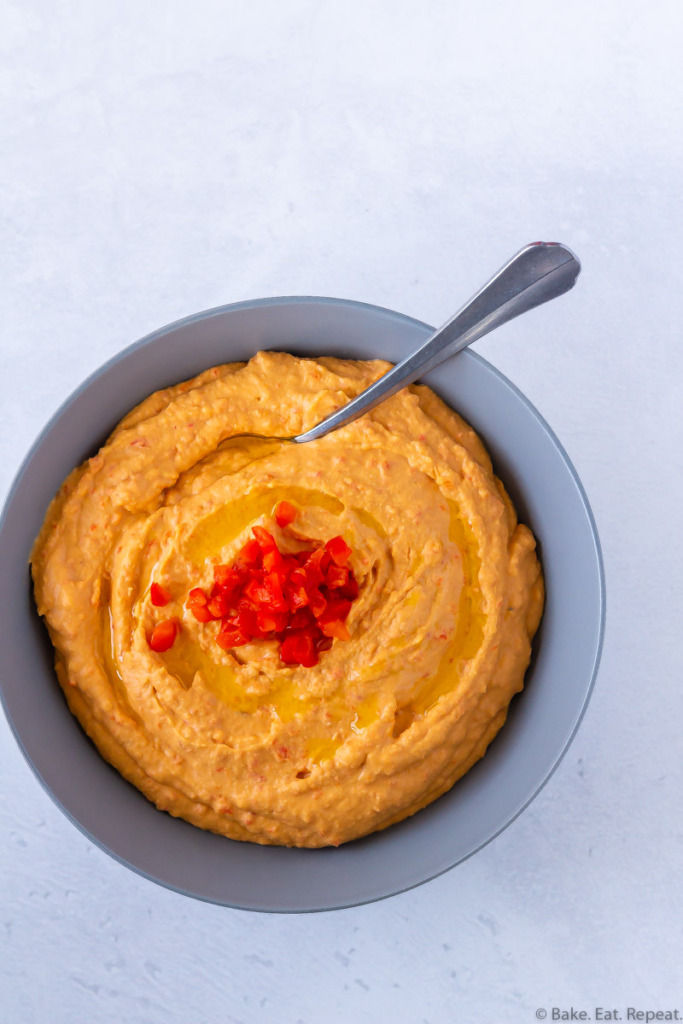 What do you eat with roasted red pepper hummus?
You can use this hummus as a condiment on sandwiches or wraps, or as a dip for veggies, crackers, or tortilla chips. My favourite is dipping sugar snap peas in it. So tasty!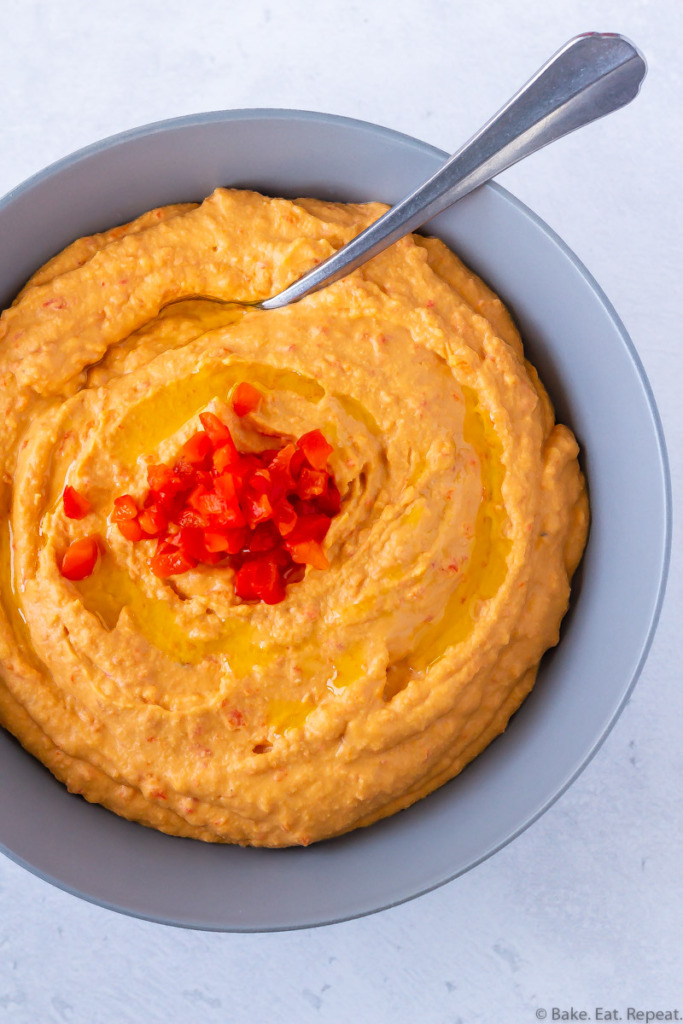 How to make Roasted Red Pepper Hummus:
You need to roast your red peppers and garlic before mixing up this hummus. All you do is toss them in the oven for a half hour, but plan for that extra half hour for roasting time.
The cayenne pepper doesn't make the hummus spicy, it just adds a bit of flavour. There isn't enough to make it spicy though.
I like to remove the skins from the chickpeas before using them in hummus. This isn't strictly necessary, but it does give the hummus a smoother texture.
Here are some more great hummus recipes for you: