I really like hummus, actually, I really like roasted red pepper hummus.  The jury's still out on every other kind.  Just not a giant chickpea fan.  But something about the roasted red pepper kind is absolutely delicious.  I don't know why, it really rather surprises me every time I have it how much I like it.  Unfortunately though, I'm the only one in my house that likes it.  Soooo, buying the enormous tub of the stuff at Costco is just ridiculous.  I can never finish it on my own.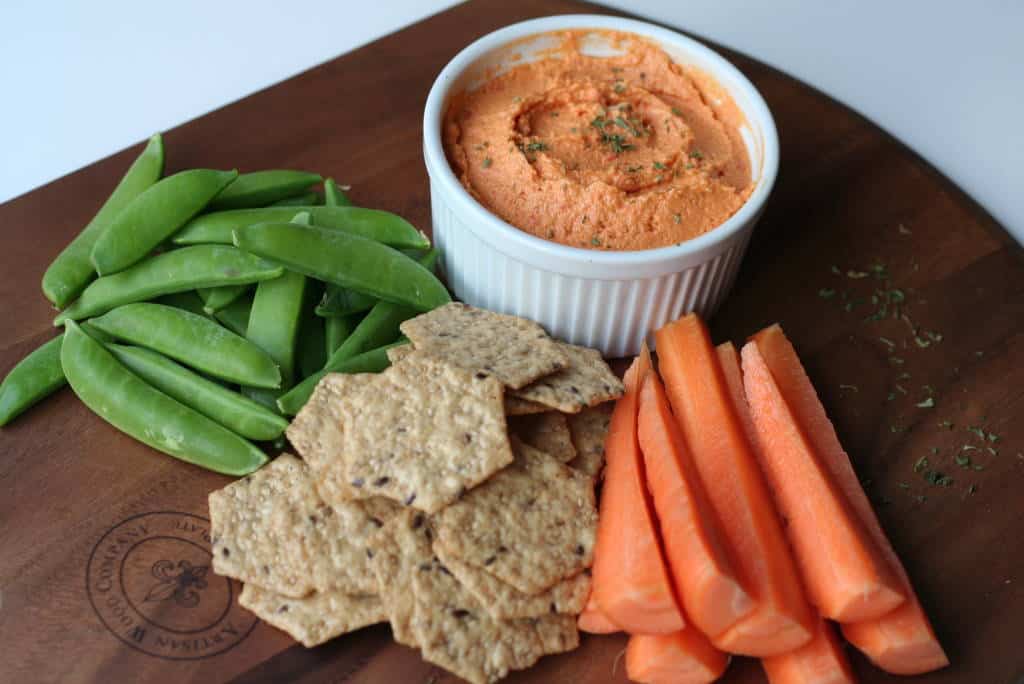 So I finally tried making it at home.  And I'm so glad I did.  This was pretty much identical to the Sabra one that Costco sells.  Maybe even better.  And it didn't go bad before I finished it since it wasn't such a ridiculous amount!
I don't think I'll be buying hummus again, it was just too easy to make.  And since I've finally found the tahini at the grocery store (has anyone else had a hard time finding it?  I've looked so many times and given up, but I was persistent this time so – success!!) and now have a big container, I may even have to try some other flavours.  Who knows, maybe when it's homemade I'll even discover that other kinds of hummus are actually good?
Any good ideas for hummus flavours to try?  I've only ever liked red pepper!