25 amazing Christmas cookies that you can make for the holidays this year! Pick one, or try a whole bunch of recipes – they all look fantastic!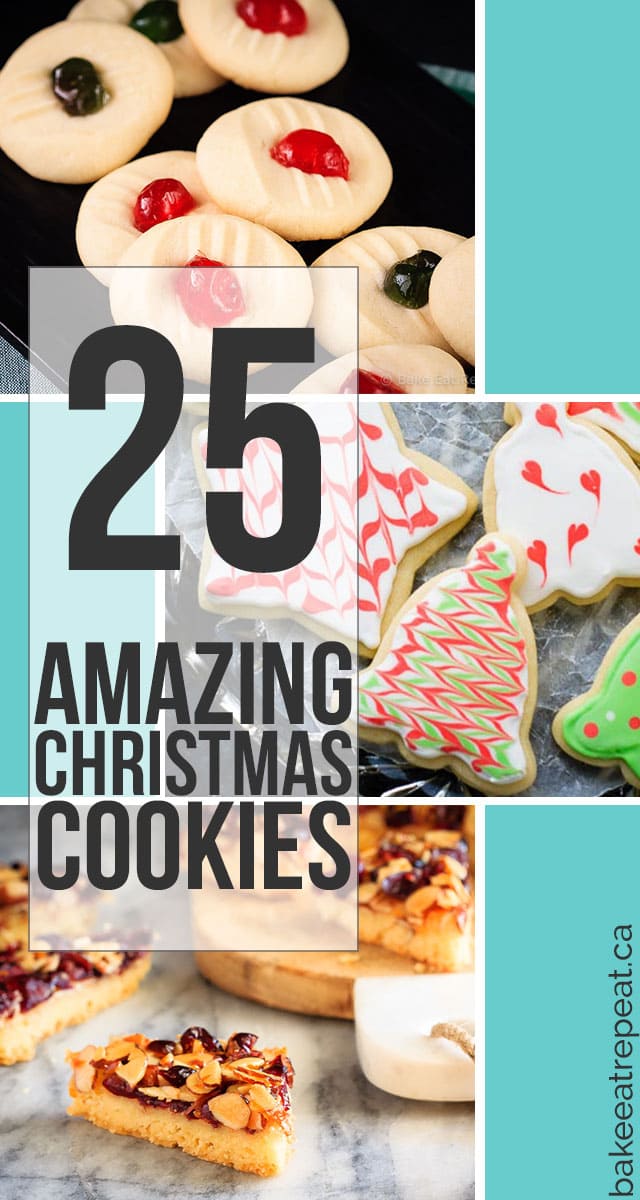 It's Christmas baking time! Actually, I'll be honest, it's been Christmas baking time around here for a few weeks already – and I kind of feel like I'm behind because there's still so many things I want to make. I may enjoy baking Christmas cookies just a little too much.
We always end up with way too many Christmas cookies and then I'm trying to give them away because you can only eat so many cookies. Although my kids wouldn't agree with that statement.
There's just too many amazing recipes to try – plus all the ones we already love that I only make once a year so clearly we need to make them. Oh well – if you see me over the next few months, just expect a plate of cookies to come too, because my freezer is getting full already!
Which new recipe are you trying this year? Or do you just stick to the tried and true favourites?
If you like to try something new every year, I have 25 amazing Christmas cookies here for you. The tough part will be choosing between them!