The best sugar cookies I've ever made – or eaten! This copycat Swig sugar cookies recipe is fast and easy and the cookies stay super soft. They're amazing!
Watch how easy these Swig Sugar Cookies are to make here: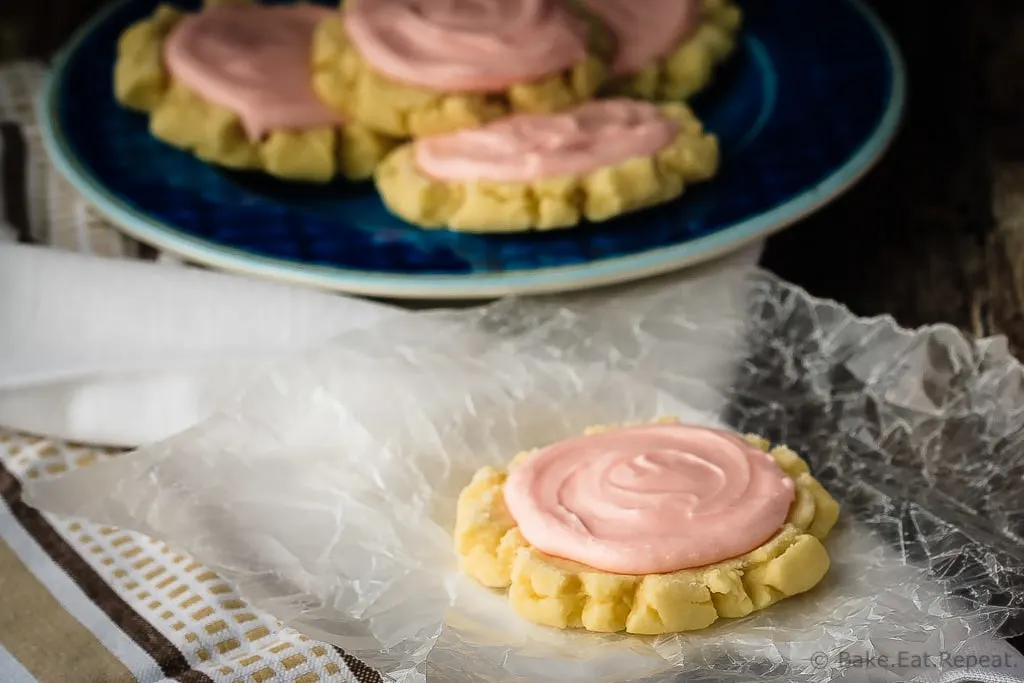 I've never really liked sugar cookies all that much. I know, weird right? Everyone likes sugar cookies. Except me – maybe because I don't really like frosting on things? (I know, also weird, but what can you do?)
But I had never had a Swig sugar cookie before now. This copycat Swig sugar cookies recipe may just have converted me to someone that can enjoy sugar cookies. First of all – so easy. No chilling time, no rolling and cutting out the dough, no detailed frosting work required. In short, they're pretty much the easiest sugar cookies known to man.
Plus, they taste amazing. They're soft and chewy and perfect. And I even liked the frosting.
I don't really know who this is talking right now, because it can't be me.
This Swig sugar cookies recipe makes a huge batch of cookies, and the cookies themselves are really big. I got 34 cookies out of the recipe and they were each huge. Although that's not really a bad thing – you can be happy having just one that way!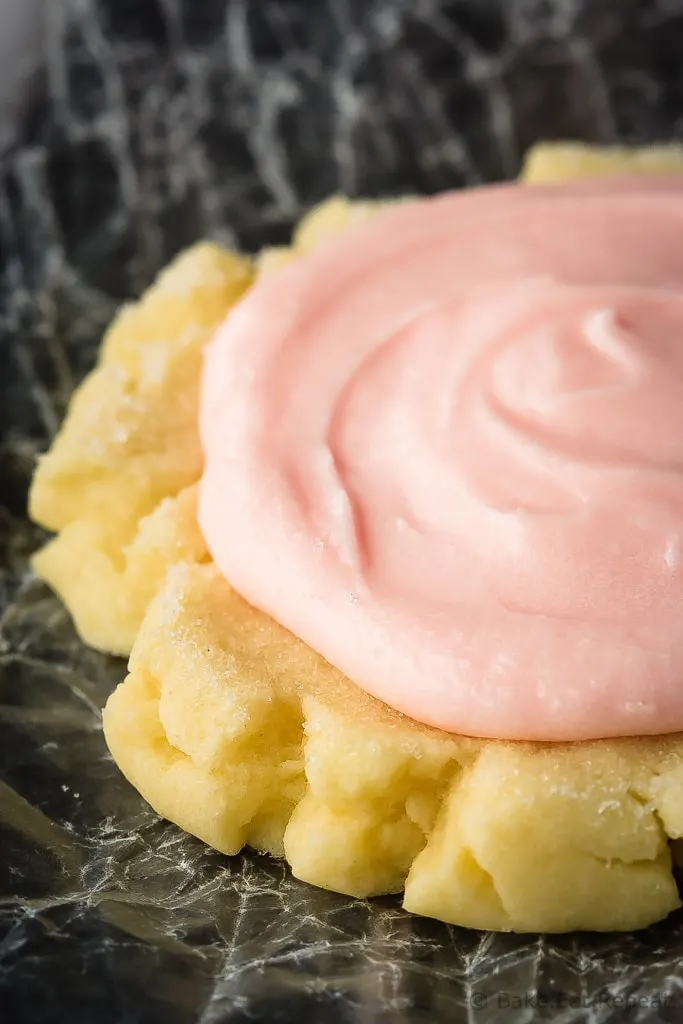 Anyone else totally incapable of eating just one cookie? With normal cookies, I just don't think it can be done. Does anyone ever stop with just one? I think you always have two. Or at least I do. Maybe I just have no self control? I should probably work on that.
Or just always make giant cookies! That way I'm good with one. I think that's my new game plan.
Swig sugar cookies. If you haven't, you definitely need to try them. If they could convince me to like sugar cookies, you're almost guaranteed to love them. Because you're probably normal and loved sugar cookies (and frosting!) to begin with!
Giant copycat Swig sugar cookie anyone? I think there might be one left.
Probably not though. I actually liked these sugar cookies.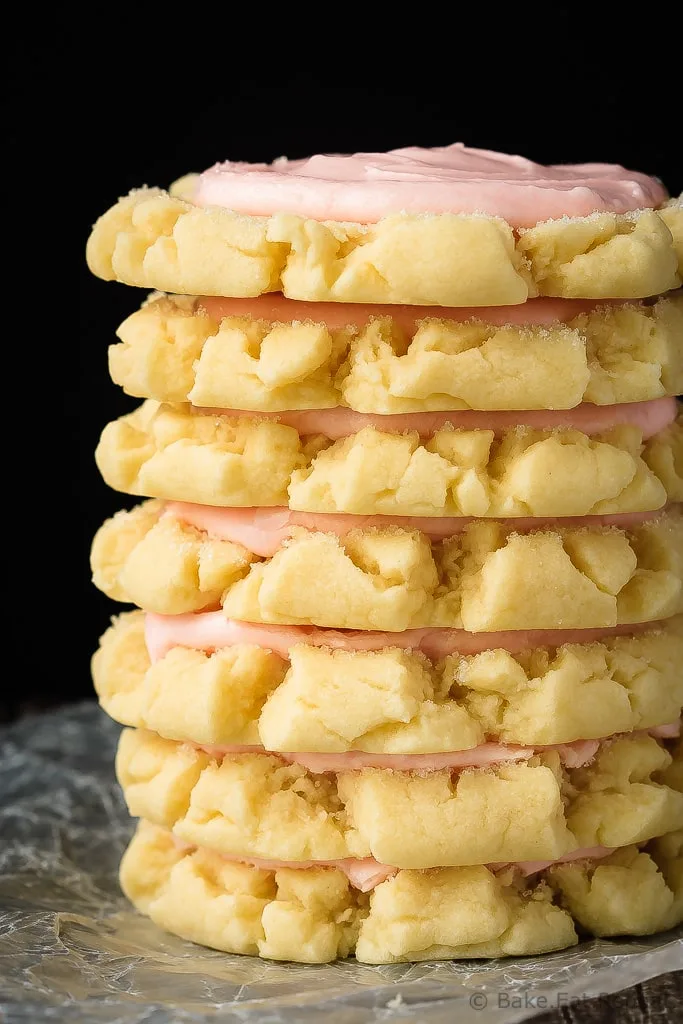 Tips for perfect Swig Sugar Cookies:
you need a 2 1/2 inch wide glass to press the cookies down and end up with that rough edge – I find a 250mL (8oz) mason jar works perfectly for this
these cookies are quite large, I've also made them small enough that I get 48 cookies (instead of 36) – for that size of cookie the bake time was 7-8 minutes rather then 8-10, and the cup I used to press them down was about 2" wide – roll the dough into balls that are about 1 1/2 tablespoons of dough instead of about 2 tablespoons each
I store these cookies in the fridge as there's sour cream in the frosting – we like them best cold anyways, and they are still super soft straight out of the fridge
here are a few more fantastic cookie recipes for you: Chocolate Swig Sugar Cookies, 3 Ingredient Peanut Butter Cookies, and Raspberry Lemon Cookies
I've also shared this Swig Sugar Cookies Recipe over on Food Fanatic.
This post contains affiliate links, meaning that if you make a purchase through these links, I may receive a small commission.